OREGON COAST NEWS ARCHIVE: 2016 - 2018
See current Oregon Coast / Washington Coast Travel News
Seaside Talk: Curiosities of Oregon Coast Nature, History (Video) a wide variety of trivia and items from the scientific world or local history
Two Central Oregon Coast Beaches Where the Rugged and Luxurious Meet The central Oregon coast is always known for a rather heady mix of fun and finery
Oregon Coast Author Speaks in Seaside on Oddities, Historical Trivia Copious Coastal Oddities covers a wide variety of beach curiosities from about 180 miles of coastline
Oregon Coast High Surf, High Winds Coming Monday, Tuesday Gusts up to 60 mph, waves up to 25 feet
N. Oregon Coast History Events: Shipwrecks and Victorian Holidays in Seaside An engaging lecture and a festival of holiday goodies throughout December
Humpbacks and Sea Lions Put on Wild Show on N. Oregon Coast, Near Cannon Beach Whales, rafting sea lions and hordes of birds
Central Oregon Coast Holidays: Newport, Depoe Bay in December A host of holiday events flood the beach burgh with fun and frivolity
Officials: Oregon Coast's Green Friday, Crabbing / Clamming Report You get a free pass at clamming, crabbing and parking at state park beaches
Thanksgiving Travel: Big Waves on Oregon Coast, Lower Gas Prices, High Traffic Some stormy waves on the Oregon coast, lots of rain, a drop in gas prices and some half a million other Oregonians on the road
All About the Moon Jelly on Oregon Coast: Surreal, Translucent They are known by the name Aurelia aurita, and they are boneless and brainless
Three Charming, Atmospheric N. Oregon Coast Buildings You Have to See You're walking all over history in the north Oregon coast region of Astoria and Warrenton
Good Chance of Seeing 15 Meteors per Hour on Oregon Coast This Weekend
All of Western Oregon Under Air Alerts - Including Coast The most serious is an air quality advisory due to smoke from California wildfires
Fishing Restrictions on Most of Oregon Coast's Upper Half For all rivers and bays along the coastline from the Necanicum River (at Seaside) south to Florence
Lincoln City Holidays: Central Oregon Coast Events for November, December the central Oregon coast town lights up with the spirit of the season
Wildfire Smoke Brings Colored Haze to Portland, Oregon Coast - Possibly Returns Weekend Moderate air quality in Portland tonight, getting better overnight
Five Fun Little Oregon Coast Lodgings That Will Be Your New Favorites You'll find them in Seaside, in Manzanita, Depoe Bay and in Yachats
Coos Bay Holiday Event Growth Creates Traffic Issues: Oregon Coast State Officials 32nd annual Holiday Lights at Shore Acres kicks off its season on Thanksgiving Day
Five Fantastic Beaches and Their Fancy Digs: Oregon Coast Tips
Wide Range of Heat to Frost on Oregon Coast This Weekend Sunny but frosty at night, while the south coast gets balmy at 70 degrees
Unique Oregon Coast Rentals Gem: the Tiny Homes of Tillamook's Sheltered Nook Bay City wonder is part bed and breakfast and part vacation rental
Oregon Winter Spoiler Alert: the Coast's 'Mini Spring' of February The end of winter can be warmer than spring on the beaches
Astoria, Seaside, Cannon Beach Light Up for Holidays: N. Oregon Coast Nov Preview - Washington too: Astoria events, Cannon Beach events, Seaside
Oregon Travel News: Portland Eatery Combines Jazz with Stellar Cuisine
Dead Zones Increasing Off Oregon Coast, Including California, Washington Oregon has seen a decline in oxygen in ocean waters near the seafloor for two decades
Rare Mola Mola, Eel Grass with Life Forms: Striking Recent Oregon Coast Finds One of them is a bit rare: the mola mola, or sunfish
Travel Books Dig Into Oregon Coast Winter, Fall Aspects Not Talked About Summer may have the most visitors on the Oregon coast, but it's fall, winter and spring that have the real treats
N. Oregon Coast Lecture Series Begins in Cannon Beach They take place on the second Wednesday of each month from November through May
Oregon Coast Book Series 'Ultimate' Guide to Fall, Winter Beaches and Their Surprises The third in the series has been released, this time covering Lincoln City, Gleneden Beach and Neskowin
Video: Anatomy of an Odd Oregon Coast Sunset Effect The science behind the extraordinary weather phenomenon
Striking Rocky Curiosities Near Manzanita, N. Oregon Coast's Stranger Things Giant basalt structures form the various headlands here, with craggy shapes jutting up from the ocean and bundling together
Stormy Waves for Oregon Coast On / Off; Portland Dries Slightly, Snow in Mountains Wild oceans periodically and some sun
The Miocene Oregon Coast: Ancient (Almost-Dino) History All Around You If you look close enough at some rocky walls on the Oregon coast, you'll see startlingly strange stuff
Two Insanely Cool Oregon Coast Spots Hiding in Plain Sight The truly curious on the coast, near Cannon Beach and Oceanside
Stormy Oregon Coast, Thunderstorms, Big Waves - Portland Gets Windy, Snow Coming
Peek at Storm Season on Oregon Coast, Thunderstorms; Windy Portland, Mountain Snow Big waves over the weekend, snow returns to mountains
Bad News for Oregon Coast Razor Clamming; Good News for Crab Ban remains on Clatsop beaches but crabbing is healthy now
Surprising Oregon Coast History: Cannon Beach's Tolovana Inn and Warren Hotel a somewhat intricate history that closely intertwined with that of Cannon Beach
Small Quake Off Oregon Coast Shortly After Three Canadian Quakes Three large quakes off the Canadian coast on Sunday night, three off the south coast Tuesday
Six Places to Never Go on the Oregon Coast Even the simplest of cautions are ignored no matter what the weather
A Ride of Random Loveliness: Oregon Coast Stretch Perfect In All Weather A host of incredible viewpoints lie just south of Yachats
N. Oregon Coast's Haystack Rock Program Ends 33rd Season It has provided an abundance of fun and useful info to visitors
Above Portland, Oregon Coast: Peak of Meteor Showers This Weekend NASA predicts some 15 to 20 meteors per hour could be seen
New Online TV Show Features Central Oregon Coast: Lincoln City's Culinary Center The town's cooking hotspot is now the center of a show called Beachside Bites
Warm Spell for Oregon Coast, Portland Continues; Beach Hazard for S. Coast Coastal beaches will be in the 60s, sometimes close to 70 degrees
Oregon Coast Shipwrecks Exhibit Starts Off with Mystery in Cannon Beach The mysterious beeswax, the offshore lighthouse, more
A Trippy Oregon Coast Sight: Small Filament-like Finds on Beaches It turns out they are a tad alien after all. Or at least not like most lifeforms we're familiar with
N. Oregon Coast Events Delve Into Seaside Train History, Swimming for Halloween Halloween and history on the north Oregon coast: it's that unique combo of fun that's in store
Wild Week on Oregon Coast: Warm Temps, Talking Creature, Lincoln City's Glass Floats Big News A rather extraordinary week of fun finds and announcements
More Oregon Coast Second Summer - Perhaps More Than a Week it looks as if those temps will stay around for a week, maybe more
Freaky Oregon Coast Video: Barnacles That Chat With Each Other
UPDATED Video: Oregon Coast Talking Barnacles - Rare Sound Recording It's a weird bit of Oregon coast science fun, and finally someone caught video of it
UPDATED: Central Oregon Coast Tradition of Glass Floats Changes Season
Oregon Coast's Famed Glass Float Drops Starts Its Last Season - In a Way Finders Keepers has some good news for the world: it's going year-round
Manzanita's Ocean Inn: Where Oregon Coast Oceanfront Meets Fun Details The tiny town of Manzanita has a way of sporting little surprises, often with big rewards
Rugged Outdoors Center of N. Oregon Coast Events Around Netarts, Nehalem October features two insanely fun ways to enjoy the outdoors of the north Oregon coast and Tillamook County
UPDATE: 'Summer-like Winds' Coming for Oregon Coast, Portland Warms, Extended Rain and some fog the first half of the week, moving to sunny and warm
Difference Between Sun Dogs and Sun Halos: Lovely Oregon Coast Science One of the more fascinating finds are sun dogs, moon dogs, sun halos or moon halos
N. Oregon Coast's Astoria-Megler Bridge Closes Completely for Three Hours 36th Annual Great Columbia Crossing 10K Run/Walk on October 14 from 8:40 a.m. to 11 a.m.
Kooky Oregon Coast History: Lincoln City's Pixieland Part Two Not all that history is normal stuff, however
Weird Tales of Pixieland, Central Oregon Coast History, Part I The famed Lincoln City attraction seems more popular now than in its few short years
Finders Keepers, Kite Fest and Major Announcements from Lincoln City, Oregon Coast Kite Fest October 6 and 7, and something big with Finders Keepers
Historic Charms of N. Oregon Coast's Hillcrest Inn: a Seaside Tradition One of Seaside's more stately and reverie-inspiring lodging delights
Beach Bummer: Razor Clamming on N. Oregon Coast Remains Closed ODFW has postponed that restart due to stock assessments
Unique and Full of Intrigue: Yachats, on Central Oregon Coast There's more to this engaging area than meets the eye
Oregon Coast's Green Flash at Sunset and Its Wacky Cousin One of the more coveted sights on the Oregon coast is that beautiful oddity, and it is really quite rare
Hiking Neahkahnie Mountain: Manzanita's Marvel, Oregon Coast's Landmark The truth behind this old lighthouse off the north Oregon coast is certainly weirder than fiction itself
The Crazed and Spooky Tales of One Oregon Coast Lightouse The truth behind this old lighthouse off the north Oregon coast is certainly weirder than fiction itself
Hiking Oregon Coast's Neahkahnie Mountain: the Views, Surprises, Insider Tips What to find, where to go, more: this Manzanita landmark from the inside out
A Week of Second Summer on Oregon Coast; Portland Gets Hot Glorious weather is in store for the beaches and temps near 70
Newport's Agate Beach Motel: Historic Oregon Coast Motor Lodge in Modern Times It has that old motor lodge feel, and because of that there's a built-in following
Third Book in Detailed Oregon Coast Book Series Released: Odd Facts of Lincoln City Now available in both print and ebook formats at Amazon, Barnes and Noble, and others
Changes in Fishing and Clamming Along Oregon Coast One last fishing day for coho today and razor clamming has been temporarily shut down on the one part of the southern coast
Fall Equinox on Oregon Coast Brings Lunar Sights, Celebrations to Inland, Portland September 22 brings the official change to fall and Second Summer weather
Colorful Sun Halos Spotted Above N. Oregon Coast the esoteric wonder is the sibling of the nocturnal moon halo
SOLVE Needs Volunteers for Oregon Coast Beach Cleanup, Sept 29 Since 1984, over 130,000 volunteers have removed an astounding 1.7 million pounds
Isolated Thunderstorms, Waterspouts Possible on Oregon Coast NWS in Portland is warning of thunderstorms for the Oregon and the possibility of waterspout
Lewis and Clark Return to N. Oregon Coast in Living History Reenactment The famed program that shows the Corps of Discovery in action is back in Seaside
Living Lewis and Clark Program Returns to North Oregon Coast, Seaside October 6th and 7th, interpreters from the Pacific Northwest Living Historians (PNLH) will once again bring to life the salt camp
Changes in Oregon Coast Tourism Promotions Include New Brand, Book One visitor center makes a major change while another publishes a book
Extinct Volcano of Oregon Coast: Cascade Head's Fiery Surprise This now pleasant hiking experience was a nasty, mean feature
N. Oregon Coast Events Combine Food, Beer and Outdoors / Surfing Three distinctive events that involve food, the outdoors or sometimes both at the same time
Trippy Facts About the Once and Future Oregon Coast Geology is a mind-bending discipline, and it can tell the future
Crave the Coast Food Fest Showers Oregon Beach Town with Culinary Delights The really big culinary show happens on September 29 with the inaugural Crave the Coast
Two N. Oregon Coast Lodgings Leap Into Future: Manzanita's San Dune Inn, Rockaway's Tradewinds Two traditional and even sometimes historic buildings have taken some leaps into the future
Tall Ships Return to Oregon Coast at Astoria, Coos Bay This time they split up with one heading to Astoria and the other Coos Bay
Work on Central Oregon Coast Bridges Coming: Lincoln City, Florence ODOT has just announced its full plans for improvements to two of three central Oregon coast bridges
Kayak Tours and Oyster Tour on N. Oregon Coas Around Garibaldi, Netartst It's all part of the group's Explore Nature series of hikes, walks, paddles and outdoor adventures
What Happens to Oregon Coast Beaches in Fall, After the Holiday: Food, Sands, Sights It goes beyond the whole Second Summer phenomenon
Once and Future Doomsday: the Creepy Super Volcano and Oregon Coast The Oregon coast is connected to all that, according to geologists
Crumbling Coast of Oregon: Three Rocky Attractions That Have Gone Here are three rocky structures that should be remembered
Two Lincoln City Places with a Past: An Oregon Coast Theater and a Trippy Bar One of its two renowned hotspots still exists, while the other now resides in a hazy past
Oregon Coast At Its Warmest: Second Summer Arrives Soon, Video Hardly any wind, more blue skies, and certainly the warmest temps of the entire year
Oregon Coast Surrealism: a Travelogue of Night and Winter Photo Expeditions Running Oregon Coast Beach Connection has resulted in all sorts of little adventures over the years
Hidden Danger of Summer Sands on Oregon Coast; Video If you go wading in this you could suddenly, abruptly drop as much as ten feet and not come out alive
Oregon Coast Waves Gone Wild: the Fun of Crazed Foam You may find it in late September as coastal weather starts to get bumpy
Underwater Quake and Aftershocks Off Southern Oregon Coast, Felt As Far As Portland Underwater quake early Wednesday morning, registering as a magnitude 6.2
Keystone Has the Key to Oregon Coast Oceanfront Condo Wave Drama Keystone has emerged in recent years with quite the reputation for big league finery
Even Oregon Coast Under Air Quality Advisory; Portland at 'Unhealthy' Essentially every part of the state of Oregon is under one kind of air quality alert or another
Secrets from Beneath Rockaway Beach: Hidden Oregon Coast History In Rockaway Beach, some winters mean the emergence of incredible things
Video: Mysterious Run of Sharks, Rescue Attempt of Shark on Oregon Coast Fails Young salmon sharks keep washing up everywhere
Two Oregon Coast History Curiosities: Nye Beach, Lincoln City's Redhead Roundup A kooky beauty contest turned major festival and all about ancient Newport
Blink And You'll Miss It: A Different Central Oregon Coast parts of the Yachats area and Depoe Bay area can be strikingly different during the summer
The Crazy Things Summer Does to Your Central Oregon Coast Every year, sand levels hike up during the summer and create something new
Longnose Skate Creature: Wondrous and Weird Oregon Coast Find Periodically, these beaches are the recipient of something really strange flopping around the tide line.
Portland Presentation Gives Unique Travel Tips for Oregon Coast A talk at Noodles in Portland on Monday, August 27, called The Oregon Coast They Don't Tell You About.
Finding Sea Lions and Bald Eagles in N. Oregon Coast's Tillamook County Two creatures in particular can get the heart pumping with excitement on the beaches
More Rarities: Another Squid, Massive Dead Crab Strandings on Oregon Coast Yet another rare squid and massive amount of crabs were found
Talk at Portland Restaurant on Aug. 27: the Oregon Coast They Don't Tell You About Unique travel tips at Noodles Restaurant in SW Portland, starting at 7 p.m.
Grand Meteor Shower in Store for Oregon Coast, Portland, Valley: the Perseids Look for the peak of the Perseids coming this weekend over the Oregon coast and much of the inland portions
Naming Lincoln City was a Wobbly, Wacky Process: Oregon Coast History The town was very nearly named Surfland or Lincoln Shores
Lincoln City Formed from Six Small Towns: Intricate Oregon Coast History Lincoln City has quite the history of how it was formed
Latest Oregon Coast: Water Warning, Trail Closure, Clamming Razor clamming, the Saddle Mountain Trail near Seaside and water quality at Seal Rock
Excessive Heat Warning for Portland, Inland, While Oregon Coast Stays Cool The coastline will be the only respite for what will likely be 100-degree temps
Oregon Coast Agate Hunters Delight: Lincoln City's Subterranean Jasper Veins There's a hidden factory of agates beneath the sands of one central Oregon coast town
Photos of Whales Taken from Space: Hopefully Coming to the Oregon Coast Soon Where astronomy meets marine science in a whole new engaging way
The Jaw-Dropping Sights Below an Oregon Coast Lighthouse Florence's Heceta Head Lighthouse is an ancient wonder that plays host to a lot of intriguing finds and adventures
How Did the Oregon Coast Come to Be - and When? Shortest answer, arrived at by skipping over whole gobs of important stuff, tells when it likely arrived in its current spot
N. Oregon Coast's River Inn at Seaside a Multifaceted Hotel Experience The River Inn at Seaside is a stately and slightly wowing bit of architecture
Two Wild Sights of Oregon Coast Summer: Extended Sands and No Waves One is a rarity that is wild because of, paradoxically, its lack of wildness
Ecological Disaster? Nope, Just Oregon Coast Crabs Mass Molting Crab shells abound on the beaches, in such great numbers it's almost as far as the eye can see
Whales and Hidden Spots a Regular Part of This Tiny Oregon Coast Wonder: Depoe Bay Video Depoe Bay is often passed over in favor of sandy areas, but it shouldn't be
Fall Beach and Riverside Cleanup Date: September 29 It Returns to Oregon Coast
Swarm of Oregon Coast Quakes Slightly Unusual But Not Doomsday Sign
Sandcastle Contest, Birdwatch Programs Bring Sparkle to Central Oregon Coast's Lincoln City the town brings back its Sandcastle Contest and provides a full roster of free birdwatching clinics
Oregon Coast Fall Beach Cleanup Date Announced: September 29 35th annual Beach & Riverside Cleanup
Small Quake Off Oregon Coast Sunday After Little Swarm of Quakes This Week Waters off the southern Oregon coast rumbled with yet another small quake on Sunday morning
Real Oregon Coast Rarity: Never Before Seen Clubhook Squid Washes Up 10-foot clubhook squid washed up just south of Cannon Beach, never seen by at least one expert
Walking Lincoln City's Siletz Bay and Its Oddities: Oregon Coast Video Much is going on at Lincoln City's Siletz Bay, often in ways you can't always see
Central Oregon Coast Lighthouse Closure, Newport Beach Declared Safe One beach is safe after a water advisory was issued, while a famed lighthouse near Florence has its closure extended
Some Restrictions on Oregon Coast Fires Lifted; Beach Fires Still Banned OPRD has lifted the ban on campfires and open flames in parks along the coast
N. Oregon Coast Events Feature Filmmaker, Intriguing Mystery Novelist Manzanita events, Tillamook events
A Bevy of Beach Finds on Oregon Coast Lately, Including Stinging Nettles A few kinds of jellyfish, cellophane worm casings and freaky little bug-like creatures
Summer of Discovering Nature Events at N. Oregon Coast's Alder Creek Farm Alder Creek Farm near Nehalem is hosting a series of summer events that are unique
Good News for Oregon Coast Razor Clamming, Sunset Bay; Trail Meeting Another area opens to clamming, Sunset Bay is cleared of a warning, a meeting in Tillamook
Ban on Fires at Campgrounds, Even Oregon Coast Beaches A statewide ban on campfires and open flames in any state park has resulted in a ban on beach fires
New Fusion Form of Folk Plays Central Oregon Coast This Weekend The New World String Project comes to Lincoln City with its unique brand of Celtic and Nordic music
Skies Above Oregon Filled with Bright Planets; Star Parties in Gorge, Coast Range You'll get to spot the red planet in particular glory as it closes in on opposition
An Oregon Coast BnB Like a Luxury Hotel: Sandlake Country Inn In the midst of a bucolic, rather backwoodsy section of the Three Capes Tour near Pacific City.
Talk on Mysterious 1700s Oregon Coast Shipwreck Happens in Tillamook Tillamook County Pioneer Museum features a talk from an expert on the subject on Aug 4
Razor Clamming on N. Oregon Coast Closed Until Sept 30 Razor clamming will close on almost all Clatsop County beaches starting today at midnight
Is Newport's Yaquina Head an Old Oregon Coast Volcano? (Video) The history of geologic discoveries is almost as fiery as the origins
Seaside Beach Discovery Days Again Brings Amazement to N. Oregon Coast Interactive activities that lend a whole new layer to your coastal experience
Invasive Species Find Points to Disturbing 'Garbage Bridge' to Oregon Coast Fears of invasive species coming over on what is being termed a garbage bridge.
N. Oregon Coast Nature Hike Events Around Manzanita Provide Breathtaking Sights Both are relatively easy hikes and involve some amazing views and glimpses of wildlife
Secrets and Fun Facts of Depoe Bay: Video of Oregon Coast Wonders Some intriguing fun facts you need to know: whales, natural features, hidden spots
N. Oregon Coast: Seaside Beach Wheelchairs, Drone Video Raises Money Seaside now has beach wheelchairs and northern Tillamook County has more money for historical sites
Unusual, Detailed Oregon Coast Travel Series is Indispensable Book Guide for Summer The second in a series of extremely detailed books has been released: Ultimate Oregon Coast Travel: Seaside - Gearhart
Two Oregon Coast Nature Groups Celebrate In a Big Way, Including CoastWatch Two parts of the Oregon coast will be whooping it up shortly in different areas
Video: the Calming and Ethereal of Manzanita on N. Oregon Coast Everything about Manzanita, on the north Oregon coast, is big
Oregon Coast State Parks: Beach Fire Ban Down South; Nehalem River Plans A 20-mile stretch on the southern Oregon coast gets the bad news that beach fires will be banned
Rockaway Beach Hotels, Lodgings - Stunning N. Coast Inns and Rentals The places to stay in the north Oregon coast hotspot of Rockaway Beach are the clinchers
Oregon Coast Advisories/Bans Lifted in Two Areas: Clamming, Newport's Nye Beach Good news for those who love clamming or splashing around the waters of Newport's Nye Beach
Oregon Coast Fourth of July Fireworks Complete Guide, 2018 Parades of varying degrees of quirkiness, food and fireworks. Here's a look at the upper half of the coastline
Pixiefest This Weekend: Time Travel to Oregon Coast's Famed Pixieland - Lincoln City with the two-day Pixiefest on June 30 and July 1
Newport Hotels, Lodgings - Some Oregon Coast Delights You Don't Know Hotels, motels and inns here can be a mix of interesting things, while its vacation rental scene is packed full of delights
Manzanita Hotels, Lodging - Massive List of Oregon Coast Stunners, Many Unknown Ever wanted to find the perfect place to stay in Manzanita? This part of the north Oregon coast offers a whole lot you probably didn't know about
North Oregon Coast Events Feature Puffins, Historical Holiday The first few days of July are packed with some interesting fun
Tall Ships Return to Oregon Coast at Coos Bay, Astoria - But LimitedFamed Tall Ships have swapped their canceled run in Newport for a return to Coos Bay and Astoria
Planets Make Show on Oregon Coast; Saturn Burns Bright A nice handful of planets gracing the skies of the Pacific Northwest
Trippy Sides of Oregon Coast Astronomy This Week: Slower Sunsets, Champagne Moon The moon and the sunsets are playing some interesting trick
Oregon Coast Lodging Availability for Fourth of July Some are still reporting availability at this time, although the margin is thin and they're going fast
Pirates - Muddy Pirates - Invade Central Oregon Coast for Obstacle Race, Video A muddy mix of pirates and obstacle racing is headed for Newport on July 14
Pacific City, Oregon's Best: Hotels, Lodgings, Rental Surprises of the Coast These contain a few serious surprises, with amenities and fun features you can't find anywhere else
One Oregon Coast Fireworks Display Features Something Extra One of the largest fireworks displays happens in Newport, bringing some ten thousand to a wide array of geographic spots
Running and Yoga Events Enliven N. Oregon Coast Towns Two events in Cannon Beach and Manzanita create some unique recreational happenin's
Hawaii Lava Flows are Look at Oregon Coast Millions of Years Ago Heated masses explode upon contact with the sea water, which then in turn cool to become something you see here
How Unusual is that Dolphin Stranding on Oregon Coast? A look back at the only other documentation in 2008
Oregon Coast Rarity: Stranded Dolphin Only Seen Four Times in 23 Years A northern right whale dolphin (Lissodelphis borealis) found on June 9
Latest Oregon Coast: Star Party, Lighthouse Closure, Scenic Bikeways An astronomy party in two parts of Oregon; a lighthouse near Florence under repair
Major Kite Festival for Oregon Coast Town, and Video / TV Premieres Kites and beachy videos are on the menu in Lincoln City this month as well as actual menus on TV
Surfing and Fish Buying Events Return to Oregon Coast Otter Rock n Roll surfing day and the yum-alicious Shop at the Docks
Seaside's 'Sailors Grave' an Intricate N. Oregon Coast Mystery Seaside's equivalent of a tomb of the unknown soldier, but in this case it's men who sailed the sea
Painted Rocks Movement on Oregon Coast: Big Rock Garden of Seaside The trend or movement has led to something big in Seaside
Rain-Soaked Weekend for Oregon Coast, Drying Trend Early Week Widespread rain is on its way for the weekend, according to a special weather statement
Bizarre Balls of Sea Goo on Oregon, British Columbia Beaches: What Were They? The land that gave us Grimes and Stargate: SG1 saw the same surreal scientific puzzle as Cannon Beach
N. Oregon Coast Town Undergoes Some Tourism Changes Convention center gets a makeover, a new tourism director
Weird, Puzzling Balls of Goo Identified: Oregon Coast, British Columbia These mysterious 'beach balls' had been found in British Columbia, Canada and the Oregon coast
Three Oregon Coast Towns Drop Fourth of July Fireworks This Year All three are in Tillamook County: Manzanita, Pacific City and Neskowin
Bug Chicks and Bounty on the Bay Fishing Tournament on N. Oregon Coast Major fishing festival in Garibaldi and an appearance by the famed Bug Chicks in Manzanita
Central Oregon Coast Summer Programs Include Lighthouse Tours, Guided Walks An amazing array of summer activities in and around the Yachats area
Jellyfish Encounter at Oregon Coast Aquarium Allows You to Touch Newport's Oregon Coast Aquarium has a new means of living out yet another oceanic fantasy
N. Oregon Coast Guided Hike to Top of Neahkahnie Mt. Promises Amazing Scenery On June 8, World Oceans Day is celebrated in an exhilarating manner
Strange Weather Cousins on the Oregon Coast: Green Flash and the Novaya Zemlya Sunsets are always a much anticipated moment on the Oregon coast, but some rare conditions give an extra big show
Trippy Tidbits of N. Oregon Coast History You Didn't Know Seaside has been a tourist hotspot since the 1880s
N. Oregon Coast's Famed Cannon Beach Sandcastle Fest Returns June 9 The fun has been extended to other days beyond the actual sandcastle building, June 8 to 10
Seaside Riots of '62 and '99: Crazed Oregon Coast History, VideoThe Great Riot of '62 and the Spring Break Riot of '99 were anomalous
Remarkable Oregon Coast Changes: the Eating and the Fattening of Stonefield Beach State Wayside A slightly secret beach spot with a face that can change drastically at times
Video: Oregon Coast Travel Traffic, Gas Prices, Advice - worst evening commute traffic will be Thursday and Friday
Free Camping Day At Some Oregon Coast State Parks State Parks Day happens throughout Oregon on June 2
Big Hotel Makeovers as Oregon Coast Lodging Company Expands, Makes Waves It's beginning to change things in other areas as it has expanded its operations to the central coast
Razor Clamming and Traffic Updates for Oregon Coast Razor clamming reopens in Lincoln County; construction on Hwy 30 and at Tillamook
Newport Marathon Brings Thousands to Central Oregon Coast On June 2, some 3,000 people will descend on the central Oregon coast town of Newport
The Remarkable Transformations of Oceanside: N Oregon Coast Seasonal Wonders Oceanside has many faces and many facets
What is Beneath N. Oregon Coast's Seaside? Trippy Geologic Answer The answer is a little mind-boggling, especially when compared to other beaches
Yachats Pride Fest Livens Up Central Oregon Coast for Second Year- Second Annual Yachats Pride festival is celebrated on June 1 - 3
Seeing Stars on the Oregon Coast Above - and Below - This Week A star party, a tour of tidepools in Oceanside, and a tour of oyster-growing facilities
Unusual Book About N. Oregon Coast's Cannon Beach Released Ultimate Oregon Coast Travel: Cannon Beach Odd Facts, Fun Finds, Every Access is the first in a series of such extremely detailed guides
Events Look at Wildly Colored Critters, Mysterious N. Oregon Coast Lighthouse A tour of strange yet wildly beautiful tidepool creatures and of Tillamook Rock Lighthouse
Last Minute Mother's Day Gift Save: Give Her the Oregon Coast Give her some nights at the beach or a handy digital travel guide
An Extra 200 Glass Floats for Central Oregon Coast as Season Ends Holiday weekends will bring 200 extra glass floats to Lincoln City
UPDATED: Video: More Than One Group of Killer Whales on Oregon Coast Makes for Spectacular Sights on and off sightings since March and more than usual up around the Columbia River in recent days
N. Oregon Coast's Manzanita Area: Pelican Survey, Cemetery Cleanup SOLVE is holding a cleanup of a famed, historic cemetery; help count the pelicans
What You're Missing Out on in May on the Oregon Coast Two months in particular tend to be woefully neglected on the Oregon coast, and one is happening right now
Clamming News and Seals / Sea Lions on Oregon Coast Good news for nature lovers on the Oregon coast, if you love clamming or watching the wildlife
N. Oregon Coast History: Tsunami Tragedy Started Cannon Beach's Sandcastle Festival It began in 1964, not long after a tsunami washed out the bridge
The Delights and the Dangers of N. Oregon Coast Elk When can you see them? What are the dangers?
Video: Watery Chaos of Oregon Coast's Cook Chasm, Thor's Well Where marauding, monstrous waves play tricks near Yachats
4.0 Quake Off the Southern Oregon Coast Sunday, No Alerts The small quake was centered about 120 miles west of Bandon, happening at 7:20 p.m.
The Mysterious World War II Bunker Atop Oregon Coast's Tillamook Head What was the bunker for? Who manned it? Fascinating history
Oregon Coast Travel: Weekend Conditions, Gas Prices, Great Low Tides A mix of good and bad news for travel to and from the Oregon coast
Small 3.8 Quake Off Southern Oregon Coast The earthquake was a magnitude 3.8, which hit at 1:44 a.m.
Oregon Coast Benefit Dinner Features Famed Jazzer Halie Loren Lincoln City Cultural Center hosts its benefit dinner and auction on May 5
Free Fishing Day, Birding Event on Central Oregon Coast Free Family Fishing Day in Lincoln City, April 28; Cascade Head Bird Walk on May 12
Oregon Coast Video: Chaotic and Calm at Hug Point, near Cannon Beach Hug Point changes shape and look so distinctly and so much more obviously
An Array of Sudden, Wild Beach Finds on N. Oregon Coast: the 'Ocean Burp' A massive debris field of wild, weird and fun stuff from the deep called an ocean burp
Oregon Coast Whale License Plate Appears to be a Go The initiative reached its goal of selling 3,000 vouchers for the plate
Meteor Showers Look Good for Oregon Coast, Portland, Valley The meteor showers peak on April 22 but they're still around until April 25
Video: N. Oregon Coast's Neahkahnie Viewpoints An Explosion of Ocean Killer views takes on whole new meaning here, above Manzanita
Oregon Coast Safety: Helpful Tricks to Spotting Sneaker Waves Strangely, there is a little trick to spotting them
Oregon Coast Scenery That Makes a Scene: Overlooks at Manzanita, Video They're called the Neahkahnie Overlooks and it's a non-stop supply of oceanic eye candy
N. Oregon Coast Concerts Include America's Got Talent Singer Cannon Beach History Center and Museum pull together two gigs of an interesting nature
Famous Oregon Native Returns to Coast for Comedy Festival First annual Undertow Comedy Festival, held in Lincoln City from April 26 to 28
Curious Near Cannon Beach: What Causes This Odd Wave Action on N. Oregon Coast? Just south of Cannon Beach, at Silver Point, there may be a sea monster
N. Oregon Coast History Events Bring Startling Facts to Light and Life Two particularly engaging history talks are coming up on the north Oregon coast which are guaranteed to be riveting
UPDATE: N. Oregon Coast Highway Reopened After Landslide Closure Both lanes of Highway 101 just south of Cannon Beach are closed as of noon on Friday due to a landslide
Tall Ships Return to Central Oregon Coast Twice This Year, Starting Next Week The vessels are stopping in Newport in April and a second time in July
Velella Velella Return to Oregon Coast, This Time Much Larger in Size Reports of fairly heavy populations on the central Orsn coast, at Manzanita, more
High Wind Warning Tonight for Oregon Coast; Angry Seas All Week Gusts up to 65 mph in the morning, then near 20-ft seas on and off
Ongoing Food Tour to Encompass 100 Miles of Oregon Coast The North Coast Food Trail includes all of Tillamook County and beyond
Heaviest Storm Delayed But Still Coming to Portland, Oregon Coast NWS extended high wind warning through 10 a.m. and high surf advisory through 1 p.m.
Central Oregon Coast's Ocean Terrace: Lincoln City Motel with History Ocean Terrace Condominiums has a rich history and a lot of beach finds
Oregon Coast High Wind Warning, 75 mph Gusts - Portland High Wind Watch Gusts up to 75 mph while coastal towns should get gusts around 65 mph. 30-ft seas
UPDATE: High Winds Up to 70 mph for Oregon Coast, Waves 26 Ft SW winds around 25 to 30 mph are likely, and gusts of 50 mph are possible
What Are These Curious Branch-Like Patterns on Oregon Coast Beaches? These intensely intricate, feather patterns are some trippy geology
River Cleanup and Stellar Concert on Central Oregon Coast in April The Brazilian String Trio on April 7 and the Siletz River Cleanup on April 14
12 Days of Earth Day Returns to Cannon Beach, N. Oregon Coast 12 Days of Earth Day in Cannon Beach, happening April 11 - 22
This N. Oregon Coast Hotspot Hides a Spooky, Historical Attraction Upstairs You can never visit, but we can show what's there
The Surreal, Bubble-like Creatures on Oregon Coast Beaches and Their Faux Glow What about those bubbles that look different and don't seem to dissipate?
Surfing Film on Central Oregon Coast Features Director Appearing Live Newport Chapter of Surfrider Foundation's Surf n' Stewardship Film Series gears up for some special events
Oregon Coast Officials: Stay Away from Seal Pups, You Might Kill Them; Video With the busy spring break weeks comes a warning from officials
Finding the Unpopulated Oregon Coast During Spring Break's Madness Hints for Seaside, Pacific City, Neskowin, Yachats, Depoe Bay and Cannon Beach
Get Ready for the 'Secret Season' on Oregon Coast Mid April through to the end of May is a distinctly unpopulated time
Oregon Coast Spring Break Weather: Snow Going, Drying Trend Snow in the coast range is almost over and a drying trend is coming
Winter Advisory for Oregon Coast Range Passes Until Late Friday What does the rest of the week hold for spring break weather
Oregon Coast Comic Con Brings Star Wars, Ninja Turtles, Walking Dead to Tillamook March 24 and 25 sees the return of the festival of fun and fantasy to the Tillamook Air Museum
Oregon Coast Spring Break Adventures: Whales, Cleanup, Maybe Snow Possibly dustings in the coast range; events highlights
Oregon Coast's Hatfield Marine Science Center Fully Reopens for Spring Break March 24 is when the visitor center swings open its doors completely
Wild Geologic Tour at N. Oregon Coast Presentation Covers Spectacular Events, Disasters Famed geologist Tom Horning will take attendees on A Geologic Tour of Clatsop Plains
Festival of Illusions Returns to Oregon Coast for Both Spring Breaks It once again pops into existence at the Lincoln City Cultural Center from March 25 through April 5
Video: Eight Stunning Skies on Oregon Coast - Moody, Startling, Surreal On cloudy days, the final hours can present some remarkable surprises
Some Oregon Coast Areas Under Restrictions Due to Endangered Bird - From March through September 15, some beaches will have signs in their nesting areas
State Officials Send Safety, Warning Reminders for Oregon Coast; Video State Parks is sending out reminders about beach safety
Latest on Oregon Coast Crabbing - New Dock for N. Coast Lake Good news abounds for those who love fishing and crabbing
Central Oregon Coast Spring Preview: Lincoln City Events in March, April Beachcombing clinics, vintage films, food classes and even a week-long magic festival
What They Don't Tell You About Oregon Coast's Spring; Video April and May create a jumble of amazing sights you can't see any other time of year
Big Boom, Flash Likely Exploding Meteor, Say Oregon Scientists; Video Experts are pointing to what is a bolide meteor: essentially a fireball that explodes
Oregon Coast (And Inland) Astronomy: Five Planets Put on Show Jupiter, Mars, Venus, Mercury and Saturn all above the beaches
High Wind Warning for Oregon Coast; Monster Waves Thursday In effect from 8 a.m. Thursday to 3 p.m., with gusts up to 60 mph
Whale Sightings Bonkers Along Oregon Coast, Well Before Whale Watch Week Whale sightings are nearly off the charts in the last week along the Oregon coast
Oregon Coast from Orbit: Seeing the Beaches from Space What if you could see it from space?
Real Rager of an Oregon Coast St. Patty's Party in Lincoln City March 16 and 17 and duo Pipedance heading up with Irish fun and frolic
Odd Oregon Coast Finds Puzzle Visitors: Mystery Solved and It's Like an Alien The former shells of a marine lifeform called the cellophane worm
Strange Filament Discoveries on Oregon Coast Explained: Weird Cellophane Worm A bit like jumbled masses of high tech garbage – or perhaps something a little alien
Events Look at Shiprecks of N. Oregon Coast and the Paranormal Thrills of new discoveries in shipwrecks, a three-day-long festival of ghosts
Unusual Gearhart Facts Part 2: Nature Surprises, Secret Tips of N. Oregon Coast Hidden viewpoint, alien invasion, some delightful nature finds
Odd and Unknown Facts of Gearhart, Oregon Coast Part I: Bad Film, Culinary Heritage to Weird Science Historical aspects of the place, the weird side of nature here, and even one warning
Chance of Snow for Oregon Coast, Passes, Portland; Large Waves Though confidence is not high, some snow may hit the beaches later; waves get big midweek
Monster Underwater Volcano Off Oregon Coast is Subject of Cannon Beach Talk Wednesday, March 14 brings famed Hatfield researcher Dr. Bill Chadwick
Oregon Coast Wonders, Video: When Lincoln City Glows Sunset reflecting off a beachy object or the waves, or when it's coloring the landscape
Oregon Coast in March: Ocean Film Series, Native Plants Talk Native plants of the Oregon coast and a film series on various aspects of the ocean – often from a female viewpoint
Winners of Central Oregon Coast Wine Competition Announced Bradley Vineyards' 2015 Pinot Noir awarded a Gold Medal, Best-Of-Show
Conference in Cannon Beach Brings Excitement and Intrigue to Learning About Oregon Coast Sharing the Coast Conference will be the ultimate ticket on March 2 to 4
Cannon Beach Talk Looks Into Active Underwater Volcano Off Oregon Coast Famed Hatfield Marine Science Center researcher Dr. Bill Chadwick on the Axial Seamount
Oregon Coast Gets Snow This Week; Possibly Scary Commute for Portland Light snow on the beaches for a few days, and Portland could get ugly
Guest Star of Seinfeld, Star Trek Performs on N. Oregon Coast Actor Liz Cole, Nehalem Bay resident and TV star, performs March 1
Snow for Portland, Coast Range on Sunday, Possibly Oregon Coast Snow is coming to Portland, Willamette Valley towns, the Coast Range and possibly even beaches
Did You See the Valentines Freaky Fireball? (VIDEO) - Oregon Coast Astronomy Apparently space junk came crashing through Oregon skies
Three Remarkable Aspects of Devil's Punchbowl, Central Oregon Coast There's much more to that story, however. What is the Devil's Punchbowl, really?
Savor Cannon Beach Fest Brings NW Wine Country to Oregon Coast Savor Cannon Beach Wine & Culinary Festival combines both, March 8-11
What's Up with This Oregon Coast Mini-Spring in February? Highs around 50 degrees or higher, calm, almost non-existent winds and lots of blue sky
Oregon Coast Beach Cleanup Date Set for March 24 Oregonians will mobilize along the entire Oregon coast to remove tens of thousands of pounds of litter and marine debris
Unusual Sides to N. Oregon Coast History Come to Light, Including Mysterious Grave One in Astoria, the other in Seaside; both involved the deceased
Oregon Coast's Popular Hatfield Marine Center Reopens with Science Festival It partially reopens Feb 17 with a host of activities around Newport
Haystack Awareness Program Begins Season at N. Oregon Coast's Cannon Beach Plenty of low tides happen February 9 through the end of October, and that's where and when you'll find HRAP volunteers
Video: Walking Oceanside, Oregon Coast and Its Magic Rocks Sounds One of this place's distinct marvels is the famed magic rocks sound
Oregon Coast Warning Video: Watch Dumb Folk Do What Not to Do on Beaches
Video: What Not to Do on Oregon Coast: Small Beaches During Big Tides The idea of not turning your back on the ocean is not enough
Newport's Seafood Wine Fest Brings Thousands to Oregon Coast in Feb The largest winter festival on the entire Oregon coast returns February 22 to 25
Razor Clamming Closed On All But North Oregon Coast; Commercial Crabbing South Gets OK All razor clamming closed from north of Lincoln City southward; crabbing opens near southern border
The Unique, Distinctive Lodgings, Rentals of Cannon Beach, N. Oregon Coast Stellar overnight options simply abound
Cape Meares State Scenic Viewpoint: What You Don't Know About this Oregon Coast Icon So much history. So much scenery. You could spend hours here and not get bored.
Valentine's Week Highlights on Oregon Coast Set your sails for the beaches with these happenings of the heart
Central Oregon Coast's Antique Week: Star Wars Comes to Lincoln City Antique & Collectibles Week is coming February 10 -18
Comical and the Sad on Oregon Coast: Silly Sea Lion, Rescued Turtle Dies A rogue sea lion comically roving the streets of Astoria and another cold-stunned sea turtle found
Oregon Coast Critter Encounters: Sea Lion Wanders Astoria, Found Turtle Dies A rogue sea lion comically roving the streets of Astoria and another cold-stunned sea turtle found
Series of Three Small Quakes Off Oregon Coast Sunday, Monday None were large enough to be felt or trigger a tsunami alert
Amazing Above Oregon Coast, Portland: Lunar Eclipse, Super and Blue Moon triple whammy of astronomical proportions: a blue moon, a lunar eclipse and a super moon all at once
Surreal Sights for Oregon Coast, Valleys, Portland: Eclipse, Super Blue Moon The second super and full moon of the month, and total eclipse
This Deserted Central Oregon Coast Spot is Full of Surreal, Ancient Wonders In that untamed stretch between Yachats and Florence, Strawberry Hill Wayside is a definite standout
High Winds and Waves for Oregon Coast This Weekend, Flooding Possible Waves around 20 feet high for the weekend and some of next week
OSU Hosts Massive Celebration of Its Science Facilities on Oregon Coast, Corvallis, Portland The OSU150 Sea Grant Festival will take place February 12 - 24 in Corvallis, Portland, Newport, Port Orford, Coos Bay and Astoria
Science Behind the Tsunami: Why It Didn't Happen on Oregon Coast The science is interesting, involving one kind of quake rather than the other
Oregon Coast Science: Why No Tsunami with the Alaska Earthquake? Early Tuesday morning saw something startling for Oregon coast residents
UPDATE: Tsunami Watch for Oregon Coast Canceled - No Threat So far this is just a TSUNAMI WATCH, and no evacuation orders have been issued
Fun and Odd Oregon Coast Facts: Seal Rock State Rec Site and Its Village -Seal Rock has a lot of distinctive aspects about it that truly set it apart from other Oregon beach waysides
Historic Oregon Coast Fun in Feb: Crab Krack Feast, Wedding Vow Renewal Newport's Crab Krack Feb 11; Yachats Vow Renewal on Valentine's Day
UPDATE: New High Wind Warning for Oregon Coast, More Beach Hazards High wind watch for Sat through Sunday morning, with gusts up to 60 mph possible
New Oregon Coast Warnings: Stay off Beaches for Entire Weekend High surf will affect beaches in the advisory area, producing rip currents and localized beach erosion
Video: Damage, Injuries on Oregon Coast Extensive; One Death Waves as high as 60 feet in some place pummeled the beaches, resulting in evacuated businesses, destroyed property
Officials Warn Stay Off All Oregon Coast Beaches Thursday Some places normally safe to watch storms are likely not a good idea
Gi-normous Waves for Oregon Coast This Week, Flood Warning Some warnings about even being on the beaches as wave height will be 27 to 32 feet
N. Oregon Coast's Inn at Seaside a Gleaming Mix of Past, Present, Future A stellar accommodation filled with enticing facets and features beyond the fact it's in front of the convention center
Grand New Music Festival for Oregon Coast in Feb: Nehalem Winterfest Nehalem Winterfest inundates this stretch of Tillamook County with a stellar lineup of big names
Year of the Kite at One Oregon Coast Town: Lincoln City Picks Theme of Festival The winner was '2018 is the Year of the Kite' for the Lincoln City Kite Festival
Feb Festival on N. Oregon Coast Packed with Stellar Music Nehalem Winterfest music festival on Friday, February 2 through 4
Turkey the Rescued Turtle Passes Away at Oregon Coast Aquarium The Olive Ridley turtle died Monday in Newport, after rescue by Seaside Aquarium in November
Oregon Coast King Tides Party and Retrospective at Cannon Beach The big party to celebrate the end of the King Tides Project happens in Cannon Beach on January 15
Biggest Oregon Coast News Stories of 2017: Eclipse, Oddities, Hidden Shipwreck 2017 had its share of wild occurrences, with storms, small quakes, weird nature, and a secret shipwreck
Stormy Oregon Coast This Week - Then Sunny, Warm Weekend A high wind watch, gusts up to 60 mph possible, large waves. Sunny weekend
Three Unusual Aspects of Rockaway Beach, on the North Oregon Coast There's more lurking inside and around the sands of this north Oregon coast town than you'll imagine
Soulful Americana Duo Performs at Central Oregon Coast's Lincoln City Cultural Center The duo Freddy & Francine play a special event on January 24.
The Idyllic Beach Houses of Tierra Del Mar, N. Oregon Coast In the midst of all this is an indie vacation rental biz called Idyllic Beach House
A Hidden Oregon Coast Favorite: Fishing Rock State Rec Site, Lincoln Beach What stands out here are the wild colors of the cliffs, the craggy, rocky basalt edges that form mesmerizingly cool structures
Oregon Coast History, Seaside Promenade Part II: From Lewis and Clark to Rock 'n Roll Where geology meets US history and rock history
Seaside Promenade History: Beginnings of an Oregon Coast Icon, Part I One thing is for sure: the Promenade at Seaside actually began in the 1920s. Or did it?
Lincoln City Beachcombing Clinics Dig Deep Into Central Oregon Coast Take home a bucket full of agates, shells and other coastal delights via Lincoln City's Beachcombing Clinics
Lincoln City's Roads End State Recreation Site: Oregon Coast Wonders and Oddities There's much more than meets the eye at Roads End State Recreation Site on the central Oregon coast
Two Supermoons, Blue Moon, Eclipse for Portland, Oregon, Coast 2018 kicks off with an astronomical bang in the skies, starting almost immediately
Oregon Coast Surprises: Weird, Hidden Aspects of Cape Perpetua Near Yachats What you don't know about Cape Perpetua will surprise you
N. Oregon Coast Biz Named Best Fan Favorite Destination 100 Best Fan Favorite Destinations in Oregon List for 2018 including several from the coast
Central Oregon Coast Events Preview: Newport in January Newport stays buzzing with activity during this month
More Ice Coming Tuesday to Portland, Oregon Coast Range Another round of snow and ice is quite possible for the Coast Range passes and the Portland area
Icy Skating Rink for Portland, Oregon Coast Range Tonight Into Morning A dangerous skating rink for Portland and parts of the Oregon Coast Range until around daylight
Whale Watching Week Features over 20,000 Whales Just Off Oregon Coast Whale Watching Week from December 27 until December 31
Winter Solstice and Its Astronomy Surprises: What It Means for Portland, Oregon, the Coast More intense sunsets, shortest day misconceptions, sunset illusions
Beyond Cannon Beach's Haystack: N. Oregon Coast's Ecola State Park The sprawling, gi-normous park contains a striking lighthouse, secret beaches, trails and more
Snow Possible for Oregon Coast Range, Portland Heads for Deep Freeze Snow may be headed for the higher elevations of the Oregon Coast Range
December and January on N. Oregon Coast: Cannon Beach, Astoria, Seaside Whales, music, holiday foods, history and some esoteric stuff of a lofty nature
A Surplus of Surprising Facts About Cape Kiwanda, N. Oregon Coast You won't believe what's really going on around you
Ceremony for New Newberg-Dundee Bypass Towards Oregon Coast Monday, December 18 will be the ribbon cutting ceremony for the bypass road
Distinctive, Unique Lodging Finds in Depoe Bay, Newport - Central Oregon Coast If you're on the central Oregon coast and want to explore the areas of Depoe Bay and Newport
Lincoln City Mysteries: Five Stunning Oregon Coast Spots You Don't Know You may make some startling discoveries at the northern edge of Lincoln City and just north of it
Rescued Sea Turtle, Famed Otter at Oregon Coast Aquarium Die This Week A longtime fixture and attraction dies as does one of the sea turtles it helped rescue recently
Central Oregon Coast's Yachats and Florence in December, January Music, food, the holidays, a good helping of whales and even a festival of gems and minerals
Lincoln City's Holidays and Frivolities: December Highlights for Central Oregon Coast Making plenty of waves in December is Lincoln City
Sunny and Mostly Windless, Warm Oregon Coast - Maybe Ten Days - If you don't like the beaches warmer and less windy than the valley, then you should stay home
Oregon Coast a Series of Creature Features as of Late Pyrosomes, baby velella, two sea turtles, lots of bull kelp and a shipwreck
Japanese Fishing Boat Washes Up near Cannon Beach, Oregon Coast - No Invasive Species The 38-foot vessel came up on the beach on December 2
Second Sea Turtle Rescued from Oregon Coast Beaches Seaside Aquarium snagged a juvenile green sea turtle off a beach along the Columbia River
Gobs of Pyrosomes Hit Oregon Coast - Scientists Mystified, But There's a Theory What's causing these wee beasties to beach in this region all of a sudden?
Supermoon Above Portland, Oregon, the Coast Sunday Night It's not only a full moon but a supermoon, and the first of three supermoons
Sun and Some Wild Waves for Oregon Coast This Week A lot of sun is coming to the Oregon coast, along with some sizable waves
Bull Kelp and Their Holdfasts: Wacky World of Upside Down Forests on Oregon Coast A fact largely unknown to Oregon coast visitors is that there is a huge underwater forest just out of sight everywhere they go
8 Astounding, Unique Lodgings of Seaside - N. Oregon Coast Extraordinary hotels, motels, vacation rentals and a host of amenities, some which will surprise
Oregon Coast High Surf Advisory Wed, Walloping Waves Continue Through Week Swells around 18 to 20 feet but combined seas somewhat higher
Oregon Coast in Portland: Tillamook Food Cart at Zoo, Beach Bill Event The beaches make a slight invasion inland with a food cart from a coastal business and a special presentation in Portland
Closure and Debut on Oregon Coast: Pacific City Luxury Hotel, Newport's Hatfield One big one closes for the season and another giant opens for the first time.
Oregon Coast Closing and Debut: Pacific City Luxury Hotel, Hatfield in Newport One big one closes for the season and another giant opens for the first time.
Gifts and Agates from Oregon Coast, Gift Certificates Agates to vintage postcards, souvenir items, historic photographs, tourism keepsakes of a wide variety, posters, lodging gift certificates, lapel pins - buy online
Stranded, Hypothermic Sea Turtle Sent to Recover at Oregon Coast Aquarium An Olive Ridley sea turtle was recovered from a beach on the southern Washington coast
Small Quake 100 Miles Off Oregon Coast Felt by Some On Land A small earthquake struck Friday morning just off the Oregon coast, about 100 miles from Coos Bay
Oregon Coast Holiday Weekend Travel Advice, Weather, Waves, Roads Mostly pleasant times but a few annoyances
Get Your Cameras Ready: It's Oregon Coast King Tides Time Again Second round of this winter's King Tide Project and officials are asking the public to contribute photographs
Closures, Delays for Some Crabbing, Clamming, on Oregon Coast; Mussels Return There are currently a complex round of closures, delays and reopenings for crabbing and mussel harvesting
Week of Wild Waves for Oregon Coast, High Wind Warning Early Monday A night of wild winds are in store for the Oregon coast this evening, while a week full of crazed waves will be the norm
Gargantuan Waves All Week on Oregon Coast; High Wind Warning Sun. Night Look for high winds tonight along the Oregon coast as well as mammoth surf
Bizarre Finds on Oregon Coast: Pyrosomes, Dolphin, Deformed Velella, Freaky Jellies A host of unusual finds in the last 48 hours, including velella, a dolphin, weird jellyfish and even some live oysters
Central Oregon Coast Holidays: Newport's Boat Parade, Sea of Lights Newport may have the most extravagant Christmas celebrations
Oregon Coast Compendium of Fun: Yachats' Smelt Sands, 804 Trail, Spouting Horns If you're heading there or need inspiration for something new to visit
Special Glass Float Drop Over Holiday in Central Oregon Coast's Lincoln City Mysterious Float Fairies will hide 100 extra glass art pieces to celebrate Thanksgiving
N. Oregon Coast's Rockaway Beach, Nedonna Beach: Where History, Logs, Geology Meet Why so many drift logs by the Rockaway jetty? Weird tale of history, geology
Oregon Coast High Wind Warning, Surf Advsory: 30-ft Waves Gusts up to 80 mph, big waves continue this week
Double Storm for Oregon Coast: High Wind Watch, Walloping Waves Potentially heavy winds, a deluge of rain and even walloping waves between 15 and 25 feet
Oregon's Tillamook Coast Gets Sparkly, Stunning for Holidays with Unique Events The Tillamook Coast has put together some dazzling events that really stand out
Unique and Stunning Lodgings of Pacific City, Oceanside, N. Oregon Coast Three Capes Route cradles the slightly to very hidden havens of Pacific City, Tierra Del Mar and Oceanside
Oregon Coast Guided Walks, Science and History Events This Month A guided walk in Newport and history presentation in Astoria
Central Oregon Coast's Newport Lights Up with Holidays - and with Whales The holidays in Newport are celebrated with vibrancy and verve
Shark Sightings on N. Oregon Coast Cause for Warnings Around Pacific City Starting on November 2, there have been sometimes more than one sighting per day
Release of Oregon Coast Whale License Plates Dependent on Public Oregonians can now purchase a voucher for the new license plate that features a gray whale and her calf
Changes at N. Oregon Coast Lodgings: Wheeler, Seaside One is a bit of a secret treasure in Wheeler while the other a high-profile major player in Seaside
Oregon Coast Restaurant Latest: New Eatery, Chefs Compete Pacific City is launching a new restaurant as two of its chefs get ready to compete
Rain and Sun Breaks for Oregon Coast; Snow Coming Increasing rain over the week but some sun breaks. Waves will get somewhat showy
Oregon Coast Warnings: Crabbing Closure, Sick Sea Lions May Affect Dogs ODFW has some bad news about crabbing on the southern Oregon coast and about sea lions with diseases
A Dozen Unique, Gorgeous Lodgings at Lincoln City, Oregon Coast For something a little different in the Lincoln City area, here's a look at about a dozen lodgings that you need to know about
Important Oregon Coast Science, Nature Events Begin This Month Some stellar nature and science events in Newport and in Cannon Beach
Central Oregon Coast's Holiday Kickoff: Lincoln City Tree Lighting, Holiday Market Lincoln City Tree Lighting Party and Christmas Market kick starts the season on November 24, 25 and 26
Ten Engaging, Unique Lodgings of Manzanita, Rockaway Beach – N. Oregon Coast Places to stay in the havens of Rockaway Beach, Manzanita, Nehalem and Wheeler.
Stormy Weather Arts Festival Takes Over N. Oregon Coast Town Cannon Beach Stormy Weather Arts Festival happens November 3 - 5
A Whole Week of Warm Sun for Oregon Coast, Temps Mid 60s If you're hoping for a return to storm season on the Oregon coast, you'll be disappointed this week
Central Oregon Coast Fall Shimmers with Holidays in Yachats, Florence A few of the high points in the two central Oregon coast burghs.
Oregon Coast Beach Rentals You Don't Know - But Need To Sizable surprises list in Seaside, Cannon Beach, Manzanita, Rockaway Beach, Bay City, Pacfic City, Lincoln City, Depoe Bay, Newport, Yachats and Florence
N. Oregon Coast in November: from Halloween to Holidays in Astoria, Cannon Beach, Seaside The north Oregon coast really knows how to live it up in the late fall months
Oregon Coast Under Wind Warning, Flood Watch - But Lots of Sun Coming Heavy weather over the weekend, but paradoxically a really nice run of sunny weather
Central Oregon Coast's Highlights in Newport, Depoe Bay in Oct, Nov A lot happening in the world of theater and opera, along with plenty of Halloween fun
Lincoln City's Tour to Die For Again Haunts Oregon Coast It's returning to life on October 20 - 22 and 27 - 29, mixing history with spooky
UPDATED: Huge Waves, High Wind Warning for Oregon Coast This Week High wind watch in effect from Wednesday afternoon to late that evening; 20-ft waves possible
Highlights of N. Oregon Coast's Tillamook County This Month: Food, Music Music and food seems to be the order for fun on the north Oregon coast in the coming weeks
Irish-Influenced Ale Released Into Oregon Coast Beer Market yet another fab beer released from Pacific City's Pelican Brewing Company
Central Oregon Coast Event Highlights: Lincoln City Gets Spooky and Delicious A series of awesome events fill the roster in Lincoln City for the next month
New Irish-Style Beer Arrives at Oregon Coast's Pelican Brewery Restaurant news: Sea'N Red, a traditional Irish-style Red Ale
Oregon Coast Travel: Difficult But Comic Lessons the Beach Can Teach Yet the beach has a way of showing you who's boss. Sometimes it's funny
Startlingly Cool History Exhibits at Oregon Coast Museum, Oct. 20 Event Ancient cellphones, 100-yr-old Chinese coins and other striking finds
Oregon Coast Weather Brings Curiosities: Dragonflies, Bubble-like Jellyfish Dragonflies made a stunning appearance and an engaging form of jellyfish started popping up
Oregon Coast Scientists: Bad News About Invasive Species and Increased Plastics A troubling link between invasive species and plastics on the beaches
Updated: Central Oregon Coast Glass Floats Return, Flood Lincoln City with Color 2,018 officially numbered glass floats will be carefully hidden over the year
Update: Huge Waves, Foam on Oregon Coast: No Evidence of Missing People Gargantuan waves and foam created a spectacle, but two are still missing at sea
New Food and Agri-Tours, New Food Fest for North Oregon Coast A food festival in Garibaldi and a culinary / agritourism program for Tillamook County
Moon, Planets Put on a Show Above Oregon, the Coast Tonight and This Week A lot going on in those skies above Portland and the Oregon coast, and this weather will give great glimpses.
Oregon Coast Nature Events: State of the Coast, Bees on Beaches A talk in Yachats about bees, State of the Coast conference in Florence
Cannon Beach Now Third Town on Oregon's Coast with Beach Wheelchairs These are wheelchairs with unusually fat tires that can ride on the sand
Oregon Coast Latest: A Week of Stellar Weather, Small Quake Two fascinating tidbits of Earth science along the Oregon coast this week
Big Beer News for Oregon Coast: More Releases, Awards A variety of new beers are popping on the Oregon coast, along with some heavy-hitter national awards
N. Oregon Coast Razor Clamming Opening Back Up: Good News, Bad News Clatsop County beaches are about to open it back up again. There's good and bad news about this, however
Unique Central Oregon Coast Show Where You See Music, Hear Art A beautiful Lincoln City show combining chamber music and surprising visual art
Oregon Coast Hits 70s This Week Before Downturn Another couple of outstanding days are in store for the Oregon coast, with temps in the 70s
Three Trippy Trivia, Odd History Tales of the Oregon Coast Some events on these beaches were quirkier than others
Video: On and Off Run of Humpbacks Has North Oregon Coast in Awe Humpbacks have been spotted in heavy numbers for the last month or two around the north coast
Oregon Coast Jazz Party Swings into Newport for Three Days Jazz fills a large hall in Newport on October 6 through 8
Fall Equinox Brings Shorter Days to Oregon Coast, Maybe Moon Display The autumnal equinox happens this Friday (September 22), right at 1:02 p.m.
Central Oregon Coast Kite Festival Takes on Superhero Theme Lincoln City brings out the superheroes with its Fall Kite Festival September 30 and October 1
Oregon Coast Shopping, Souvenirs and Gifts: T-Shirt, Posters, Mugs, Vintage Items Shop online for Oregon coast gifts, keepsakes, memorabilia, vintage items, clothing, hoodies, posters, more. Items constantly change
Oregon Coast Virtual Tour Lane County Video: Cook's Chasm Moving, Firing Off in Strange Colors See the spouting horn move, between Yachats and Florence
Video: Zooming in on N. Oregon Coast's Neahkahnie Overlooks, Its Details The Neahkahnie Overlooks are some of the most amazing views of the entire region. And there's more than meets the eye
N. Oregon Coast Events Look to Future of Cannon Beach, Ancient Egypt History and progress take the front seat on the north Oregon coast, just as the area around Cannon Beach begins some changes
Oregon Coast Scientists Worry About Microplastics in Oysters, Clams: Video Tiny traces of plastic could be in some seafood being harvested commercially and recreationally
Newport Has Special Place in the Sun for Oregon Coast's Second Summer Newport has some particularly attractive aspects going on
N. Oregon Coast's Astoria Gets Deeply Delicious with Talks Astoria delves into two deeply delicious subjects: clams and mushrooms
Three Small Quakes Rattle Offshore from Yachats, Central Oregon Coast There were no reports of damage and not a single soul claims to have felt it.
Awesome Whale Numbers on Oregon Coast, Even Better on Tour Boats Gray whales are wandering close to shore quite a bit, and Humpbacks are putting on a show
Extraordinary Encounter on Oregon Coast: Unusual Beach Noises, Video Sands that sing, talking barnacles or maybe the delightful magic rocks
Central Oregon Coast's Chowder and Brewfest This Weekend 2nd Annual Chowder & Brewfest hits the central Oregon coast on September 9
N. Oregon Coast In September: Tillamook County Kicks Up Its Heels The northern Oregon coast will keep kicking in September, with a load of events in the Tillamook County region
Air Quality Alert Extended for All NW Oregon, Including Coast Air quality alert for all of northwest Oregon in effect until 6 p.m. on Tuesday
One Glass Float Drop Sneaks in Before Season Debut on Oregon Coast Lincoln City debuts its 2017 Finders Keepers season with a special pre-season drop of glass floats this month
High Temps and Unhealthy Haze for Oregon, Even Some on Coast Much of the state is under a fire watch or excessive heat watch and there will be bad smoky, hazy conditions
Oregon Coast Stranger Things: When Sand Glows or Sings Sand that glows and even sand that sings are two wild and beautifully strange things you could encounter here
Video: Five Things You Need to Know About Oregon Coast Labor Day Weekend a few tips and warnings about what to do and not do
Video: Deadly Holes Hiding in Oregon Coast Surf Summer brings all kinds of wonders to the Oregon coast, but it also brings a deadly secret hiding in the waves
Hidden Summer Danger of Oregon Coast No One Talks About Some parts of the tideline could drop suddenly a few feet to as much as ten feet, and you run the risk of drowning
Oregon Coast Labor Weekend Advice, Warnings: Lodging, Traffic, Gas Some tips and warnings for the holiday weekend
Labor Day Weekend Highlights of the Oregon Coast Beach towns will be loaded for bear over Labor Day Weekend
Fiery Celtic Rock Ensemble Hits Central Oregon Coast Holiday Weekend Young Irish folk rock band Ruaile Buaile plays Lincoln City on Labor Weekend
Oregon Coast Lodging Latest: Glamping, New Spa and Vacation Rentals Developments out of Pacific City and Florence
Best of Oregon Coast Summer Weather Still to Come - Whales, Glowing Sand If you think this was summer on the Oregon coast, you ain't seen nothin' yet
Seven Astounding Sights Along N. Oregon Coast's Tillamook County; Video There are of course dozens if not hundreds of stunning spots along the part of the north Oregon coast known as Tillamook County
Eclipse Impressions from Oregon, the Coast in Pics, Video, Words My first look at the eclipse is indeed a surreal kind of dusk
So Far, Oregon Coast Eclipse Traffic Hasn't Happened - Yet Things are suspiciously quiet in the beach towns; other reports on gas, lodging
Surprising Worries of Oregon Coast Eclipse Traffic; Many Preparations ODOT is hoping for the best but preparing for the worst
Oregon Coast Beach Fires Banned, Other Eclipse Closures, Traffic Restrictions A variety of traffic restrictions as well as a rare ban on beach fires
SOLVE Announces Date of Oregon Coast Cleanup for Fall Not just on the Oregon coast but around the state's riversides on September 23
Eclipse Travel Warnings for Oregon Coast, Inland, Washington: Gonna Get Ugly ODOT has plenty of warnings and advice for those heading down for the solar eclipse
Two Beach Cleanups in August on N. and Central Oregon Coast Two big cleanup efforts are taking place in August along the Oregon coast: Cannon Beach, Newport
Small Quake Shakes Just Off Oregon Coast, California Coast 4.5 magnitude quake struck off the southern tip of the Oregon coast on Thursday at almost 11 a.m.
Oregon Coast Eclipse Warnings: Road, Forest Closures; No Beach Camping Forest fires, camping in the wrong spots and limited access to some forested areas
Bad Air News: Alert Extended Through Friday for Oregon, the Coast, Portland Air Quality Alert extended for all of northwest Oregon into Friday at noon
Great Big Meteor Shower for Oregon, the Coast - Beware Rumors, However (Video) It's starting to light up skies over Oregon but it's also the target of some ridiculous fake news
Air Alert for Even the Oregon Coast; Portland Slowly Cools Down Weather forecasts for inland and the Oregon coast are being expressed in terms of "patchy smoke"
Celtic Duo Graces Oregon Coast with Unique Blend of Old and New Lisa Lynne and Aryeh Frankfurter utilize an array of rare instruments
Pirates Invade Wild Racing Event on Oregon Coast - and It Gets Dirty Mud obstacle sports and pirates in Newport on Aug. 12
Excessive Heat Watch Extends Beyond Valleys to Almost All of Oregon Coast It now includes all of the Oregon coast – except for one tiny patch around Lincoln County
Oregon Coast's Newest Hot Attraction: Cannon Beach Escape Room A wildly engaging new attraction in this area that's causing a huge buzz
Oregon Heatwave: Inland Possibly 106, Coast May or May Not be a Relief An excessive heat watch has been issued for inland valleys and the Oregon coast range, maybe the beaches
Oregon Coast History Videos: Shipwreck Facts, Volcano, Joe the Sea Lion This shoreline's history is full of surprises, some of which you can still see and touch at times.
Central Oregon Coast's Amazing Race Returns with Rougher Edges; Video Newport hosts its 7th annual Amazing Race on Saturday, August 5
Video: Five Wild, Weird Sunny Weather Sights on N. Oregon Coast There are astounding, even bizarre sights you can catch on these beaches if you're here at the right time
Small Section of Route to Oregon Coast Closed This Week; Delays For those heading to the beaches from Portland there are a couple of delays in store this week
Oregon Coast Program Expands: Learn to Buy Fish Off the Docks Shop on the Docks has sessions in Warrenton as well as Newport
Birds, Brews and Film on N. Oregon Coast Cannon Beach and Tillamook present some fascinating and fun aspects to the north Oregon coast in the coming week
Video: Stunning Sights Around Oregon Coast's Depoe Bay Take Way More Than a Day This recent video gives you a scenic overview, albeit an extremely brief one
Some Chance of Aurora Borealis Above Oregon, the Coast Sunday, Monday A different kind of storm watch has been issued for the skies above Oregon and the Oregon coast: a geomagnetic storm watch
Video: Oregon Coast's Yaquina Head Natural Outstanding Area, Newport Wandering Newport's Yaquina Head Outstanding Natural Area is one of the most memorable pleasures of the Oregon coast
Oregon Coast Drone Rules, Laws: Stay Away from Wildlife or Face Fines All offshore rocks are refuges, rules for other areas
Minor Quake Off Oregon Coast Rattles Only Sensors, No Tsunami Alert Issued Magnitude 4.1 offshore from the Oregon coast Tuesday at 7:14 p.m., no tsunami alert
Where to Find Oregon Coast Rooms, Lodging for the Eclipse For those looking for places to stay, you may have some better luck here
Surprising History of N. Oregon Coast's Tillamook County: Shipwreck Lodging and Oceanside Early days of a bigger Oceanside; shipwreck now a BnB
Deep Inside Oregon Coast's Yachats State Recreational Area: Fun, Facts, Features Right behind downtown Yachats sits one of the Oregon coast's greatest treasures: Yachats State Recreational Area
Blues Benefit and Barbecue Gives Central Oregon Coast Icon a Boost Saturday, July 22 is the second annual Blues Benefit & Barbecue at the Lincoln City Cultural Center
Five Gloriously Hidden, Secret Spots of Depoe Bay, Oregon Coast Depoe Bay is crammed full of astounding sights and sites literally tucked away from the eyes of most
Great Outdoors and Great History Battles: Oregon Coast Summer Sizzles Clamming / crabbing clinics, stellar guided hikes, time traveling back to the Civil War and World War II
Big Parties This Week Celebrate Oregon Coast Beach Bill A full and heady roster of events is planned to celebrate yet another landmark moment in American history
Oregon Coast Holiday Weekend Fairly Sunny, Cool Temps There's no drizzle but partly sunny to mostly cloudy will be the norm
Oregon Coast Eclipse Traffic Could Be a 'Cosmic Traffic Jam' Officials are predicting some one million extra people will pour into Oregon for the total solar eclipse on August 21
N. Oregon Coast's Cottage and Garden Tour Tickets on Sale Soon Cannon Beach History Center & Museum will be opening the doors to over ten homes on the north Oregon coast
Central Oregon Coast's Seal Rock Has a Bear Feeding Problem Seal Rock has a bit of a bear problem. Bears that like to raid human food sources
Oregon Coast Complete Fourth of July for 2017 A lot is happening, just on the upper half of the coastline
Oregon Coast Under Heat Advisory; Inland Excessive Heat Watch Even the upper half of the Oregon coast is under the heat advisory, as temps could be close to 90
No Relief: Portland Near 100, Oregon Coast in 80s Inland Oregon heatwave near 100 while the coast gets into the 80s this weekend
Nature Walks, Talks at Oregon Coast Beach Bill Party in Cannon Beach A special beachwalk, along with speakers and a party on Thursday, July 6
Summer Solstice Tomorrow: What It Means for Oregon, the Coast For the Oregon coast, there is an added element of surprise
Oregon Coast History: Newport's Yaquina Bay Lighthouse and Trying Times It's a stately if not tiny tidbit of Oregon coast history, having only been in operation for three years
Yachats State Recreation Area - Yachats, Oregon Coast Virtual Tour Up against the bay, at the mouth of the Yachats River, lies the paved parking lot and beach access of the Yachats State Recreation Area
Oregon Coast Summer, Events, Attractions, Science and Tourism Latest Summer News Attractions - Events - Beaches - Stuff You Didn't Know. Discover Summer on the coast, including updated news and event
Cape Kiwanda, Oregon Coast: Complete Travel, Guide, Info Cape Kiwanda State Natural Area full guide. Scenery, history, attractions, hiking, viewpoints, dune, geology
Central Oregon Coast's Newport Has a Fourth with Extra Booms It's made even bigger by the unique sound dynamics of Yaquina Bay
Small Storm to Hit Oregon Coast, Portland Gusts along the beaches could be up to 55 mph, Portland in the 30s
Oregon Coast Lodging Renovation News and Eclipse Openings, Alerts There's a lot going in beach lodging, which includes new rooms popping up for the big eclipse
Cannon Beach Sandcastle Contest Lights Up Oregon Coast All Weekend Cannon Beach Sandcastle Contest returns on Saturday, June 17
Oregon Coast (Time) Travel Tips: Two Exceptional Wonders of Newport One a beach with discoveries millions of years old, while another involves two lighthouses
Oregon Coast Streaming Video Reviews: Netflix's 'Travelers' a Stunning Secret Many who dug the moody meanderings of Stranger Things will also find this engaging
Oregon Coast Whale Watching: 6 to 20 Sightings a Day Lots of reports of gray whales wandering the region, and social media is filled with quite a few videos
Oregon Coast Red Blob Mystery Not a Mystery At All, Turns Out Early this winter and even through spring, weird reddish blobs that appear to have tentacles were popping up all over
Four Unusual Oregon Coast Weather Phenomena: What They Don't Tell You Green flash, a double-headed sunset, beaches warmer in winter, summer in Feb
June Highlights of Oregon Coast: Music, Kites, Sandcastles, More It's filled with history tours, cool car shows, music, food and nature
Youth Surfing Event and Car, Motorcycle Show on Central Oregon Coast June 17 the 9th annual Otter Rock n Roll Youth Surf Competition and Beach Cleanup Challenge
Traffic Delays to Watch for This Summer Along Hwy 20 to Central Oregon Coast Work continues this summer on Highway 20 between Corvallis and the central Oregon coast
Newport Holds Detailed Exhibit on Oregon Coast Fisheries Starting June 1, the past, present and future of Oregon coast commercial fishing comes to life in Newport
Almost-Exploding Minke Whale Washes Up Near N. Oregon Coast Border Visitors to the Long Beach Peninsula got the rare chance to see a small Minke whale washing ashore
N. Oregon Coast's Pelican Wins Big Internationally, New Beer Coming Pelican Brewing Company recently grabbed ten prestigious awards, and it is about to release a new line of beer
Oregon Coast Now: Lowest Tides of Year, Milky Way Gone Lowest tides of the year, Saturn goes wild as the Milky Way disappears
First Annual Yachats Pride Fest Glitters Up the Central Oregon Coast The central Oregon coast town of Yachats will be erupting in joyous revelry with a serious side on June 3 and 4
Doggy Fest and Kite Fest to Greet N. Oregon Coast Visitors Pacific City hosts its Yappy Days doggy festival on June 17, while this weekend sees a massive kite festival in Rockaway Beach
Some Minor Traffic Delays to Watch for on N. Oregon Coast Work is being done in Tillamook, between Rockaway Beach and Bay City and at Manzanita
Drink a Beer – Save a Fish on N. Oregon Coast A portion of proceeds from every barrel of Pelican's Five Fin sold will be donated to the Salmon Superhighwy
Cannon Beach Program Expands Tours, Talks on N. Oregon Coast Among the fun possibilities are new monthly, ocean-focused events and tide pool tours
Oregon Coast in 70s This Weekend; Valley, Portland Close in on 90 A stellar weekend on the Oregon coast, with temps close to 90 by mid week in the valley.
Oregon Coast Science: What Are Those Shafts of Sunlight / Fingers of God? They are called crepuscular rays and they mostly happen around sunset or sunrise
Large Event at N. Oregon Coast's Oswald West Includes Hikes, Science, BBQ It all takes place on May 20 at Oswald West State Park near Manzanita
N. Oregon Coast History Talks: Tillamook Fire, Beach Bill in Seaside A special talk in Seaside this month, while the museum in Tillamook looks a fire that changed the town's history
Oregon Coast Officials Seek Input on Lincoln County Park Improvements State officials are asking for public input on how to better 26 parks and waysides on the central Oregon coast
Oregon Coast History: Debunking the Beach Bill Myth at Cannon Beach What if part of that visit never happened? Details are delightful
Famed Floating Movie Sets: Tall Ships Hit Three Oregon Coast Towns They'll be docking at three Oregon coast towns over the next month
Oregon Coast Beach Bill Party This Week Adds More Names; Son of Gov. McCall It happens in Cannon Beach Saturday, May 13 with a growing list of dignitaries
Five Nearly Aerial Viewpoints of N. Oregon Coast – and Their Secrets Sensational spots to catch an eyeful from above at Oceanside, Cannon Beach, Manzanita
Last of Glass Float Drops on Central Oregon Coast at End of Month Lincoln City's mysterious Float Fairies will hide an extra 100 glass floats on the beach
Complete List of Lodgings, Motels, Hotels and Vacation Rentals in Manzanita, Wheeler, Nehalem and Rockaway Beach - Nehalem Bay Lodging; Photos
Pacific City Talk / Hike Event Remembers Landmark Oregon Coast Moment Another landmark moment that led to the Beach Bill in the '60s will be commemorated on May 14
May on Oregon Coast: a Rush of Food, Fun and History Rides May comes roaring in like a lion this year with a bevy of events that mark the beginning of summer vacation
Living Oregon Coast History: Seaside Aquarium Celebrates 80 Years with Old Prices On May 25, one major stalwart of Oregon coast entertainment will celebrate 80 years
Parade, Carnival and Historic Boat Tour on Central Oregon Coast in May Take a boat ride through Oregon coast history in May, or indulge in three days of dazzling hometown fun
Oregon Coast Mountain Bike Race Gets Gnarly, Dirty but Scenic, May 7 May 7 sees the Annual Coast Hills Classic Mountain Bike Race in Newport's South Beach area
Oregon Coast Beach Bill Parties Kick Off in Cannon Beach, May 13 Cannon Beach will be the first town to kick off this year's celebration of the Oregon Beach Bill 50th anniversary
Rainspout Music Fest Rocks Yachats Area of Oregon Coast This Weekend The tiny town of Yachats hosts this grand affair on April 28 – 30
N. Oregon Coast Events: Tillamook History Book, Local Seafood Issues What's going on the local seafood industry on the Oregon coast and around Oregon?
UPDATE: Birding and Blues Fest Starts Today in Pacific City, Oregon Coast The combo of music and nature runs all weekend from today through Sunday.
Swarm of Five Small Quakes Off Oregon Coast Last Week A string of five small earthquakes rattled off the Oregon coast this last week, with four on Saturday alone
Asteroid Swings Close Tonight, Possibly Seen Around Oregon, the Coast It will pass close by Earth tonight and be visible with small telescopes
The Giant Misconception About Oregon Coast Sea Foam: Actually Awesome One puzzling reaction is that many think sea foam is bad, but it's a very good thing
March for Science on Central Oregon Coast, April 22 Newport organizers will create their own version, called the the People's March for Science
State Seeks Input on Which Oregon Coast Beaches to Monitor What Oregon coast beaches do you think need to be monitored for health hazards?
History, Music and N. Oregon Coast Culture Subjects of Intriguing Events A famed guitarist and the north Oregon coast's past as a rock 'n' roll destination
Some New Campsites Opened for Eclipse Around Oregon, the Coast Officials will open up about 1,000 campsites along the route of the eclipse that's coming this August
UPDATE: Oregon Coast's Beloved, Historical Pixieland Returns to Life in Summer Iconic Pixieland Amusement Park and Pixie Kitchen Restaurant are reborn as Pixiefest in June
A Proliferation of Spectacularly Puzzling Stuff Washing up on Oregon Coast A lot of stuff keeps happening on these beaches that used to be rare, but it suddenly isn't these days
Central Oregon Coast Nature Events, Easter Egg Hunt Coming Up Get ready for a nice run of nature-oriented events on the central Oregon coast that will widen your eyes
Storm Warnings Now in Effect for Oregon Coast - High Surf on Friday Meteorologists are now predicting a more intense storm coming onto the Oregon coast Friday
Oregon Coast's Newport Features Hatfield Science Day Saturday April 8 is the date of this central Oregon coast attraction's annual open house
Large, Stormy Seas on Oregon Coast This Week, Heavy Winds Friday It's going to be blustery and full of big breakers along the Oregon coast
Bridal Extravaganza on Central Oregon Coast This Weekend a Massive Affair On Saturday, April 8, you'll find a wide array of reasons to get married on the central Oregon coast
Manzanita, Oregon Coast: Events, Workshops, Beach Cleanup, Wheelchairs A lot of points of interest are emerging from the north Oregon coast town of Manzanita lately
Sneaker Wave Warning Exended for Oregon Coast Beyond Weekend - But More Sun NWS in Portland has issued a warning for increased dangers of sneaker waves
Changes Looming in How You Enjoy Oregon Coast, Video This latter half of spring will be quite out of the ordinary, and yet few know about it
State Begins Hazing of Waterbird on Oregon Coast to Protect Juvenile Salmon Research indicates cormorants can consume significant numbers of juvenile salmon during this time period.
April Oregon Coast Highlights: Science, Music Fests, Star Trek/Seinfeld Actress There's even an appearance by a famed actress who worked on Seinfeld and two Star Trek series.
Purple Velella Velella Start Their Gooey Return to Oregon Coast They started popping up in small numbers and even tinier sizes already back in February
Truly Wacky Time for All Ages: Two Weeks of Magic on Central Oregon Coast The 2017 Festival of Illusions in Lincoln City goes through Apr 6
Tips for the Total Eclipse on Oregon Coast: Lodging, Viewpoints Where to find rooms, viewing spots and dealing with traffic
Oregon Coast Spring Break Conditions: Nary a Dry Day The coast and inland valleys will not provide much sun and not much else but rain
The Kooky and the Cool on Oregon Coast Right Now: Pryosomes, Ghost Forests Orcas, gray whales, freaky tube-like creatures and ancient stumps
Spring Break Kicks Off with Whale Week, Astronomy Parties Around Oregon, the Coast On the first Saturday of spring break, you can catch wonders from the deep and in the universe above
N. Oregon Coast History with a 10K Run and a Hollywood Twist A special 10k run this weekend and a talk on movies filmed here
Newport, Oregon Coast: Whales, Spring Break Fun Collide in Big Way Newport is host to more whale watch vantage points than any other area, and there are bundles of family-friendly attractions
Some Oregon Coast Beaches Under Restrictions to Protect Threatened Plover March 15 through September 15 is when a handful of Oregon coast beaches come under certain restrictions
Ghosts on the Coast? Seaside, Oregon's Paranormal Fest March 31 Curiosity seekers and wannabe Ghostbusters are encouraged to manifest in Seaside
Spring Equinox Monday Has Trippy Astronomy for Oregon, the Coast Spring will swoop down into Oregon and the coast on Monday, March 20
Hiking Event at Central Oregon Coast's Cape Perpetua; Forest Road Closure March 18 is the date for a special event of hiking and history
Oregon Coast Outdoors: Tidal Tours of Cannon Beach, Lincoln City River Cleanup Tours start March 23; river cleanup on April 8
Big Honors for Oregon Coast Tourism Group and a Beer Award Two high-profile organizations just snagged a beer award a tourism honor
Oregon Coast Spring Break Highlights: Many Levels of Fun Bundles of beautiful beaches and places filled with aspects not always in plain sight
Oregon Coast Spring, Events, Attractions, Science and Tourism News Oregon Coast Spring: Attractions - Events - Beaches - Stuff You Didn't Know
Get Ready for Starfish and More at Central Oregon Coast Tide Pool Clinics A pair of local beach experts will be leading Lincoln City's Tide Pool Clinics
Looking for a specific story or Oregon coast subject? Search Here
Lincoln City Oregon Coast Lodging Updates Places to stay in Lincoln City, updates on hotels, attractions, vacation rentals
Smelly 'Globster' of a Dead Whale Will Be Left to Oregon Coast Wildlife A 36-foot sperm whale in a particularly nasty state of decay has hit one north Oregon coast beach this week
Crazy Weather: High Winds on Oregon Coast, Snow in Coast Range, Big Seas Snow in the passes Tuesday morning, a high wind watch for coastal towns and a storm warning offshore
Vibrant Oregon Coast St. Patrick's Celebration is Dinner, Music and Dance The group Pipedance returns to Lincoln City on March 16 and 17
Light Snow for Oregon Coast Range, Maybe on Beaches Over Weekend Even though it's now March, Oregon has not seen the last of snow. Luckily, it's only a small amount
N. Oregon Coast's Cannon Beach Expands Daily Beach Program Cannon Beach now features the daily presence of the Haystack Awareness Program
Oregon Coast Science Event This Week Releases Full, All-Star Roster Sharks, squid, sea turtles, whales, estuaries and much more.
Weird New Creature Find on Oregon Coast, Along with Other Surprises; Video Interesting creatures are washing up along with oddities surfacing from beneath the sands
Oregon Coast's Lincoln City Releases Striking Promo Video The video roams over iconic Lincoln City outdoor attractions
40 Yrs Ago Oregon Coast Scientists Helped Discover Startling New Lifeforms It affected everything from space science to the origin of life on Earth
Rare, Ghostly Shipwreck Emerges Again on Oregon Coast It's appeared here only three times since the '70s
More Snow on Oregon Coast Than Inland Expected Today It's a bizarro world forecast today, but it's only a dusting
Oregon Coast Scientists Warn Warming Ocean Temps May Create Chaos 20 of the world's leading oceanographic researchers today released new evidence
Oregon Coast Spring Beach Cleanup Coming April 1 This year's event coincides with the 50th Anniversary of the Oregon Beach Bill
N. Oregon Coast's Manzanita Boasts Film Fest, Estuary Cleanup, Science Talk A small film festival, a talk on estuaries, a cleanup of estuaries along Nehalem Bay
Sharing the Coast Conference Digs Deep Into Oregon Beaches, Citizen Science Dozens of fascinating events and activities that help you dig a little deeper into your beach experience
Central Oregon Coast Jazz Show a Flurry of Fine Bebop Seattle-based Jacob Zimmerman Trio comes to the central Oregon coast on February 24
High Wind Warning on Oregon Coast, Large Seas Gusts up to 80 mph possible, and combined seas will be rising to 23 feet
Rescue of Rare Turtle on N. Oregon Coast Has Unhappy Ending A rare loggerhead turtle found itself at a remote part of Cannon Beach
Oregon Coast Virtual Tour, Cannon Beach: Hug Point Geologic Oddities, Layers, Walking Tour Take an incredibly detailed walking tour of Hug Point. It's like being there
Beachy Romance: Great Oregon Coast Makeout Spots perfect for making out, cajoling a new love interest or simply making googly eyes at other
N. Oregon Coast Cash Mob and History Event Two unique events are coming up on the north Oregon coast in the latter half of February
Oregon Coast Under High Wind Warning, Flood Watch Large swells along the ocean will translate to big waves battering the shores
Newport's Seafood Wine Fest Brings Thousands to Central Oregon Coast The largest festival of the winter for all the beach towns, February 23 through 26
Snow, Flood and Wind Warnings Around Oregon Coast Range, Beaches, Portland A variety of warnings and watches for the Oregon coast, the coast range and Portland / valley areas.
February Highlights of Oregon Coast: More Than Just Romantic Events A look at February event highlights along the Oregon coast
Another Small Bout of Ice, Snow for Portland, Oregon Coast Range Winter weather advisories for Portland and Oregon coast range
Oregon Coast Tideline Creatures Get 'Frozen in Time' in Unusual Way Something new that at least one expert hasn't heard of before happened on the north Oregon coast
Ghost Forests and Agate Beds Abound on Oregon Coast popping up like daisies in areas around Cannon Beach, Newport, Seal Rock and more
Oregon Coast Antique Week Boasts Treasures and 100s of Glass Floats February 11 through 20 is Lincoln City Antique Week
N. Oregon Coast Gets Delicious with Cannon Beach Wine, Culinary Fest
Cannon Beach Wine, Culinary Fest Fires Up N. Oregon Coast in March Northwest wines and the much-lauded cuisine of the region will be on full display in March
NASA Scientist Talks in Newport About Total Solar Eclipse on Oregon Coast Deep space meets the Oregon coast on Thursday, February 9
Oregon Coast King Tides Party Shows Off Photos, Data The public is invited to a party to celebrate the success of this winter's project in Newport
Oregon Coast Storm Causes Damage, Injuries with 'Rare' Force Some of the largest wave action along the Oregon coast in years took its toll over the weekend
UPDATE: Huge Waves Injure Woman on Oregon Coast Balcony, Other Damage A woman was injured by a wave that hit her hotel balcony, and mammoth breakers destroyed a handful of condos
Spectacular Stormy Seas This Weekend on Oregon Coast; Surf Advisory This, in turn, will bring some great finds along the beaches later
N. Oregon Coast Shipwrecks and Rivers Subjects of Nature Events The history of shipwrecks on the north Oregon coast, a look at Clatsop forestland and how salmon are doing
More Ice, Floods, High Winds for Oregon, Coast Range, Portland, Beaches The great thaw delayed once again for the inland valley and the Oregon coast range
UPDATED: More Issues for Oregon, Valley, Coast Range; Big Waves The good news for northwest Oregon and the coast range: the ice will begin really melting on Monday night
String of Stunning Animal Sightings, Salp Finds on Oregon Coast A new kind of salp has been spotted, an old face has returned and sea lions are amazing everyone
Central Oregon Coast Birding Fun and Crab Krack Dinner Extravaganza Three adventure-filled events take place in the Newport area over the next month
Last of Oregon Coast King Tides Tomorrow, Your Help Needed The final round of this year's king tides occur tomorrow through Thursday
New Oregon Coast Gray Whale License Plates Need Commitments They are working to get a new Oregon Gray Whale license plate up and running throughout the state
Heavy Ice / Snow for Oregon Coast Range, Valley, Even Beaches Winter storm warnings are up for all of Oregon over the weekend, cautioning of snow and then freezing rain
A Multitude of Finds, Unusual Features at N. Oregon Coast's Hug Point You would literally have to spend a year or more to see it all. Here's why
Central Oregon Coast Kite Festival Needs 'X-tra' Help with Theme kite enthusiasts are encouraged to submit their suggestions
Inland Oregon Frozen, Coast Slightly Warmer w. Some Snow Oregon coast may be the one to actually see snow this week
Top Oregon Coast News of 2016: Mysterious Finds, Vandalism, Storms Topping the headlines this year along the Oregon coast were the stories about a despicable act of vandalism and a tornado, but other nature news also stood out.
Five Startling, Sometimes Scary, Geologic Changes of the N. Oregon Coast Imagine lava flows sometimes 20 feet high searing their way across Oregon
Wild Oregon Coast Week: Whales, Wowing Waves, NY Eve, Polar Plunges Some massive waves, good sun breaks, a lot of whales and bundles of fun for New Year's Eve
Oregon Coast Science: New Whale Tech, Wave Energy Test Facility A massive wave energy test facility will be built off the central Oregon coast
UPDATED: Some Sun, Big Waves for Oregon Coast - Warnings After 2 Deaths Stormy waves will interfere with whale watching; two visitors died last week
Oregon Coast Whale Watch Week Starts December 27 Once again it will be Winter Whale Watch Week just after the Christmas holiday
Eight Odd Things to Watch for on Oregon Coast Now That Winter's Here wild and random blobs, shapes, rarities, critters and the slightly gooey
Oregon Coast History Museums: A Free Day, Lewis 'n Clark Event Lewis & Clark come to life again on N. Oregon coast at end of December; new holiday tradition begins on central Oregon coast
Winter Solstice and How Oregon Coast Sunsets are an Illusion There's a lot about the winter solstice that people don't know, and even more about the reality of sunsets that is actually quite shocking
Oregon Coast Scientists Discover New Whale Sound in Faraway Mariana Trench Researchers from the Hatfield Marine Science Center out of Newport and Oregon State University in Corvallis came across a complex sound
More Snow, Freeze for Oregon Coast, Passes and Portland; Big Waves Coming Seriously freezing weather for Willamette Valley, Portland, coast range and Oregon coast
N. Oregon Coast Baby Whale Moves in Mysterious Ways - Vanishing Then Reappears A deceased gray whale calf came ashore Tuesday at Gearhart
Oregon Coast, Portland, Inland May See Some of Meteor Shower Peak Peak of the Geminid meteor showers happens tonight and Wednesday, plus there's a special full moon tonight
Updated: Portland, Coast Range, Even Oregon Coast to Get Snow Portland and probably the northern section of the Oregon coast range looks like it will get a significant snow storm
What's Washing Up on Oregon Coast? How Beaches are Changing Sand levels are sinking and funky stuff is piling up on the beaches
History, Holidays and a Party on Central and North Oregon Coast One in Lincoln City really takes away with a touch of meditation, while the other at Cannon Beach takes you into the past
Top Ten Reasons to Hit the Oregon Coast This Weekend Big waves, lots of holiday events, and some interesting creatures to see both on shore and ocean
Inland Oregon, Coast Range and Beaches to Get Freezing Rain, Snow Icy roads expected Wednesday along the I-5 corridor, in the coast range and even the Oregon coast, and freezing rain and snow coming to even the coastline on Thursday
Agate, Fossil Finding Clinics on Central Oregon Coast Led by Famed Expert Laura Joki will be heading up Lincoln City's brand new Beachcombing Clinics this winter
Oregon Coast Range to Get Icy, Dicey for Shorter Time Snow advisory until noon, snow levels at 500 and even beaches may get dusting
Latest Oregon Coast Brews News: Pelican Wins in Germany, New Beer Two of the Oregon coast's most prominent microbrew hotspots are making their mark again
Oregon Coast Range Highways to Get Snow; Huge Waves Continue Snow will start hitting the higher elevations around Sunday night, lasting for a few days
Rare, Bizarre Glowing Creatures Strand on Oregon Coast Beaches It's called a pyrosome, and the ones found here are less than a foot, and are actually massive colonies of cloned creatures
Experts Warn: Do Not Pick Up Stranded Turtles on Oregon Coast Like baby seals or seals that are molting, sea turtles are also to be left alone
Five Freaky Features of Oregon Coast Winter You Didn't Know There's much more going on here than meets the eye
20-ft Surf on Oregon Coast Prompts Advisory Big, spectacular but dangerous: that's what's in store for the Oregon coast Monday and Tuesday
N. Oregon Coast's Tillamook County Glows with Holiday Happenings Tillamook County also hosts a wide array of holiday events and vibes
Central Oregon Coast Holiday Events Highlight History, Ocean Protection Two particularly cheerful and relevant holiday parties are coming up in Newport
Holiday Storm: Wind Warning, Big Waves, Flood Watch for Oregon Coast Over the holiday weekend: a high wind warning, a flood watch and some mighty waves
Wet, Windy Thanksgiving for Oregon Coast; Snow in Cascades Just some good ol' fashioned storms for the beaches and big waves
N. Oregon Coast History, Holidays: Cannon Beach, Lewis 'n Clark, Pearl Harbor There are plenty of holiday and historical happenings in Seaside and Cannon Beach
Oregon Coast State Parks: Holiday Fees Waived, Trail Work All state parks will waive any day use fees, including the Oregon coast
100 Glass Floats Dropped on Oregon Coast Town for Thanksgiving Lincoln City will have a special drop, Nov 24 to 27
Oregon Coast Total Eclipse: State Parks Taking Reservations Starting Thursday, OPRD will begin taking campground reservations for the spectacular total solar eclipse
A New Way to Snag Coveted Glass Floats on the Oregon Coast Each week sees someone who has visited the town winning an extraordinary fine art glass float
Lincoln City's Holiday Fest Kick-Off a Central Oregon Coast Favorite One central Oregon coast town really starts to light up for the holidays on November 25 and 26
High Wind Warning for Oregon Coast; King Tides After Weekend A wind warning is now in effect for the entire upper half of the Oregon coast, in effect until 8 a.m
Frenetic Yet Family-Friendly Oregon Coast: Paradox of Pacific City This tiny town at the southern tip of the Three Capes Loop
Two Holiday Highlights Begin in North Oregon Coast's Cheery Seaside One of the loveliest lit up towns on the Oregon coast for the holidays is Seaside
The Freaky and Funny Lumpsucker of the Oregon Coast With huge, bulbous eyes and an even more balloon-like body, they are comical and odd at the same time
Cash Mob on Oregon Coast This Weekend Helps Manzanita Tornado Relief it's a Cash Mob that you'll find shopping these charming stores on November 12
Big New Additions Coming to Two Oregon Coast Towns A new spa in Pacific City and a new visitors center at the Tillamook Cheese Factory
Meteor Showers, Planets, King Tides and Rare Supermoon for Oregon, Coast Meteor shower right now, some fun planet gazing and an especially bright and close Supermoon
Small Earthquake Shakes N. Oregon Coast; Rattles Nerves but No Damage It rattled homes, businesses and some nerves, but did not cause any damage
Subtle Surprises and Big Delights of Oceanside, N. Oregon Coast One of the Oregon coast's biggest wonders wrapped in a tiny package
Big Waves Made Bigger by High Tides on Oregon Coast This Week Big waves and big tides are coming, and then some of the highest tides of the year
N. Oregon Coast Oyster Tour Provides Rare Inside Glimpse - and Samples One event in Tillamook County is your ticket to seafood nirvana
More Than One Wildlife Lecture Series Begins on N. Oregon Coast A whole series of fascinating wildlife lectures in both Cannon Beach and nearby Manzanita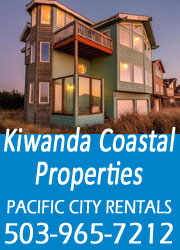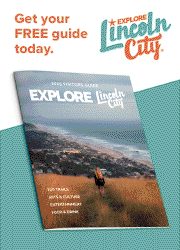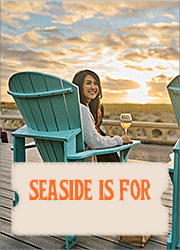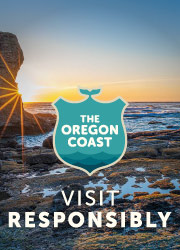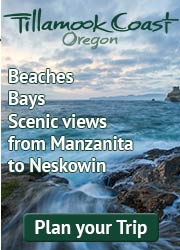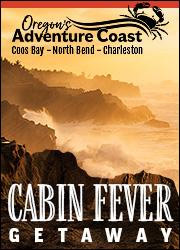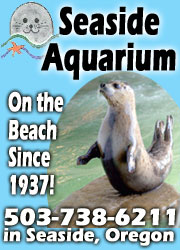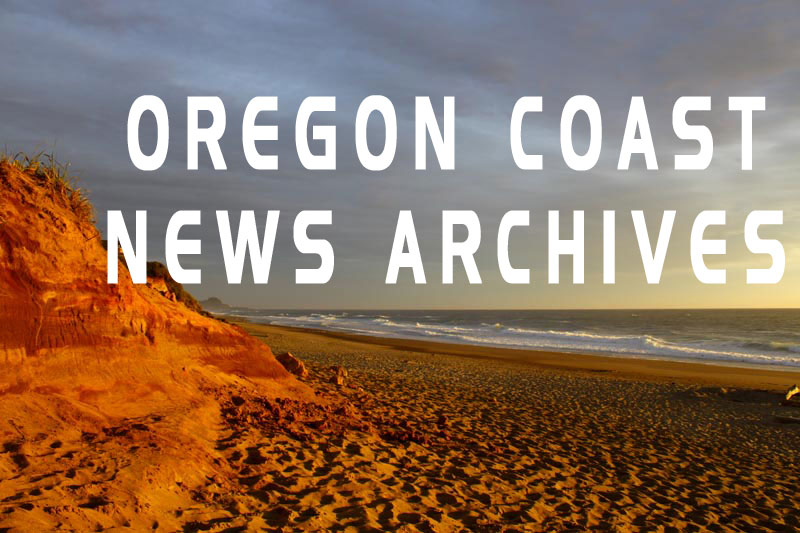 Search over 7,5000 Pages for Oregon coast subjects, articles or lodging...
Back to Oregon Coast
Contact Advertise on BeachConnection.net
All Content, unless otherwise attributed, copyright BeachConnection.net Unauthorized use or publication is not permitted