Is Newport's Yaquina Head an Old Oregon Coast Volcano? (Video)
Published 07/13/2018 at 05:32 AM PDT
By Oregon Coast Beach Connection Staff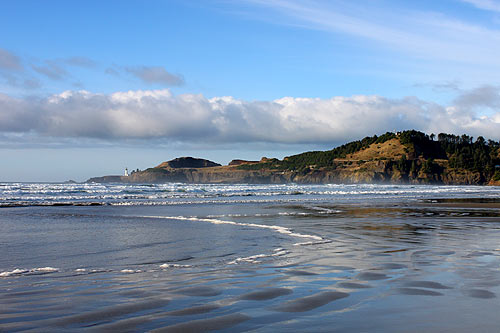 (Newport, Oregon) – Truth is often stranger than fiction, especially in the realms of science. And when it comes to science, things can change rapidly.
Such is the case with geologic discoveries on the Oregon coast. Newport's Yaquina Head is a prime example. Aptly, the full name of the headland is Yaquina Head Outstanding Natural Area, operated now by the Bureau of Land Management (BLM) as a wondrous attraction.
This famed Oregon coast hotspot was literally just that back then: a searing mass of lava. Its origins are actually some 300 miles away, say geologists. Yet there was a brief time when local scientists thought it was once a volcano in these prehistoric waters. This is back when the coastline was actually some 40 miles to the east.
It wasn't a volcano.
CORRECTION NOTE / UPDATE TO VIDEO: there is no longer any geologist that believes the headland could've been an intrusive.
Between 20 and 15 million years ago or so, everything in what would become Oregon was layer upon layer of fields of lava that had chugged along until they reached the ocean, and then they kept going. A huge soft spot in the Earth's crust near Idaho was erupting like crazy over millions of years, pouring out lava many times.
According to Oregon geologists like Seaside's Tom Horning or Newport's Alan Niem, it's the same soft spot that now powers Yellowstone National Park.
Niem, a former professor of geology at Oregon State University, is a bit of a giant in his field and helped contribute some new discoveries about Yaquina Head. Horning was one of his students back then.
Decades ago, there were some aspects of places like Cape Foulweather and Yaquina Head that gave geologists the impression these features could've been ancient underwater volcanoes that erupted on the spot.
What really happened, it turned out, was all that lava came out to what was then an underwater area, and filled up undersea canyons. These are called the Columbia Basalts, from the fact they rampaged west through a proto Columbia Gorge millions of years ago. The Columbia Basalts then made many right turns southward to fill up large open areas. With perhaps hundreds or thousands of these eruptions over millions of years, they built up quite a ways, creating most of the headlands you see along the Oregon coast, like Seaside's Tillamook Head.
"Whether it is Yaquina Head or Cape Meares or several other headlands, they are all lava deltas," Horning said.
Here comes the tricky part: eventually all the softer rock around those basalts (cooled lava) eroded away. This, plus movement of tectonic plates, uplifting and sinking back down – then up again – left Yaquina Head.
"Yaquina Head is like a finger that sticks out into the sea," Niem said. "The soft rocks have been removed. It was once a valley fill or a partial submarine canyon fill – then you erode away the sediment and now you see the hard rock."
It's called "inverted topography," Niem said.
Horning called the geologic discoveries of the last 50 years "a wild ride," and it certainly gets wilder the more you know about this region.
In the very beginnings of Oregon coast geology, the rock star in this field was Parke Snavely. He pioneered much of what we now know about the region in the '60s and '70s. It was Snavely who originally established that Yaquina Head was a local volcano dating back millions of years. However, it turned out he was wrong, Horning said.
"Parke Snavely was instrumental in mapping the Oregon Coast and Coast Range," Horning said. "He was wrong in his early interpretation of local volcanoes comprising the coastal headlands. He called them the Coastal Basalts and gave them the names of Depoe Bay and Cape Foulweather basalts where they were first described in detail."
By the late '70s and early '80s, it was names like Ray Wells and Marv Beesom that were starting to make major dents in the idea Yaquina Head and other local features were volcanoes. Niem and some of his OSU students also had some major contributions. Though Niem is a bit reluctant to give himself much credit, Horning insists his former teacher had plenty to do with the turn of geologic science in the region.
Snavely and others were sure there were two different lava types: one was definitely the Columbia River Basalts in some areas, but other spots appeared to have a different origin.
So what went wrong initially?

"The trouble was that uplift and erosion of the Coast Range since the eruptions made it difficult to connect the two lava types," Horning said.
Then, according to Niem, more intensive testing revealed something new about Yaquina Head and Cape Foulweather: new but familiar.
"They had a geochemical, paleomagnitic signature that matched the Columbia Basalts," Niem said.
All this reveals some interesting history of Oregon coast geology itself.
"We should also give credit to the people who were studying the Columbia River Basalt lava field as a place for the storage of nuclear waste," Horning said. "This generated the funding to carry out detailed mapping, laboratory analyses, remnant geomagnetic modeling, and other features that allowed the Coastal Basalts to be declared equivalent to the Columbia River Basalts. Particularly important in that work was Peter Hooper of Washington State University and his colleagues. It has been quite a wild ride for a lot of people, including Parke Snavely. True giants in the field." Newport Hotels in this area - Where to eat - Maps and Virtual Tours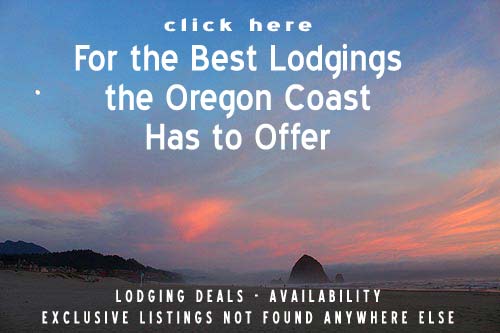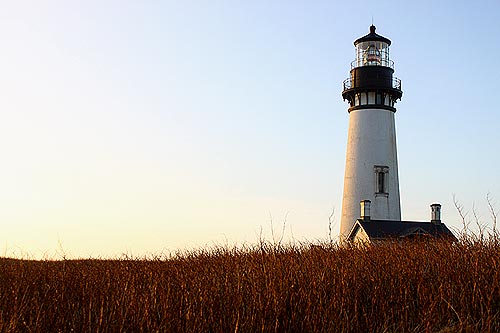 More About Oregon Coast hotels, lodging.....
More About Oregon Coast Restaurants, Dining.....
LATEST Related Oregon Coast Articles
Back to Oregon Coast
Contact Advertise on BeachConnection.net
All Content, unless otherwise attributed, copyright BeachConnection.net Unauthorized use or publication is not permitted