Manzanita Hotels, Lodging - Massive List, N. Oregon Coast
Updated Weekly

(Manzanita, Oregon) – Ever wanted to find the perfect place to stay in Manzanita? This part of the north Oregon coast offers a whole lot you probably didn't know about in the way of hotels, motels and vacation rentals. Many options are pet friendly, lots of hotels and motels come with kitchens, there's at least one stunning surprise of a BnB in there, and you'll find a huge, dizzying array of rental homes. See Manzanita specials and deals here. Keep an eye on this page: more Manzanita hotel listings are added periodically, including exclusive accomodations not found anywhere else.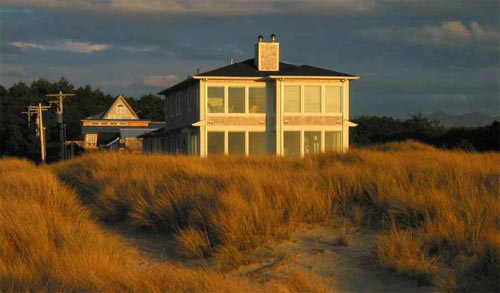 Beach Break Vacation Rentals, LLC has their office in Nehalem but holds sway over a huge swath of the Oregon coast with homes all around Manzanita, Neahkahnie Mountain, Rockaway Beach and all the way down to Cape Meares and as far as near Cannon Beach. The list is extremely varied, as are the amenities: large homes to small, romantic cottages; oceanfront townhomes to unique charmers. Features you may find include laundry facilities, stereos, fireplaces, a gourmet kitchen with gas range, large decks, back decks, wet bars, barbecues, garages, indoor or outdoor hot tubs, Jacuzzis, crab cookers. Some have fire pits and there are even some with a sauna or boat moorage. Office in Nehalem, on 101. 503-368-3865. 877-655-0623. Website.
Fun fact: some homes on the lake in Rockaway Beach and even a houseboat or two.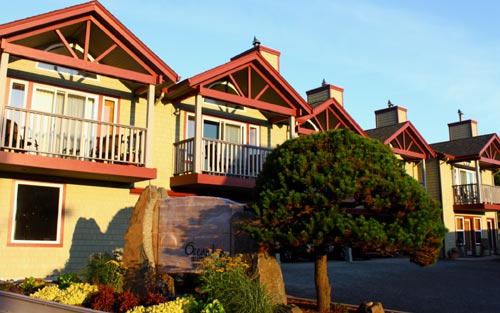 Manzanita's Ocean Inn is one of the few hotels right on the ocean, where numerous sublimely-appointed units have a condo feel, many with kitchens or kitchenettes. Depending on the unit, you may get decks facing the ocean, a wood stove, a Jacuzzi bath and more. Pristine wood graces each room, some with knotty pine and others just as a pleasant finishing touch. Comfort Sleeper couches by American Leather, and 32-inch flat screen TV's are part of the deal. All have one kind of ocean view or another. Gourmet goodies in the lobby and strong wi-fi throughout. One wheelchair-friendly upstairs unit as well. Amenities: cable TV, pet friendly, bio-friendly, microwaves, guest laundry. 2 Laneda Ave. Manzanita, Oregon. 503-368-7701. 866-368-7701. www.oceaninnatmanzanita.com.
A curious fun fact about Ocean Inn: They have an awesome webcam should you want to check out the Oregon coast while at home.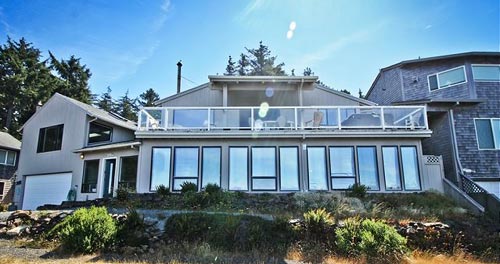 Sunset Vacation Rentals has scores of homes around the Nehalem Bay area, including Manzanita, the Neah-Kah-Nie development area, Rockaway Beach, Nedonna Beach and the secretive Falcon Cove by Short Sands. Plenty of pet friendly options and homes host anywhere from two to 20 folks. Small bungalows for an intimate getaway to larger homes with cathedral ceilings; or beach funk to cutting edge design. Fun finds: guest cottages with some, a babbling brook with another, log cabin homes, cedar exterior, other surprises. General amenities: some pet friendly, TV's, cable, decks, kitchens, woodstoves, wet bars, game rooms, fireplaces. 186 Laneda Ave., Manzanita, Oregon. 503-368-7969. 800-883-7784. www.ssvr.com.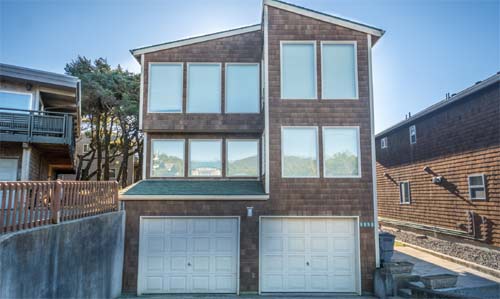 Oregon Beach Vacations oversees dozens of homes in the area around Manzanita, including the Three Capes area, Tillamook Bay, Nehalem Bay, Rockaway Beach up to Cannon Beach. Massive homes to stunning, smaller charmers, many pet friendly and including hot amenities like full kitchens, garages, oceanfront homes, and more. 1-800-723-2383. Website.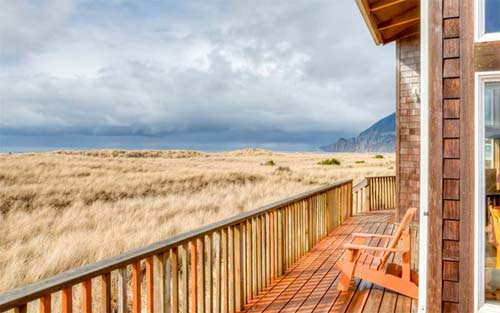 Waters Edge Vacation Rental. A massive modern house with an open design, you are set a ways back from the beach with a colorful field of beach grass between you and the seashore. A wrap-around deck and a rock fireplace are paired with graceful, elegant finds such as wrought-iron chandeliers and a cathedral ceiling. This stunner sleeps ten and features a loft-like upstairs with a desk, three bedrooms, and a remodeled kitchen. Walking distance to the golf course - and it comes with a BBQ grill, wi-fi, satellite TV, and a gargantuan ocean view. Office in Manzanita: 503-368-7969. 800-883-7784. Website – book direct.
Hotels Near Manzanita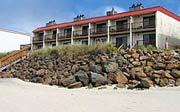 Tradewinds Motel, Rockaway Beach. Upscale surroundings at reasonable price. Ocean views, close proximity to golfing, fishing tours, quick access to seven miles of pristine beaches, and accommodations that fit romantic getaways for two, families or larger groups: they have it all covered. Some rooms are pet friendly. Recently remodeled: immaculate, TV's, VCR's and in-room phones with data ports. Oceanfront rooms all have a queen bed, a double hide-a-bed, kitchen, cozy firelog fireplace and a private deck. Some kitchens. Elaborate oceanfront Jacuzzi suite that has two bedrooms. Bigger accommodations for family reunions or large gatherings such as weddings, some rooms can connect to create two-room and three-room suites. 523 N. Pacific St., Rockaway Beach. (503) 355-2112 - 1-800-824-0938. www.tradewinds-motel.com - Book Your Stay Now / Availability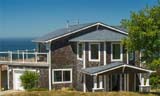 Lighthouse Vacation Rental, Rockaway Beach. You may not know this, but Rockaway Beach may have its own little lighthouse. The Lighthouse is another stunner on this part of the north Oregon coast. Capable of hosting up to ten, this rental home features a barbecue, telescope, binoculars and more – all inside a beautiful exterior with angles that resemble a beaconed sentinel at times. It's even pet friendly, which allows for the extended family, whatever the species. Amenities: fireplace, outdoor furniture, outdoor grill, DVD movies, cable TV. Rockaway Beach, Oregon. 1-800-723-2383. The Lighthouse website here - Book direct / availability.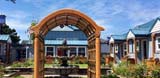 Blue Gull Inn - 15 minutes from Manzanita. The "un-motel" experience, hacienda-themed wonder. Complete with a Spanish-style fountain. Some of these come with a Jacuzzi tub, jetted tub or fireplace. Amenities: DVD players, free wi-fi, flat screen TV's, DVD library, onsite coin-operated laundry and beach toys. Spa cottage with full kitchen or a smaller guest room w' a kitchen. There's a barbecue onsite as well. Romance and birthday packages available. (10 miles from Manzanita). 632 S Hemlock Street. Cannon Beach, Oregon. 800-559-0893. Blue Gull Inn website.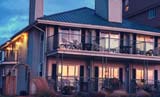 Inn at the Prom, 20 mins from Manzanita. Right on the Prom and one of the few truly oceanfront lodgings in Seaside, this historic beauty has a regal feel surrounding it. Part beach cottage and part upscale hotel (but without the high price), All rooms w/ jetted tub for two, fireplace, kitchens, presidential style pillow-top beds, flatscreen TVs, and free wi-fi. Free DVD collection, beach toys and beach chairs for frolicking in the sand. Rooms sleep two to six. You'll find a barbecue outside as well. Some rooms have a private patio. Large suites for bigger families. 341 S Prom. Seaside, Oregon. 800-507-2714. Inn at the Prom Website Here.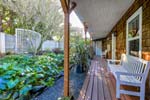 The Inn at Arch Cape, five miles north of Manzanita. Truly get away from it all in tiny, laidback Arch Cape. Historic gem, 100 years old. Updated rooms w/ flat panel TV, WiFi, fireplace made of beach rock (firewood provided), full kitchen, terrycloth robes, Esa spa toiletries, and a rain-head shower and pebble floor. Some units are pet friendly, while others completely pet-free. Community deck w/chairs, a picnic table and an outdoor grill. 31950 W. Ocean Lane. Arch Cape, Oregon. (less than 10 min drive from Manzanita) (503) 436-2082. Website here.- Book now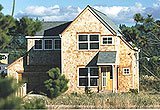 Open Nest Vacation Rentals. Dozens of vacation homes, all fully furnished and close to the beach. Pets. Each home w/ gas or wood fireplace, bikes. Sleeps four to 16 people. Quick access to beaches. 1-877-549-2632 or 503-965-5776. Pacific City (40 mins from Rockaway). You can book online at - www.shorepinerentals.com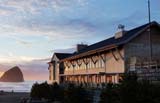 Headlands Lodge, Spa and Rentals. Upscale beachfront hotel rooms and rentals. 2, 3-bdrm units. Kitchens, private balconies all facing the ocean. Luxury amenities include cast iron soaking tub, high-end electronics. Meeting facilities. Pets pampered (in many rooms). High-end spa and restaurant access. Pacific City (40 mins from Rockaway). 503-483-3000. www.kiwandacottages.com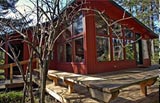 Idyllic Beach Houses. Two lovely pet friendly vacation rental homes, close to beach. Hardwood interiors, skylights, vaulted ceilings. Kids' bunkhouse, balcony. Wood stove, BBQ. Tierra Del Mar, Oregon (5 miles north of Pacific City - 30 mins to Rockaway Beach). 503-662-5420. Details at www.IdyllicBeachHouse.com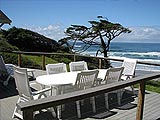 Cannon Beach Vacation Rentals. Dozens vacation homes in Cannon Beach or Arch Cape. Massive, grand homes with historic character to brand new; even condos near beach. All oceanfront or very close. Sleep as many as 12. Pets. Cannon Beach (30-min drive to Rockaway Beach, Oregon - 20 min-drive from Manzanita). 503-436-0940. 866-436-0940. www.visitcb.com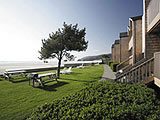 Schooner's Cove Inn. All oceanfront rooms and suites w/ remodeled kitchens and bathrooms. Your own deck, plus beachfront lawn w/ picnic tables and barbecues. Oceanfront spa, gas fireplaces, laundry. Handicapped access. Some w/ separate bedrooms. Cannon Beach, Oregon. 20 mins from Manzanita, Oregon.(800) 843-0128. www.schoonerscove.com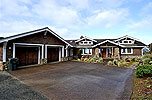 Beachcomber Vacation Homes, Cannon Beach. Numerous vacation rentals in the Cannon Beach area, including Falcon Cove and Arch Cape. All homes have full kitchens, some oceanfront and/or pet friendly. Some sleep as many as eight. Cannon Beach (12 miles from Manzanita, Oregon). 855-219-4758. 503-436-4500. Website.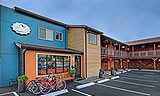 Coast River Inn at Seaside Overlooking tranquil Necanicum River, short walk to beach. Some kitchenettes, sofa sleepers, patios. Some have a Jacuzzi. Some have river view. Chairs for outdoor lounging. Seaside (25-min drive from Manzanita, Oregon). (503) 738-8474. Website here.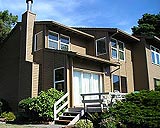 Beach House Vacation Rentals, Inc. Over 65 homes between Seaside and Warrenton; some pet friendly. Many beachfront, or close. Including modern condo overlooking Gearhart's pristine beaches, or lakefront lovelies near Warrenton. Seaside (25 min drive to Manzanita, Oregon) 1-800-995-2796. www.beachhouse1.com.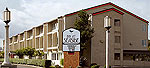 Inn at Seaside. In center of the action and adjacent to the Seaside Convention Center. Indoor heated swimming pool and spa, deluxe continental buffet breakfast. Pet friendly. 800-699-5070 • 503-738-9581. 441 Second Ave. Seaside (25 min drive to Manzanita, Oregon) www.innatseaside.com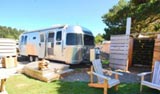 Hart's Camp, Pacific City. Almost like luxury camping but with no effort. Sleek, beautiful Airstreams refurbished w/ individual decor create new kind of camping, all amenities you'd find at a fine hotel. Fire pits, wi-fi, outdoor gas grill, Adirondack chairs and bikes to borrow. Beautiful interiors, some outdoor showers. Pacific City, Oregon. 503 965 7006. Hart's Camp Website here.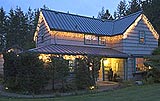 Sandlake Country Inn. Romantic B&B secret, like small luxury hotel. Double Jacuzzi spa tubs, fireplaces.Wi-fi. Private deck, four-course breakfast delivered to door. Cloverdale, Oregon. (30 mins from Rockaway, 45 mins from Manzanita) www.sandlakecountryinn.com. 877-726-3525. 503-965-6745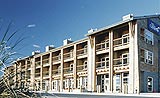 The Inn at Cape Kiwanda. Legendary top-notch service, wide range of amenities. All rooms w/ ocean view and decks, fireplaces. Some Jacuzzi suites. Pets allowed some rooms, Larger suites have fun aspects for kids. quick walk across the street to beach. Pacific City (40-min drive to Rockaway Beach, Oregon). 503 965 7001 www.InnAtCapeKiwanda.com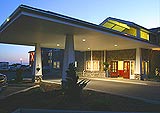 Tolovana Inn. Right on the Pacific or with an expansive view, generous suites are complete w/ full kitchen, cozy fireplace, private balcony. Saltwater indoor pool,fitness center, Jacuzzi spa and saunas, on-site masseuse. Pets. 800-333-8890. Cannon Beach, Oregon. www.TolovanaInn.com (20 mins from Manzanita)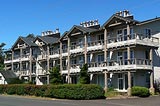 The Wayside Inn
.
Ocean view hotel at south end. Rooms, suites, gas fireplaces, small kitchens (many with ovens), decks. Heated indoor pool, spa. Pets An ideal location close to downtown. All rooms non-smoking. Cannon Beach (20 mins from Manzanita, Oregon) 888-659-6397. www.thewayside-inn.com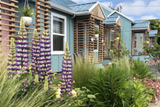 Inn at Haystack Rock, near Manzanita. 3 blocks from downtown, only a block from beach. Garden courtyard with a Spanish-style fountain. Private patios, barbecue area, free wi-fi, flatscreen TV with DVD player, large, complimentary DVD library. Depending upon room: jacuzzi tubs, fireplaces, full kitchen or snack kitchen, queen beds, and even a sofa. Some host sleep two or three, one hosts six. 487 S. Hemlock. Cannon Beach (15 mins from Manzanita). 800-559-0893. Inn at Haystack Rock website here.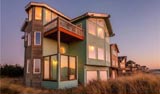 Kiwanda Coastal Properties - about 40 minutes from Rockaway Beach. From extravagant to elemental, and most are just steps from the beach – you'll find over 50 vacation rentals around Pacific City and as far as Tierra Del Mar. Ocean views, even walking distance to Kiwanda. Barbecues, large decks, high ceilings, cozy fireplaces, spiral staircase, more.. From two to 16 people. All homes kitchens, Wi-Fi, including microwaves. Most have dishwashers, televisions, DVD/VCR players, stereos, wood or gas fireplaces (or woodstoves) and laundry facilities. Some pets Pacific City, Oregon. 503-965-7212. Website here.
Search over 7,5,000 Pages for Oregon coast subjects, articles or lodging...
Back to Oregon Coast
Contact Advertise on BeachConnection.net
All Content, unless otherwise attributed, copyright BeachConnection.net Unauthorized use or publication is not permitted