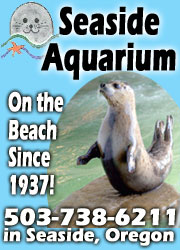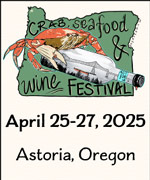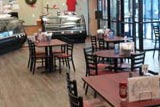 Pacific Oyster, Bay City.
A famous little family eatery where the seafood practically gets shuffled from the sea straight into your mouth. Soups and salads include many seafood specialties, including cioppino, chowders, crab Louie and cheese breads. Fish 'n' chips come w/ various fish. Seafood sandwiches with shrimp, tuna or crab, as well as burgers. Dinners like pan fried oysters, fillets of salmon or halibut, sautéed scallops. 5150 Oyster Drive, Bay City. (503) 377-2323. www.pacseafood.com/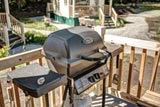 Sheltered Nook on Tillamook Bay. Unique set of vacation rentals: extremely eco-friendly but with tiny homes (each 385 sq ft). Set in a secluded woodsy area near Tillamook Bay, Disc Golf course, fire pit and even dog bath. Complimentary breakfast each morning. Pet friendly. Each home individually decorated, vaulted ceilings, plenty of natural light. Flat screen TV, DVD player, private wi-fi, private deck w barbecue, outdoor seating7860 Warren Street. Bay City, Oregon. (503) 805-5526. shelterednook.com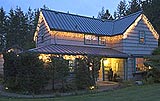 Sandlake Country Inn. Relaxation and romance are the keys at this cozy B&B secret, hidden along the Three Capes Scenic Loop, one mile from ocean. 1st certified green B&B on coast. Like a small luxury hotel, with sumptuous amenities such as double Jacuzzi spa tubs, fireplaces, bubble baths, soaps, lotions and robes, along w/ large selection of movies, wi-fi. Private deck and a four-course breakfast delivered to your door. 8505 Galloway Rd. (Near Pacific City, Oregon). www.sandlakecountryinn.com. 877-726-3525. 503-965-6745.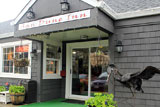 San Dune Inn, Manzanita
.
Just blocks from the beach, this cuddly little pet- and family friendly charmer boasts a host of complimentary fun stuff like beach games, beach chairs and bikes for carousing around town on, among other things. There are also free movies. Immaculate rooms - sense of fun and quirkiness as well. Small pet fee. www.sanduneinn.com. 428 Dorcas Lane, Manzanita. 503-368-5163