Once and Future Doomsday: the Creepy Super Volcano and Oregon Coast
Published 08/29/2018 at 5:57 PM PDT - Updated 08/29/2018 at 6:47 PM PDT
By Oregon Coast Beach Connection Staff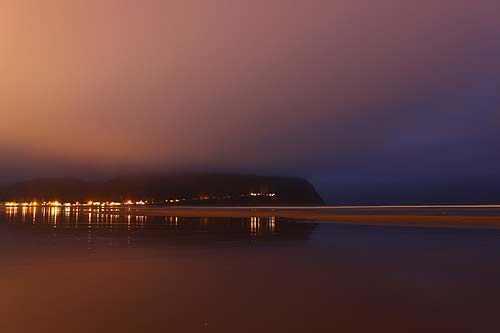 (Oregon Coast) – They call it "the Yellowstone hotspot," for short. It's a weak point in the Earth's crust that now powers the geysers at Yellowstone National Park, but long, long ago it wreaked havoc on the proto-Oregon region. It turns out, it did so numerous times over nearly 100 million years. Yet it also created much of the Oregon coast we know and love. (Above: Seaside's Tillamook Head is related to this hotspot).
Spookier still: it spelled doomsday many times in the dim and distant past – and it's predicted to do so again. That big fissure at Yellowstone is just itching to become a super volcano again. According to one estimation, by Wyoming geophysicist Bob Smith in his book "Windows into the Earth," its initial blast has the potential to kill hundreds of thousands of people instantly. The resulting gas and dust cloud from such an eruption would likely ruin the food chain on the entire planet.
The last such eruptions in Yellowstone have happened about 800,000 years apart, Smith told media in recent years. The last one was 640,000 years ago.
The Oregon coast is connected to all that, according to geologists. Although some eruptions are more easily connected to this than others.
They know almost for certain that the hotspot powered massive eruptions around Eastern Oregon about 18 million years ago, which poured and seared across 300 miles and made its way to the ocean and beyond (the coast was about 30 miles inland then). Those basalt eruptions created places we now know as Tillamook Head, Neahkahnie Mountain, Cape Foulweather and more.
Tectonic plates are the key here. The hotspot is more or less always in the same place. It's the continental plates that move over it. All of this started in proto-Oregon some 43 million years ago, as the hotspot created a set of eruptions near Tillamook, then created a volcano at Cascade Head some 36 million years ago, and then finally threw a whole bunch of lava temper tantrums about 18 million years ago.
The big eruptions 18 million years ago are known as the Columbia River basalts, since they essentially created the Columbia River Gorge.
The plate this area is on was moving westward – and it still is.
About 50 million years ago there were a few underwater volcanoes around Yachats: Cape Perpetua is one. Scientists like Seaside's Tom Horning think it's possible the hotspot fueled those volcanoes, but it's not certain.
According to retired OSU geology professor Al Niem, Oregon was actually more like Hawaii around 36 to 46 million years ago. It was tropical, but the coastline sat at least 30 miles to the east.

All this tectonic plate movement did some interesting geologic tricks, Horning said, starting around 41 million years ago. Up until that point, continental drift had the big, nasty subduction zone about where the Willamette Valley is now. The plates moved westward and about 41 million years ago it wound up where it is now: some 300 miles off the coast.
"From that point onward, the Coast Range began its slow uplift that ultimately raised the sea floor above sea level," Horning said. "We know that 30 million-year-old Oligocene rocks of the continental slope were lifted above sea level for a few million years until about 18 to 20 million years ago, when the land went down under the ocean again."
The formation of the Oregon coast is quite complex and literally and figuratively very multi-layered. All this land was underwater at numerous points, and it rose and fell many times again. Some volcanic eruptions that were underwater off Yachats actually created little islands, not unlike how Hawaii was formed.
One thing is for sure: much of it is related to that Yellowstone hotspot. It created doomsday scenarios by making super volcanoes back then, and it will do so once more. Even that eruption in Wyoming will starkly affect the west coast of the U.S., although ashfall will not be as heavy here as many places just east of the national park, according to scientists. For the full story and details of these landmarks' beginnings, see the Oregon Coast Geology section.
Oregon Coast Lodgings in this area - Where to eat - Maps - Virtual Tours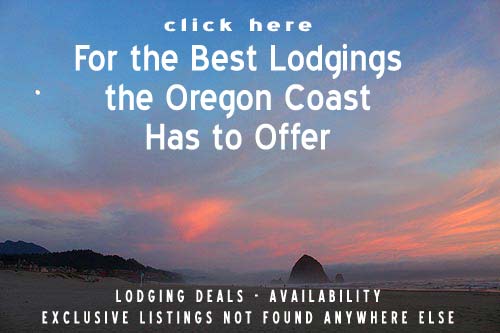 More of these landmarks below: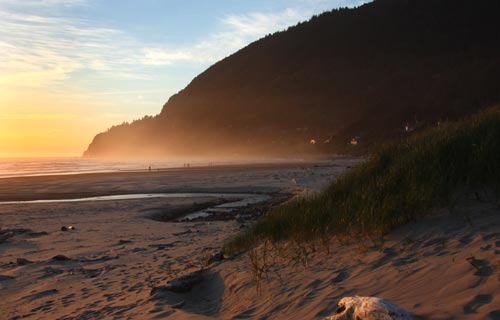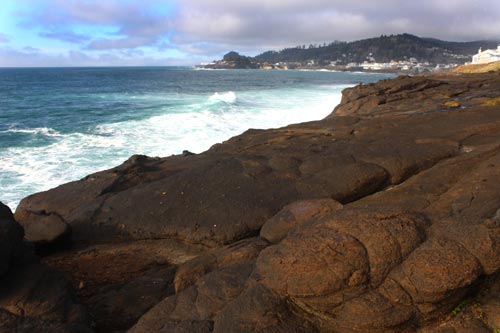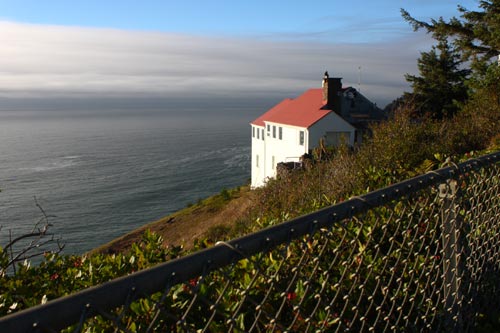 More About Oregon Coast hotels, lodging.....
More About Oregon Coast Restaurants, Dining.....
LATEST Related Oregon Coast Articles
Back to Oregon Coast
Contact Advertise on BeachConnection.net
All Content, unless otherwise attributed, copyright BeachConnection.net Unauthorized use or publication is not permitted