Extinct Volcano of Oregon Coast: Cascade Head's Fiery Surprise
Published 09/12/2018 at 5:17 AM PDT
By Oregon Coast Beach Connection Staff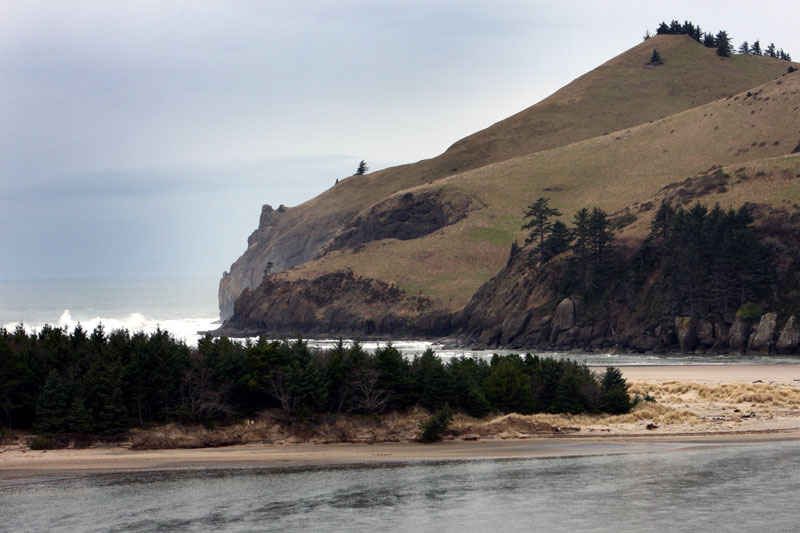 (Lincoln City, Oregon) – That resplendent visage of Cascade Head that graces the northern end of Lincoln City is an Oregon coast landmark with a truly fiery past. This now-pleasant hiking experience was once a nasty, mean feature that you wouldn't want to have been near. And yet somehow this is not talked about much.
But talk to Alan Niem, a retired OSU geology professor who now lives on the central Oregon coast, and you get a gush of knowledge about the headland.
The big plot twist: Cascade Head is an extinct volcano.
"Cascade Head was a submarine volcano, formed approximately 36 to 38 million years ago, based upon what we call radiometric dating of the lava rocks," Niem said.
It made for underwater eruptions during its existence, Niem said. The eruptions happened pretty deep and far off the continental shelf and slope at that time. Back then, the coastline was actually about 30 to 40 miles east of where it is now, which meant all this was in Spongebob Squarepants territory.
If you look at the underwater volcanoes off the Oregon coast right now, you'll get a glimpse into the past.
"They represent eruptions that probably happened like what we have today with the submarine volcanoes at Axial Ridge at Juan de Fuca spreading zone about 200, 300 miles offshore," he said.
However, this wasn't a spreading zone like now, meaning currently the Axial Ridge offshore is where the two continental plates meet and grind against each other, and thus they cause volcanic activity. That kind of spreading wasn't happening in the area that Cascade Head was stewing and brewing.
Niem said scientists believe Cascade Head was something like 1,000 to 2,000 feet high at the time, and yet it was still 1,000 feet beneath the ocean surface. It stopped erupting in and around 36 million years ago.
In a few ways, it was not unlike what's happening in Hawaii now.
"But it wasn't very explosive, nothing like Mount St. Helens; probably more of a quiet eruption, more like what you get in Hawaii," Niem said. "But Hawaii is a big, huge volcano that built up above the waterline. In this case, we have no evidence that this volcano reached above sea level."
In fact, part of how they know this is that the top of the old volcano is covered in a younger rocky material called the Nestucca Formation, which contains micro fossils. Those fossils and other dating of that mudstone sediment material show it was all part of the ocean floor much later on.

There were also lava dikes all over the area. This is where hot magma and molten rock erupted from different spots around the volcano and squeezed up through cracks in the surface. You can spot one of these apparent lava dikes far up the Nelscott district of the Oregon coast town, and it holds jasper veins that provide many of the agates found around here. However, it's not 100 percent conclusive that this is connected to Cascade Head.
Niem said that about 13 to 11 million years ago, the whole former volcano and the sediment on top was uplifted above the water. After that, all kinds of erosion took place: by weathering, by rivers cutting through the softer sedimentary rock, and also landslides. The famed God's Thumb is clearly one big landslide.
"So it left this volcanic high," he said. "It's no longer a volcano shape, just an erosional remnant."
Another massive complex of underwater eruptions happened farther up what would become the Oregon coast: what's called the Tillamook Highlands. These stretch from Pacific City all the way up to nearly Rockaway Beach, and as far east as the coast range. Niem said they appear to have been about several thousand feet high and actually did rise above the water and formed big islands, like what Hawaii is now. All this was about 40 to 43 million years ago.
Those eruptions and the later Cascade Head all seem to have been powered by the same hotspot in the Earth that now fires up Yellowstone National Park. At around 18 million years ago, that spot also created the Columbia Basalts, which were massive lava flows that moved all across Oregon from 300 miles away and made it into the waters of what we now know as the Oregon coast.
During all this, the continental plates were moving, but not just westward. Around the time of the Tillamook Highlands and Cascade Head eruptions, the plates were moving in a southwest direction, or clockwise. That weak spot in the crust always stayed in the same spot, however. That's why the big eruptions moved around: the continent drifted over it. Lodgings in Lincoln City - Where to eat - Maps and Virtual Tours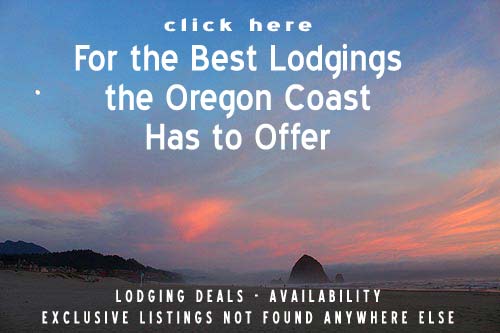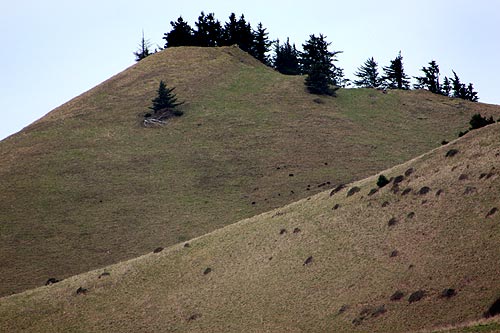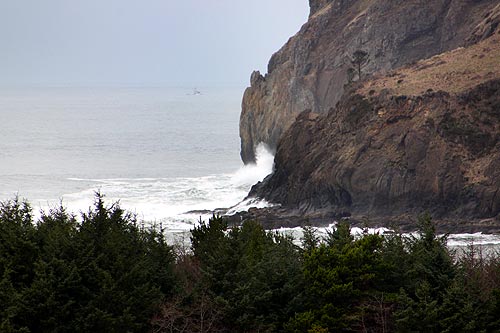 More About Oregon Coast hotels, lodging.....
More About Oregon Coast Restaurants, Dining.....

LATEST Related Oregon Coast Articles
Back to Oregon Coast
Contact Advertise on BeachConnection.net
All Content, unless otherwise attributed, copyright BeachConnection.net Unauthorized use or publication is not permitted