Seaside Riots of '62 and '99: Crazed Oregon Coast History, Video
Published 05/27/2018 at 5:25 PM PDT
By Oregon Coast Beach Connection Staff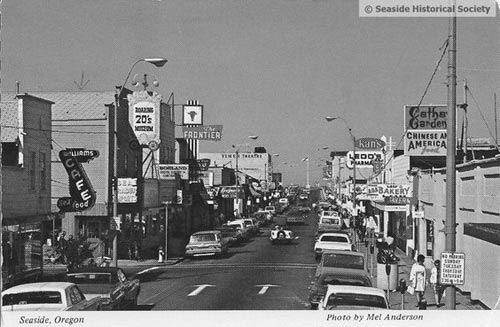 (Seaside, Oregon) – The north Oregon coast resort town of Seaside has always been the ultimate, archetypal family destination – for over a century, really. But two incidents about 35 years apart threatened that bit of branding briefly. The Great Riot of '62 and the Spring Break Riot of '99 were – however anomalous – something that loosened that image ever so slightly.

Because of this, Seaside has always had a slightly tenuous relationship with the youth that essentially help support it. On one hand, it considers itself a family-friendly beach town, and that includes embracing teens. Those two riots have made local business folk keep one eye trained suspiciously on the throngs. For many years, some lodgings had signs saying they would not rent rooms to those under 25 years old.
The first occurred in 1962, with another two each of the following years. The second one appeared over 30 years later in 1999.
The initial riot erupted when police went to break up a fight between two 20-somethings on Labor Day Weekend of '62. Suddenly, without any real reason, hundreds of young males and females went bonkers, smashing storefronts, assaulting police, and vandalizing vehicles. When firefighters turned hoses on them, this only enraged them more and numerous hoses were slashed by knives and no longer functional. Beer bottles were thrown. At one point a kid nabbed the keys to the fire engine and crowds cheered him as he ran off.
One recollection has it all beginning with the fist fight actually ending, but a large crowd had gathered to watch and cheer them, becoming unruly on their own. The streets were reportedly filled to the brim with teens, many already drunk; enough people that cars could not move. One thing led to another, and a police car was mobbed by kids, a bad energy which then spread to other kids.
At one point, according to a 2016 article by The Oregonian, rioters took down a lifeguard tower – all 30 feet of it. It crushed the leg of one man in the way. One account tells of about 50 young men rolling it over onto the Prom.
Police forces were called in from all over the north Oregon coast and as far away as Portland and Beaverton, this time carrying riot gear and billy clubs. It's said the real riot took place then, with largely smaller bouts of vandalism up until that time. Purportedly, the kids reacted angrily to law enforcement's appearance and then began destroying things en masse.
The National Guard arrived the following morning and the anarchy stopped.
In the end, most authorities agreed it had more to do with excessive drinking more than other factors. But the tension of the summertime kiddie crowds had been building for a few years. The problem continued another two years, with smaller "riots" in '63 and '64.
The sixties were a time of increasing unrest, and this was for awhile lumped in with other protests and civil rights events that alarmed grumpy, white America. At the time, even FBI Director J. Edgar Hoover turned an eye to Seaside in this environment of establishment paranoia, and made a few pointed comments about the "hoodlums" of this north Oregon coast resort town looking to make a profit from making trouble.
How much time the FBI spent looking into Seaside for subversives is unclear, but this direction was obviously abandoned at one point.
With those riots finally a distant memory for the majority of Oregonians, 1999 saw the outbreak of the Spring Break riot, shocking the state's residents. Beginning with a drunken brawl or two (purportedly with at least one Salem kid as a major instigator), it eventually involved 200 teens and collegiate-aged folk roughing up the town. Tear gas was deployed, law enforcement donned riot gear, and some 20 were arrested. One officer suffered a broken ankle and another needed stitches after being hit with a rock.
Some of this is being blamed on the MTV culture of the time, which showed crazed spring break behavior with regularity. Even Oregon kids thought they could turn Seaside into their own Fort Lauderdale for a time. According to Keith Chandler, manager of Seaside Aquarium, the throngs really began to pile up when some girls began taking their tops off, a la MTV programming. The trouble started when that crowd density soared.
The town has been without incident since. Part of this is attributed to a stronger police presence in the years following, where they began handing out tickets in much greater numbers for infractions such as underage drinking or being out after curfew.
As Chandler put it: "The word just got out that Seaside wasn't the place to misbehave anymore."

Now there seems to be a larger influx of families rather than unsupervised teens over the summers and spring break weekends.
One truly unique – even strange – bit of musical history evolved out of the riots. Legend has it a 1962 song by The Wailers (not to be confused with Bob Marley's band) called "Doin' the Seaside" came from this incident. The Tacoma-based band, often called The Fabulous Wailers, were slated to play a venue in Seaside on the night of the riots but it was canceled because of the melee.
Instead, they were asked to play the Turnaround on the Monday afternoon after the riots in hopes of channeling the kids' energies elsewhere. Apparently the band had a new instrumental as part of the set list, one which they had not yet named. It was decided then and there the song would be called Doin' the Seaside. Oregon Coast Lodgings for this - Where to eat - Maps - Virtual Tours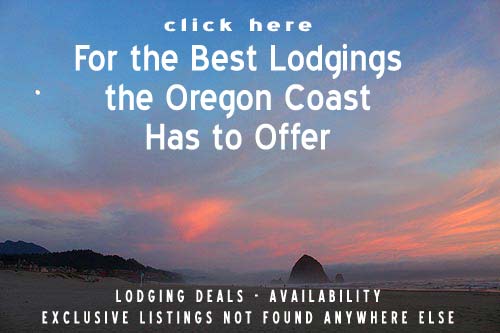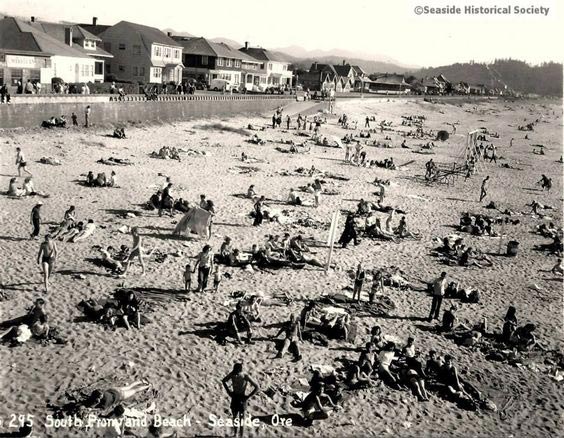 More About Oregon Coast hotels, lodging.....
More About Oregon Coast Restaurants, Dining.....
LATEST Related Oregon Coast Articles
Back to Oregon Coast
Contact Advertise on BeachConnection.net
All Content, unless otherwise attributed, copyright BeachConnection.net Unauthorized use or publication is not permitted