This N. Oregon Coast Hotspot Hides a Spooky, Historical Attraction Upstairs
Published 03/31/2018 at 5:35 AM PDT - Updated 03/31/2018 at 5:55 AM PDT
By Oregon Coast Beach Connection Staff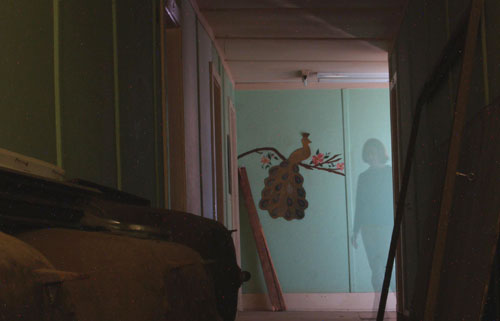 (Seaside, Oregon) – You can never visit this section. But we can show you.
The history of one famed Oregon coast attraction is a long and slightly winding one, with a bit of a twist in there. The Seaside Aquarium goes all the way back to 1937, making it one of the oldest continuously operated aquariums in the United States. It was the first to successfully breed seals in captivity, back in the 1950s, and it continues making the news these days with interesting beach finds and interactions. (All upstairs photos courtesy Tiffany Boothe, Seaside Aquarium).
Before that, the building was constructed in the '20s as a hot salt water natatorium – a craze that was big on the Oregon coast back then. That only lasted a few years, and it drifted in use from being a fish hatchery to even a venue for wrestling matches, among other things.
It was just after the aquarium came into existence that a quite hidden and slightly odd bit of its history began: apartments were built at the top. This happened in 1939, and they stayed in use until just before 1976. During those years, dozens and dozens lived above the barking and groaning of the seals, and the murmur of daily tourists milling about the tanks.
There was a second and third floor up there. The second floor is completely gone, and there's a massive, gaping hole where most of the third floor apartments were and the office is given a bird's eye view of the goings on below.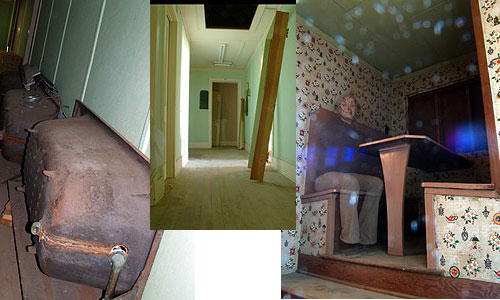 What's left now is not open to the public, but Oregon Coast Beach Connection was granted a few brief glimpses in the early 2000's, showing a fascinating, forgotten world in this elder statesman of destinations. It's dusty, dirty and dilapidated up there, and the floors are rickety. Kind of creepy is a good word to use as well. But it's a trippy little trip through time, and the impressions are remarkable and lasting.
When Oregon Coast Beach Connection visited, we had to sign a waiver that if a floor gave way we wouldn't sue. A real sense of adventure began. Now what you see are a few partial apartment rooms and a chunk of hallway, much of it all cut in half in places, as if part of a TV sitcom studio set.
It is a little like wandering a ghost town. All the apartment doors have either been removed or won't shut any longer. Old fixtures and outdated plumbing facilities are still visible. Some bathtubs are stacked up against the walls in one of the derelict hallways, as if waiting for a remodeling crew that never came.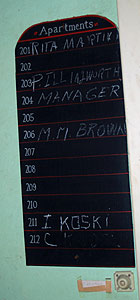 There are lifeless electrical wires sticking out of some of the walls; especially interesting are the ones where the doorbells used to be. There is one doorbell still attached to its spot outside the apartment, with a note on it that says "does not work." It's hard to know if that was someone's joke about the obvious, or if it was left there from when the place was discarded.
Little breakfast nooks sit untouched for decades now. Windowpanes stare out towards the sea with a particularly sad, hollowed poignancy. All sorts of other curious remnants of technology from another time occupy these deserted rooms, some of which are just plain puzzling now as to their purpose. One interesting example is the Murphy beds still in their closets – a truly archaic if not depressing stowaway from another age.
Many of the lights do still work in the apartments and hallways, yet many don't. This leaves at least one corridor in spooky darkness. To top it all off, the floors creak wildly and even seem soft in some spots, and in many places they tilt at odd angles. It's a little like a kooky fun house at the carnival, but mostly it's disconcerting.
Another curiosity is the proliferation of dark windows in the ceiling of the hallways, looking like they should be skylights. But some are swung open, only to reveal a crawlspace up there - no possible light source visible.
You stare around you here and you think "this place has gotta be haunted." That one dark hallway certainly is an unwelcome passage. Then Tiffany Boothe, the aquarium's star spokesperson, points to a cot in one room and says folks sometimes take naps up here. Manager Keith Chandler has actually spent the night there before – but Keith doesn't believe in ghosts and actually scoffs at any talk of rumors of hauntings at the aquarium.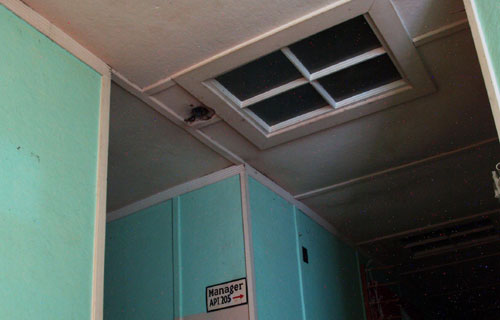 Tiffany, however, likes to have fun with all this talk. She created these photos – some silly, some just documenting the surroundings. She did them back in 2006, around Halloween.
Most poignant of all is the photo of a chalkboard that still has the names of the last remaining tenants before the place was cleared of its inhabitants. This gives the whole structure a remarkable sense of life, or rather of afterlife. It's a sad but curious feeling you get from looking at that relic. At once you think of both what these folks might've felt when they were told to leave, and of that distinct sense of a lingering presence their names give. It's the closest thing to a ghost you'll ever see here, if you're ever lucky enough to tour this area.
About 1976, according to Keith and Tiffany, they redid the siding and took out all the front windows. The siding was redone in 2004 and they put those windows back, returning the aquarium to its old look.
Around that time, they toyed with the idea of opening up the old apartments as a public tour. That venture was discarded. However, Oregon Coast Beach Connection's attention to it a little later brought them back to the idea briefly. It was again determined to be too costly to refurbish the floors to make them safe for public tours. See the Seaside Aquarium. - More photos below. Oregon Coast Lodgings for this - Where to eat - Maps - Virtual Tours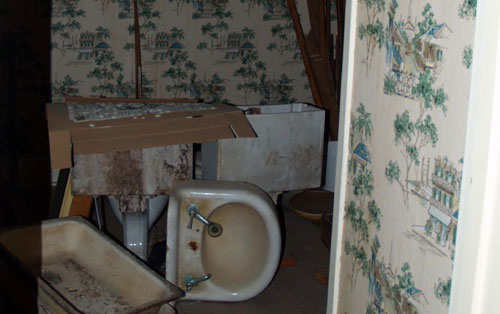 More About Oregon Coast hotels, lodging.....
More About Oregon Coast Restaurants, Dining.....
LATEST Related Oregon Coast Articles
Back to Oregon Coast
Contact Advertise on BeachConnection.net
All Content, unless otherwise attributed, copyright BeachConnection.net Unauthorized use or publication is not permitted