Southern Oregon Coast Travel Guide, Tourism News, Updates, Map
Southern Oregon Coast Guides

- To Virtual Tours of North Half of Oregon Coast
Florence
Cushman
Glenada
Canary
Siltcoos
Dunes City
Gardiner
East Gardiner
Reedsport
Winchester bay
Lakeside
Saunders Lake
Hauser
Glasgow
North Bend
Coos Bay
Bunker Hill
Millington
Barview
Charleston
Coquille
Bullards
Bandon
Norway
Myrtle Point
Drew Valley
Laurel Grove
Fourmile
Broadbent
Langlois
Denmark
Sixes
Port Orford
Ophir
Nesika Beach
Wedderburn
Gold Beach
Pistol River
Carpenterville
Brookings


LATEST South Oregon Coast Articles, Updates
No More Freeze: Oregon / Washington Coasts Warm Up, South Coast in 70s
Beaches remain dry most of the week in the 50s or 60s, while the southern Oregon coast will hit the 70s. Weather
Wild, Wowing Winter Drives on Oregon Coast
In many instances, remaining in your car will seem the best option: Port Orford, Depoe Bay, Manzanita, Pacific City
Ethereal Sea Butterfly of Oregon / Washington Coast: Always There But Never Seen
AThey are stunningly graceful and even angelic in the water, video included. Marine sciences
Central Oregon Coast Closes Razor Clamming; South Coast Opens Mussels
Entire coast open to mussels; clamming closed from Florence to Lincoln City
Haunted Lighthouses? Maybe: Oregon Coast Halloween Series
Some surprising haunted history from Florence, Newport, Port Orford, Seaside to Illwaco, Wash
Three Bizarre Quirks of Science on the Oregon Coast: Daylight, Crabs, Lava
Sometimes it's a pleasant surprise, other times it's a frightening tale. Marine sciences, geology
Red-Eyed Medusa of Oregon / Washington Coast is Immortal In a Way
Tiny jellyfish known as the Red-Eyed Medusa is a mighty alien creature. Marine sciences
Big Freeze Coming for Washington, Oregon - Even on the Coast
Inland areas are headed for the 20s while the coastlines will drop to the 30s; except Brookings. Weather
Bit of a 'Bitey' Beach Surprise: Salmon Shark on N. Oregon Coast
Often mistaken for Great Whites, the salmon shark is common from Brookings to Cannon Beach. Marine Sciences
Three Oregon Coast Beach Spots With an Astounding, Marked Difference
In every corner of the Oregon coast, you'll find a few out of the ordinary places. Sciences. Travel tips
Coos Bay, Charleston, North Bend Complete Guide: Southern Oregon Coast Travel
Every beach and attraction in the Coos Bay, Charleston, North Bend area. Travel tips
Strange But Everyday Science of Washington, Oregon Coast
Sun phenomena, sea foam facts, weird kelp. Sciences
Oregon Coast Headlands: Each One from North to South
Promontories at Seaside, Manzanita, Pacific City, Lincoln City, Newport, Yachats, Coos Bay, Gold Beach, Brookings and more
Mars, Meteors and Moon in Blue for Washington, Oregon Coastlines
Mars will continue to be brighter than nearby Jupiter for awhile; Orionid meteor showers have begun. Sciences
Wolf Eel on Oregon / Washington Coast: It Only LOOKS Like It Doesn't Like You
With a wacky, even angry face, the wolf eel is actually known as a kind of kitten of the deep. Marine sciences
Six Remarkable Subtleties of Oregon Coast You Probably Missed
Sometimes the best of the Oregon coast isn't the stuff that smacks you over the head. Sciences, weather, Manzanita, Yachats, Depoe Bay, Cannon Beach, Rockaway Beach
Unknown History: Two Ships That Were Torpedoed by Japanese Off South Oregon C...
The same sub that fired on Fort Stevens torpedoed two tankers off the south coast, a tale that spreads to the Washington coast. Warrenton, Coos Bay, Gold Beach
Possible Aurora - Oct Meteor Showers, Blue Moon for Oregon, Washington Coast
A blue moon, a meteor shower in October, and the possibility of northern lights Sept 28, 29. South coast. Weather
Central Oregon Coast Enters Phase 2 Soon, Expanding Hours, New Openings
Many eateries and bars will get extended hours and capacity, and some places will get to open for the first time. Sciences
From North to South: Intriguing, Even Obscure Oregon Coast Adventures
From Brookings to near Yachats, to the tiny town of Oceanside, sometimes out of the way is the only way. Travel tips, kids
Second Summer Returns to Oregon, Washington Coast with 70s This Week
Temps in the 70s to even low 80s from Brookings through Washington. Weather
Return of Clamming to N. Oregon Coast, Opening Back Up to Non-Residents
Crabbing and clamming open again to non-residents; razor clams back at Clatsop beaches. Sciences
Gnarly Oregon Coast Find That Can Sting Badly: Lions Mane Jellyfish
Only one was found, and luckily these ouchy jellyfish don't wash up often. Marine sciences, Washington coast, south coast
The Most Dangerous Place on Oregon Coast: the Jetties
All jetties along the Oregon coast are a big danger. Beach safety, sciences
Digging Into Claims of Oregon Coast Towns: What's Up With Those?
Astoria, Cannon Beach Coos Bay, Yachats, Florence, Lincoln City, Depoe Bay, Newport
South Oregon Coast Officials: Tidepools, Birds, Wildlife Right Now
Places teeming with birds, wild feeding frenzies, turtles and tidepools that are unique to Coos and Curry counties
Rarely Seen Sei Whale Strands on S. Oregon Coast, Then Dies
A species of whale that rarely washes up on these shores found its way to an area of Bandon. Marine sciences
Three Oregon Coast History Oddities: 'Secret' Base, Bombing, Pixie Kitchen
A futuristic military base in Tillamook County, two famous restaurants that are related and a WWII bombing. South coast, sciences
An Eyebrow-Raising Natural Litter on Oregon, Washington Coast: Crab Shells
Loads of crab 'bodies' have been littering the beaches, as if there's been some sort of mass die-off. Marine sciences
No Seahorses on Washington / Oregon Coast, Just the Unbelievable, Related Bay...
Related to the seahorse is the bay pipefish, which does thngs you won't believe. Sciences, South coast
It's 2020, So Let's Have an Asteroid: Creepy Oregon Coast Science
A small asteroid will come unusually close the day before Election Day, with a one in 240 chance of hitting. Sciences, Washington
N. Oregon Coast Overcrowding, Trash, Parking Cause State Officials Take Action
Overwhelming trash, out-of-control parking issues and visitors being surly and not wearing masks. Sciences, travel tips
The Odd Blob That Glows on Oregon / Washington Coast: You May Find It
This summer has seen a lot of the Crystal jellies wash up, which glow green in water. Sciences
Coos Bay's Mystery Shipwreck of 2008, Forgotten S. Oregon Coast History
Amazing things were getting uncovered that winter and this crusty frame was one
Astounding Glowing Waves (and Sand) on Oregon Coast Right Now
A rare, consistent run of 'glowing waves' at night from the south coast up through Washington. Weather
More Oregon Coast State Parks Reopen, But More Problems As Well
More state parks have opened up but there is a campfire ban and other issues. Sciences
Sami the Sea Lion Returns to Central Oregon Coast's Florence for Hide 'n Seek
A way for shoppers to peruse the village while socially-distanced and properly-masked. South coast
Amid More Trash: Pack Out Your Garbage, Say Oregon Coast Officials
Some concern over the new kinds of trash left along beaches and how it's piling up around dumpsters. Sciences
Updates on Crabbing, Clamming from Washington, Oregon Coast
Part of Wash resumes crabbing; southern Oregon coast resumes razor clamming. Sciences
Coos Bay's Czarina Shipwreck a Heart-wrenching Oregon Coast Tale
The Czarina made it through the bar and almost past the jetties when it began to falter. History
Election 2020: Lodging tax for Charleston being considered
21 Oct 2020 at 4:43am
Coos County voters will be asked in the November election whether the unincorporated Charleston area should impose a lodging tax on its short-term rentals.
Find hotels near Bandon Beach, Bandon from CA $97
10 Oct 2020 at 10:01am
After you've visited Bandon Beach, you can explore the sights within a few miles of the area. If you want to see more of the surrounding area, you might plan a visit to Face Rock State Scenic ...
Coquille School Delays, School Closings & Parking Bans
4 Oct 2020 at 10:00am
Check frequently for updated information on school delays, early dismissals, school closings, and school cancellations in Coquille Oregon due to winter and inclement weather, as well as other ...
Find hotels near Coquille River Lighthouse, Bandon from CA $100
15 Sep 2020 at 10:00am
Prices and availability subject to change. Additional terms may apply. Coquille River Lighthouse is located in a family-friendly area of Bandon known for its beautiful beaches. Bandon is home to 27 ...
FBI arrests Port Orford man
15 Aug 2019 at 12:36am
Read all The World's news online FREE, for 30 days at no charge. After the trial period we?ll bill your credit card just $15 per month. This subscription will allow existing subscribers of The ...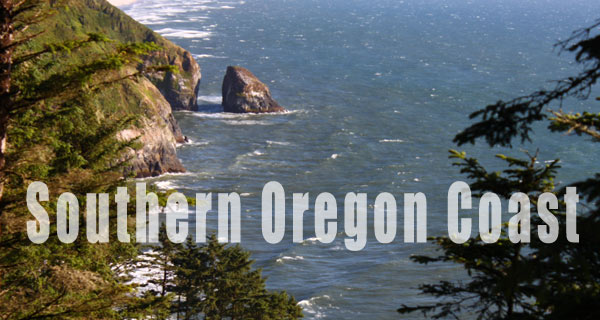 Search over 7,000 Pages for Oregon coast subjects, articles or lodging...
Back to Oregon Coast
Contact Advertise on BeachConnection.net
All Content, unless otherwise attributed, copyright BeachConnection.net Unauthorized use or publication is not permitted