Southern Oregon Coast Travel Guide, Tourism News, Updates, Map
Southern Oregon Coast Guides

- To Virtual Tours of North Half of Oregon Coast
Florence
Cushman
Glenada
Canary
Siltcoos
Dunes City
Gardiner
East Gardiner
Reedsport
Winchester bay
Lakeside
Saunders Lake
Hauser
Glasgow
North Bend
Coos Bay
Bunker Hill
Millington
Barview
Charleston
Coquille
Bullards
Bandon
Norway
Myrtle Point
Drew Valley
Laurel Grove
Fourmile
Broadbent
Langlois
Denmark
Sixes
Port Orford
Ophir
Nesika Beach
Wedderburn
Gold Beach
Pistol River
Carpenterville
Brookings

LATEST South Oregon Coast Articles, Updates
Saturn, Jupiter and Two Meteor Showers for Washington, Oregon, Coastlines
A bevy of heavenly bodies and fireballs for Portland, Seattle, Oregon coast, Washington coast, Southern Oregon coast. Weather
Closure of Razor Clamming on N. Oregon Coast Begins July 15
Clamming is shut down from Seaside to Warrenton for two months. South Coast back open
Three Small Quakes Off Oregon Coast Wednesday, No Warnings
One in the morning and then two others only ten minutes apart. Sciences, South Coast
Orcas Seen Marauding Around Oregon Coast, Washington in Exciting Reports: Video
Sightings in Port Orford, Newport, Depoe Bay, Nehalem Bay, Tillamook Bay and the southern Washington coast
Three More Beach Health Advisories, This Time on Southern Oregon Coast
Hubbard Creek Beach, Harris Beach near Brookings and Sunset Bay State Park near Charleston
Eleven Quakes Rattle Off Oregon Coast on Saturday
Scientists say these clusters of quakes are not unusual. Sciences, South Coast
Southern Oregon Coast Travel Guide, Tourism News, Updates, Map
Siltcoos, Gardiner, Reedsport, Lakeside, Winchester Bay, North Bend, Coos Bay, Charleston, Coquille, Bandon, Langlois, Port Orford, Gold Beach, Brookings
Fourth of July on 362 Miles of Oregon Coast: North, Central and South Coast, ...
Astoria events, Seaside events, Manzanita events, Tillamook, Pacific City events, Lincoln City events, Newport events, Yachats events
Small Earthquake Just Inland on Oregon Coast Felt By a Few
The Pacific Northwest Seismic Network received some 53 responses to the quake. South coast, sciences, Lincoln City
Southern Oregon Coast: Reedsport Old Town Gets Renovation
Southern Oregon coast town of Reedsport will be undergoing a makeover soon, all thanks to a grant from the state
Tall Ships Return to Oregon Coast in May, This Time Only One City
Lady Washington and Hawaiian Chieftain, sail into the harbor of Coos Bay starting May 1
Recreational Crabbing Reopens Along All of Oregon Coast
Great news for crabbers but still bad news for razor clams. Sciences, South Coast
Good Chance of Seeing 15 Meteors per Hour on Oregon Coast This Weekend
Portland, the southern Oregon coast and the Washington coast also have great chances
Coos Bay Holiday Event Growth Creates Traffic Issues: Oregon Coast State Offi...
32nd annual Holiday Lights at Shore Acres kicks off its season on Thanksgiving Day
Wide Range of Heat to Frost on Oregon Coast This Weekend
Sunny but frosty at night, while the south coast gets balmy at 70 degrees. Weather
Small Quake Off Oregon Coast Shortly After Three Canadian Quakes
Three large quakes off the Canadian coast on Sunday night, three off the south coast Tuesday
Tall Ships Return to Oregon Coast at Astoria, Coos Bay
This time they split up with one heading to Astoria and the other Coos Bay. Kids
Underwater Quake and Aftershocks Off Southern Oregon Coast, Felt As Far As Po...
Underwater quake early Wednesday morning, registering as a magnitude 6.2. Sciences, geology
Small Quake Off Oregon Coast Sunday After Little Swarm of Quakes This Week
Waters off the southern Oregon coast rumbled with yet another small quake on Sunday morning. Science
Oregon Coast State Parks: Beach Fire Ban Down South; Nehalem River Plans
A 20-mile stretch on the southern Oregon coast gets the bad news that beach fires will be banned
Tall Ships Return to Oregon Coast at Coos Bay, Astoria - But Limited
Famed Tall Ships have swapped their canceled run in Newport for a return to Coos Bay and Astoria. Astoria events
4.0 Quake Off the Southern Oregon Coast Sunday, No Alerts
The small quake was centered about 120 miles west of Bandon, happening at 7:20 p.m.
Small 3.8 Quake Off Southern Oregon Coast
The earthquake was a magnitude 3.8, which hit at 1:44 a.m. Sciences
Razor Clamming Closed On All But North Oregon Coast; Commercial Crabbing Sout...
All razor clamming closed from Lincoln City southward; crabbing opens near southern border. Sciences
Stranded, Hypothermic Sea Turtle Sent to Recover at Oregon Coast Aquarium
An Olive Ridley sea turtle was recovered from a beach on the southern Washington coast. Seaside Aquarium, Newport
Small Quake 100 Miles Off Oregon Coast Felt by Some On Land
A small earthquake struck Friday morning just off the Oregon coast, about 100 miles from Coos Bay. Sciences
Oregon Coast Warnings: Crabbing Closure, Sick Sea Lions May Affect Dogs
ODFW has some bad news about crabbing on the southern Oregon coast and about sea lions with diseases. Safety. Seaside, Astoria
Oregon Coast Latest: A Week of Stellar Weather, Small Quake
Two fascinating tidbits of Earth science: great weather all week, an earthquake off the southern coast
Small Quake Shakes Just Off Oregon Coast, California Coast
4.5 magnitude quake struck off the southern tip of the Oregon coast on Thursday at almost 11 a.m.
Frenetic Yet Family-Friendly Oregon Coast: Paradox of Pacific City
This tiny town at the southern tip of the Three Capes Loop. Kids, travel tips
Three Small Quakes Off Oregon Coast Sunday, No Alerts
A trio of small earthquakes hit off the Oregon coast on Sunday, each roughly between 260 to 220 miles west of Coos Bay. Sciene, geology
Rockaway Beach, Oregon Coast Virtual Tour: Southern Beaches, Shand Ave., Noct...
A rather hidden beach access at the southern tip; night video
Tall Ships Dock on Central Oregon Coast in May
These authentic examples of floating history are currently in Coos Bay and will soon be in Newport. Newport events
Oregon's Sharing Coast the Conference in Coos Bay in March
The public is invited to share in the wealth of information about coastal science and natural history that the conference provides
Just N. of Florence Crammed Full of Oregon Coast Wonders
Never a dull moment on this part of the central Oregon coast, which is also where the southern half of the coastline begin. Travel
N. Oregon Coast State Park Fire; NASA Sees South Coast Fires from Space
A beach grass fire is torching Fort Stevens State Park; NASA satellite looks at south coast fires
Shorebird Festival Returns to Southern Oregon Coast in September
Tens of thousands of shorebirds migrate along the Oregon coast in the fall, using beaches and estuaries as stopover habitat
Oregon Coast Photo Contest and Classes
Show your love of marine reserves at Manzanita, Lincoln City, Depoe Bay, Yachats and Coos Bay and maybe win some prizes; photo classes through summer. Manzanita events, Lincoln City events, Yachats events
Famed Tall Ships Dock at Oregon Coast Towns
The tall ships are back on the Oregon coast, slowly making their rounds from Coos Bay, to Newport and then to Astoria. Newport events, Astoria events
Quake Scare on N. Oregon Coast, Southern Washington, Likely a Sonic Boom
About 1:09 p.m. on Wednesday, something shook a wide range of the north Oregon coast and southern Washington. Science
Over $2 million in funding secured for Brookings Emergency Department
16 Jul 2019 at 1:30am
Brookings is the largest rural community in the state without a hospital, and with the advocacy of Rep. David Brock Smith, R-Port Orford, and Sen Dallas Heard, R-Roseburg within the legislature ...
Laurel Gerkman
2 Jul 2019 at 10:01am
1:59 In 1925, Bandon ... Knapp Hotel in Port Orford, Ore., was a lodging landmark for traveling dignitaries and a beacon for sailing ships until it was demolished in 1945 to make room for Highway 101. ...
July 4th Fireworks!
1 Jul 2019 at 4:34pm
Find July 4th Fireworks in Bandon, OR including Events, Schedules and Parades. Search for Bandon Oregon July 4th fireworks, events, parades, restaurants, things to do and more! And if you love those ...
The Ultimate Oregon Coast Road Trip ? All the Best Stops
30 Jun 2019 at 10:00am
Last week, we did the ultimate Oregon Coast road trip with Travel Oregon ? all 363 miles of it. It was epic! This year, the People?s Coast is celebrating the 50th anniversary of the Oregon beach bill, ...
Public Works Contracts in Oregon
30 Jun 2019 at 10:00am
In January and July of each year, the Bureau of Labor and Industries publishes the prevailing wage rates that are required to be paid to workers on non-residential public works projects in the state ...
OR Medford, OR Zone Forecast
27 Jun 2019 at 3:36pm
cloudy. Lows in the lower to mid 50s. .MONDAY...Mostly cloudy. Highs in the mid 60s to lower 70s. .MONDAY NIGHT AND TUESDAY...Partly cloudy. Lows in the lower to mid 50s. Highs in the mid 60s to mid ...
Family Summer Drive: Exploring Oregon's Untamed Southern Coastline
26 Jun 2019 at 10:03pm
And do pack warm clothes and rain gear, it is Oregon after all. Another practically deserted beach ready for enjoyment near Brookings, Oregon. Bill Roberson Stopping for a long spell at Whale's Head ...
Airport Data & Contact Information
19 Jun 2019 at 10:00am
Use this form to find basic airport facilities and contact information, data downloads, and lists of emergency plan airports. Use links in the resulting reports to view more complete data and print ...
Rogue FCU To Retain All Oregon Chetco FCU Employees And Branches Through Purc...
18 Jun 2019 at 10:00am
Branches are located in Ashland, Bandon, Brookings, Central Point, Eagle Point, Gold Beach, Grants Pass, Harbor, Klamath Falls, Medford, and Port Orford. We invite you to stop by and visit with a ...
Oregon Coast Fourth of July Celebrations, Shows for 2019
15 Jun 2019 at 6:53am
Best viewing areas will be along the bay, from Robinson Park down by the Port of ... Display over the Coquille River (about 10 p.m.). For further information, contact Bandon Visitors Center at 541-347 ...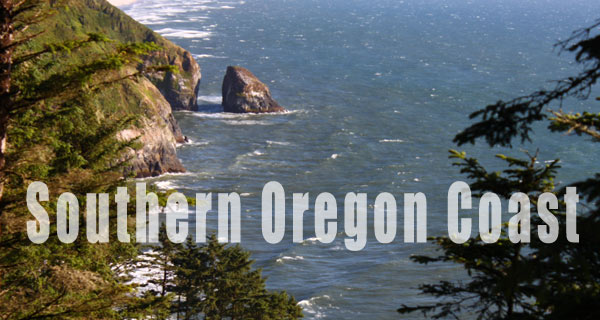 Search over 7,000 Pages for Oregon coast subjects, articles or lodging...
Back to Oregon Coast
Contact Advertise on BeachConnection.net
All Content, unless otherwise attributed, copyright BeachConnection.net Unauthorized use or publication is not permitted