Two Oregon Coast Mystery Beaches with Something to Hide
Updated Periodically
By Oregon Coast Beach Connection staff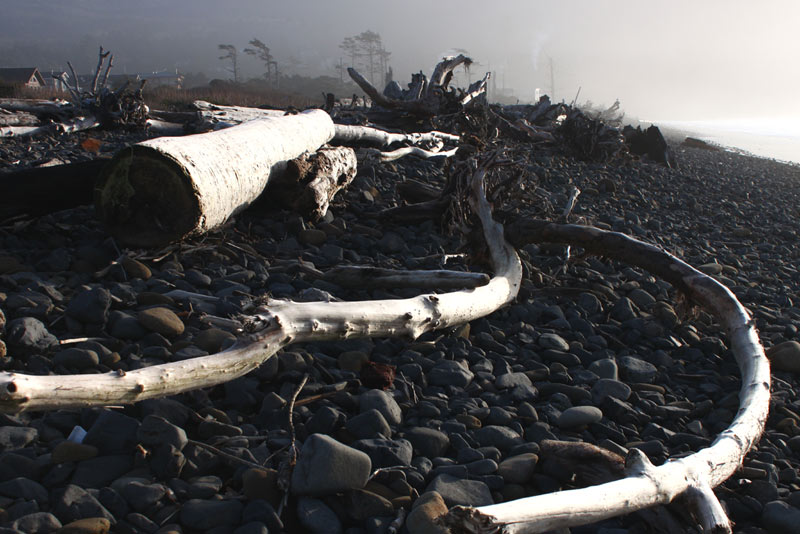 (Oregon Coast) – Sometimes, beaches on the Oregon coast are not what they seem. Like a sandy version of Jekyll and Hyde, they may have two faces in a way, hiding from you a part they don't want you to see. Or maybe they lead a double life, in a manner of speaking. (Above: Bayocean, the ghost of a ghost town).
Two such spots on the Oregon coast fit just that category: they have their deep mysteries. In one instance, the discovery is the history behind the beach. In another, one little spot has a big surprise awaiting you, depending on conditions. It's also a deadly surprise.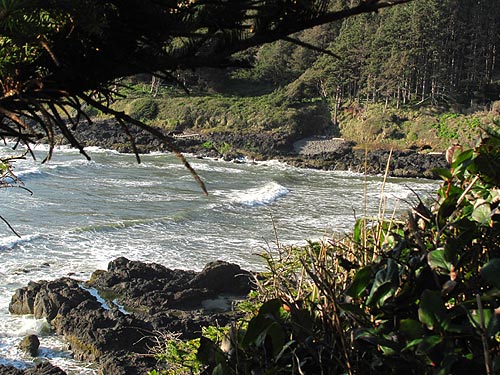 Mysterious Cape Cove Beach: As you're zipping through the Yachats area and past Cape Perpetua, if you're looking carefully you may spot a trailhead you haven't seen before, perhaps 200 feet south of Cape Perpetua Lookout Road. A small patch of gravel and a wooden ranch-like fence surrounding it, you may not give it a second glance.
Indeed, depending on the time of year, you may not eve bother. This is Cape Cove Beach and the Cape Cove trail, and if it's wintertime it may not exist in the first place.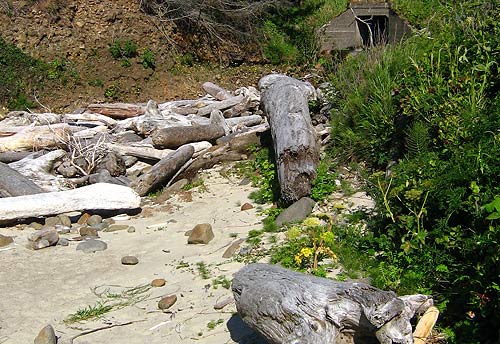 Latest Coastal Lodging News Alerts