Aurora Bummer-Alis / Debunked: No Northern Lights for Oregon, Washington, Coastlines, or U.S.
Published 07/10/23 at 5:21 a.m. - UPDATED 07/10/23 at 7:50 a.m.
By Andre' GW Hagestedt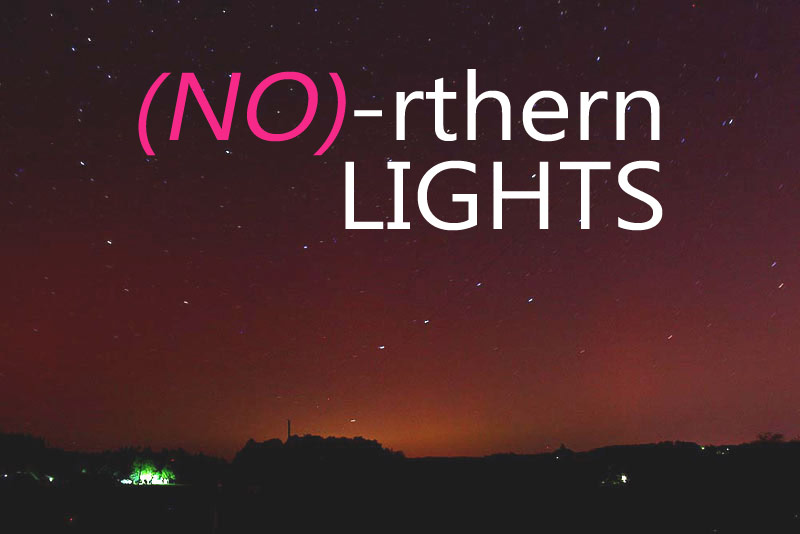 (Manzanita, Oregon) – Just when you thought it was safe to hit the "publish" button: thank goodness we here at Oregon Coast Beach Connection did not. EarthSky.org comes and saves the day. (Photos Oregon Coast Beach Connection / Andre; Hagestedt)
All those claims along with national and local coverage of a wild Kp 6 event causing some stellar northern lights over Oregon and Washington are just not true. They've officially been debunked. In case that isn't clear: THERE ARE NOT NORTHERN LIGHTS COMING JULY 13.
It seems - in a sense - that forecast got changed, perhaps more than a few days ago.
Somehow, this whole northern lights thing has been propagated in just about every media publication. There's even random misquotes from the original source pointing to Salem, Oregon, being a good spot to see this unusually high level of solar winds. That actual statement was "Salem, Mass.," anyway, which came from University of Alaska Fairbanks Geophysical Institute's aurora forecast feature.
It's not happening along the Oregon coast or Washington coast – our coverage range. And it never was going to. Yet the national coverage of this looked interesting. And we were trying to work out this story and make it happen, but there was one big road bump. There was this nagging last fact to check. Where were the northern lights coming from?
There are no northern lights coming to the coastlines, so let us leave you with this awesome Prog rock hit from the '70s, which is almost as cool as the real aurora borealis.
Auroras (northern lights) have to come from solar winds of some sort, often coronal mass ejections – known as CME. Yet also, it seems, massive holes in the sun bring them on. They have to have a certain intensity along the Kp scale. But there was no recent CME that could cause it. NOAA Space Weather Prediction Center (SWPC) had no CME past a sizable one in early July, but that hit Earth on July 7. The Alaskan university had the northern lights coming on July 12 and 13, and there was no explanation why. [See NOAA Space Weather Watches / Warnings]
As EarthSky put it: "There are no observations of solar activity that would indicate this. The article does point to predictions from the University of Alaska Fairbanks Geophysical Institute's aurora forecast, which is usually a good source, but their predictions for July 13 have no support from observations."
Oregon Coast Beach Connection contacted the institute for clarification, and it seems they're still counting on something happening, maybe even more later in the month. This statement from Don Hampton, a space physicist at the University of Alaska Fairbanks Geophysical Institute:
"In terms of viewing aurora, the current solar cycle is showing many more sunspots than earlier predicted, so this promises to be an active period for aurora and space weather. This is good for aurora observers, but maybe not as good for operators of satellites and those wanting to communicate with satellites or by radio. Large solar storms can also affect power grids and pipelines by inducing large currents and potentially disrupting power. This is why NOAA produces the predictions, so that operators can take steps to mitigate potential issues."
Also see International Space Station Sightings Abundant Now: Oregon, Washington and Coastlines
However, NOAA does not concur.
[UPDATE FROM NOAA] At the last minute, we heard from LT Bryan R. Brasher, a Project Manager with NOAA.
In many ways, it seems the forecast may have changed. And certainly the cause of these northern lights was different than a CME.
In short, what was predicted to cause the solar winds for this July 13 event turned out not as powerful as some agencies thought it would be. On top of it, the numbers that NOAA sends out aren't always made for predicting visual sightings of the aurora borealis. They're more aimed at protecting infrastructure, Brasher said.
This case was a coronal hole – a dark area on the sun that allows solar winds to escape much faster. That, said Brasher, rotates with the sun. It may be that this particular hole was showing certain patterns in the past, and those patterns may have pointed towards a whole gob of solar winds. But that hasn't panned out.
His statement to Oregon Coast Beach Connection was nothing short of fascinating:
"While we strive to provide helpful materials and forecasts on space weather, I would like to highlight that our predictions are aimed at protecting critical infrastructure and not necessarily auroral sightings. Our forecasts are based on various factors and are not absolute. The Carrington rotation, for example, serves as a valuable tool in understanding solar activity patterns and is the basis for our 27-day forecast. It is important to note that it does not guarantee precise predictions.
In the case of Thursday, it seems some outlets have reported that auroras will occur in the mid-latitude states based on predictions by some partners that may use our data. The forecast in question has been influenced by the recurrence of a coronal hole that caused elevated geomagnetic activity last time it was facing Earth. However, upon examination, we have observed that the coronal hole has diminished since the previous rotation. As a result, we can only anticipate the possibility of minor storm conditions, which may manifest as a faint glow visible when looking North from the states bordering Canada.
Our team at NOAA constantly monitors solar activity and strives to provide the most accurate forecasts possible. Nevertheless, the dynamic nature of space weather makes it challenging to provide definitive predictions more than a few days out. We encourage individuals to stay informed through our product subscription service as we closely monitor the situation."
Some national and regional articles have cited the SWPC as claiming there was a northern lights watch and an event with an index of Kp 6. That's a pretty hefty amount of solar activity. That's enough to get the hopes up of the Oregon coast and Washington coast. Yet that's where I (Oregon Coast Beach Connection editor Andre' GW Hagestedt) got a pit in my stomach. I stared at space weather prediction data for over two hours, nearly falling asleep and feeling utterly confused. Even stupid. Maybe I just wasn't smart enough to understand this stuff?
I couldn't find an eruption or an aurora watch from NOAA. Finally at one point, yesterday's article Sun activity: A calm day, debunking false claims popped up.
So while those of you in Long Beach, Rialto Beach, Brookings, Newport or Seaside won't get to see the real northern lights, there is always Renaissance. MORE PHOTOS BELOW
Oregon Coast Hotels in this area - South Coast Hotels - Where to eat - Maps - Virtual Tours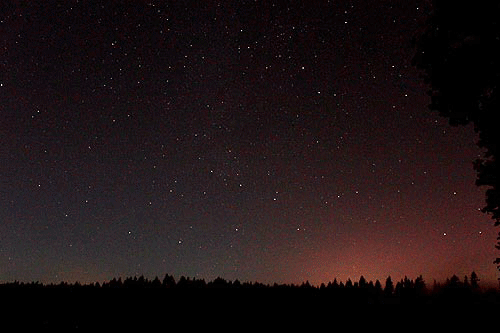 More About Oregon Coast hotels, lodging.....
More About Oregon Coast Restaurants, Dining.....


Andre' GW Hagestedt is editor, owner and primary photographer / videographer of Oregon Coast Beach Connection, an online publication that sees over 1 million pageviews per month. He is also author of several books about the coast.
LATEST Related Oregon Coast Articles
Back to Oregon Coast
Contact Advertise on Oregon Coast Beach Connection
All Content, unless otherwise attributed, copyright Oregon Coast Beach Connection. Unauthorized use or publication is not permitted