New Internet Hoax About Impending Oregon Coast Quake Goes Viral
Published 03/02/2016 at 8:01 PM PDT
By Oregon Coast Beach Connection staff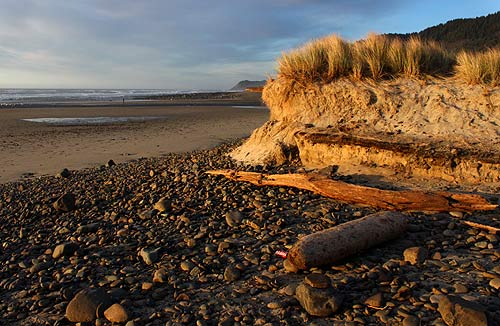 (Oregon Coast) – Fake news on the Internet is becoming a sizable concern for journalists and media professionals of all kinds, while at the same time threatening to become its own industry. This hard-to-spot trend has hit home on the Oregon coast again this week, with yet another hoax article about an impending quake coming to the West Coast, but this time with talk of mysterious carbon monoxide levels added for extra sensationalism flavor. (Photo above: Stonefield Beach, the site of an unusual Internet hoax a few years ago).
It all brings up the discussion of how to arm yourself against getting fooled by such hoax sites, and the damage these could do to real warnings that may be issued.
Earlier this year, a known hoax news site called Superstation95.com published a sky-is-falling scenario based on false interpretation of NOAA buoy data off the Oregon coast. The story quickly went madly viral, causing a lot of consternation in Oregon, but of course no such massive earthquake occurred.
This time, the same site published an eye-grabbing headline: "Carbon Monoxide Spikes to 40,000+ Where 'Usual' is only around 150 on West Coast - May Signal Coming MASSIVE Earthquake." It too went wildly viral, in spite of the red flag of an all-caps word in the headline– usually a signal the site is not run by real journalists. This is not standard practice by professionals.
The latest mythic missive, however, went a little more viral than the first, with other purported "news" sites picking up the story, even one embellishing it with claims of geologists in California "choking" on the fumes. The basis of the article was debunked shortly thereafter by a statement from NASA. There were no such fumes.
In both instances, Oregon Department of Geology and Mineral Industries (DOGAMI) officials and other scientists in the region had to field questions and go on the defensive on the subject. It's becoming a bit of an annoyance for scientists and a slight worry to some in the tourism industry.
Others are concerned there will be a kind of a "Boy Who Cried Wolf" attitude on the part of the public. The Oregon coast is due for a devastating quake and tsunami someday – something that could happen tomorrow or in 100 years from now. If the Internet hoaxes keep coming, and people continue passing them around and believe them, they'll quickly discover it's not real. Over and over again. Then, what happens when the big one really hits?
Ali Hansen, spokesperson for DOGAMI, said the two hoax incidents didn't cause an inundation of calls. She said a mere handful of media outlets discussed the viral articles with them and they fielded a few calls from the public.
She urged people to look to reputable websites if they see such a story making the rounds.
"You have to do your own diligent research," Hansen said.
If they don't quote specific scientists in the articles, that's often a red flag, she said. There is also no way to predict an earthquake, and she added the data talked about in those articles is not an indicator. Hansen also noted there are a few official quake sites that you should check, such as at http://www.pnsn.org or http://earthquake.usgs.gov/earthquakes/.
Oregon Coast Beach Connection also has one with realtime data streamed from USGS.
Making the determination of what is reputable is more difficult, but you can often get clues from the other kinds of stories posted on the site. This hoax site and others like it have, in the past, had story headlines like "Millions Get Lice from Tinder," or stories about presidential candidate Marco Rubio coming out gay or robots fighting in the Middle East.
Why do these sites do this? It's a bit like any sensationalist newspaper out there, or those supermarket tabloids with stories about "bat boy." It's about snagging readers. Except here, it's a bit more insidious, where the site publishers often look for ways to get articles to go viral, attracting more hits and thus more revenue. Often, this is done by masquerading as some kind of truth.
The central Oregon coast went through several bizarre and high-profile Internet hoaxes years ago when one local writer managed to publish erroneous claims of bogus tsunami alerts, along with the notorious incident regarding glowing boxes "from UFO's" left on a beach near Florence. The latter caused a media flurry that essentially shut down the spokesperson for the Hatfield Marine Science Center for a time.
There is good news on the horizon for those who get irritated with the viral nature of these fake stories. Facebook is trying to crack down on them, announcing in January they are experimenting with ways to warn the public a story has been determined to be unreal. The company is already noting that humor news-like stories such as from The Onion are satirical. Some Internet sages, like WebPro News' Chris Crum, say this could finally make a dent in the growing industry of fake news.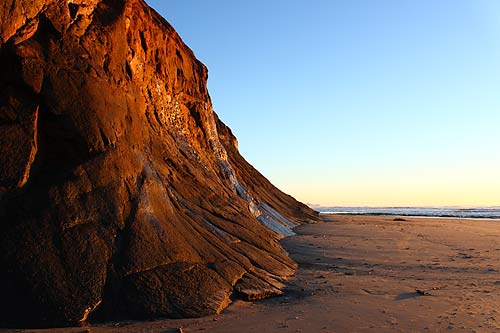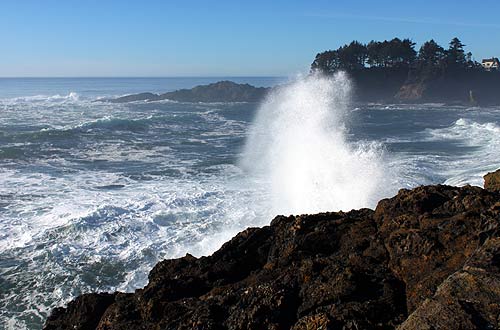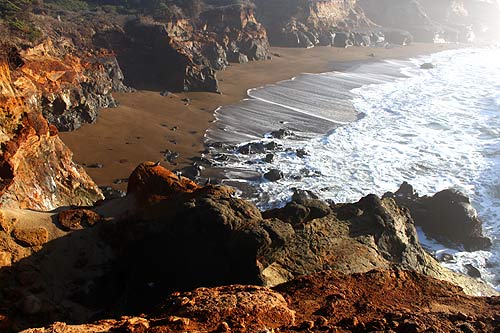 More About Oregon Coast hotels, lodging.....
More About Oregon Coast Restaurants, Dining.....
LATEST Related Oregon Coast Articles
Back to Oregon Coast
Contact Advertise on BeachConnection.net
All Content, unless otherwise attributed, copyright BeachConnection.net Unauthorized use or publication is not permitted