Seaside, Oregon Coast Revelations: Ten Fun Facts You Did Not Know
Updated Periodically
By Oregon Coast Beach Connection staff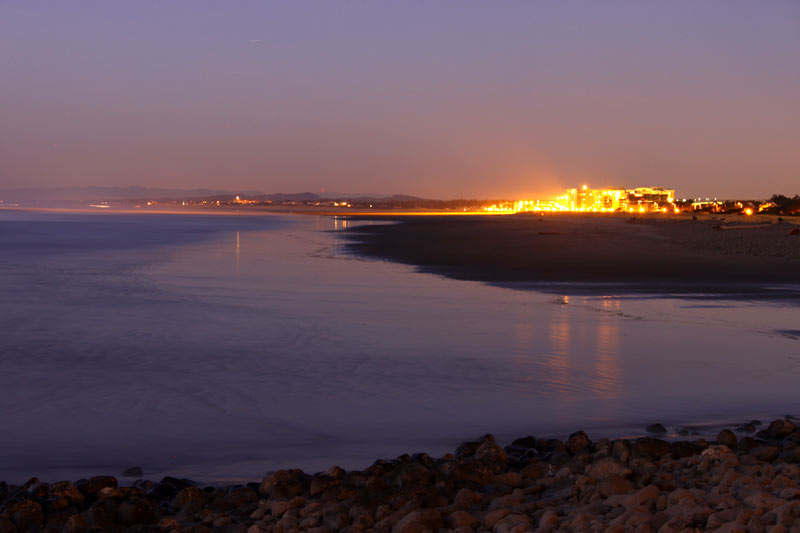 (Seaside, Oregon) – Ancient ruin-like structures, odd objects, serious secrets about the beach, wild elements of nature, surprising science and some unique history. There's so much more to the north Oregon coast town of Seaside than meets the eye, one that's been a tourism pull for families for generations. You find so much if you dig just a little below the surface. (Photo: the cove is part living history).
So, we've done some of that digging for you.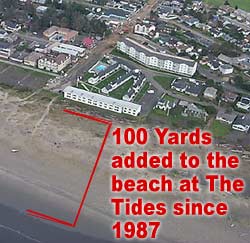 Cove Area Grew in the '80s. One really striking fact about Seaside and its geologic history is that the cove area at the southern was much shorter before the early 80s. It wound up gaining about 300 feet of beach when a massive landslide came off Tillamook Head and caused bundles of boulders to pool up the water for a few years. Eventually, sand filled in those areas, creating the long stretch between the Avenue U access and the tide.
Mysterious Pipe at Waters Edge. You may have sometimes noticed an old pipe sticking up out of the sand around the tide line, and perhaps wondered what it is. This is an interesting bit of living history in Seaside: it's the intake pipe for Seaside Aquarium. This brings the fresh ocean water into the nearly 80-year-old attraction, and much of the same pipe below the sand was used all the way back in the 1920s when the building was a natatorium (a heated salt water bath).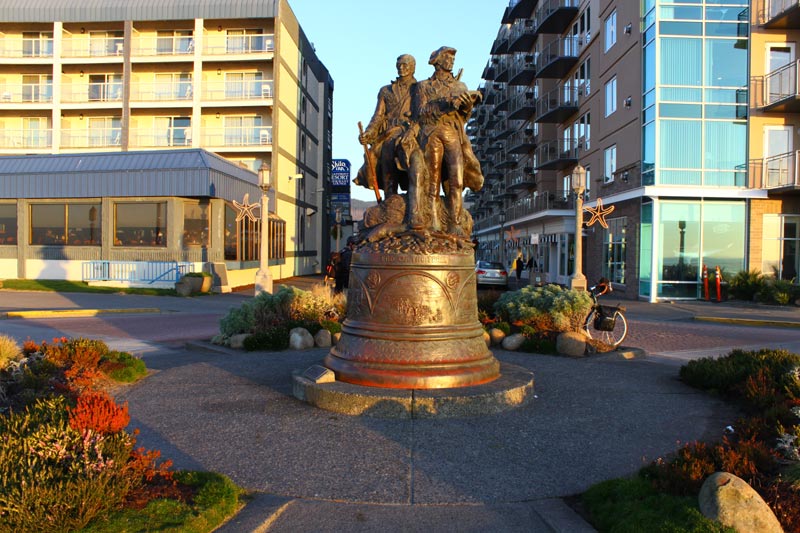 What's in a Seaside Street Name (and Below the Streets). You may notice that Highway 101 in Seaside sometimes has street signs calling it Roosevelt – and not Highway 101. This is a leftover from when the entire highway along the Oregon coast was called the Roosevelt Coast Military Highway as it was first being constructed in the '20s (named after Teddy Roosevelt, not his cousin). Before it was finished in the '30s, it was named the Oregon Beach Highway, but has changed names and nicknames at least twice since then.
Broadway Avenue is now the main drag through downtown, but when it was first constructed around 1900 it was called Shell Avenue. Historians believe many of the streets along the Oregon coast with this name are believed to have been initially built by using the shell middens from ancient tribes who lived in the area. This practice – considered ghastly now – made building roads easier then, but it also meant raiding piles of artifacts and maybe even burial sites. This means it's possible there are native remains buried beneath Broadway today.
World War II Military Bunker Atop Tillamook Head. Take about a mile and a half hike from Cannon Beach's Ecola State Park – or a little over length from Seaside – and you'll run into an old bunker from World War II. This ancient construct once housed a radar station on top of Tillamook Head.
What's viewable now is a largely moss-covered concrete structure, with a few squarish concrete blocks on top containing slats. Clearly for guard lookout purposes, they look as if they could've also accommodated machine guns.
Inside, the bunker has several rooms – apparently still fairly well kept. There are some areas with notches in the concrete which probably served as tracks for large movable items on platforms.
There is no entrance to the bunker, however. You'll have to admire it from outside.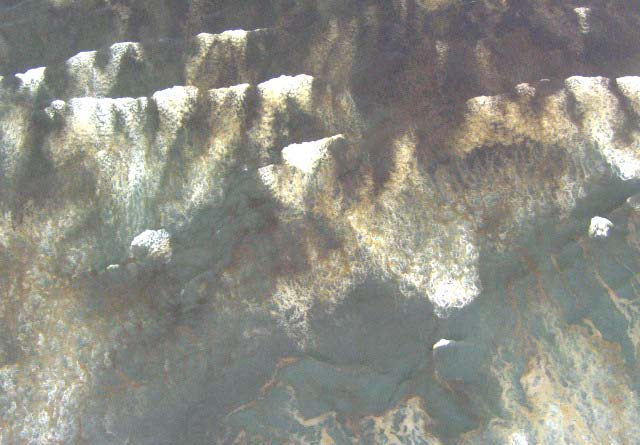 Brown Waves. Periodically, the town is host to a host of brown waves. Sometimes, they're even kind of globby, black and sludgy in spots. Don't be alarmed – it's a good thing. Although it freaks out tourists because they think it's pollution. In fact, it's huge amounts of phytoplankton: what's called a phytoplankton bloom. Conditions in the Seaside, Gearhart and Warrenton areas are sometimes more conducive to growing gobs of these microorganisms. When you get enough, they turn the surf brown or even sludgy in certain patches.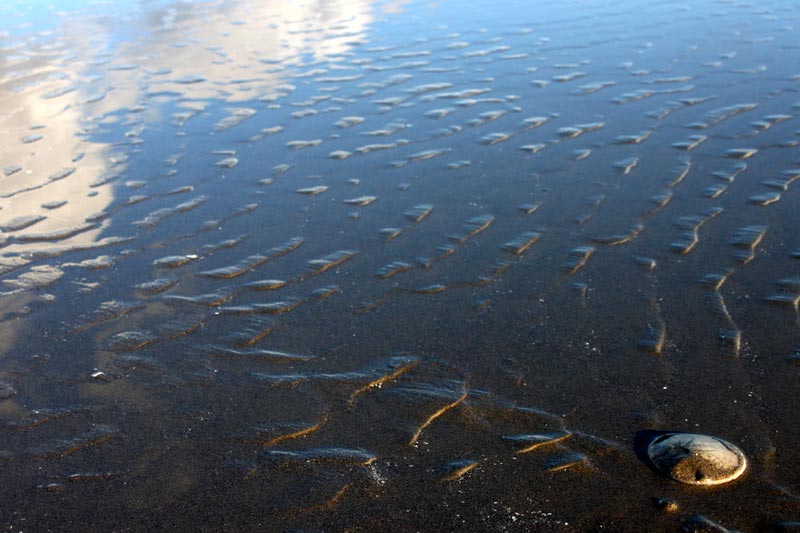 More Whole Sand Dollars Found Here. A very little known fact is that the northernmost edge of Seaside and the southern part of Gearhart (around the Necanicum River) are where you can find more whole sand dollars than anywhere else on the Oregon coast. This has to do with so many nutrients in that area that they simply thrive (the same nutrients feed the brown wave-inducing phytoplankton) and the fact very few people are here to pick them clean.
Aside from that, exactly why so many sand dollars end up here is a bit of a mystery.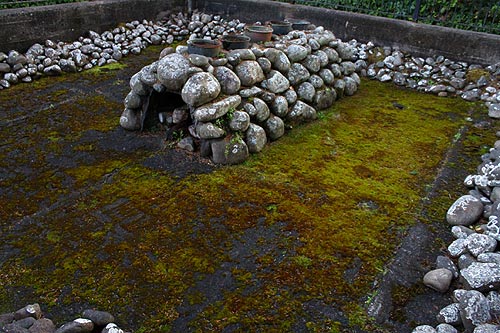 Lewis and Clark Works Replica. Sometimes known as a salt cairn. From January to February 1806, one group from Lewis & Clark's Corps of Discovery went to the beaches of Seaside and boiled sea water for salt. The site is considered to be the exact spot by historians. Look for Lewis & Clark Way to find the replica of the boiling structure.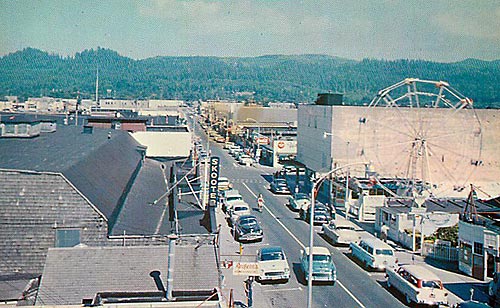 Ferris Wheel. Believe it or not, Seaside used to have a Ferris wheel. Sounds crazy in a coastal environment such as this, doesn't it? For one thing, it wasn't that tall – not quite 50 feet high. Secondly, it did not operate in anything but seasons of calmer weather. What isn't known, however, is how they tied it down during windier days and big storms.
The Ferris wheel was part of Gayway Park, which ran from 1953 until the early 80s. This little amusement park stood a tad west of where the little choo-choo train ride is now on Broadway and included a small rollercoaster and other bits of fun.
Bird Feeding Frenzies at the Necanicum. Periodically, spring brings huge rushes of baitfish like anchovies or herring to this part of the north Oregon coast, and sometimes they flood into the Necanicum River. Then, you often have this wild display of a bird feeding frenzy as they swarm the river, gobbling up the fish. There can be a hundred of them, easily. Pelicans are known for actually herding the baitfish into groups so they can be swallowed more easily in greater numbers.
Seaside's Rock 'n Roll History. In the '60s, there was an all age music venue called the Pypo Club that was rather legendary in the then-growing Pacific Northwest music scene. In a town this small, some big names played it, including Paul Revere and the Raiders, Gene Vincent and of course The Kingsmen. Three decades before Seattle and Portland really exploded in the national scene with its indie rockers, the Pybo was above a skating rink and natatorium for a time. Then by the mid sixties it had moved a couple blocks north. Oregon Coast Lodgings for this - Where to eat - Maps and Virtual Tours
More About Seaside, Oregon hotels, lodging.....
More About Oregon Coast Restaurants, Dining.....
LATEST Related Oregon Coast Articles
Back to Oregon Coast
Contact Advertise on BeachConnection.net
All Content, unless otherwise attributed, copyright BeachConnection.net Unauthorized use or publication is not permitted