3 Wild Curiosities of Astoria, Oregon Coast No One Else Has. Hint: 1st Exploding Whale, Bridge, Star Trek
Published 09/28/23 at 3:47 a.m.
By Oregon Coast Beach Connection staff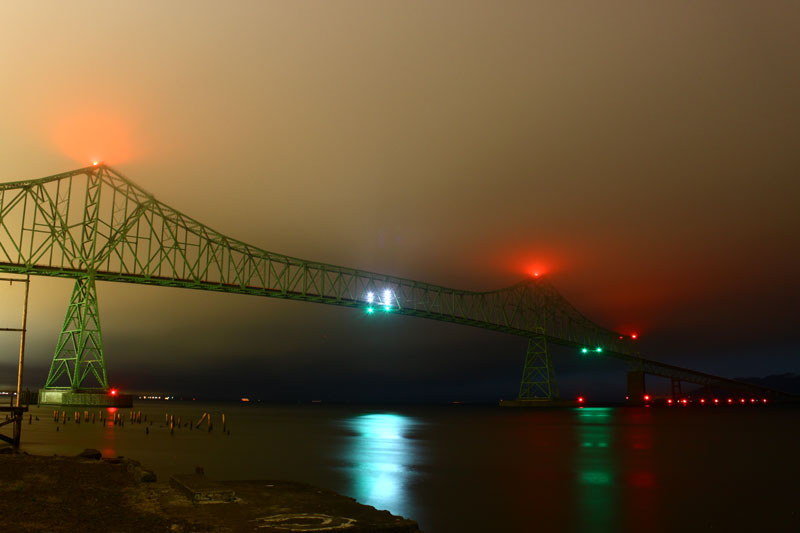 (Astoria, Oregon) – One burgh on the north Oregon coast has a few things no other regional town has: several things, actually. It's full of firsts, rarities, singularities and curiosities that set the Astoria-Warrenton area apart from not just the coastline it's on but many little towns around the country as well.
Yes, it's the main filming locale for much of Goonies, it's where cable TV was invented and it's the only west coast spot with such steep hills aside from San Francisco. Going just by its beginnings, it was the very first European settlement west of the Rockies way back in 1811, and certainly the first U.S. fort in the NW with Fort Clatsop when Lewis & Clark wintered here in 1805-06 (well, in the Warrenton area).
Yet three things are truly striking about the place: three fun facts that no other Oregon coast town can claim (and many others in the U.S. can't either). The very first exploding whale was not in Florence, Astoria has a special Star Trek mention no other town in the world does, and that bridge holds a unique record.
Longest Truss Bridge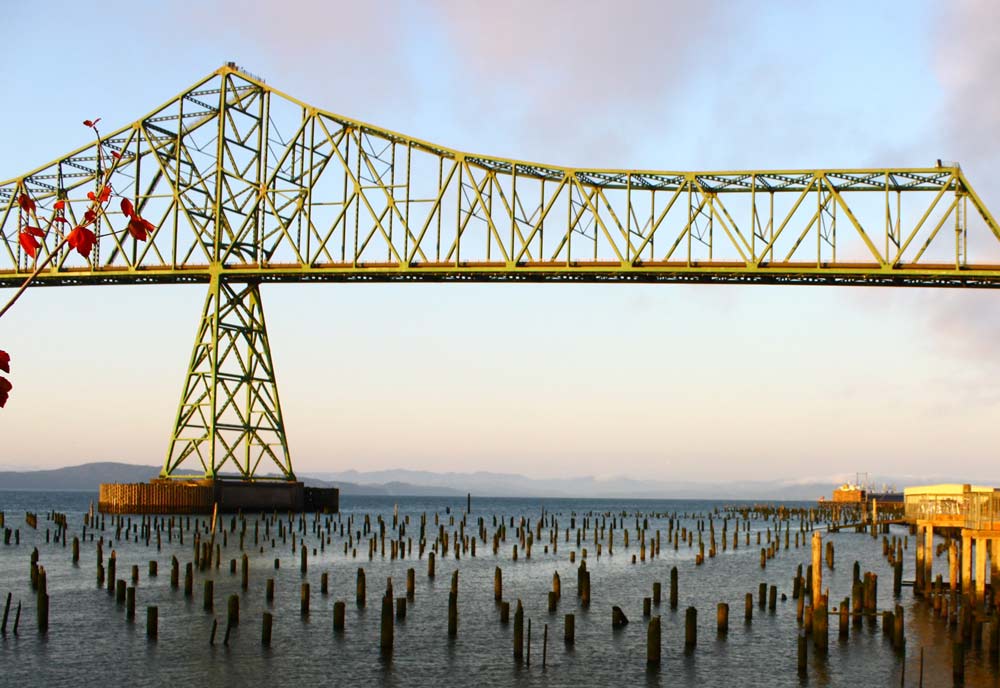 The longest continuous truss bridge in the United States is right here in the Oregon coast town. 4.1 miles of elevated roadway stretch between Astoria and the south Washington coast, and the longest span section is 1,232 feet. That causes it to beat out anything else in the U.S. It's among the highest in the state at 196 high from waterline to road. However, it's gets shorter and shorter as you get to the Washington side.
The bridge can look especially cool at night, as seen at top in this photo by Oregon Coast Beach Connection.
MORE ARTICLE BELOW

Astoria didn't get a bridge until 1966. Before 1921, there wasn't even a ferry to get you across the river: everyone had to boat it for those 100 or so years the town was around. Construction on the Astoria-Megler Bridge began in 1962 and it was opened in 1966.
Star Trek Called It "Heaven"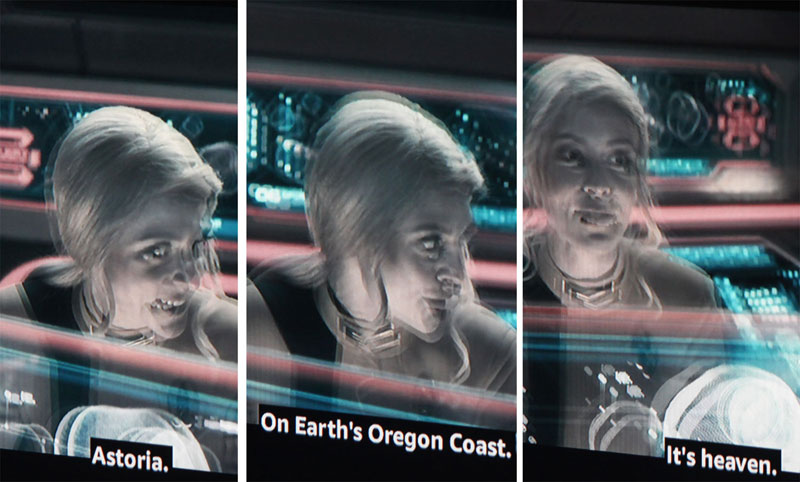 That long, long mission to go where no one has gone before is now over 1,000 years old (at least in Star Trek canon), although to us terrestrials it's a tad over 50 years. In all that time, the various shows have definitely mentioned plenty of towns around the country and the world, but never in that time has it called one "heaven." Neither had it mentioned the Oregon coast.
Paramount Streaming's Star Trek: Discovery did both of those in April of 2022, at the end of season 4 with that last few minutes of the season finale. As Discovery is shaking violently in the midst of some near-death experience, crewmembers start relaying where they'd like to go when all this is over.
"Astoria. On Earth's Oregon coast. It's heaven," blurts out Lt. Commander Eva Nilsson (played by Canadian actress Sara Mitich). The internet lit up with that one over the next few weeks. Who in Oregon didn't bolt out of their seats and scream "YEAH!"
Star Trek: Deep Space 9 had Commander Sisko mention his "sister in Portland," though we're not sure if that's the other Portland. There is also an actress from Seinfeld and some Star Trek episodes that lives here on the north Oregon coast. See all that in the full story. According to Star Trek: 'Astoria. On Earth's Oregon Coast. It's Heaven'
Warrenton Had the First Exploding Whale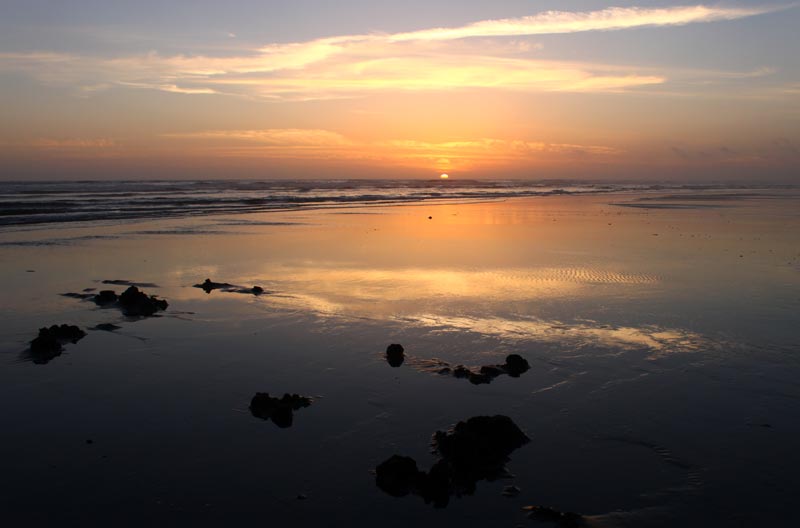 It's the joke that keeps writing itself over and over. 1970's Exploding Whale event in Florence cemented that town and indeed Oregon into the minds and hearts of online mirth addicts worldwide. (Above: Warrenton, Oregon Coast Beach Connection. No, there's no pics or vid of the first whale)
'Hate to "blow" up your bubble: but dear Florence, you weren't the first on the Oregon coast to have an Exploding Whale. That honor goes to Warrenton on September 1, 1937, when it dynamited a great, big smelly cetacean and yes: blubber and goo rained on everyone.
It started out much like the situation in Florence 33 years later. A huge whale came ashore on the tidalflats near Astoria and Warrenton on August 18, and not on the beach. It was a huge hit with onlookers for a short bit on this rather warm August, drawing hundreds. However, it stank quite quickly, and Warrenton was soon immersed in the nasty odor.
An enormous bureaucratic bottleneck clogged what anyone might do next, as officials from one government agency or another bickered over permissions and approach to the problem. Warrenton's mayor was furious, and finally acted on his own, snagging a "powderman" - as newspaper reports called him – a dude with dynamite.
A large crowd had gathered, and as The Eugene Guard (later Register-Guard) put it "Like the crowds that rush to a fire, a lot of people stuck their noses into something that didn't concern them at Warrenton last night, much to their own chagrin."
Blood, guts and blubber went everywhere, and the 53-foot whale was blown to little bits. And even though people ran for their lives (or the lives of their clothing, anyway) and cars were so covered in goo that lines for carwashes in Astoria were monumental, locals considered it a success.
The whole tale is one bizarre incident which you'll have to read, as it changed the way officials dealt with dead whales, set legal precedents, and yet somehow the Florence incident still happened. Warrenton Had an 'Exploding Whale' 30 Years Before Central Oregon Coast
Hotels in Astoria - Where to eat - Astoria Maps and Virtual Tours
More About Oregon Coast hotels, lodging.....
More About Oregon Coast Restaurants, Dining.....


Andre' GW Hagestedt is editor, owner and primary photographer / videographer of Oregon Coast Beach Connection, an online publication that sees over 1 million pageviews per month. He is also author of several books about the coast.
LATEST Related Oregon Coast Articles
Back to Oregon Coast
Contact Advertise on Oregon Coast Beach Connection
All Content, unless otherwise attributed, copyright Oregon Coast Beach Connection. Unauthorized use or publication is not permitted