Fiddling With AI and Oregon Coast Images Can Be a Riot
Published 04/24/23 at 11:32 PM
By Andre' GW Hagestedt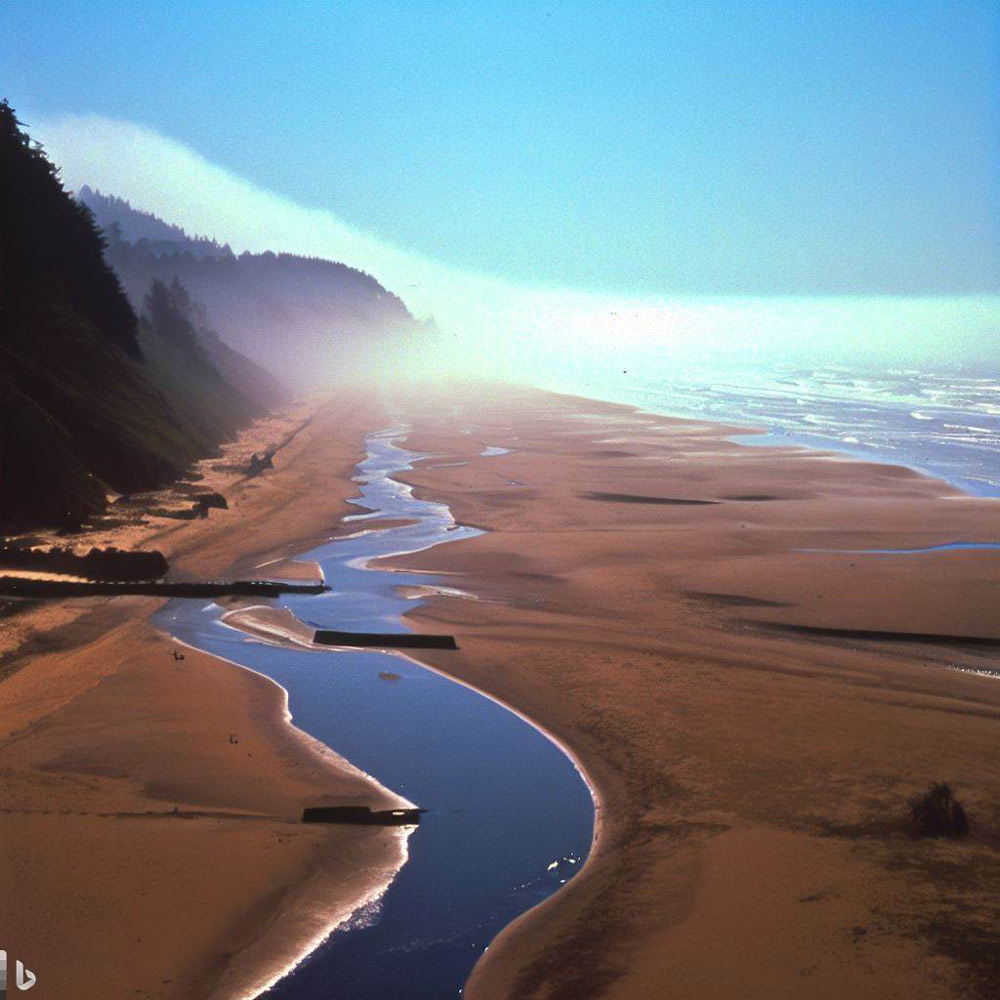 (Oregon Coast) – Artificial Intelligence (AI) is all the rage right now, especially in the news as it gets talked about more than a few times a day. Some are using it for truly constructive purposes, like assisting the blind to see things around them via an app, or in medicine where it's spotting health issues that humans sometimes don't. It's also getting used to cheat, as in students or others using AI to write material for them. (All images Bing AI)
For others, it's opened a whole new wide world of possible art expression or experimentation of some kind. This is where it can get funny. Bing AI has a feature where you can create images by telling it what you want. The results are whimsical to ridiculous and hilarious, yet always impressive. They're even beautiful in many ways, with a quirky sort of photo realism that actually winds up simultaneously surreal.
I have a definite disposition towards experimenting with new tech, so I just had to: I had to fool around with this. And of course, my mind often works like a random word generator, something I got from growing up on Monty Python. I love oddball, goofy phrases strewn together from disparate things. And then there's two of the things I think about the most: Prog rock / art rock from the '70s through now and the Oregon coast and Washington coast.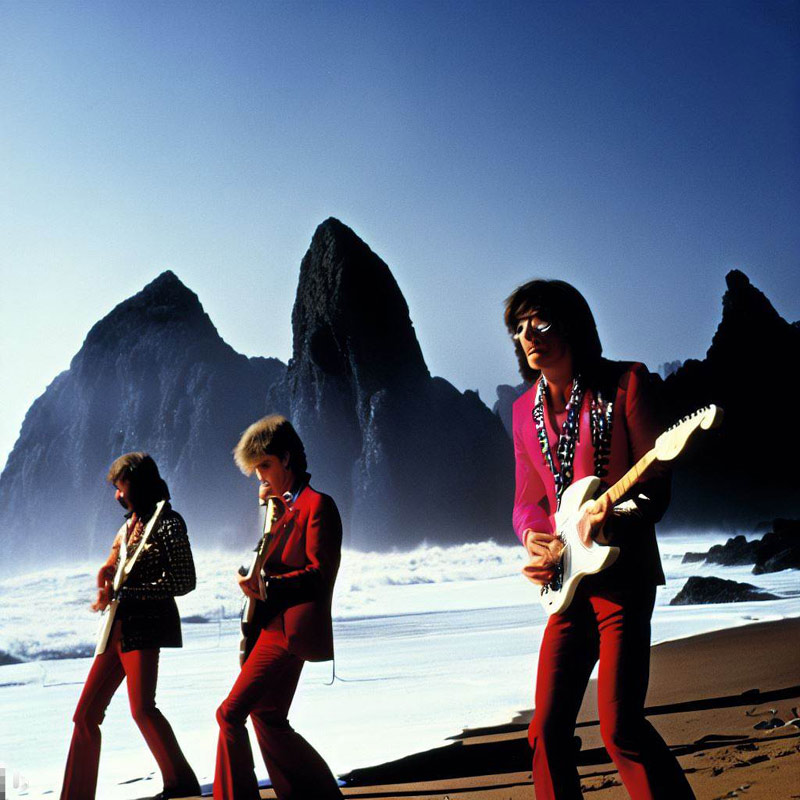 So what first pops into my mind to amuse myself? "Roxy Music Oregon coast '71." I punch that into Bing AI, and it comes up with this freakish sight:
Now, as far as I know none of the members of Roxy Music ever made it to the Oregon coast – although it's possible someone from its long lineup took a vacation out here. They did come to Salem in '75, however. So in my mind I was curious what the AI thought they looked like if they were on our coastline.
Well, they got the bell bottoms right. The Roxy boys wore plenty of those back then. None of the three look like anyone in the band, except maybe some tripped out misinterpretation of singer Bryan Feery. Otherwise, it looks like at least two iterations of Ron Wood, but with a melty face out of a horror movie.
And just where are they? It looks like a mish-mash of Bandon coupled with other sea stacks from elsewhere.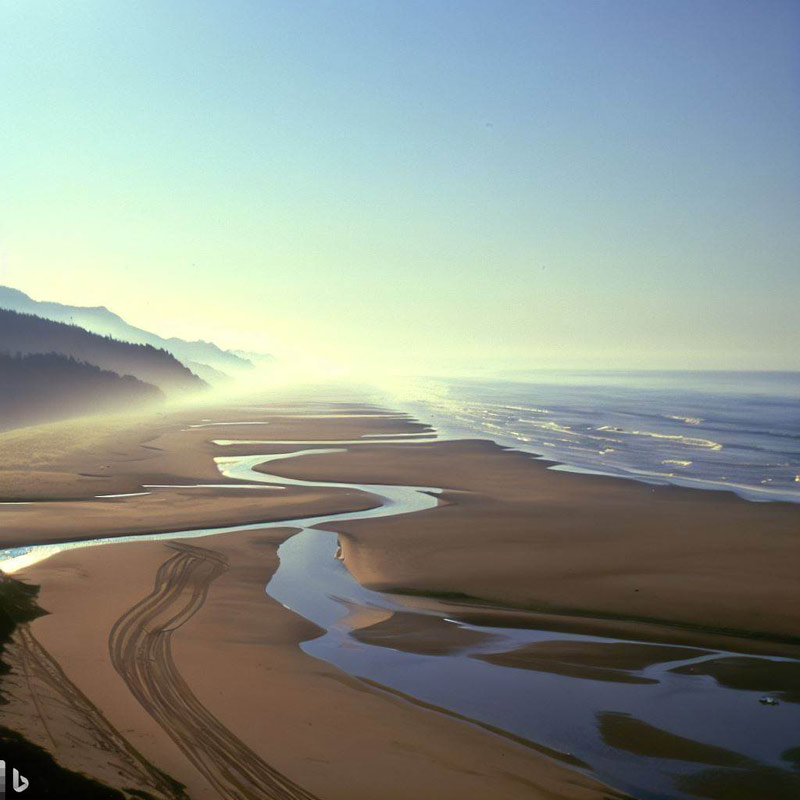 The AI created a totally new dreamscape of the coast. It's goofy but it's also interesting as hell.
Two things pop into mind: the AI guards against using any image that could be interpreted as a copyright infringement of any other photograph or painting, so it can't use actual places. It also cannot utilize a living human's face, so it creates reasonable facsimiles – or maybe not-so-reasonable. Especially when it comes to public figures.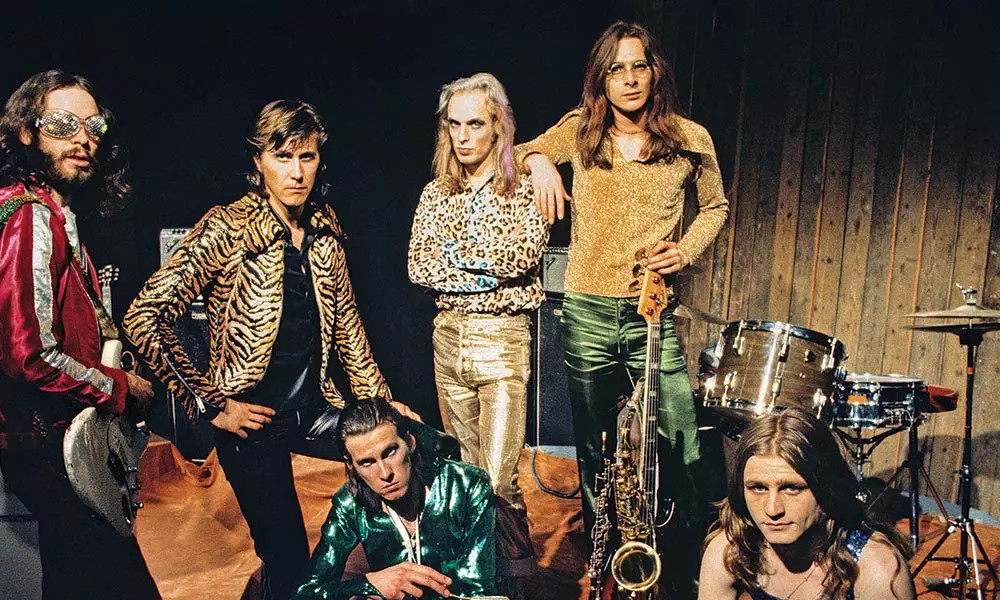 After all, this is what Roxy Music really looked like in '71 – arguably more glam than Bowie.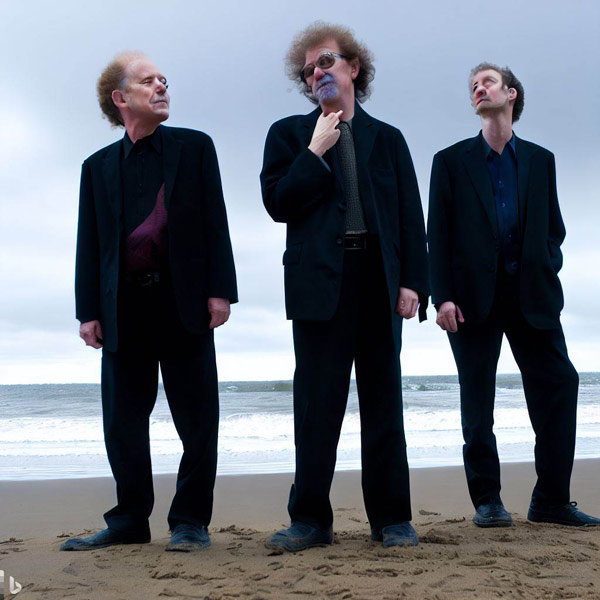 I found the same thing when I plugged in my very favorite band of all time: King Crimson. But I punched in "King Crimson double trio Oregon coast," because the '90s version of the band (with two guitars, two drums and two basses) was likely its most creative period.
The AI did not get "double trio" correct, and the faces are a hoot. The middle one looks vaguely like drummer Pat Mastelotto, and the left hand dude has some hint of Robert Fripp – but they all look horribly injured.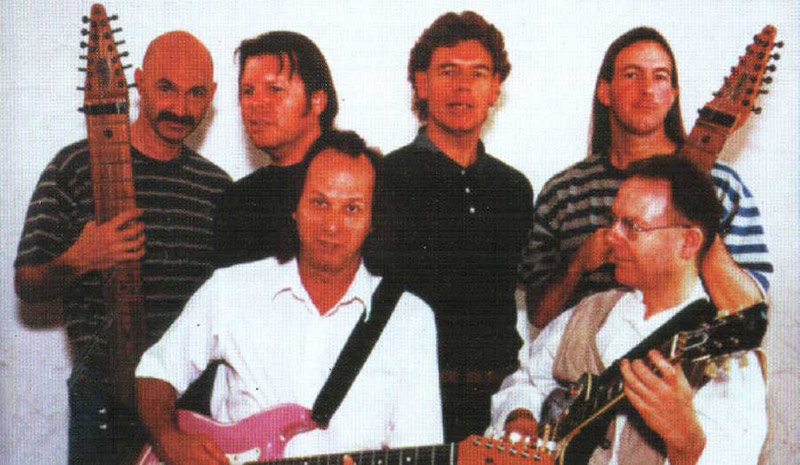 Actual double trio of King Crimson
This was the actual double trio in the '90s. But hey, the AI at least got the cloudy beach conditions right.
Then, on a whim, I tried "Oregon Coast 1975." This was truly trippy – and funny as well. (See the two coastal shots above)

Where is this second one? Nowhere. There's that whole long sea water puddle running along the length of this vast stretch – which does not exist in the real world. The headland in the distance looks a little like Cape Sebastian, but the stretch of cliffs looks a bit more like the area from Silver Point down through Arch Cape. Wow, I said as I laughed.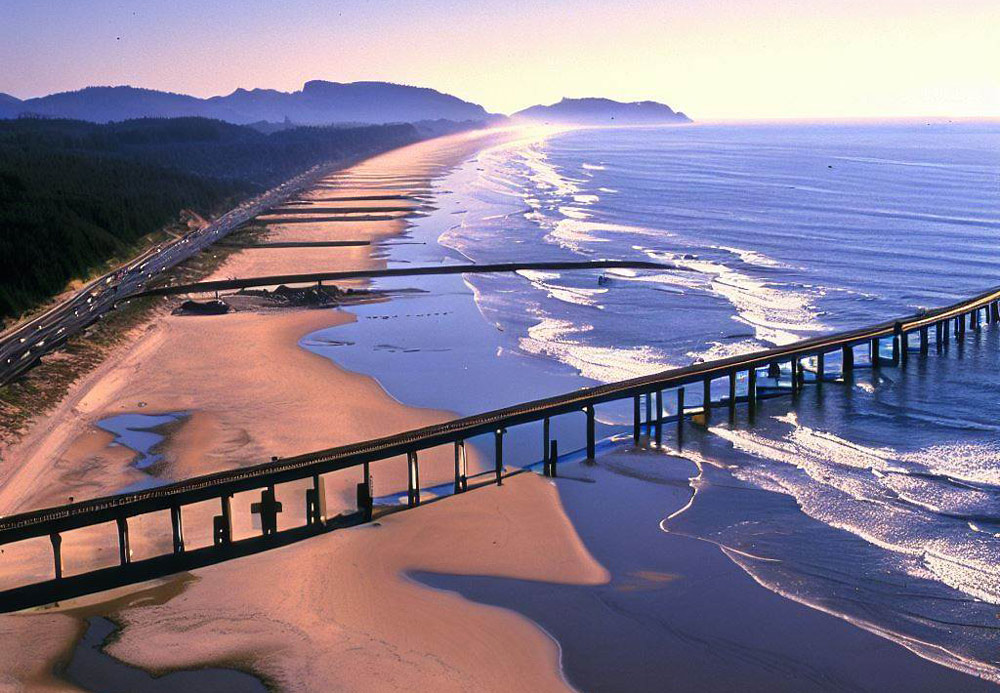 One of the others the AI generated was a real mind-blower: surreal highway bridges darting off into the sea, some apparently ending nowhere. For this one I used "Oregon Coast Beach Connection 1975" - completely silly as we didn't exist until 2007. It gave this reinterpretation of Highway 101, which looks more like a highway in L.A. Eek. It bends your brain a bit to think about it, this alternate universe of our coastline.
Ultimately, it doesn't look like the AI imaging function will be of any use to the travel industry. But who knows? Someone may find a part of this that works, other than just screwing around.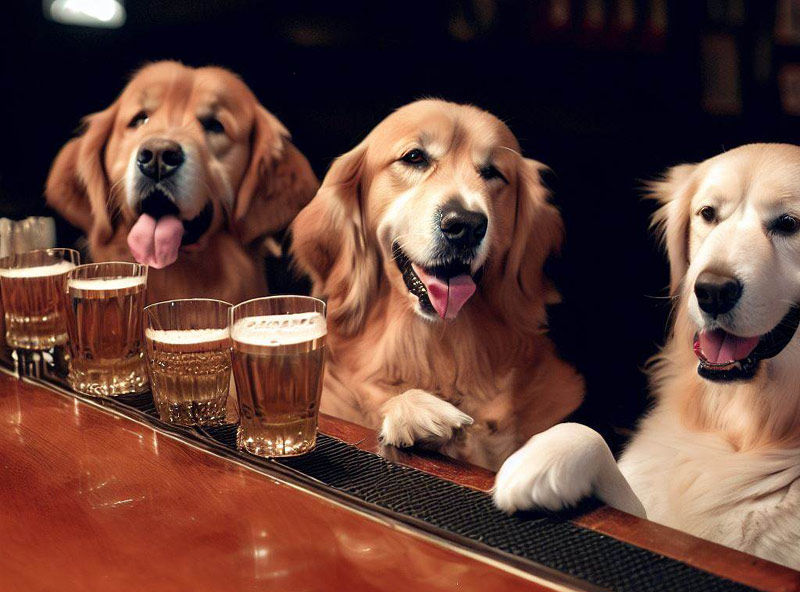 Also, for good measure, here's what happens if you plug in "golden retriever orders drink at a bar." It's unbearably cute as well as funny, along with being impressively realistic in some ways.
Oregon Coast Hotels in this area - South Coast Hotels - Where to eat - Maps - Virtual Tours

More About Oregon Coast hotels, lodging.....
More About Oregon Coast Restaurants, Dining.....


Andre' GW Hagestedt is editor, owner and primary photographer / videographer of Oregon Coast Beach Connection, an online publication that sees over 1 million pageviews per month. He is also author of several books about the coast.
LATEST Related Oregon Coast Articles
Back to Oregon Coast
Contact Advertise on Oregon Coast Beach Connection
All Content, unless otherwise attributed, copyright Oregon Coast Beach Connection. Unauthorized use or publication is not permitted