Designers Could Win $1,000 for Banners in Central Oregon Coast Town
Published 06/06/21 at 2:30 AM PDT
By Oregon Coast Beach Connection staff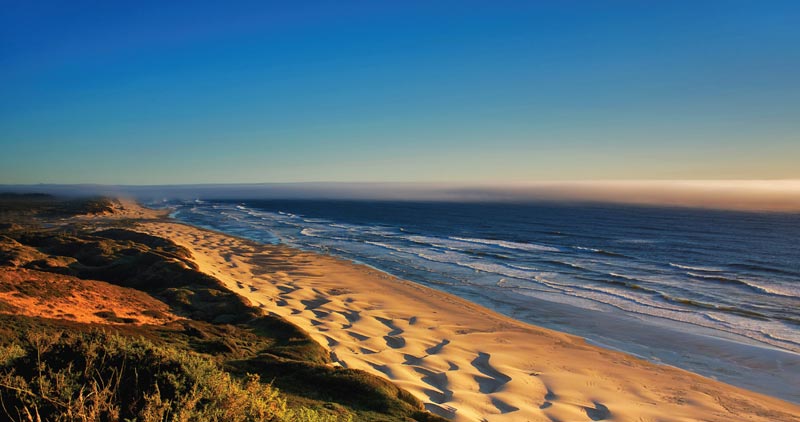 (Florence, Oregon) – The central Oregon coast town of Florence is looking to do some redecorating, soon putting up massive festive and colorful banners on power poles around town. However, they need the public's creative designs first.
Florence Area Chamber of Commerce is putting out the call for the coolest graphic designers out there, and the winning look could get you $1000.
The chamber is in partnership with the City of Florence, Central Lincoln PUD, and Three Rivers Casino Resort on the decorative banners, getting set to place them along the Highway 101 corridor and at the casino.
"The Chamber is pleased to launch this program to catch drivers' attention at the casino and through our Highway 101 corridor, get them to slow down a little, and help direct visitors to stop, shop, eat, play, and stay here in Oregon's Coastal Playground," said Chamber president/CEO Bettina Hannigan. "Four million cars pass through Florence on Highway 101 every year. We want to capture some of those visitor dollars for our economy. When we do, everyone benefits."
The Chamber's call-to-artists to submit design ideas closes June 14. To learn more and submit designs, entrants are directed to FlorenceChamber.com/FlorenceBannerArtistCall.
On the north coast, at Seaside, the town's very northernmost strands are the beaches less traveled, located by the Necanicum River and the Estuary Walking Trail. You can see part of this from Highway 101, where hordes of rugged dunes cover both sides of the Necanicum River as it winds its way out to sea. All this is accessible from the parking lot at 12th Avenue. It winds on for about half a mile as you enter more and more unspoiled territory, eventually winding up at a slightly rocky area near the bay mouth.
Every now and then, you want the best of both worlds that the Oregon coast can offer. The rough and tumble of the beaches and maybe some wild waves, and then all the creature comforts of civilization not too far away. Or perhaps because even the nicest times of the year can be a bit moody on the Oregon coast: this can be cause to run and hide for a bit
The great hidden secret about this area is the proliferation of unbroken sand dollars here, the result of a combination of tidal conditions, an undersea shelf that is ripe with the creatures and a distinct lack of crowds to pick the objects washing up. On the other side of the Necanicum, as you edge closer to Gearhart, there are even more of the sand dollars lurking.
It's also one of the more deserted beaches on Oregon's entire coast.