Five Reasons Doctor Who Should Film on the Oregon Coast
Published 08/17/2014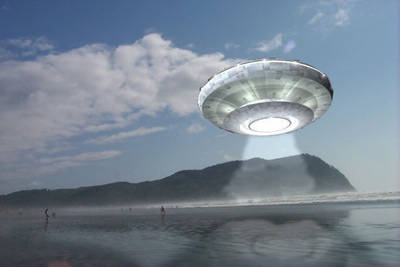 By Andre' Hagestedt
(Oregon Coast) – You guessed it. I'm a serious nerd. And proud of it. So between my love of the Oregon coast and my consistent binge-watching of tons of Doctor Who over the decades, it has struck me for a long time that many of the places I regularly photograph look like some place everyone's favorite time traveler would end up at one point or another. Areas of immense and yet alien beauty abound around here. (Above: Seaside, Oregon - probably the Daleks.)
[Note: this was written in 2014, before this glorious new change in direction with Jodie Whittaker debuting as the first female Doctor - but the sentiments still stand, Chibnall and crew.]
So let me personally try to convince the latest Doctor (who reminds me a bit of Anthony Bordain) and his film crew to materialize along this coastline and do your magic.
You'll find it inspiring. Trust me.
I'll give you more than five reasons you should head out here, dear BBC, Moffat, et al. One of the more practical ones being Oregon hands out nice incentives to film companies these days, resulting in shows like Leverage and Grimm being filmed here in recent years. Lodging for your crews is going to be less expensive than major cities, even Portland. This coast is very similar to yours in Britain, in the meteorological sense, so the climate won't spring any major surprises on your gear. I would, however, suggest hitting here in the early fall when the area is at its warmest and sunniest, but you'll run into some of that beautifully atmospheric fog as well.
More importantly, however, it's the sites and sights that matter. Here are the main five reasons Doctor Who should film on the Oregon coast. There's plenty more photos at the links provided.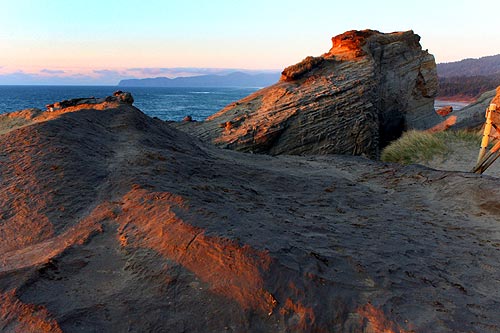 Cape Kiwanda, Pacific City. There's little about this high vantage point that isn't alien-looking. Weird crags, nooks and crannies dominate this surreal spot, along with some areas that have a very unusual pock-marked, moon-like vibe. Look down into that oceanic canyon and spot shapes that are simply hard to describe, although you could say they're somewhere between Dr. Suess and a Yes album cover.
Then there's that towering dune – and the dunes around it. At the top of the main Kiwanda dune are bundles of bare, post-apocalyptic trees. Chunks of Cape Kiwanda scream the presence of the Ood.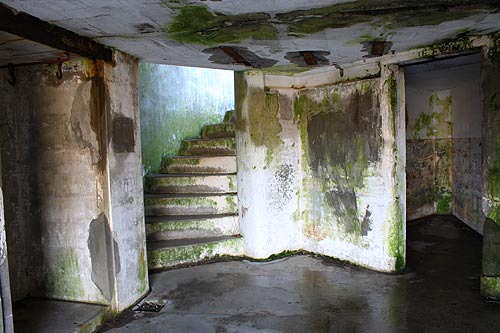 Fort Stevens State Park Battlements, Shipwreck. One of the most photographed shipwrecks in the world is right here on the north Oregon coast: the wreck of the Peter Iredale. It's already been used in the post-nuclear holocaust film The Road, and it would be the perfect background prop for some adventure the Doctor was engaged in.
The eerie battlements abound here: the massive, hollow remnants of the concrete bunkers that guarded the area from the Civil War through World War 2. Huge circular holes are surrounded by rusting railings, giving way to dark, castle-like stone staircases that twirl downwards into even darker, more mysterious rooms.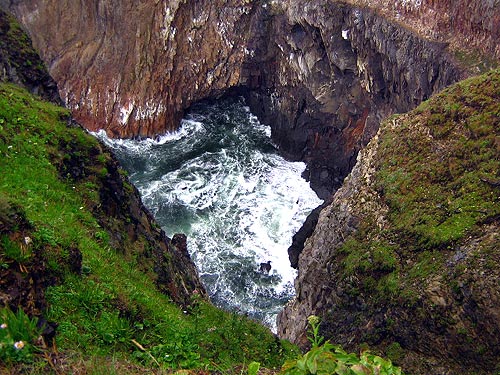 Forbidden at Manzanita. Between Oswald West State Park and the famed Neahkanie overlooks sit some wild, weird hidden wonders. A hiking trail will lead you to the oddly-shaped cove, more like a tall tube going down into the raging sea than a cove, really. Within sight is the freaky Cube Rock that already looks like it was left over from some ancient race of giants. Other sections of the cliff look like something out of Beneath the Planet of the Apes. These are the dangerous, forbidden areas, actually.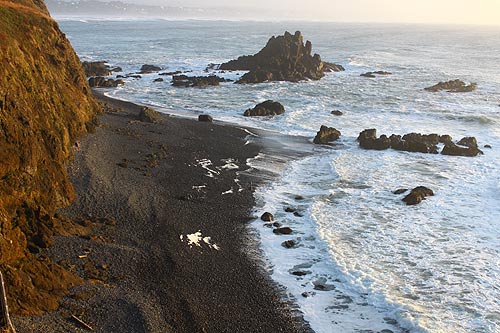 The Doctor Who Standby: Quarries. It seems as if half the TARDIS' materializations happen in quarries. There's not a lot of that, unfortunately, along the Oregon coast. But one fascinating former quarry exists at Yaquina Head in Newport, though it's now mostly occupied by a sort of massive tide pool experiment. There's a bizarre beach just below the headland, however, full of large black stones that make rattling noises when the tide washes over them.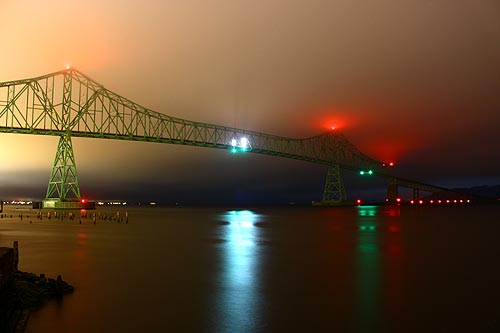 Astoria's Victorian Time Travel Vibe. You couldn't portray atmospheric Astoria as actually Victorian England, but the town where classics like Goonies, The Ring 2 and Short Circuit were filmed has some moody, trippy, elderly homes that date back to that era. Plus, semi-abandoned docks are in abundance, and chunks of the town has a feel straight out of the '60s or '70s, albeit in an old Americana kind of way.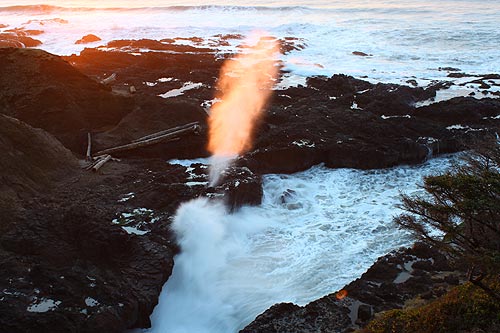 Yachats' Basalt Labyrinths. The little town of Yachats (pronounced Ya-hots) is almost nothing but dynamic drama of the waves. The shoreline has more jagged basalts than you can swing a sonic screwdriver at, which sparked my imagination enough as a kid to engage in all sorts of play-pretend Star Trek moments between my brother and I. Much of it does look unearthly.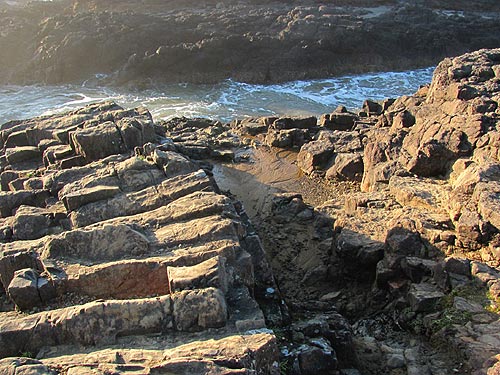 The 20 miles or so south of town also present more perfect backdrops for the Doctor to be chased by otherworldly beasties, with a variety of semi-hidden beaches and all manner of blob and basalt shapes. Some of these former lava fields even resemble the ruins of ancient steps.
Tell us the geologic history there, won't you, dear Doctor?
This is a state that loves Doctor Who. I'm sure the streaming stats will back that up. Not to mention, there's a bar in Portland called the TARDIS Room entirely devoted to all things Whovian. These beaches would be difficult terrain for K-9, but they'd present DW fans with a fascinating new view to exploration.
Editor Andre' Hagestedt is one year older than the Dr. Who series, and met the second doctor (Patrick Troughton) in the '80's. Other sci-fi obsessions include Battlestar Galactica, Star Trek and Continuum. Among his fave bands is Manic Street Preachers, whose bass player – Nicky Wire – was reportedly penning a Doctor Who script last year. He's also hoping for that to come to fruition.
More About Oregon Coast hotels, lodging.....
More About Oregon Coast Restaurants, Dining.....
LATEST Related Oregon Coast Articles
Back to Oregon Coast
Contact Advertise on BeachConnection.net
All Content, unless otherwise attributed, copyright BeachConnection.net Unauthorized use or publication is not permitted