State Officials Point Out Big Birds Abound on Oregon Coast Now
Published 09/09/2013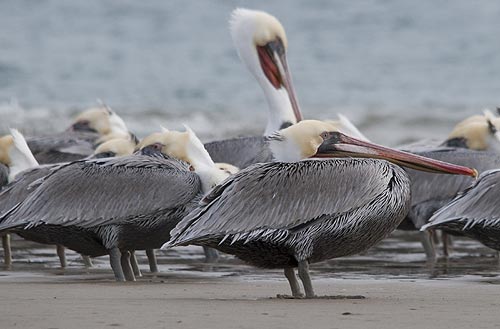 (Oregon Coast) – Some interesting bird action is happening along the Oregon coast, especially for those who love egrets, herons and pelicans. Oregon Department of Fish and Wildlife (ODFW) recently dropped some hints. (Above: brown pelicans)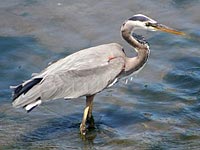 Great Blue Heron
This time of year is still prime viewing for brown pelicans, ODFW said in a recent release. They show up along the Oregon coast in the early spring and usually leave in October or November. You may find some of these birds occasionally over the winter in Oregon, but they usually don't do very well. In 2010, many of them actually starved to death in this area.
Brown pelicans breed during the winter in the Sea of Cortez. The brown pelican is a permanent resident of the coastal marine environment from central North America southward to northern South America.
Along the Oregon coast, you'll find they are superb fishers noted for their spectacular head-first dives to trap unsuspecting fish in their expandable pouches. Of the world's pelican species, only the brown pelican feeds by this plunge-diving method, which makes them fun to watch.
Despite being a superb fisher, the brown pelican isn't above begging on local docks for scraps, however experts say that the majority of their food is caught rather than scavenged.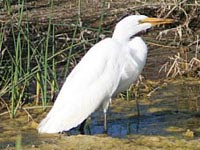 Great Egret
Their diet consists of fish and some marine invertebrates and it is highly inadvisable to feed them because they do not do well on human food.
"Brown pelicans are highly social year-round and breed in colonies of up to several thousand pairs – typically on offshore islands" ODFW said. "Pairs build nests on the ground or in trees, depending on what's available; they incubate eggs under their foot webs, and they feed their young regurgitated and predigested fish. When the young reach 3 to 4 weeks of age, they can swallow whole fish, which they obtain by thrusting their bills into their parents' throats, forcing them to regurgitate."
The longest lived brown pelican on record died at 43 years of age.
"So get out there and do a little pelican watching," ODFW said. "They are pretty easy to find up and down the coast this time of year."
Oregon coast estuaries are host to two impressive birds this time of year: great egrets and great blue herons. Both herons and egrets are wading birds that prowl the shallows looking for fish, crustaceans and amphibians.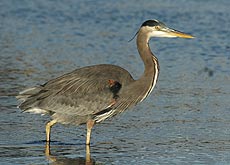 Heron photo Seaside Aquarium
ODFW said great blue herons are the largest members of their family in North America with a wing span of more than six feet and standing as tall as 54 inches. Their grey, black and white plumage gives them a formal appearance, like they are wearing morning coats.
Also elegant in appearance is the all-white feathered great egret. With a yellow bill and black legs, it stands as much as 40 inches tall. The bird is the symbol of the National Audubon Society, which was formed in part to prevent the killing of birds for their feathers.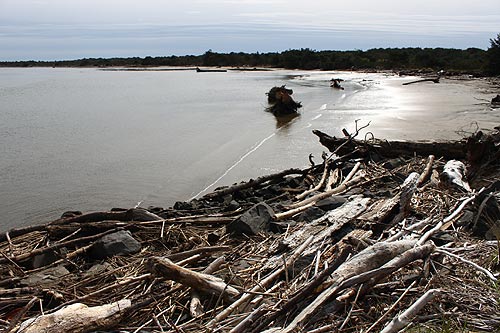 Nehalem Bay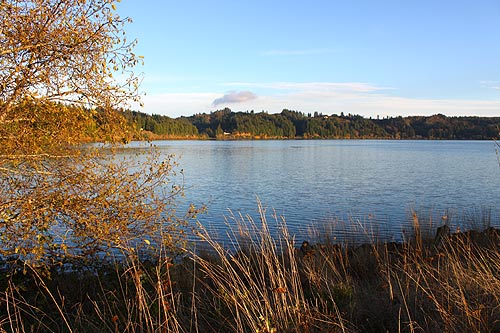 Newport
More About Oregon Coast hotels, lodging.....
More About Oregon Coast Restaurants, Dining.....
LATEST Related Oregon Coast Articles
Back to Oregon Coast
Contact Advertise on BeachConnection.net
All Content, unless otherwise attributed, copyright BeachConnection.net Unauthorized use or publication is not permitted