Covering 180 miles of Oregon coast travel: Astoria, Seaside, Cannon Beach, Manzanita, Nehalem, Wheeler, Rockaway, Garibaldi, Tillamook, Oceanside, Pacific City, Lincoln City, Depoe Bay, Newport, Waldport, Yachats & Florence.
12/14/07
Mesmerizing, Even Kooky Details of the Oregon Coast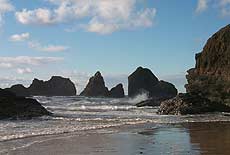 Former arch at Oceanside
(Oregon Coast) – Sometimes, it's the details that really matter in your travels.
Oregon's coast is full of small wonders lurking in the shadows, in hidden spots or even hiding in plain sight. Its alternating broad sands, rocky ledges, soaring cliffs and the occasional bay is a vast, diverse environment that is sure to kick you in the eye immediately upon first sight. But it's the smaller things that can really make a difference.
Even the time of day can make a difference. The coastline at night is a whole other animal, and worth an entire trip of exploration all its own.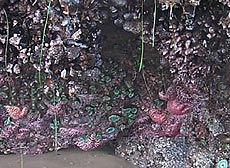 Marine garden at the base of a basalt object at Oceanside
Kooky and Cool Around Oceanside
A few miles west of Tillamook sits a somewhat hidden beach town called Oceanside - a charming burgh that's like a secret slowly getting unleashed.
The centerpiece of this area is the headland, called Maxwell Point. It sports a large crack forming a small cave, with sea-bleached rocks bundled together in front. Amble through the eerie tunnel nearby and find yourself on a desolate stretch of beach, where agates and other flotsam abound.

Tradewinds Motel, Rockaway Beach. All rooms are immaculate and have TV's, VCR's and in-room phones w/ data ports. Oceanfronts have queen bed, a double hide-a-bed, kitchen, cozy firelog fireplace and private deck. Both types sleep up to four people. Others are appointed for a two-person romantic getaway, yet still perfect for those on a budget. Elaborate oceanfront Jacuzzi suite has two bedrooms, kitchen, double hide-a-bed, fireplace and private deck, sleeping as many as six. For family reunions or large gatherings such as weddings, some rooms can connect to create two-room and three-room suites. Some rooms pet friendly. 523 N. Pacific St., Rockaway Beach. (503) 355-2112 - 1-800-824-0938. www.tradewinds-motel.com
There's an array of strange structures here, including a series of basalt pointy things – one of which was once an arch. Sometime around 2004, the arch broke in half, leaving another two in a series of black pointy things. Also abundant are a host of caves splashed in the bright greens of various kinds of sea goo, and plenty of slabs that remind you of another planet.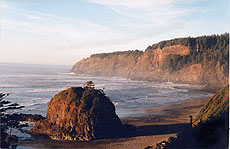 At low tides, that former arch reveals it is hosting whole colonies. To us, it's a geologic wonder. To them, it is home.
One of the state's most enthralling hidden spots lies right next to Oceanside, just west of Tillamook. Look for Radar Rd. along the back road between Oceanside and Cape Meares, and you'll find the refurbished entrance to this stunning beach.
Until a few years ago, the way down here was precarious and slippery, causing many injuries. But locals got together and created this "stairway of 1000 steps."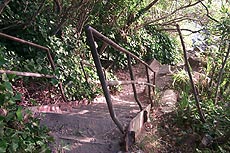 Stairway at Netarts
First, you'll find the bulbous blob at the tide line, resembling the sea stack at Neskowin to the south. Wander here a bit longer, and you may see the waterfall coming from the side of the cliff which hosts the Cape Meares Lighthouse. Legends abound here. It's said that at extreme low tides, there is yet another tunnel visible (like the one through the cliff in Oceanside). One version of the legend says there may be two tunnels here.
Near sleepy Oceanside, you'll find this tiny town with a clandestine beach. Head to the bottom of the main road, and you'll descend a path. An old, sea-battered stairway greets you, looking as if it was ripped from an old ship.
To the south, you see where the sands end. To the north, see the mouth of the bay, the community of Happy Camp, and the haystacks of Oceanside in the distance.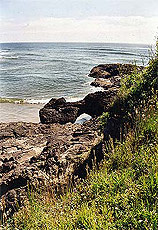 Unmarked spot in Lane County
Stunning Spot Without a Name
Just south of the county lines between Lane and Lincoln counties, a ways south of Yachats, sits a beach spot with no name.
The parking lot gives way to a path down to this beach with two personalities: one is a sandy, slightly stony crescent, the other a labyrinth of basalt structures. Where the two parts meet, a small basalt arch stretches over and into the sand. Black, giant, jagged rocky slabs contain numerous fissures or cracks, where the tide can do especially spectacular things (you don't want to be around them at these times, however). Huge logs lie all about, testifying to the dangerous power of the waters here. Or, wander up the secret path overlooking the beach and watch it all from above.
You may even catch sight of ancient Indian shell middens here.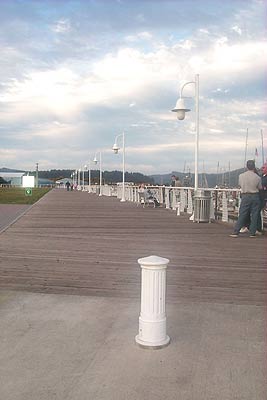 Florence's Promenade
Colorful Sights of Downtown Florence
It may be deep in the heart of Florence and where the boats run back and forth, but its historic waterfront is still nothing short of tranquil.
Things begin along the main road, filled with charming old buildings gussied up in funky, modern colors that take the past and smother it with a modern sense of whimsy. You descend a slight incline from Hwy. 101 and find yourself near the majestic bridge.
Beneath it, you can wander the shore and check out the old pilings. Just down the street, a small park features a romantic gazebo, a bench canopied by trees, with a beautiful view of the river, and access to a viewing dock that's perhaps even more romantic. From there, the Siuslaw River flows past you to the bridge, with various seats provided for viewing - or cuddling.
At the southernmost end, walk the beautiful new Promenade for more picturesque sights, or walk the long, long dock beneath it to examine the life of boaters up-close.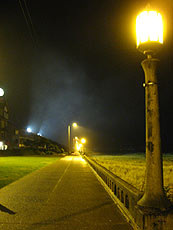 Seaside at night
Nocturnal Seaside – and Other Pleasant Surprises
While these beaches are some of the most of crowded in Oregon, there's hardly anything more romantic on the coast than Seaside's promenade, a paved pathway which stretches over a mile from end of Seaside to another and overlooks the sand. Especially at night this place is enchanting, but it has its charms during the day as well.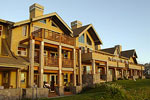 The Ocean Lodge. There will not be another property built like this in Cannon Beach in our lifetimes. Rare, premiere ocean front location; handsome, dramatic architecture and tasteful, fun (nostalgic) beach interiors. Overlooks Haystack Rock. 100 percent smoke free. Imaginative special occasion packages. Massive wood burning lobby fireplace. Library w/ fireplace, stocked with impressive book collection. Pet and family friendly. Lavish continental buffet breakfast. In-room fireplaces, mini-kitchens. Jacuzzi tubs in select rooms. DVD players, complimentary movies. Morning paper. Warm cookies. 888-777-4047. 503-436-2241. 2864 Pacific Street. Cannon Beach, Oregon. www.theoceanlodge.com
At 12th Avenue, you're at the northernmost end of the Seaside Promenade. Here, a huge parking lot allows access to the dunes and the northern end of this beach, ending up at the mouth of the Necanicum River and the Estuary Trail.
Walk down about a quarter mile and you'll find the Turnaround, which is close to all the goodies in downtown Seaside (including the "million-dollar walk" of lights, which is also quite cuddle-inducing at night.)
Along the way are plenty of benches for sitting and watching the sunset or just nuzzling up together. Immerse yourself in the atmosphere provided by the beach and the lamplight bathing the Prom after the sun goes down. Or start your own little fire on the sand and take in the sound of the waves.
More beaches and more cottages occupy the southern half of the Promenade. But here it's a little less populated than near the Turnaround, and eventually the wall stops altogether and the path gives way to a pleasant beachside sidewalk.
Between here and the beach are some interesting groves of trees, perfect for playing around in.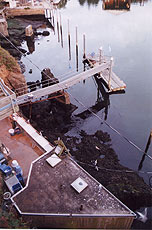 The bay at Depoe Bay
Inner Depoe Bay
In the central coast town of Depoe Bay, a massive seawall is the main focus of attention. But more sits just a few steps east. After the main viewing area along the seawall, you'll find another one just below the bridge, on the seaward side of the highway. From there, the walkway wanders beneath the bridge to the bay and the landward side of 101. This is a better option for crossing the street since 101 here is usually a madhouse of car traffic, but it's also a pleasant walk which can yield its own surprises.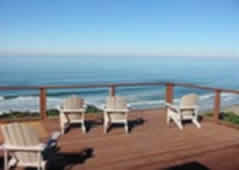 A1 Beach Rentals, Lincoln City. Perfect for large family vacations all the way down to a getaway lodging for two - with over 25 vacation rental homes to choose from. A breathtaking collection of craftsman or traditional beachfront homes, or oceanview houses – from one to seven bedrooms. In various areas of Lincoln City and overlooking the beach, with some in Depoe Bay. All kinds of amenities are available, like hot tubs, decks, BBQ, rock fireplaces, beamed ceilings and more. Some are new, some are historic charmers. Lincoln City, Oregon. 1-(503)-232-5984. www.a1beachrentals.com.
This area is lighted at night and can really come to life in its own way then.
At the bay, you'll find yourself amidst the hustle and bustle of the various attractions as well as the businesses and boats making their living here. Seals and seagulls often take up residence in the bay. If you're lucky, you might spot a wild seal doing tricks for scraps of food provided by one of the fish processing businesses just beneath the viewing platforms.
The bay here is known as the world's smallest navigable harbor.
Up on 101, indulge yourself in shopping, the eating of various delights, or wine tasting at the cave-like Depoe Bay Winery.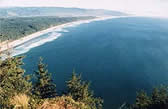 Stunning viewpoints at Cape Lookout
Cape Lookout's Magical Moments
There are actually three different hiking trails on this enormous headland, and tons of incredible views along all of them. But the main one - which winds around some five miles - is legendary for its views. Along the way, you'll encounter a memorial to the World War II aircraft that crashed here in the '40s.
The view pictured here is of Sand Beach, which is known as the "other Sand Dunes on the Oregon Coast," and the stretch of sand running between there and the base of Cape Lookout.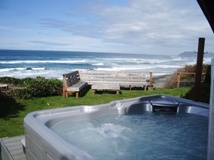 Arch Cape Property Services. Dozens of homes in that dreamy, rugged stretch between Cannon Beach and Manzanita known as Arch Cape. Oceanfront and ocean view , or just a short walk from the sea.
All homes are immaculate and smoke free; some pet friendly (with a fee). Some with broadband, indoor or outdoor hot tubs, fireplaces, decks, and fire pits or barbecues. Call about tempting winter specials that go until March (not valid holidays, however). www.archcaperentals.com 866-436-1607.
There are many such views along this route, but this spot - hidden behind a thick wall of bushes - is nothing short of breathtaking. It's a dangerous one, however, and thus we won't give away its exact location either.
You'll find Cape Lookout just west of Tillamook, along the Three Capes Tour - and immediately south of Cape Lookout State Park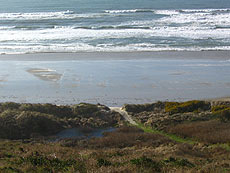 Secret trail to the beach
Secret Trail to a Florence Beach
Just north of Florence, the road winds and twists along the steep cliffsides of this always-breathtaking area. Plenty of viewpoints lurk along the side of the road, allowing you dramatic views of the ocean – and eventually a great aerial shot of the expanse of Baker Beach (Look for milepost 181).
But how to get down there?
Well, you could take Baker Beach Road, a few miles down the road, and that will lead you down a sizable trail to the beach, and then it's another couple miles or so until the beach dead-ends at the cliffs.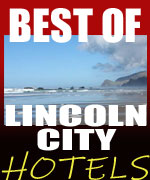 Or you could take a new hidden trail.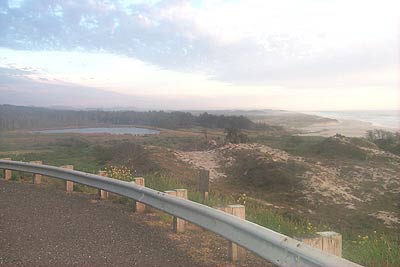 Look for one of the last curves in the - highway like this - and you'll find the entrance to the trail
It's found on one of the last turnouts above Florence, where the last of the giant cliffs overlooks the dunes and lakes on the northern edge of town. This one traverses hundreds of yards down a grassy slope, starting at the paved turnout and ending up in a soft dune that dumps you onto this beach that eventually dead ends at the bottom of the last cliff.
Just a tad northward of all this, you may notice a chunk of headland here is for sale – and has been for ten years or more. Someone is selling some prime real estate here: eight acres of clifftop magic that overlooks some of the most spectacular scenery on the entire coast. For some unfathomable reason, it hasn't sold in all that time.

D Sands Condominium Motel, Lincoln City. Free, fresh baked cookie upon check-in is just the start. All rooms beachfront and up against Lincoln City's most famous stretch of beach: the D River. Each room comes as a suite or mini-suite, and has a kitchen and balcony or patio. Some w/ gas fireplaces, while all have a DVD Players; movies to rent come with free popcorn. Heated indoor pool, a spa, and this fabulous beach is lit at night. Rooms sleep from two, four to six - including a deluxe fireplace suite. Gift certificates orspecial occasion packages. www.dsandsmotel.com. 171 S.W. Highway 101. 800-527-3925.
Weiss' Paradise Suites & Vacation Rentals - Seaside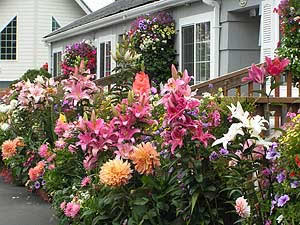 Unique Luxury Accommodations in Seaside. 1BR Suites, 1BR & 2BR Duplex Units and 3BR Houses, units for 2-8 people. Rent entire property for 20-26. Close to beach, river and Broadway St.
Suites are designed for two adults; vacation rental units for families. All units have kitchen and many have fireplace, deck and jetted tub. Comfy robes, slippers, luxury bath amenities, quality linens and more. 741 S. Downing St., Seaside. 800-738-6691. www.SeasideSuites.com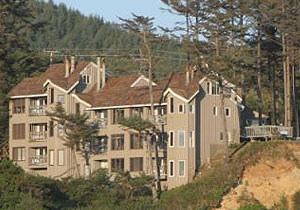 STARFISH POINT Newport - Offers only the finest in luxury condominium lodging. Every unit is focused on the beauty of the sea and the beach.
All units boast two bedrooms, two bathrooms, designer kitchens, wireless broadband Internet, fireplaces, Jacuzzi's and private decks. Friendly staff dedicated to high quality and superb customer service. 140 NW 48th Street, Newport. (541) 265-3751. (800) 870-7795. www.starfishpoint.com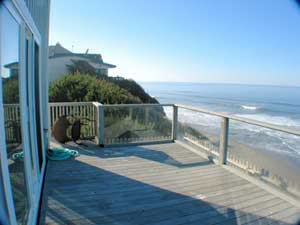 Lincoln City Vacation Homes Something for everyone: smaller homes with a view to a large house that sleeps 15. All are either oceanfront or just a few steps away – all with a low bank access and fantastic views. Most are in the Nelscott area; one is close to the casino. You'll find a variety of goodies: fireplaces, multiple bedrooms, dishwashers, Jacuzzis, washer/dryers, hot tubs, cable TV, VCR, barbecues; there's a loft in one, and another sprawling home has two apartments. Pets allowed in some homes – ask first. Each comes with complete kitchens. Most have seventh night free. Prices range from winter $85 to summer $230 per night. www.getaway2thecoast.com. 541-994-8778.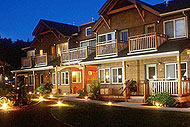 Inn at Cannon Beach. Beautifully wooded natural setting at quiet south end of Cannon Beach. Great during winter storms with a new book by the fireplace – or when the sun is out for family fun and beach strolling. Handsome beach cottage-style architecture. Lush flowering gardens and naturalized courtyard pond. Warm, inviting guest rooms. Continental buffet breakfast. Warm Cookies. Family and Pet Friendly. Welcome gifts. Smoke-free. Complimentary Wireless Connectivity. Wine and book signing events. 800-321-6304 or 503-436-9085. Hemlock At Surfcrest, Cannon Beach, Oregon. www.atcannonbeach.com.
RELATED STORIES
SPECIAL SECTIONS
oregon coast weather
oregon coast mileage chart & map
day trips, suggested itineraries
Oregon Coast Lodging Specials
Search BeachConnection.net's 1,000 pages
Oregon Coast Real Estate
Oregon Coast Pictures
Atypical Things to Do
Oregon Coast Camping
Seaside, Oregon Lodging
Cannon Beach, Oregon Lodging
Manzanita, Wheeler, Rockaway Beach Lodging
Lincoln City Lodging
Depoe Bay Lodging
Newport, Oregon Lodging
Cannon Beach Complete Guide
Lincoln City Complete Guide
Seaside, Oregon Complete Guide
OR TAKE THE VIRTUAL TOUR

ASTORIA
Where the Columbia meets the Pacific, Land of Lewis & Clark and loads of atmosphere & history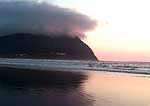 SEASIDE
The Promenade, Tillamook Head, family fun & broad, sandy beaches

CANNON BEACH
A mysterious lighthouse, upscale yet earthy, a huge monolith, fine eateries & an art mecca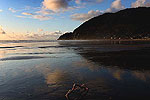 NEHALEM BAY
Manzanita's beaches, Nehalem and Wheeler's quirky beauty; laid back Rockaway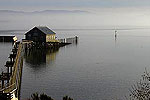 TILLAMOOK BAY
Garibaldi, Barview, Bay City, Tillamook & an oceanfront ghost town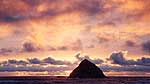 THREE CAPES LOOP
The hidden secret of the coast: Cape Meares, a lighthouse, Oceanside, Netarts and Pacific City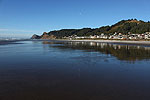 LINCOLN CITY
& THE CORRIDOR OF MYSTERY
Miles & miles of unbroken beaches, Cascade Head, Neskowin and many manmade attractions

DEPOE BAY
A spouting horn downtown, freaky hidden cliffs and whales, whales, whales

NEWPORT
Time-tripping Nye Beach, a bustling bayfront, marine science-central and two lighthouses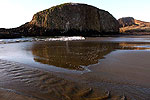 WALDPORT / SEAL ROCK
Pristine, even secretive sands and wild geologic landmarks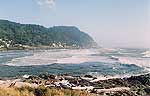 YACHATS
Constantly dramatic wave action, a mix of the rugged & upscale

UPPER LANE COUNTY
25 miles of deserted beaches & oodles of wonders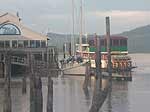 FLORENCE
A lighthouse, ancient bayfront and miles and miles of fluffy dunes