Covering 180 miles of Oregon coast travel: Astoria, Seaside, Cannon Beach, Manzanita, Nehalem, Wheeler, Rockaway, Garibaldi, Tillamook, Oceanside, Pacific City, Lincoln City, Depoe Bay, Newport, Wadport, Yachats & Florence.
3/13/07
West Winds to Blow Oddities onto Oregon Coast in Spring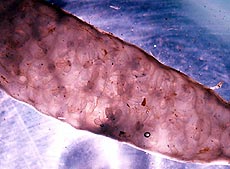 Squid egg casing found by Seaside Aquarium
(Oregon Coast) – It happens every spring season along the Oregon coast. Storms come in at least as often as the sunny days, and meanwhile west winds churn things up inside the ocean and scoot them along to the shoreline. Sometimes it's the wind, and at other times it's upwellings from the deep that cough up the cool stuff.
It's an annual occurrence, say staff at the Seaside Aquarium, and it will result in some extraordinary finds for those who go beachcombing.
So beach experts are warning coastal tourists to walk carefully and look intently at the beaches, as they may find a surprise treasure.
DIVE INTO LUXURY, HISTORY AT THE TIDES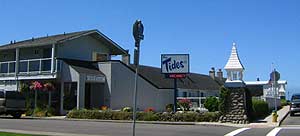 THE TIDES BY THE SEA, Seaside. For over 80 years a favorite of Seaside visitors. 51 oceanfront condos, individually owned and decorated. Suites for couples, small apartments with fireplaces and kitchenettes, one or two bed family units with fireplaces, kitchens and dining rooms. Oceanview cottages sleep anywhere from two to eight, w/ two bedrooms, some with lofts, fireplaces and kitchens. Heated outdoor pool, enormous grounds w/ picnic tables - all at quiet southern end of Seaside. 2316 Beach Drive. 800-548-2846. www.thetidesbythesea.com.
These fun little forays on the sand have already brought in some amazing objects. The Seaside Aquarium gave BeachConnection.net a year's worth of wild examples. But with the sand levels at such an extraordinarily low point as they are now – some six to eight feet less than usual – coastal experts are predicting some unforgettable moments for beachcombers as well as those participating in the Great Oregon Beach Spring Cleanup on March 24.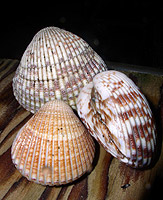 Cockle shells found on the beach
This season of the unusual begins in winter and run into May, which is when tides are typically at their lowest of the year on Oregon's coast. Meanwhile, the storms, winds and crazed tidal conditions, along with warmer weather, that are all characteristic of spring usually conjure oddities from the deep, some of which are still alive and will yield infant sea life.
Everything from egg casings with live embryos, kooky stuff called "whale burps" or "ocean burps," objects from far away lands, unusual stunts from sea foam, and even a legendary, almost paranormal event called "glowing sands."
The most recent stunning example was a collection of egg casings found by a group of locals combing the beaches north of Seaside.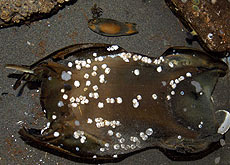 Skate egg casing found recently
"We have babies!," proclaimed aquarium spokesperson Tiffany Boothe, after looking into the small, handful of a brood brought in by those wandering the beach. "We have one skate egg casing with four healthy embryos developing inside. They probably have about six months before they are ready to leave their protective casing. Until then they cannot be on display. Their eyes are sensitive to light at this stage."
Weiss' Paradise Suites & Vacation Rentals - Seaside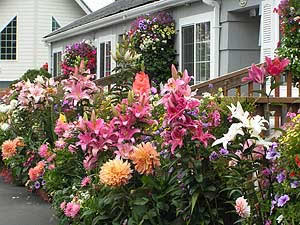 Unique Luxury Accommodations in Seaside. 1BR Suites, 1BR & 2BR Duplex Units and 3BR Houses, units for 2-8 people. Rent entire property for 20-26. Close to beach, river and Broadway St.
Suites are designed for two adults; vacation rental units for families. All units have kitchen and many have fireplace, deck and jetted tub. Comfy robes, slippers, luxury bath amenities, quality linens and more. 741 S. Downing St., Seaside. 800-738-6691. www.SeasideSuites.com
Boothe said the Seaside Aquarium already has six juvenile skates that are about six months old. They were brought to the aquarium about a year ago and took six months to hatch as well.
"Lately, the wind has been blowing out of the west a lot," Boothe said. "When the wind blows out of the west, it usually causes things to wash onto the beach. It is possible to find 'burps,' egg casings, and even glass floats."
"Whale burps" is the nickname for rock-hard bundles of sea grass that have been compressed together. There are also "ocean burps," a very loose term for bundles of sundry objects that get stuck together and tossed up by the tide, which often yield still living specimens like live egg casings from various species.
Indeed, last year, one Newport resident found a glass float after a spring storm. Danielle Emerick, manager of Starfish Point, found the ancient Japanese remnant lying around Agate Beach, on the north end of Newport.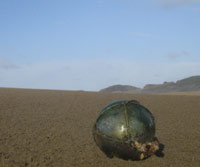 Glass float found at Agate Beach (photo Danielle Emerick
Egg casings of this type are often referred to as "Mermaid Purses." Skate egg cases are frequently found by local beachcombers. Boothe said that although its appearance resembles seaweed, it is a very tough, protective casing which can contain anywhere from two to seven embryos per casing.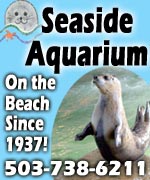 "Adult female skates will drop these on the ocean floor, where the casing will drift for nine to twelve months," Boothe said. "During that time, the embryos feed upon a yolk sack that they are attached to. When the babies are developed enough to be self-sufficient, one end of the casing will open up and the baby skates - now 3.5 inches long – will emerge."
Last spring, the Seaside Aquarium made a bundle of weird finds – some of them quite alive. Another unusual example is when manmade objects are out to sea for long periods of time and sea life grows on them, like they would any stable, sturdy surface.
"When objects such as rope, crab buoys, and logs float out in the ocean for an extended period of time, things start to settle on them, such as barnacles and anemones," Boothe said. "Sometimes other creatures hitch a ride on these now-floating marine habitats, such as crabs and other small invertebrates."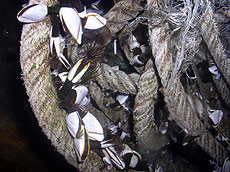 Rope with barnacles living on it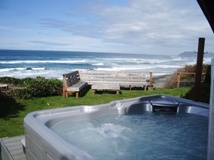 Arch Cape Property Services. Dozens of homes in that dreamy, rugged stretch between Cannon Beach and Manzanita known as Arch Cape. Oceanfront and ocean view , or just a short walk from the sea.
All homes are immaculate and smoke free; some pet friendly (with a fee). Some with broadband, indoor or outdoor hot tubs, fireplaces, decks, and fire pits or barbecues. Call about tempting winter specials that go until March (not valid holidays, however). www.archcaperentals.com 866-436-1607.
Last year, a massive rope was found on the north coast, covered in Goose Neck Barnacles. Boothe said these are often found attached to logs buoys and even glass floats. This particular rope also had a myriad of small white crabs living on it.
"Why do they choose to settle on these things?," Boothe asked. "Why not. Barnacles will attach to almost anything solid - even whales. If something is in the ocean long enough, barnacles will attach. Unless it's a starfish, because they have small pinchers on the surface of their skin the prevent barnacles from settling on them."
Many living things can be found in the "ocean burps," which is exactly what the Seaside Aquarium staff discovered last year. The technical term is detritus, and it means the ocean is casting some interesting objects from the depths onto the shores – things you don't normally find on the beaches.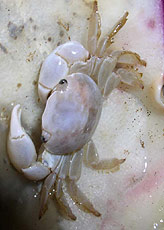 Crab living on the rope
Keith Chandler, manager of the Seaside Aquarium, said these ocean burps happen under just the right conditions, when the right mix of storms happen along with the right kind of ocean currents.
"It's an upwelling of stuff from the ocean floor," Chandler said.
BREATHTAKING CLIFFTOP IN NEWPORT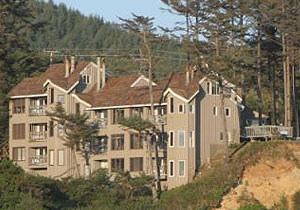 STARFISH POINT Newport - Offers only the finest in luxury condominium lodging. Every unit is focused on the beauty of the sea and the beach.
All units boast two bedrooms, two bathrooms, designer kitchens, wireless broadband Internet, fireplaces, Jacuzzi's and private decks. Friendly staff dedicated to high quality and superb customer service. 140 NW 48th Street, Newport. (541) 265-3751. (800) 870-7795. www.starfishpoint.com
Beachcombers will spot a brownish mass of wood and grassy matter from afar, but up close is a small treasure chest of natural oddities like cockleshells, hermit crabs, squid eggs, casings from other eggs, moon snail shells and somewhat rare rock finds.
"If you see a patch of dark brown on the beach, go look through it because you'll find some cool stuff," Chandler said.
One episode of this detritus occurred in February of 2006, where Chandler found 30 live cockleshells – a form of clam. He also found numerous squid egg casings and some live squid eggs, which eventually did hatch at the aquarium, although they didn't live long.
Also found in this mass of messy, mesmerizing stuff are moon snail shells. These are rare, Chandler said, and quite attractive, with their intricate, swirling designs. "They can be about the size of a baseball," he said.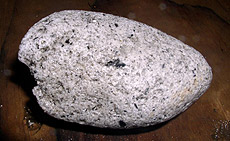 Pumice found by the aquarium
One episode of detritus provided other goodies, such as the lightweight volcanic rock known as pumice, a sea sponge and more egg casings and live eggs. Sometimes species of starfish rarely seen out of the ocean get chucked up onto the beaches with these episodes.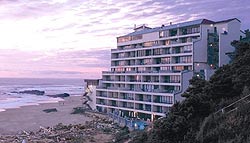 Inn At Spanish Head, Lincoln City. Lincoln City's only resort hotel built right on the beach with all oceanfront rooms - nestled against a rugged cliffside overlooking a soft, sandy beach. Dine in the penthouse restaurant and bar - for a casual meal or a candlelight dinner. An array of seafood specialties, juicy steaks and other Northwest favorites, including a decadent Sunday buffet. Rooms range from bedrooms to studios to one-bedroom suites with microwaves and refrigerators to full kitchens. Hotel include wi-fi, spa, saunas, exercise room and a year-round heated swimming pool. Kids will love the game room and easy beach access. Full-service conference/meeting rooms for that inspirational retreat; extensive, gorgeous wedding possibilities. 4009 SW Highway 101, Lincoln City. 1-800-452-8127 or 541-996-2161. www.spanishhead.com
Chandler said seagulls love these, and make a feast on them. "One minute they're happy and safe on the bottom of the ocean, and then all of a sudden they're staring into the eye of a seagull," Chandler said.
It's not possible to predict these events, Chandler said, but if two happen in close succession, there's a good chance another one or two upwellings of these objects will happen again. The conditions that create them are somewhat of a mystery – or at least very unpredictable, Chandler said.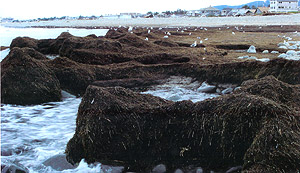 Whale burps: taught collections of sea grass, hard as a brick
"It's a beachcomber's cornucopia," Chandler said. He added these interesting natural events tend to happen a little more often in the Seaside area than some areas of the coast.
March and April bring a crazed kind of weather, often switching back and forth abruptly between sunny and squalls within the same day, sometimes within a half hour. You get an interesting mix of increasingly nice days, with occasional winter-like storms still possible – periodically within the same day. Those storms create some wild possibilities, especially when paired with the larger blooms of phytoplankton. You then get a better chance of seeing sea foam pulling all sorts of strange stunts, like moving across the highways or even flying upwards, creating the mind-boggling sight of what looks like snow going the wrong direction.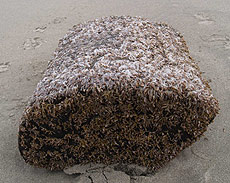 Log covered in barnacles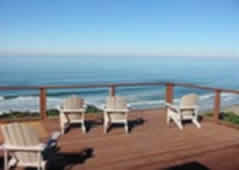 A1 Beach Rentals, Lincoln City. Perfect for large family vacations all the way down to a getaway lodging for two - with over 25 vacation rental homes to choose from. A breathtaking collection of craftsman or traditional beachfront homes, or oceanview houses – from one to seven bedrooms. In various areas of Lincoln City and overlooking the beach, with some in Depoe Bay. All kinds of amenities are available, like hot tubs, decks, BBQ, rock fireplaces, beamed ceilings and more. Some are new, some are historic charmers. Lincoln City, Oregon. 1-(503)-232-5984. www.a1beachrentals.com.
Awe-inspiring oddities can happen a little more often at this time of year, thanks to phytoplankton known as diatoms – the little creatures that create sea foam. Bill Hanshumaker, public information officer for the Hatfield Marine Science Center in Newport, said these tend to bloom in greater numbers in the spring, and seasonal storms can result in incredible sights such as foam so frothy it moves like flurries of snow across the beaches and highways in April.
Chandler said another kind of phytoplankton can also bloom in greater numbers this time of year: dinoflagellates. These little guys also glow in the dark when stepped on or disturbed in the water. Under certain conditions, this can create what's called "glowing sands" on the beach, where you'll encounter tiny, greenish sparks at your feet if you're walking near the tide line at night.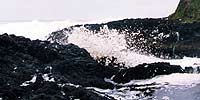 Huge banks of sea foam at Cape Perpetua
However, Chandler cautioned late summer and fall is usually a better time to catch this unusual sight. But this was spotted in great abundance this year, including one weird event in Newport, just before a major storm in November. That event, reported by resident Bob Trusty, as well as a couple of tourists, featured an unusually bright glow from the greenish phytoplankton, still visible on crashing waves even a quarter of a mile away.
The culprit, some scientists think, are the conditions that have been causing upwellings and the "dead zone" off the central coast during the summer months of recent years. This usually results in a much larger population of many kinds of phytoplankton.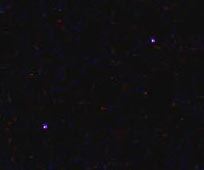 The two bluish dots are glowing phytoplankton, which are extremely difficult to photograph (photo Seaside Aquarium)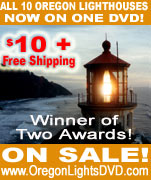 Chandler, Boothe and Trusty all urge coastal visitors to keep their eyes open for interesting finds on the beaches, especially after storms or especially heavy wave action. Whether it's wild foam, glowing beaches, something alive in a beach find or simply a wealth of agates and interesting rocks revealed by low sand levels, there's much to meet the eye.
"It's different every day," Chandler said. "It's not just a kick in the pants, but as one Eastern religion puts it, it's a 'kick in the eye' too."

D Sands Condominium Motel, Lincoln City. Free, fresh baked cookie upon check-in is just the start. All rooms beachfront and up against Lincoln City's most famous stretch of beach: the D River. Each room comes as a suite or mini-suite, and has a kitchen and balcony or patio. Some w/ gas fireplaces, while all have a DVD Players; movies to rent come with free popcorn. Heated indoor pool, a spa, and this fabulous beach is lit at night. Rooms sleep from two, four to six - including a deluxe fireplace suite. Gift certificates orspecial occasion packages. www.dsandsmotel.com. 171 S.W. Highway 101. 800-527-3925.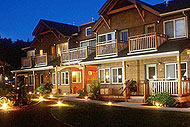 Inn at Cannon Beach. Beautifully wooded natural setting at quiet south end of Cannon Beach. Great during winter storms with a new book by the fireplace – or when the sun is out for family fun and beach strolling. Handsome beach cottage-style architecture. Lush flowering gardens and naturalized courtyard pond. Warm, inviting guest rooms. Continental buffet breakfast. Warm Cookies. Family and Pet Friendly. Welcome gifts. Smoke-free. Complimentary Wireless Connectivity. Wine and book signing events. 800-321-6304 or 503-436-9085. Hemlock At Surfcrest, Cannon Beach, Oregon. www.atcannonbeach.com.

Tradewinds Motel, Rockaway Beach. All rooms are immaculate and have TV's, VCR's and in-room phones with data ports. Oceanfronts all have a queen bed, a double hide-a-bed, kitchen, cozy firelog fireplace and a private deck. Both types sleep up to four people. Others are appointed for a two-person romantic getaway, yet still perfect for those on a budget. Elaborate oceanfront Jacuzzi suite has two bedrooms, kitchen, double hide-a-bed, fireplace and private deck, sleeping as many as six. For family reunions or large gatherings such as weddings, some rooms can connect to create two-room and three-room suites. Some rooms are pet friendly.523 N. Pacific St., Rockaway Beach. (503) 355-2112 - 1-800-824-0938. www.tradewinds-motel.com
RELATED STORIES
SPECIAL SECTIONS
oregon coast weather
oregon coast mileage chart & map
day trips, suggested itineraries
Oregon Coast Lodging Specials
Search BeachConection.net's 1,000 pages
Oregon Coast Real Estate
OR TAKE THE VIRTUAL TOUR

ASTORIA
Where the Columbia meets the Pacific, Land of Lewis & Clark and loads of atmosphere & history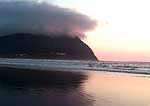 SEASIDE
The Promenade, Tillamook Head, family fun & broad, sandy beaches

CANNON BEACH
A mysterious lighthouse, upscale yet earthy, a huge monolith, fine eateries & an art mecca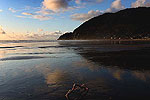 NEHALEM BAY
Manzanita's beaches, Nehalem and Wheeler's quirky beauty; laid back Rockaway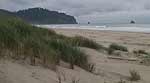 TILLAMOOK BAY
Garibaldi, Barview, Bay City, Tillamook & an oceanfront ghost town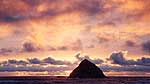 THREE CAPES LOOP
The hidden secret of the coast: Cape Meares, a lighthouse, Oceanside, Netarts and Pacific City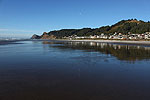 LINCOLN CITY
& THE CORRIDOR OF MYSTERY
Miles & miles of unbroken beaches, Cascade Head, Neskowin and many manmade attractions

DEPOE BAY
A spouting horn downtown, freaky hidden cliffs and whales, whales, whales

NEWPORT
Time-tripping Nye Beach, a bustling bayfront, marine science-central and two lighthouses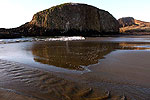 WALDPORT / SEAL ROCK
Pristine, even secretive sands and wild geologic landmarks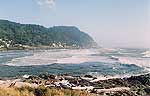 YACHATS
Constantly dramatic wave action, a mix of the rugged & upscale

UPPER LANE COUNTY
25 miles of deserted beaches & oodles of wonders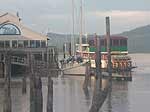 FLORENCE
A lighthouse, ancient bayfront and miles and miles of fluffy dunes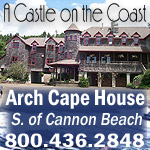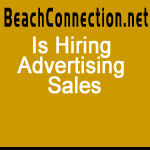 For weekly updated info on lodgings and accomodation reviews, see the Travel News section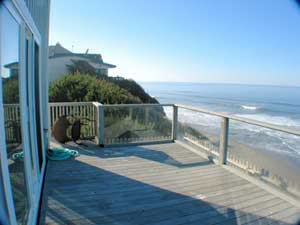 Lincoln City Vacation Homes There's something for everyone among this selection of wondrous homes: smaller homes with a view to a large house that sleeps 15. All the homes are either oceanfront or just a few steps away from the sand – all with a low bank access and fantastic views. Most are in the Nelscott area; one is close to the casino. You'll find a variety of goodies, depending on the home: fireplaces, multiple bedrooms, dishwashers, Jacuzzis, washer/dryers, hot tubs, cable TV, VCR, barbecues; there's a loft in one, and another sprawling home has two apartments. Pets are allowed in some homes – ask ahead. Each comes with complete kitchens so you'll have a home away from home. Most have the seventh night free. Prices range from winter $85 to summer $230 per night. www.getaway2thecoast.com. 541-994-8778.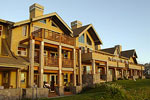 The Ocean Lodge. There will not be another property built like this in Cannon Beach in our lifetimes. Rare, premiere ocean front location; handsome, dramatic architecture and tasteful, fun (nostalgic) beach interiors. Overlooks Haystack Rock. 100 percent smoke free. Imaginative special occasion packages. Massive wood burning lobby fireplace. Library w/ fireplace, stocked with impressive book collection. Pet and family friendly. Lavish continental buffet breakfast. In-room fireplaces, mini-kitchens. Jacuzzi tubs in select rooms. DVD players, complimentary movies. Morning paper. Warm cookies. 888-777-4047. 503-436-2241. 2864 Pacific Street. Cannon Beach, Oregon. www.theoceanlodge.com