Covering 180 miles of Oregon coast travel: Astoria, Seaside, Cannon Beach, Manzanita, Nehalem, Wheeler, Rockaway, Garibaldi, Tillamook, Oceanside, Pacific City, Lincoln City, Depoe Bay, Newport, Wadport, Yachats & Florence.
2/26/07
Oregon Coast Nature and Science Conference, Events in March and April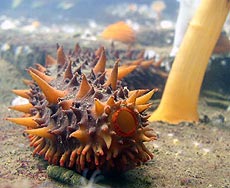 Discover more about the wild world of sea life and creatures from the beach at various events throughout March and April
(Oregon Coast) – CoastWatch, an environmental watch group that keeps an eye on Oregon coast beaches, is also promoting the natural sciences of the coastal region these days with a series of special events all over the coast. CoastWatch members "adopt" a mile of beach, then check it quarterly for environmental problems with the plants, fish, animal life or the water. But all through March and April, CoastWatch and Oregon Shores members are either sponsoring, putting on or promoting numerous events which take on a variety of science subjects, all of which will prove engaging and informative.
This includes the Coast Conference Central this week, which is a CoastWatch event aimed at informing its members as well as the public. Other events include a survey checking for dead sea birds, a slide presentation on rocky shorelines, a movie about Oregon coast science, cleaning up a watershed area near Nehalem, a program about the Oregon beach bill, a talk on global warming that comes with a personal touch from Al Gore, various bird programs and much more.
It all begins later this week. The central coast gets a turn at an intensive set of talks and workshops when Coast Conference Central comes to Florence this Friday and Saturday, March 2-3. Background talks on coastal science and how-to workshops will both be featured at the event, which takes place at Lane Community College's Florence branch.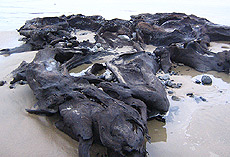 4,000-year-old buried forest re-emerges in Newport
At 4 p.m. on Friday, Oregon Shores' land use director, Cameron La Follette, will lead a very basic, how-to-do-it workshop on citizen involvement in Oregon's land use planning process. This is event is especially for those who want to know how to speak up and make a difference on land use issues.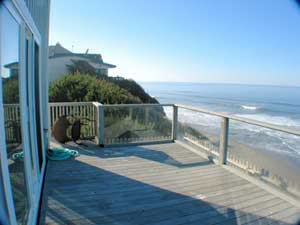 Lincoln City Vacation Homes There's something for everyone among this selection of wondrous homes: smaller homes with a view to a large house that sleeps 15. All the homes are either oceanfront or just a few steps away from the sand – all with a low bank access and fantastic views. Most are in the Nelscott area; one is close to the casino. You'll find a variety of goodies, depending on the home: fireplaces, multiple bedrooms, dishwashers, Jacuzzis, washer/dryers, hot tubs, cable TV, VCR, barbecues; there's a loft in one, and another sprawling home has two apartments. Pets are allowed in some homes – ask ahead. Each comes with complete kitchens so you'll have a home away from home. Most have the seventh night free. Prices range from winter $85 to summer $230 per night. www.getaway2thecoast.com. 541-994-8778.
The main event is Saturday, March 3, beginning at 10 a.m. (registration begins at 9:30). Speakers include Nancy Steinberg on rocky shore ecology; former Sea Grant educator Vicki Osis on the current state of our knowledge about climate change (including impacts on coastal areas and the possible causes of the "dead zone"); and geologist Roger Hart on Oregon's changing sandy shoreline. Workshops in the afternoon will include one led by marine ecologist Cynthia Trowbridge on invasive species of the shoreline, and one involving both Cameron La Follette and Paul Robertson, manager of the Devils Lake Water Improvement District, on the link between land use planning and protecting clean water.
The conference is free and open to the public. Lane Community College at Florence is located at 3149 Oak St. (next to Siuslaw High School, one block west of Hwy. 101).
For more information, contact Phillip Johnson, CoastWatch Director at (503) 238-4450. A full roster of events is at the bottom of this article.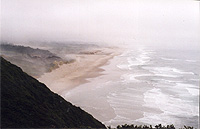 Baker Beach
CoastWatch members often go beyond watching their own miles once per quarter, to participate in once-a-month beached bird surveys. CoastWatch is a partner with COASST (Coastal Observation and Seabird Survey Team), based at the University of Washington, in tracking "beachcast" birds on the Oregon coast. Mile adopters work in teams - not necessarily on their own miles - to engage in this form of citizen science.
DIVE INTO LUXURY, HISTORY AT THE TIDES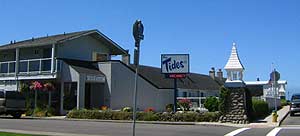 THE TIDES BY THE SEA, Seaside. For over 80 years a favorite of Seaside visitors. 51 oceanfront condos, individually owned and decorated. Suites for couples, small apartments with fireplaces and kitchenettes, one or two bed family units with fireplaces, kitchens and dining rooms. Oceanview cottages sleep anywhere from two to eight, w/ two bedrooms, some with lofts, fireplaces and kitchens. Heated outdoor pool, enormous grounds w/ picnic tables - all at quiet southern end of Seaside. 2316 Beach Drive. 800-548-2846. www.thetidesbythesea.com.
The public is invited to participate. It is for those who might have an interest in participating in the survey anywhere on the coast and would like to experience the tasks for themselves, or those curious about beached birds and citizen science. Join the team that surveys the Baker Beach site north of Florence on Friday, March 2, beginning at 8 a.m.
Directions to the survey site: Turn west off Highway 101 onto Baker Beach Road about six miles north of Florence. Drive to the end, where there is a U.S. Forest Service campground and parking lot for beach access. Parking requires a federal pass or payment of the day use fee at the self-pay station.
Plan to be at the parking lot at 8 a.m., rain or shine. This trip generally takes three to four hours depending upon how many dead birds are washed up on the beach. If it is raining or windy, dress in warm, rainproof clothing and bring a hat and gloves. Surveyors will walk out to Baker Beach on a trail that requires about a half-mile hike on loose sand and then up over some large sand dunes. Those who join the survey team are invited to join them for a no-host lunch at the Thai Talay in Florence afterwards.
For more information, call Anne Caples at (541) 902-9314.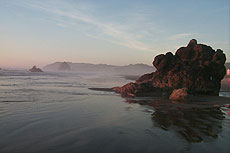 Cannon Beach
'Connections' Talks in Eugene, Cannon Beach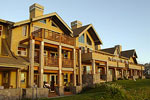 The Ocean Lodge. There will not be another property built like this in Cannon Beach in our lifetimes. Rare, premiere ocean front location; handsome, dramatic architecture and tasteful, fun (nostalgic) beach interiors. Overlooks Haystack Rock. 100 percent smoke free. Imaginative special occasion packages. Massive wood burning lobby fireplace. Library w/ fireplace, stocked with impressive book collection. Pet and family friendly. Lavish continental buffet breakfast. In-room fireplaces, mini-kitchens. Jacuzzi tubs in select rooms. DVD players, complimentary movies. Morning paper. Warm cookies. 888-777-4047. 503-436-2241. 2864 Pacific Street. Cannon Beach, Oregon. www.theoceanlodge.com
Environmental educator Nancy Steinberg will present a specially commissioned slide talk, "Connections: A Tale of Rocky Shores and the Ocean Next Door," on three occasions. One is at Coast Conference Central.
The second will be in Eugene on Thursday, March 15, 7 p.m. at the REI store, 306 Lawrence. The Eugene REI store has adopted a CoastWatch mile, and is co-sponsoring this event.
Finally, Nancy will give the talk Thursday, April 5, 7 p.m. at the Cannon Beach Community Hall (sometimes called the Chamber Hall, adjacent to the Chamber of Commerce at 207 N. Spruce St.). This event is co-sponsored by Friends of Haystack Rock.
"Connections" focus on the links between Oregon's rocky shorelines and the nearshore ocean. It provides the science background that underpins Oregon Shores' drive to protect intertidal areas and ocean habitats as part of one, broad grassroots movement, through the Oregon Coastal Ocean and Intertidal Conservation Project. The profusely illustrated talk explores some of the most recent research, much of it conducted in Oregon, on the ecological links between shoreline and sea.
The talk is free and open to the public.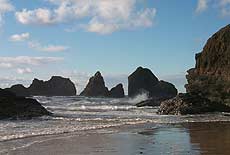 Oceanside
Various other programs and events are being promoted by CoastWatch, including the following:
Tuesday, Feb. 27: Lawrence Bitte, one of the pioneers in the effort to create Oregon's Beach Bill in the '60s, will speak on "Oregon Beaches: Our Birthright" in Portland, 7 p.m., Linus Pauling House, 3941 S.E. Hawthorne Blvd.
BREATHTAKING CLIFFTOP IN NEWPORT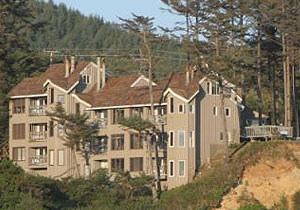 STARFISH POINT Newport - Offers only the finest in luxury condominium lodging. Every unit is focused on the beauty of the sea and the beach.
All units boast two bedrooms, two bathrooms, designer kitchens, wireless broadband Internet, fireplaces, Jacuzzi's and private decks. Friendly staff dedicated to high quality and superb customer service. 140 NW 48th Street, Newport. (541) 265-3751. (800) 870-7795. www.starfishpoint.com
Saturday, March 3: Join the Lower Nehalem Watershed Council and the Lower Nehalem Community Trust at the biennial Nehalem Bay & Estuary Clean up, 7:30 a.m. to 2:30 p.m. Volunteers will pick up litter and marine debris on land and by boat around the Nehalem estuary. Families welcome. Meet at the Sea Shack in Wheeler for orientation at 7:30 a.m. (park on a side street, not in the restaurant's parking lot). Dress for the weather. Bring drinking water and a sack lunch. Volunteer appreciation dinner requires RSVP. Contact the Trust for more info at (503) 368-3203 or LNCT@nehalemtel.net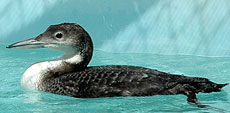 There's much ado about birds in the next two months
Tuesday, March 6: Showing of Green Fire Productions' "Common Ground: Oregon's Ocean," 6:30-8 p.m. in Smith Auditorium at Willamette University in Salem. After the film, a panel featuring Dr. Jane Lubchenco of Oregon State University, commercial fisherman Jeff Feldner, Carolyn Waldron, director of the Oregon Ocean coalition (of which Oregon Shores is a founding member), and others, will hold a Q&A discussion.
Wednesday, March 7: Shorebird researchers Elise Elliott-Smith of the U.S. Geological Survey and Liz Kelly of U.S. Fish & Wildlife Service will present "Black Oystercatchers on the Oregon Coast" at 7 p.m. at the Port Orford City Hall (555 W. 20th St.). This event is presented by Kalmiopsis Audubon Society and co-sponsored by the Curry Sierra Club group.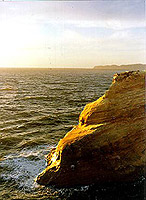 Pacific City
Friday, March 9: Free presentation, "Global Warming: What Could It Mean to the Oregon Coast?" sponsored by Tillamook Estuaries Partnership and Tillamook Headlight-Herald, 7 p.m., Tillamook County Fairgrounds, 4603 E. Third St. in Tillamook. Event features Al Gore's slide show, "An Inconvenient Truth," as presented by Oregon Secretary of State Bill Bradbury (who was personally trained by Gore to narrate the show). Also featured are Jonathan Allan of the Oregon Department of Geology and Mineral Industries, and Michael Harte, who directs the Marine Resources Management Program at Oregon State University.
Saturday, March 17: Coastal Futures Project/Envision Oregon Town Hall Meeting, 8:30 a.m.-3 p.m. at The Barn in City Park, 11th St. SW. in Bandon. Oregon Shores co-sponsors this 1000 Friends of Oregon event, an opportunity to ponder our state's future and the plans that could get us there. A panel discussion features Bob Stacey, executive director of 1000 Friends; Oregon Secretary of State Bill Bradbury; Jefferson Smith of the youth-oriented Bus Project; and Onno Husing, director of the Oregon Coastal Zone Management Association. A continental breakfast will be served at 8:30; lunch will be provided. To register, call 1000 Friends at (503) 497-1000.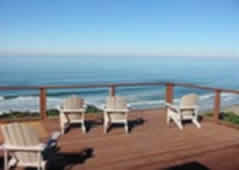 A1 Beach Rentals, Lincoln City. Perfect for large family vacations all the way down to a getaway lodging for two - with over 25 vacation rental homes to choose from. A breathtaking collection of craftsman or traditional beachfront homes, or oceanview houses – from one to seven bedrooms. In various areas of Lincoln City and overlooking the beach, with some in Depoe Bay. All kinds of amenities are available, like hot tubs, decks, BBQ, rock fireplaces, beamed ceilings and more. Some are new, some are historic charmers. Lincoln City, Oregon. 1-(503)-232-5984. www.a1beachrentals.com.
Thursday, April 5: Nancy Steinberg presents "Connections" in Cannon Beach at 7 p.m. in an event co-sponsored by Friends of Haystack Rock at the Cannon Beach Community Hall, 207 N. Spruce St. CoastWatchers are also invited to join the Friends for a potluck at 6 p.m. at the same location.
Saturday, April 14: Oregon Shores' Curry County Land Use Conference, 1 - 4 p.m. Best Western Beachfront Inn at the Port of Brookings/Harbor. A panel will include land use attorney Liam Sherlock of Eugene and other speakers not yet confirmed. The conference will provide background on land use issues, particularly in Curry County, and training in how to become effectively involved as a citizen in land use issues. This free conference is open to all; be sure to invite others concerned about land use and development issues. For information, contact Cameron La Follette, Oregon Shores' land use program director, (503) 391-0210, thehomecountry@onemain.com
Saturday, April 14: SEA Seminar on coastal birds led by Dave Ledig of the U.S. Fish & Wildlife Service, 9 a.m. at the Boat House Auditorium at the Oregon Institute of Biology in Charleston; field trip after lunch. The talk runs 9-11:30 a.m. (registration at 8:30), with a lunch break (catered lunches available for $6) before the field trip. For more information on this or future seminars, go to: http://www.sea-edu.org/seminar.htm
Saturday, April 28: Workshop on invasive species led by marine ecologist Cynthia Trowbridge, 1 p.m. to approximately 5 p.m. Begins at Boat House Auditorium of Oregon Institute of Marine Biology in Charleston; a field trip to the Charleston dock will begin at about 3:30 p.m. Event sponsored by Coos County CoastWatch support group.
COAST CONFERENCE CENTRAL - MARCH 2-3, 2007
(Lane Community College at Florence, 3149 Oak St., Florence)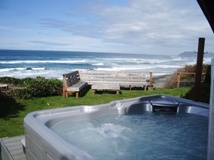 Arch Cape Property Services. Dozens of homes in that dreamy, rugged stretch between Cannon Beach and Manzanita known as Arch Cape. Oceanfront and ocean view , or just a short walk from the sea.
All homes are immaculate and smoke free; some pet friendly (with a fee). Some with broadband, indoor or outdoor hot tubs, fireplaces, decks, and fire pits or barbecues. Call about tempting winter specials that go until March (not valid holidays, however). www.archcaperentals.com 866-436-1607.
Agenda—Friday, March 2 (Room 158)
4 p.m. - "Land Use 101 — How Citizens Can Make a Difference in Planning Decisions,"
Cameron La Follette, Land Use Director, Oregon Shores, and John Stead, member of Dunes City Water Quality Control Committee
Agenda—Saturday, March 3 (Room 103)
9:30 a.m.—registration begins
10 a.m.—conference convenes, welcome, announcements
10:15—"Connections: Of Rocky Shores and the Ocean Next Door," Nancy Steinberg, environmental educator
11:10 — "An Update on Climate Change," Vicki Osis, former Sea Grant educator and professor of marine education at Hatfield Marine Science Center
12:10 — lunch break (on your own - brown-bagging allowed on site)
1 p.m.— conference re-convenes, welcome, announcements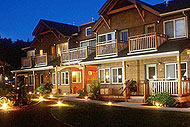 Inn at Cannon Beach. Beautifully wooded natural setting at quiet south end of Cannon Beach. Great during winter storms with a new book by the fireplace – or when the sun is out for family fun and beach strolling. Handsome beach cottage-style architecture. Lush flowering gardens and naturalized courtyard pond. Warm, inviting guest rooms. Continental buffet breakfast. Warm Cookies. Family and Pet Friendly. Welcome gifts. Smoke-free. Complimentary Wireless Connectivity. Wine and book signing events. 800-321-6304 or 503-436-9085. Hemlock At Surfcrest, Cannon Beach, Oregon. www.atcannonbeach.com.
1:10 — "Where Has All the Sand Gone?: Oregon's Beaches, Dunes and Buried Forests," Roger Hart, coastal geologist
2 p.m. — Citizen Involvement in Protecting the Intertidal and the Ocean - Phillip Johnson, CoastWatch Director
2:15 — Break
2:25 — Workshops
*Invasive species of the shoreline--Cynthia Trowbridge, marine ecologist
*Protecting water quality through land use planning actions—Cameron
La Follette, Land Use Director, Oregon Shores, and Paul Robertson, Manager, Devils Lake Water Improvement District, Lincoln City
4:15: Wrap-up, check-out…and provide suggestions
(503) 238-4450

D Sands Condominium Motel, Lincoln City. Free, fresh baked cookie upon check-in is just the start. All rooms beachfront and up against Lincoln City's most famous stretch of beach: the D River. Each room comes as a suite or mini-suite, and has a kitchen and balcony or patio. Some w/ gas fireplaces, while all have a DVD Players; movies to rent come with free popcorn. Heated indoor pool, a spa, and this fabulous beach is lit at night. Rooms sleep from two, four to six - including a deluxe fireplace suite. Gift certificates orspecial occasion packages. www.dsandsmotel.com. 171 S.W. Highway 101. 800-527-3925.
RELATED STORIES
SPECIAL SECTIONS
oregon coast weather
oregon coast mileage chart & map
day trips, suggested itineraries
Oregon Coast Lodging Specials
Search BeachConection.net's 800 pages
Oregon Coast Real Estate
OR TAKE THE VIRTUAL TOUR

ASTORIA
Where the Columbia meets the Pacific, Land of Lewis & Clark and loads of atmosphere & history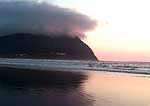 SEASIDE
The Promenade, Tillamook Head, family fun & broad, sandy beaches

CANNON BEACH
A mysterious lighthouse, upscale yet earthy, a huge monolith, fine eateries & an art mecca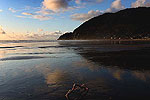 NEHALEM BAY
Manzanita's beaches, Nehalem and Wheeler's quirky beauty; laid back Rockaway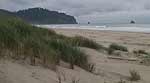 TILLAMOOK BAY
Garibaldi, Barview, Bay City, Tillamook & an oceanfront ghost town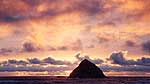 THREE CAPES LOOP
The hidden secret of the coast: Cape Meares, a lighthouse, Oceanside, Netarts and Pacific City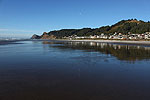 LINCOLN CITY
& THE CORRIDOR OF MYSTERY
Miles & miles of unbroken beaches, Cascade Head, Neskowin and many manmade attractions

DEPOE BAY
A spouting horn downtown, freaky hidden cliffs and whales, whales, whales

NEWPORT
Time-tripping Nye Beach, a bustling bayfront, marine science-central and two lighthouses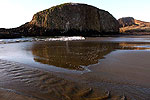 WALDPORT / SEAL ROCK
Pristine, even secretive sands and wild geologic landmarks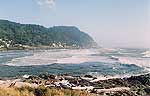 YACHATS
Constantly dramatic wave action, a mix of the rugged & upscale

UPPER LANE COUNTY
25 miles of deserted beaches & oodles of wonders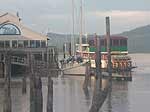 FLORENCE
A lighthouse, ancient bayfront and miles and miles of fluffy dunes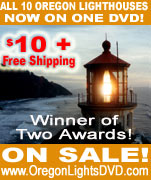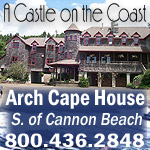 Weiss' Paradise Suites & Vacation Rentals - Seaside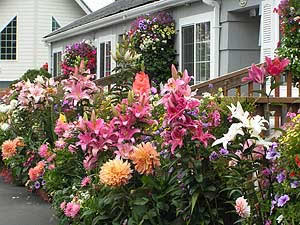 Unique Luxury Accommodations in Seaside. 1BR Suites, 1BR & 2BR Duplex Units and 3BR Houses, units for 2-8 people. Rent entire property for 20-26. Close to beach, river and Broadway St.
Suites are designed for two adults; vacation rental units for families. All units have kitchen and many have fireplace, deck and jetted tub. Comfy robes, slippers, luxury bath amenities, quality linens and more. 741 S. Downing St., Seaside. 800-738-6691. www.SeasideSuites.com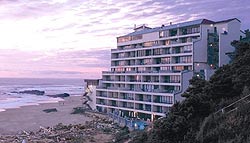 Inn At Spanish Head, Lincoln City. Lincoln City's only resort hotel built right on the beach with all oceanfront rooms - nestled against a rugged cliffside overlooking a soft, sandy beach. Dine in the penthouse restaurant and bar - for a casual meal or a candlelight dinner. An array of seafood specialties, juicy steaks and other Northwest favorites, including a decadent Sunday buffet. Rooms range from bedrooms to studios to one-bedroom suites with microwaves and refrigerators to full kitchens. Hotel include wi-fi, spa, saunas, exercise room and a year-round heated swimming pool. Kids will love the game room and easy beach access. Full-service conference/meeting rooms for that inspirational retreat; extensive, gorgeous wedding possibilities. 4009 SW Highway 101, Lincoln City. 1-800-452-8127 or 541-996-2161. www.spanishhead.com

Tradewinds Motel, Rockaway Beach. All rooms are immaculate and have TV's, VCR's and in-room phones with data ports. Oceanfronts all have a queen bed, a double hide-a-bed, kitchen, cozy firelog fireplace and a private deck. Both types sleep up to four people. Others are appointed for a two-person romantic getaway, yet still perfect for those on a budget. Elaborate oceanfront Jacuzzi suite has two bedrooms, kitchen, double hide-a-bed, fireplace and private deck, sleeping as many as six. For family reunions or large gatherings such as weddings, some rooms can connect to create two-room and three-room suites. Some rooms are pet friendly.523 N. Pacific St., Rockaway Beach. (503) 355-2112 - 1-800-824-0938. www.tradewinds-motel.com