Covering 180 miles of Oregon coast travel: Astoria, Seaside, Cannon Beach, Manzanita, Nehalem, Wheeler, Rockaway, Garibaldi, Tillamook, Oceanside, Pacific City, Lincoln City, Depoe Bay, Newport, Wadport, Yachats & Florence.
3/23/07
Lessons Learned On the Oregon Coast
By Andre' Hagestedt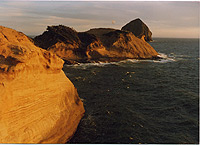 Cape Kiwanda
(Oregon Coast) - Sometimes, exploring the beach is a little more adventure than you bargain for. I've learned much from my years of bouncing around the beach, often the hard way. Apparently, I'm still learning.
In the old days, in the 90's and 80's, the Oregon coast seemed a totally wild and untamed place. In retrospect, it certainly seems much more so now. It was a bit like the wild, wild west, in some sort of coastal way, where not all the rules of civilization yet applied – at least not all the time. Some of the big landmarks we now gauge our travels by didn't exist. Mullets and missing teeth were de rigueur among many of the locals. And it was raw and vibrant in a way that can't be described now.
It was a place of learning too. You screwed up, dumped yourself in a stream or big ocean wave, without a change of clothes, you were doomed to freeze for a while, or sit in the car on the return ride to the valley in some sort of shameful state. You said the wrong thing at a bar, you were in trouble. You went to the wrong beach at the wrong time, and you got washed away by a wave or slipped on something green and gooey on the rocks and disappeared from the world. You swam out to save your friends from the undertow: you disappeared as well.
This was a raw and rugged time, before the political correctness of tsunami warning signs and plentiful eyes of the authorties on the beaches. You were on your own, kiddo.
The following are the lessons I learned about the Oregon coast – the hard way, and the thoroughly amusing way.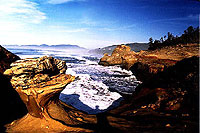 Lesson Number One: Don't leave your keys on the beach. One autumn day, in 1993 at Cape Kiwanda State Park, I should have been a little more on the obsessive-compulsive side than I usually am about checking for my keys. Somewhere along this sunset walk, my rather old, torn shorts let my keys loose.
BREATHTAKING CLIFFTOP IN NEWPORT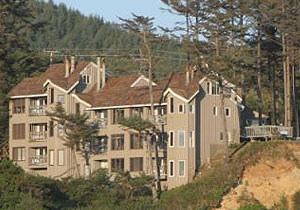 STARFISH POINT Newport - Offers only the finest in luxury condominium lodging. Every unit is focused on the beauty of the sea and the beach.
All units boast two bedrooms, two bathrooms, designer kitchens, wireless broadband Internet, fireplaces, Jacuzzi's and private decks. Friendly staff dedicated to high quality and superb customer service. 140 NW 48th Street, Newport. (541) 265-3751. (800) 870-7795. www.starfishpoint.com
And the sun was going down fast.
An hour after calling a locksmith, he arrived, and it turned out he had vision problems and couldn't create a replacement key. After two hours of shivering in the cold, aching from hunger and too much coffee earlier, I was left with a steering column that was ripped open so I could at least start the car. This cost me 75 bucks.
I distinctly remember driving down the road, to a weird little two-story roadhouse café where the Pelican Pub now stands, and so grateful to grab a crummy sandwich at 11:30 p.m. It was some dark, dank little hole-in-the-wall, where some tired out piano player tinkled away in the upstairs lounge.
This was Pacific City before it got noticed. I don't think even the Inn at Cape Kiwanda was built then. You could tell, however, something was brewing in this town. It was ready to bust out and become part of the upper echelon of tourism hotspots.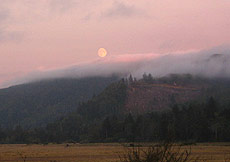 Just south of Lincoln City
Lesson Number Two: Buy enough gas to head out to the coast. One night in November 1994, my friend Ruth and I abruptly decided we should drive from our hometown of Salem to Lincoln City. It was 1 a.m., and about halfway there I noticed we were low on gas. I assured her there was an all-night gas station there. After all, I'd agreed to drive back, so she could sleep, because she had college classes in the morning.
When we got there, it turned out, no, there was no gas to be had.
DIVE INTO LUXURY, HISTORY AT THE TIDES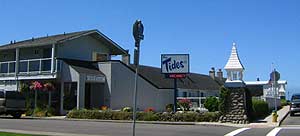 THE TIDES BY THE SEA, Seaside. For over 80 years a favorite of Seaside visitors. 51 oceanfront condos, individually owned and decorated. Suites for couples, small apartments with fireplaces and kitchenettes, one or two bed family units with fireplaces, kitchens and dining rooms. Oceanview cottages sleep anywhere from two to eight, w/ two bedrooms, some with lofts, fireplaces and kitchens. Heated outdoor pool, enormous grounds w/ picnic tables - all at quiet southern end of Seaside. 2316 Beach Drive. 800-548-2846. www.thetidesbythesea.com.
At this time, stations in Lincoln City weren't open all night during the dead season - although they are now. We were a bit panicked, but luckily I remembered a little secret about some businesses that may have gas stored for such a situation. Whew.
I won't give away our savior for the evening, but suffice it to say it took a pretty penny to solve our gas problem. But it was solved – in a ten-gallon can.
However, like a total ass, I wind up passing out in the passenger seat, forcing Ruth to drive back home anyway. She did forgive me after a while.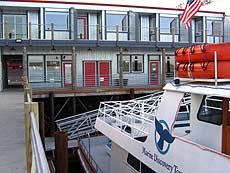 Discovery Tours in dock
Lesson Number Three: Watch out for karma. About 1997, my girlfriend at the time and I went out on one of those Discovery whale watch tours in Newport. We overheard one lady tell the crew she was a journalist doing a story on the tour. Within 15 minutes, she, of all the 20 people onboard, was the only one to get really seasick.
Kathy and I snickered about this a bit, and relished in the fact we felt fine. I even stood at the front of the ship and made goofy impressions of that scene in "Titanic" with my arms outstretched.
By the last half hour of the trip, Kathy and I felt increasingly queasy and awful. It felt like punishment for making fun of the sick journalist.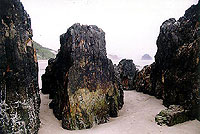 Kiwanda State Park and its mysterious basalt pillars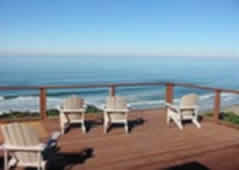 A1 Beach Rentals, Lincoln City. Perfect for large family vacations all the way down to a getaway lodging for two - with over 25 vacation rental homes to choose from. A breathtaking collection of craftsman or traditional beachfront homes, or oceanview houses – from one to seven bedrooms. In various areas of Lincoln City and overlooking the beach, with some in Depoe Bay. All kinds of amenities are available, like hot tubs, decks, BBQ, rock fireplaces, beamed ceilings and more. Some are new, some are historic charmers. Lincoln City, Oregon. 1-(503)-232-5984. www.a1beachrentals.com.
Lesson Number Four: Follow your intuition. In the fall of 2004, I decided to take my little Toyota Camry onto that same beach at Cape Kiwanda where I lost my keys eleven years earlier. Yet something nagged me inside about this being a bad idea, partially because I nearly got stuck in the sand last time, a few months ago.
Sure enough, I get totally stuck. If it weren't for a family from Coos Bay who were used to pulling others out of the sand at home, I would've spent the night on this beach. How dopey I felt admitting to them that my job was editor of this publication.
Other times, I'm just a plain maniac, and I've brought my own disasters on myself in interesting ways. Like the times I hung out on the coast in the mid-90's with the young nutcases in a band called The Stanleys. They would play gigs at an all-ages club in Newport, then we'd all hit the bars later and get ripped. The next day, hangovers be damned, we'd go bonkers on the beaches. There was one game in particular, on the rocky slabs next to the Devil's Churn near Yachats, where we'd take turns tossing large rocks into pools of water near another, trying to drench each other.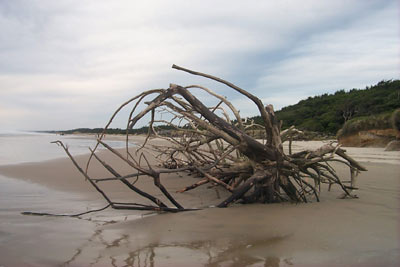 Near Waldport
Another time, we were starting to run amok on the beaches of Driftwood State Park, just south of Waldport. One of The Stanleys fell into the creek and got himself completely soaked. He had no change of pants, so I distinctly remember thinking how miserable he must've been sitting in soaking wet clothing the entire drive back home to Salem. Ever since then, I've taken at least two pairs of beach pants on any trip to the coast, even day trips.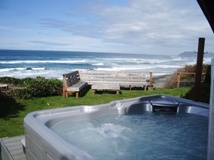 Arch Cape Property Services. Dozens of homes in that dreamy, rugged stretch between Cannon Beach and Manzanita known as Arch Cape. Oceanfront and ocean view , or just a short walk from the sea.
All homes are immaculate and smoke free; some pet friendly (with a fee). Some with broadband, indoor or outdoor hot tubs, fireplaces, decks, and fire pits or barbecues. Call about tempting winter specials that go until March (not valid holidays, however). www.archcaperentals.com 866-436-1607.
One unforgettably kooky, surreal incident happened in Seaside in the summer of '99, where the girl I was dating and I were wandering the beaches after the bars had closed. We noticed this goofy trio of guys at a nearby bonfire, taking turns smacking their heads into wooden boards, trying to break them. They ran into them like rams trying to test their adulthood on inanimate objects, rather than other members of their own species. It was fascinating to watch, in this Jerry Springer-kind-of-way.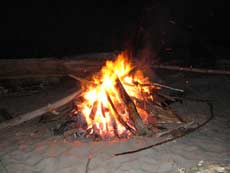 Out of curiosity, we joined them. We discovered one was a transient, another was a teen from Montana and the other a local - all of them drunk. Like a scene from a David Lynch flick, the transient kept accidentally setting his foot on fire by lying down and putting his feet to close to the flames. It was hilarious and puzzling altogether, to say the least.
The evening ended rather badly, with me getting the cops sniffing around them, after I shot off a series of Washington-based fireworks. That got them out to our area of the beach, and brought them to the oddball trio.
The two minors were cited for possession. The girl and I happily strolled along the shore with our bottle of wine.
I still feel rather bad about getting them busted, to this day.
Then there are those crazed moments at local bars - oh, but those are another set of stories. Suffice it to say the adventures and lessons continue.

D Sands Condominium Motel, Lincoln City. Free, fresh baked cookie upon check-in is just the start. All rooms beachfront and up against Lincoln City's most famous stretch of beach: the D River. Each room comes as a suite or mini-suite, and has a kitchen and balcony or patio. Some w/ gas fireplaces, while all have a DVD Players; movies to rent come with free popcorn. Heated indoor pool, a spa, and this fabulous beach is lit at night. Rooms sleep from two, four to six - including a deluxe fireplace suite. Gift certificates orspecial occasion packages. www.dsandsmotel.com. 171 S.W. Highway 101. 800-527-3925.
Weiss' Paradise Suites & Vacation Rentals - Seaside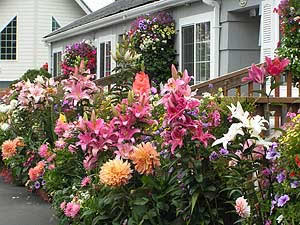 Unique Luxury Accommodations in Seaside. 1BR Suites, 1BR & 2BR Duplex Units and 3BR Houses, units for 2-8 people. Rent entire property for 20-26. Close to beach, river and Broadway St.
Suites are designed for two adults; vacation rental units for families. All units have kitchen and many have fireplace, deck and jetted tub. Comfy robes, slippers, luxury bath amenities, quality linens and more. 741 S. Downing St., Seaside. 800-738-6691. www.SeasideSuites.com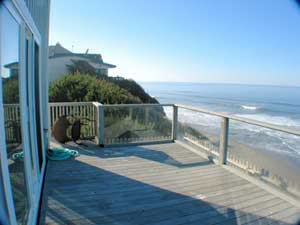 Lincoln City Vacation Homes There's something for everyone among this selection of wondrous homes: smaller homes with a view to a large house that sleeps 15. All the homes are either oceanfront or just a few steps away from the sand – all with a low bank access and fantastic views. Most are in the Nelscott area; one is close to the casino. You'll find a variety of goodies, depending on the home: fireplaces, multiple bedrooms, dishwashers, Jacuzzis, washer/dryers, hot tubs, cable TV, VCR, barbecues; there's a loft in one, and another sprawling home has two apartments. Pets are allowed in some homes – ask ahead. Each comes with complete kitchens so you'll have a home away from home. Most have the seventh night free. Prices range from winter $85 to summer $230 per night. www.getaway2thecoast.com. 541-994-8778.

Tradewinds Motel, Rockaway Beach. All rooms are immaculate and have TV's, VCR's and in-room phones with data ports. Oceanfronts all have a queen bed, a double hide-a-bed, kitchen, cozy firelog fireplace and a private deck. Both types sleep up to four people. Others are appointed for a two-person romantic getaway, yet still perfect for those on a budget. Elaborate oceanfront Jacuzzi suite has two bedrooms, kitchen, double hide-a-bed, fireplace and private deck, sleeping as many as six. For family reunions or large gatherings such as weddings, some rooms can connect to create two-room and three-room suites. Some rooms are pet friendly.523 N. Pacific St., Rockaway Beach. (503) 355-2112 - 1-800-824-0938. www.tradewinds-motel.com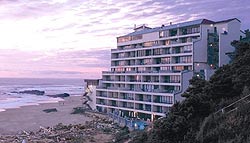 Inn At Spanish Head, Lincoln City. Lincoln City's only resort hotel built right on the beach with all oceanfront rooms - nestled against a rugged cliffside overlooking a soft, sandy beach. Dine in the penthouse restaurant and bar - for a casual meal or a candlelight dinner. An array of seafood specialties, juicy steaks and other Northwest favorites, including a decadent Sunday buffet. Rooms range from bedrooms to studios to one-bedroom suites with microwaves and refrigerators to full kitchens. Hotel include wi-fi, spa, saunas, exercise room and a year-round heated swimming pool. Kids will love the game room and easy beach access. Full-service conference/meeting rooms for that inspirational retreat; extensive, gorgeous wedding possibilities. 4009 SW Highway 101, Lincoln City. 1-800-452-8127 or 541-996-2161. www.spanishhead.com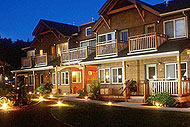 Inn at Cannon Beach. Beautifully wooded natural setting at quiet south end of Cannon Beach. Great during winter storms with a new book by the fireplace – or when the sun is out for family fun and beach strolling. Handsome beach cottage-style architecture. Lush flowering gardens and naturalized courtyard pond. Warm, inviting guest rooms. Continental buffet breakfast. Warm Cookies. Family and Pet Friendly. Welcome gifts. Smoke-free. Complimentary Wireless Connectivity. Wine and book signing events. 800-321-6304 or 503-436-9085. Hemlock At Surfcrest, Cannon Beach, Oregon. www.atcannonbeach.com.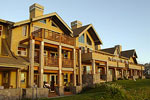 The Ocean Lodge. There will not be another property built like this in Cannon Beach in our lifetimes. Rare, premiere ocean front location; handsome, dramatic architecture and tasteful, fun (nostalgic) beach interiors. Overlooks Haystack Rock. 100 percent smoke free. Imaginative special occasion packages. Massive wood burning lobby fireplace. Library w/ fireplace, stocked with impressive book collection. Pet and family friendly. Lavish continental buffet breakfast. In-room fireplaces, mini-kitchens. Jacuzzi tubs in select rooms. DVD players, complimentary movies. Morning paper. Warm cookies. 888-777-4047. 503-436-2241. 2864 Pacific Street. Cannon Beach, Oregon. www.theoceanlodge.com
RELATED STORIES
SPECIAL SECTIONS
oregon coast weather
oregon coast mileage chart & map
day trips, suggested itineraries
Oregon Coast Lodging Specials
Search BeachConection.net's 1,000 pages
Oregon Coast Real Estate
OR TAKE THE VIRTUAL TOUR

ASTORIA
Where the Columbia meets the Pacific, Land of Lewis & Clark and loads of atmosphere & history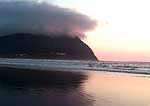 SEASIDE
The Promenade, Tillamook Head, family fun & broad, sandy beaches

CANNON BEACH
A mysterious lighthouse, upscale yet earthy, a huge monolith, fine eateries & an art mecca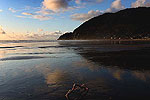 NEHALEM BAY
Manzanita's beaches, Nehalem and Wheeler's quirky beauty; laid back Rockaway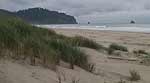 TILLAMOOK BAY
Garibaldi, Barview, Bay City, Tillamook & an oceanfront ghost town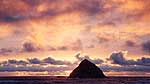 THREE CAPES LOOP
The hidden secret of the coast: Cape Meares, a lighthouse, Oceanside, Netarts and Pacific City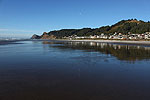 LINCOLN CITY
& THE CORRIDOR OF MYSTERY
Miles & miles of unbroken beaches, Cascade Head, Neskowin and many manmade attractions

DEPOE BAY
A spouting horn downtown, freaky hidden cliffs and whales, whales, whales

NEWPORT
Time-tripping Nye Beach, a bustling bayfront, marine science-central and two lighthouses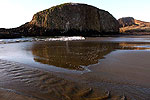 WALDPORT / SEAL ROCK
Pristine, even secretive sands and wild geologic landmarks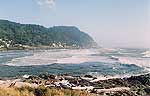 YACHATS
Constantly dramatic wave action, a mix of the rugged & upscale

UPPER LANE COUNTY
25 miles of deserted beaches & oodles of wonders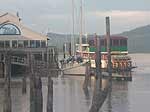 FLORENCE
A lighthouse, ancient bayfront and miles and miles of fluffy dunes