Fun Time Picks for Oregon Coast, Week of Nov. 6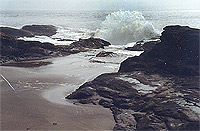 Celtic fun in Yachats
(Oregon Coast) – From Celtic fun to wine tasting, this week promises to be an especially delicious one on the Oregon coast. Sure, the storms may still be raging, but the area's tourism industry often gets an extra boost from such weather madness, and the coming week promises at least a few atmospheric and oceanic fireworks.
Also, here's a few suggestions for fun places to stay during the manic fun, and at least one other culinary secret on the Oregon coast.
Sixth Annual Yachats Celtic Music Festival, Nov. 10. Three days of music and workshops. Five featured concerts this year with over 60 musicians performing. Groups include Kell's Irish Pipers and Circled by Hounds. Tickets are available along with a complete event guide at website. https://www.ycmf2006.com/ Nov. 10 – 12. Admission $25 - $40.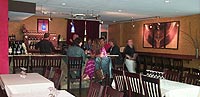 Blu Cork Wine Bar
Wine Tasting Heaven at Blu Cork Wine Bar, Newport. On Friday, November 10,
Tom from Galaxy Wines hosts a tasting of fine wines from A to Z Wineworks. Newport folk ensemble The Sons of Beaches will perform as well. Free. 6 p.m. to 8 p.m.
Then on Saturday, November 11, Blu Cork hosts a special wine dinner with A to Z Wines, with a special five-course meal. $45. 6 p.m. – 9 p.m. The evening starts off with their 2005 Oregon Pinot Blanc and a pear and apple salad. It's followed by the 2005 Oregon Chardonnay, paired with an artichoke stuffed with cheese. Following that is A to Z's most surprisingly quaffable wines, their 2005 Oregon Rose, with a three cheese and fig plate. Next is a pomegranate-infused pork loin with roasted red pepper and pumpkin puree served with the popular 2005 Oregon Pinot Noir. This wine has garnered the most attention for A to Z Wineworks, including a recommendation on "Queer Eye for the Straight Guy" as well as Joshua Wesson on the national food radio show, "The Splendid Table."
DIVE INTO LUXURY, HISTORY AT THE TIDES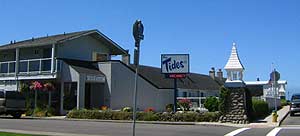 THE TIDES BY THE SEA, Seaside. For over 80 years, The Tides has been a favorite of Seaside visitors. History meets modern luxury here. 51 oceanfront condos, individually owned and decorated. Find suites for couples, small apartments with fireplaces and kitchenettes, one or two bedroom family units with fireplaces, kitchens and dining rooms. There are wonderful oceanview cottages that sleep anywhere from two to eight people, with two bedrooms, some with lofts, fireplaces and kitchens.
Meanwhile, the heated outdoor pool, enormous grounds with picnic tables and location at the quiet southern end of Seaside make for some memorable means of play and repose. 2316 Beach Drive. 800-548-2846. www.thetidesbythesea.com.
Also featured is a stunning Blu Cork specialty, braised buffalo loin served with scratch gravy, smoked duck sausage and white beans. It will be accompanied with a 2005 Night and Day Oregon Red Wine, a blend of cabernet and merlot from Southern Oregon. Reservations only. Blu Cork Wine Bar is at 613 SW Third Street, Newport. 541-265-2257.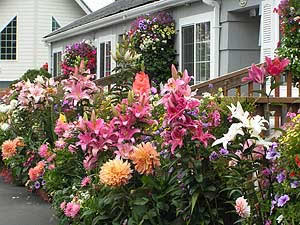 Weiss' Paradise Suites & Vacation Rentals Unique Luxury Accommodations in Seaside. One or two bedroom suites, houses with three bedrooms or units for two to eight people – this tiny flowered wonder in Seaside has it all. Or you can rent the entire charmer and host as many as 26 people.
They've got suites designed for two adults or vacation rental units for families: it's a place for romance, family reunions or just family getaways. All units have kitchens and many have fireplaces, decks and jetted tubs. Enjoy comfy robes & slippers, luxury bath amenities, quality linens and more.
Suites include daily maid service and complimentary coffee (beans), teas, cocoa, popcorn, cookies, snacks and more - all restocked daily. Stay a week in any unit and receive a tote bag filled with goodies.

Tradewinds Motel, Rockaway Beach
If expansive ocean views, close proximity to golfing, fishing tours and quick access to seven miles of pristine beaches is your thing, then this quintessential beauty in Rockaway Beach is your ticket to vacation fun for families, couples or large groups. Some rooms are pet friendly. All rooms at the Tradewinds Motel are immaculate and have TV's, VCR's and in-room phones with data ports. The oceanfronts all have a queen bed, a double hide-a-bed, kitchen, cozy firelog fireplace and a private deck. Some oceanfront units come with all those amenities but the kitchens. Both types sleep up to four people. The non-oceanfront rooms are appointed with a queen bed, small fridge, and coffee maker – sizable for a two-person romantic getaway, yet still perfect for those on a budget. There is an elaborate oceanfront Jacuzzi suite that has two bedrooms, coming with a kitchen, double hide-a-bed, fireplace and private deck, sleeping as many as six. For those wanting bigger accommodations for family reunions or large gatherings such as weddings, some rooms can connect to create two-room and three-room suites. 523 N. Pacific St., Rockaway Beach. (503) 355-2112 - 1-800-824-0938. www.tradewinds-motel.com
They were featured on the Travel Channel "Great Escapes" Show this year. 741 S. Downing St. Seaside, Oregon. 800-738-6691. www.SeasideSuites.com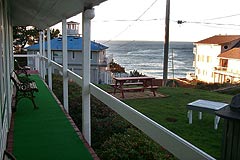 Trollers Lodge, Depoe Bay. Here's a fantastic place to watch some of the most insane oceanic drama in the world.
Insanely adorable, this collection of charming rooms and awe-inspiringly beautiful vacation rentals overlooks the wowing waves in this area. The rooms and suites in the motel section are impeccably maintained, with a personal touch in the décor. You'll find a lovely garden area, porch with a wonderful view, gas grills with a picnic spot, phones, cable TV and some rooms with incredible ocean views. It's also very pet friendly – as the presence of the adorable ambassadorial lab named Samantha can attest to. Three truly remarkable vacation homes are available, starting at $150 a night. 355 SW Hwy 101, Depoe Bay. (800) 472-9335 or (541) 765-2287. www.trollerslodge.com.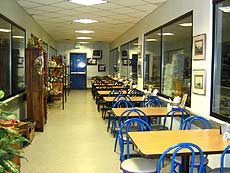 Pacific Oyster, Bay City. It's hard to get fish fresher than this, as it's processed right here after coming in from the sea. At the end of the dock here, it's probably Bay City's only recognizable feature, with piles of shells near the landward side. But it's also a famous little family eatery, where the seafood practically gets shuffled from the sea straight into your mouth.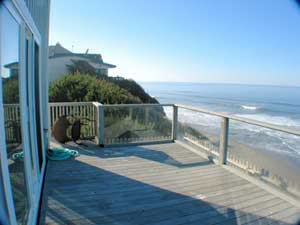 Lincoln City Vacation Homes There's something for everyone among this selection of wondrous homes: smaller homes with a view to a large house that sleeps 15. All the homes are either oceanfront or just a few steps away from the sand – all with a low bank access and fantastic views. Most are in the Nelscott area; one is close to the casino. You'll find a variety of goodies, depending on the home: fireplaces, multiple bedrooms, dishwashers, Jacuzzis, washer/dryers, hot tubs, cable TV, VCR, barbecues; there's a loft in one, and another sprawling home has two apartments. Pets are allowed in some homes – ask ahead. Each comes with complete kitchens so you'll have a home away from home. Most have the seventh night free. Prices range from winter $85 to summer $230 per night. www.getaway2thecoast.com. 541-994-8778.
Soups and salads include many seafood specialties, of course, including cioppino, chowders, crab Louie and cheese breads (from $3 to $14). Fish 'n' chips come in various incarnations, like oysters, halibut, cod, rock fish, prawns or chicken strips (about $8). Find seafood sandwiches with shrimp, tuna or crab, as well as burgers, around $9. Finally, a small but tempting selection of dinners includes pan fried oysters, fillets of salmon or halibut, sautéed scallops and other goodies around $12. 5150 Oyster Drive. (503) 377-2323.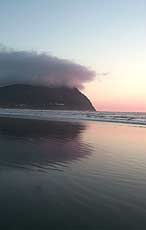 Seaside Downtown Wine Walk, Nov. 18. Oregon wineries have partnered with local downtown businesses for a stroll through Seaside's historic sections and the chance to enjoy a little "la dolce vita." Live entertainment will be featured in many of the winery locations, as well as "to die for" appetizers served by the many business participants.
For only $5, guests receive a commemorative wine glass to use as they glide through more than 20 stops tasting the best northwest vineyards have to offer. A small tasting fee may apply for some of the wines featured. 3 p.m. to 7 p.m.
Wine glass sales and ID check stations will be open from on the event day and will be located at Seaside Carousel Mall (300 Broadway - Noon to 6 p.m.), Salmonberry Square (810 Broadway - 2 p.m. to 7 p.m.) and Ernst & Ernst Collectors Galleries (15 Broadway - Noon to 6 p.m.). (503) 717-1914. www.seasidedowntown.com.