Covering 180 miles of Oregon coast travel: Astoria, Seaside, Cannon Beach, Manzanita, Nehalem, Wheeler, Rockaway, Garibaldi, Tillamook, Oceanside, Pacific City, Lincoln City, Depoe Bay, Newport, Wadport, Yachats & Florence.
12/27/06

Creepy Babies Arrive at Oregon Coast Aquarium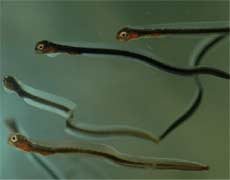 Baby wolf-eels at Aquarium
(Newport, Oregon) - They've got the kind of face only a mother could love.
Wolf-eels are certainly freaky looking specimens as full adults, but as kidlets, they're just a little bit cuter - but not much.
So the Oregon Coast Aquarium in Newport has its job cut out for it trying to mother this squiggly little tikes. A cluster of wolf-eel eggs have hatched recently, the offspring of a pair of adults that live in the Coastal Waters gallery.
The hatch is a first for wolf-eels at the Aquarium, is a rare event because timing is extremely tricky when it comes to pulling wolf-eel eggs from the parents, who guard and care for the eggs constantly. "There is a small window of opportunity," said aquarist and marine biologist Evonne Mochon-Collura, who took over responsibility for the Coastal Waters gallery this year. "You need to let the parents care for the eggs to a certain point, but if you wait too long, the emerging larvae disappear due to predation."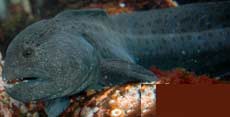 Full grown wolf-eel (courtesy Oregon Coast Aquarium)
Evonne Mochon-Collura is also responsible for the care and incubation of a highly endangered Vietnamese Leaf Turtle at the facility last year. She is becoming known as the "Aquarium Midwife" for her ability to anticipate and recognize subtle changes in animal behavior that indicate reproduction is about to occur. "In previous years we missed the hatch," said Mochon-Collura. "Wolf-eel eggs normally hatch between week 13 and 16. One egg mass was consumed, and another hatched earlier than expected. Because we could never perfectly mimic the maternal care, we don't want to pull the eggs too soon, either, so we waited as long as possible to pull the mass."
Mochon-Collura estimated the mass contains up to 10,000 eggs.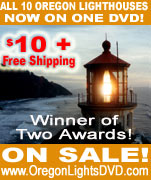 Tradewinds Motel, Rockaway Beach
If expansive ocean views, close proximity to golfing, fishing tours and quick access to seven miles of pristine beaches is your thing, then this quintessential beauty in Rockaway Beach is your ticket to vacation fun for families, couples or large groups. Some rooms are pet friendly. All rooms at the Tradewinds Motel are immaculate and have TV's, VCR's and in-room phones with data ports. The oceanfronts all have a queen bed, a double hide-a-bed, kitchen, cozy firelog fireplace and a private deck. Some oceanfront units come with all those amenities but the kitchens. Both types sleep up to four people. The non-oceanfront rooms are appointed with a queen bed, small fridge, and coffee maker – sizable for a two-person romantic getaway, yet still perfect for those on a budget. There is an elaborate oceanfront Jacuzzi suite that has two bedrooms, coming with a kitchen, double hide-a-bed, fireplace and private deck, sleeping as many as six. For those wanting bigger accommodations for family reunions or large gatherings such as weddings, some rooms can connect to create two-room and three-room suites. 523 N. Pacific St., Rockaway Beach. (503) 355-2112 - 1-800-824-0938. www.tradewinds-motel.com
Wolf-eels are not a wolf, not a true eel and they're not really dangerous unless provoked. In spite of their ferocious appearance, wolf-eels are very shy and docile. At the Oregon Coast Aquarium you can often see their heads poking out of a hole in the reef of the Aquarium displays. Wolf-eels are very involved parents. The male and female take turns coiling and oxygenating the eggs, while the other guards.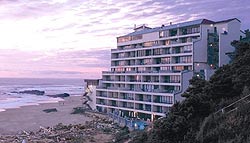 Inn At Spanish Head, Lincoln City. It's Lincoln City's only resort hotel built right on the beach with all oceanfront rooms - nestled against a rugged cliffside overlooking a soft, sandy beach. Enjoy dining in the penthouse restaurant and bar - whether you're in the mood for a casual meal or a candlelight dinner. They offer an array of seafood specialties, juicy steaks and other Northwest favorites, including a decadent Sunday buffet. Rooms range from bedrooms to studios to one-bedroom suites with microwaves and refrigerators to full kitchens. Hotel amenities include wi-fi, spa, saunas, exercise room and a year-round heated swimming pool. Kids will love the game room and easy beach access. Full-service conference and meeting rooms for that inspirational retreat; extensive, gorgeous wedding possibilities. Near the south end of Lincoln City at 4009 SW Highway 101. 1-800-452-8127 or 541-996-2161. www.spanishhead.com
Mochon-Collura noticed a change in behavior and suspected the presence of eggs when the female stopped leaving her den to feed. Removing the eggs can be tricky, too; wolf-eels have very sharp teeth and a powerful bite suited to crushing prey. However, Mochon-Collura said the wolf-eels on exhibit prefer squid and are used to being hand-fed. "These wolf-eels are quite tame and will take food from my hand, but I always keep my eye on their teeth!" She stuffed the squid mantle with other food, since squid isn't highly nutritious. She lured them out of the den with squid, but ran out of food before removing the egg mass. Ultimately, she reached into the den, put her hands behind the male's pectoral fins and gently pulled him out. She did the same thing to the female who immediately wrapped her tail around the egg mass. "That helped me get the mass out; I just pulled the female forward and captured the egg mass at the same time."
"After I took the eggs out, I stayed with the pair for a while and played with their tails and fins," said Mochon-Collura. "I hate to anthropomorphize, but I felt I needed to make amends with them - they're very smart!"
By all appearances the eels were back to normal after a short time. Mochon-Collura said the female looked for the eggs briefly, but quickly returned to normal behavior with her mate. Wolf-eels tend to pair with one mate. "But sometimes, there's a soap opera and two females will compete for one male," according to Mochon-Collura.
The hatchlings resembled tiny tadpoles at first but are now looking more and more like small wolf-eels, measuring about one to two inches in length. They will reach 12 – 18 inches in length by the first year; will begin pairing at about four years old and laying eggs by age seven. Wolf-eels live about 20 years and reach lengths of six to eight feet long at maturity. Some of the baby wolf-eels will eventually be shipped to other Aquariums, some will stay here at the Oregon Coast Aquarium and the Aquarium will look into releasing some into the appropriate habitat off the coast of Oregon.
DIVE INTO LUXURY, HISTORY AT THE TIDES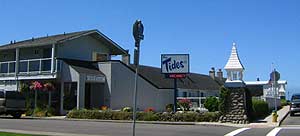 THE TIDES BY THE SEA, Seaside. For over 80 years, The Tides has been a favorite of Seaside visitors. History meets modern luxury here. 51 oceanfront condos, individually owned and decorated. Find suites for couples, small apartments with fireplaces and kitchenettes, one or two bedroom family units with fireplaces, kitchens and dining rooms. There are wonderful oceanview cottages that sleep anywhere from two to eight people, with two bedrooms, some with lofts, fireplaces and kitchens.
Meanwhile, the heated outdoor pool, enormous grounds with picnic tables and location at the quiet southern end of Seaside make for some memorable means of play and repose. 2316 Beach Drive. 800-548-2846. www.thetidesbythesea.com.
BREATHTAKING CLIFFTOP IN NEWPORT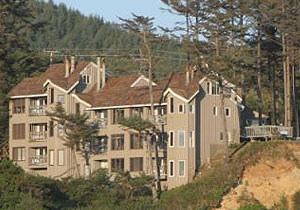 STARFISH POINT is located on the Central Oregon Coast - in Newport - and offers only the finest in luxury condominium lodging. At Starfish Point, every unit is focused on the beauty of the sea and the beach.
All of the units boast two bedrooms, two bathrooms, designer kitchens, wireless broadband Internet, fireplaces, Jacuzzi's and private decks - surrounding you in soothing relaxation. We have a friendly staff dedicated to high quality and superb customer service. 140 NW 48th Street, Newport. (541) 265-3751. (800) 870-7795. www.starfishpoint.com
Weiss' Paradise Suites & Vacation Rentals - Seaside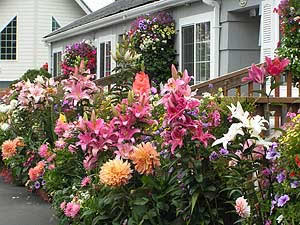 Unique Luxury Accommodations in Seaside. 1BR Suites, 1BR & 2BR Duplex Units and 3BR Houses, units for 2-8 people. Rent our entire property for 20-26. All units close to beach, river and Broadway St.
Suites are designed for two adults; vacation rental units for families. All units have kitchen and many have fireplace, deck and jetted tub. Enjoy comfy robes & slippers, luxury bath amenities, quality linens and more. See us on The Travel Channel's "Great Escapes" show in August 2006. 741 S. Downing St., Seaside. 800-738-6691. www.SeasideSuites.com

D Sands Condominium Motel, Lincoln City. Getting a free, fresh baked cookie upon check-in is just the beginning. Every room is beachfront, and it's all right up against Lincoln City's most famous stretch of beach, next to the D River. Each room, comes as a suite or mini-suite, and has a kitchen and balcony or patio. Some have gas fireplaces, while all have a DVD Players with movies available for renting (and movie rentals come with free popcorn). There's a heated indoor pool, a spa, and this fabulous beach is lit at night. Rooms sleep anywhere from two, four to six - including a deluxe fireplace suite. Gift certificates are available, and they offer special occasion packages as well. To make a reservation and see a virtual tour of the rooms, visit our website at www.dsandsmotel.com. 171 S.W. Highway 101. 800-527-3925.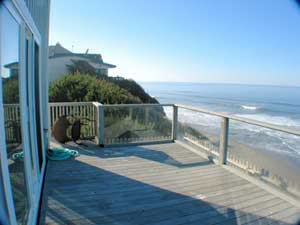 Lincoln City Vacation Homes There's something for everyone among this selection of wondrous homes: smaller homes with a view to a large house that sleeps 15. All the homes are either oceanfront or just a few steps away from the sand – all with a low bank access and fantastic views. Most are in the Nelscott area; one is close to the casino. You'll find a variety of goodies, depending on the home: fireplaces, multiple bedrooms, dishwashers, Jacuzzis, washer/dryers, hot tubs, cable TV, VCR, barbecues; there's a loft in one, and another sprawling home has two apartments. Pets are allowed in some homes – ask ahead. Each comes with complete kitchens so you'll have a home away from home. Most have the seventh night free. Prices range from winter $85 to summer $230 per night. www.getaway2thecoast.com. 541-994-8778.
RELATED STORIES
SPECIAL SECTIONS
oregon coast weather
oregon coast mileage chart & map
day trips, suggested itineraries
Search BeachConection.net's 800 pages
Oregon Coast Real Estate
OR TAKE THE VIRTUAL TOUR

ASTORIA
Where the Columbia meets the Pacific, Land of Lewis & Clark and loads of atmosphere & history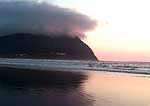 SEASIDE
The Promenade, Tillamook Head, family fun & broad, sandy beaches

CANNON BEACH
A mysterious lighthouse, upscale yet earthy, a huge monolith, fine eateries & an art mecca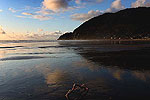 NEHALEM BAY
Manzanita's beaches, Nehalem and Wheeler's quirky beauty; laid back Rockaway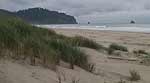 TILLAMOOK BAY
Garibaldi, Barview, Bay City, Tillamook & an oceanfront ghost town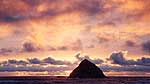 THREE CAPES LOOP
The hidden secret of the coast: Cape Meares, a lighthouse, Oceanside, Netarts and Pacific City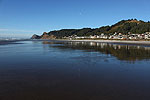 LINCOLN CITY
& THE CORRIDOR OF MYSTERY
Miles & miles of unbroken beaches, Cascade Head, Neskowin and many manmade attractions

DEPOE BAY
A spouting horn downtown, freaky hidden cliffs and whales, whales, whales

NEWPORT
Time-tripping Nye Beach, a bustling bayfront, marine science-central and two lighthouses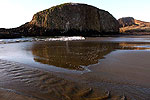 WALDPORT / SEAL ROCK
Pristine, even secretive sands and wild geologic landmarks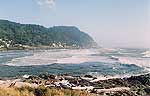 YACHATS
Constantly dramatic wave action, a mix of the rugged & upscale

UPPER LANE COUNTY
25 miles of deserted beaches & oodles of wonders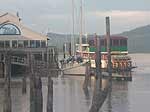 FLORENCE
A lighthouse, ancient bayfront and miles and miles of fluffy dunes