Photos of Cannon Beach Chamber, Visitors Center - N. Oregon Coast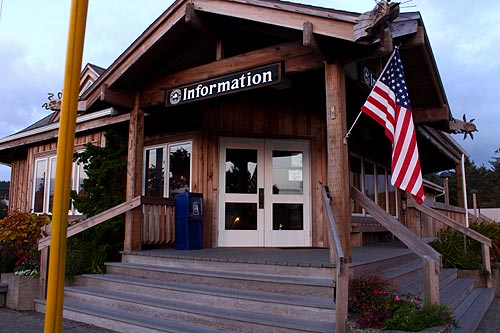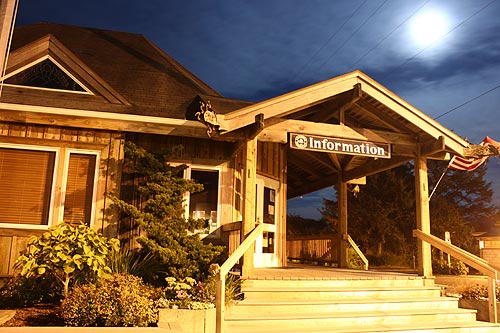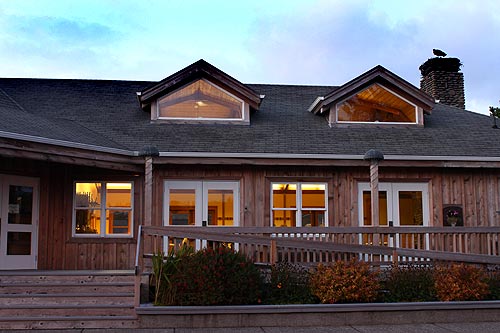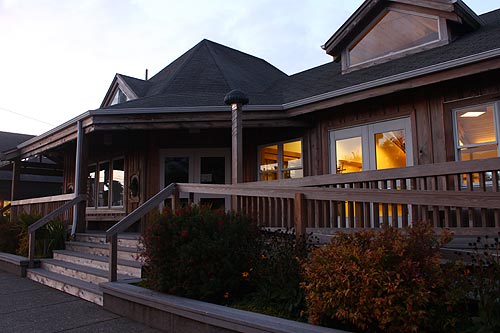 News from Cannon Beach Chamber, Visitors Center
Cost of Living in Cannon Beach, Oregon
18 Sep 2020 at 8:45am
Cannon Beach is a city in Clatsop County, Oregon, with a population of 1,489. The total cost of housing, food, child care, transportation, health care, taxes, and other necessities for a single ...
Hundreds Of Corgis Invade Cannon Beach
30 Jul 2016 at 11:59am
Cannon Beach faced an invasion of short-legged, happy-go-lucky creatures with ears bigger than life and smiles to match during the 4th Annual Oregon Corgi Beach Day on Saturday, July 30.
Cannon Beach Has A Rabbit Problem
12 Oct 2018 at 5:32am
Many years ago, someone released their pet bunnies at Cannon Beach. Pets don?t usually do ... a wildlife specialist with the Oregon State University Extension Service. The rabbits may seem ...
Cannon Beach community coming together to search for missing husky
15 Jun 2022 at 8:06am
CANNON BEACH Ore. (KPTV) ? Community members near Cannon Beach are coming together to help search for a husky after it went missing Saturday. The husky named Uni was lost June 11 along the ...
Cannon Beach to ban electric-scooter rentals
10 Jun 2022 at 8:07pm
CANNON BEACH ? In an attempt to get ahead of electric scooter rental companies, the City Council agreed Tuesday night to pursue an ordinance prohibiting scooters on city streets. The City ...
Cannon Beach approves new budget
22 Jun 2022 at 4:11am
CANNON BEACH ? The City Council voted Tuesday night to adopt a $42.6 million budget for the new fiscal year that starts in July. The budget is an increase over the $30.9 million spending plan ...
Annual sandcastle contest brings sandy creations to Cannon Beach
15 Jun 2022 at 7:41pm
The 58th annual Cannon Beach Sandcastle Contest returned to an ... During one of the wettest springs on record, the sun was shining at the Oregon Coast and beachgoers were able to view the ...

Cannon Beach Chamber of Commerce and Cannon Beach Visitors Center, Cannon Beach Community Hall - The Cannon Beach Chamber was formed in 1945 as a way to promote the area and help strengthen the business climate in this north Oregon coast tourism hotspot.
Inside, you'll find tons of visitor information about Cannon Beach, as well as brochures and printed materials about surrounding areas – from the south and central coast to other parts of inland Oregon. Brochures and information about lodging in Cannon Beach and dining/restaurants in Cannon Beach are also to be found.
Extensive information about Cannon Beach beaches and attractions is there, with friendly staff to help you with a wide range of questions about the area. You'll also find plenty of maps of Cannon Beach. From what to find in nearby places like Arch Cape, Hug Point or even Oswald West State Park, to hiking information about Tillamook Head and the various historical landmarks of the area.
The Cannon Beach Chamber and Visitor Center also includes the Community Hall, where weddings and receptions can be booked as well as other special events. The Community Hall is directly next to the Cannon Beach Chamber and Visitor Center, making a perfect place for meetings or retreats as well.
You'll find the Cannon Beach Chamber and Visitor Center in the heart of downtown Cannon Beach at the intersection of 2nd and Spruce. (503) 436-2623. www.cannonbeach.org.
For more travel and visitor information about Cannon Beach before you head out, including much about attractions and beaches, see the Cannon Beach, Oregon Virtual Tour, Map, and the Cannon Beach, Oregon Coast Complete Guide: List of Every Beach Access.
Latest Visitor News, Updates from Cannon Beach, Oregon
50 Years of Cannon Beach's Coaster Theater - A Party, A Look at Oregon Coast ...
June 29 Cannon Beach's Coaster Theatre puts on a '70s party
Intricate to Absolutely Deserted on Oregon Coast: Nesika, Bob Creek, Neptune,...
Finds near Gold Beach, Florence / Yachats, Oceanside and Cannon Beach
Mysterious, Even Mystical at One N. Oregon Coast Spot Near Cannon Beach
200 feet below the cliff, where a whole other world resides. Travel tips
Surprisingly, One Man Connects Oregon Coast Lighthouses at Heceta Head, Terri...
One man, Oswald Allik, served on both the Seaside and Florence-area lights until the end. Cannon Beach, Florence history
Some of the Most Riveting Oregon Coast Views Are Hardest to Find
Outstanding viewpoints along the beaches that you may not know: Depoe Bay, Port Orford, Oceanside, Cannon Beach
Finding Alone Time in Cannon Beach, Far from the Oregon Coast Crowds
Yet there are some parts that are less populated
N. Oregon Coast Big Fave Returns in Person: Cannon Beach Sandcastle Contest
June 11 it's back in full form. Cannon Beach events
Oregon's North Coast Food Trail Celebrates 5th Year, Expansions - Video
Farms, fisheries, bakeries, breweries, distilleries, wineries, retailers, cooking schools. Tillamook, Pacific City, Bay City, Oceanside, Garibaldi, Manzanita, Nehalem, Cannon Beach, Seaside, Astoria
Where the Pointy Things Are on Oregon Coast: Famous Spires
When some of the most remarkable photographic moments can happen: Bandon, Seal Rock, Cannon Beach
Devil of a Good Time on Oregon Coast: Heavenly Places with Hellish Names
Some of the most beautiful spots along these beaches with fiery names, from south to north. Bandon, Yachats, South coast, Depoe Bay, Newport, Lincon City, Manzanita, Cannon Beach
Help Out on Oregon Coast with Marine Debris Survey, Black Oystercatcher Monit...
Black Oystercatcher Project and the Maine Debris Survey in Warrenton. South coast events, Astoria events, Cannon Beach events, Manzanita events, Pacific City events, Lincoln City events, Yachats events
Puffins Event, 12 Days of Earth Day Back at N. Oregon Coast's Cannon Beach
Welcome Home Puffins on April 30 - May 1, cleanups, street fairs, more. Cannon Beach events
Tufted Puffin Season Begins on N. Oregon Coast: First Pair Seen Already
The first pair have been spotted at Cannon Beach's iconic Haystack Rock. Cannon Beach events
1964 Tsunami Part 3: Tearing Up Bridges, Homes on the N. Oregon Coast
Damage and destruction in Seaside, Cannon Beach - but it began a beloved tradition. Geologh, history, sciences

More Cannon Beach, Oregon Visitor Information at the Cannon Beach, Arch Cape, Oregon Virtual Tour, Map