Photos of Cannon Beach Chamber, Visitors Center - N. Oregon Coast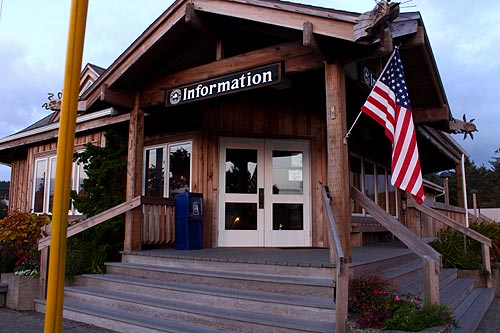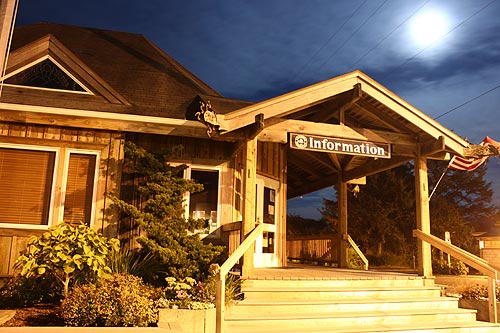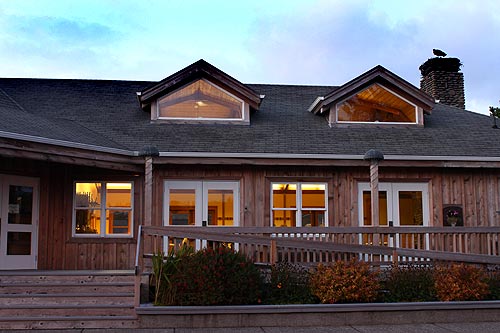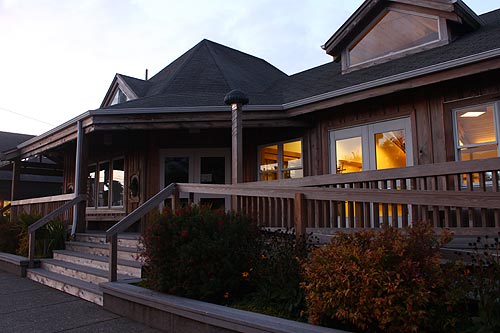 News from Cannon Beach Chamber, Visitors Center
Oregon?s North Coast Bands Together to Manage Regional Tourism Impacts
4 Feb 2020 at 3:26am
Jim Paino of Cannon Beach Chamber of Commerce, and Arica Sears of Oregon Coast Visitors Association (OCVA). Funding for the network and projects from the Studio are supported by the Astoria Warrenton ...
Morrisey Video Production Releases 10 Destination Marketing Strategies
27 Dec 2018 at 8:28am
As we began to develop content within this niche, we noticed many cities and Chamber of Commerce ... to promote are Newport, Cannon Beach, and Seaside Oregon. We?ve always had a special fondness ...
Tripadvisor?s Travelers? Choice names Cannon Beach 6th best in nation
27 Feb 2020 at 5:47am
PORTLAND, Ore. (KOIN) ? Tripadvisor?s Travelers? Choice list has named Cannon Beach the 6th best beach in the United States on a list of Top 25 Beaches. The top beach is Siesta Beach in Siesta Key, ...
Readers respond: Britain has a lesson for leftists
26 Feb 2020 at 11:00pm
Labour (our Democrats) suffered a humiliating defeat, and the Tories (our Republicans) assumed a major endorsement of their policies. There is indeed reason to be concerned that the American ...
Lost in Oregon Logging Country With a Dodge Charger Hellcat Widebody
19 Feb 2020 at 12:32am
But after one slightly-too-adventurous navigation decision at a quiet intersection in Timber, Oregon (population 131), we quickly wound up beyond Hellcat country. The plan was to travel from Portland ...
Look out for sneaker waves on Oregon Coast Sunday
22 Feb 2020 at 6:59am
If you?re planning to be on the beach at the Oregon Coast on Sunday, you?ll want to be extra careful. The National Weather Service said there could be high surf and sneaker waves Sunday along the ...
Ecola State Park in Oregon closed because of slide damage
11 Feb 2020 at 11:23pm
PORTLAND, Ore. (AP) ? People seeking winter vistas of the north Oregon coast will need to find them elsewhere as Ecola State Park near Cannon Beach has been closed indefinitely. The park is ...

Cannon Beach Chamber of Commerce and Cannon Beach Visitors Center, Cannon Beach Community Hall - The Cannon Beach Chamber was formed in 1945 as a way to promote the area and help strengthen the business climate in this north Oregon coast tourism hotspot.
Inside, you'll find tons of visitor information about Cannon Beach, as well as brochures and printed materials about surrounding areas – from the south and central coast to other parts of inland Oregon. Brochures and information about lodging in Cannon Beach and dining/restaurants in Cannon Beach are also to be found.
Extensive information about Cannon Beach beaches and attractions is there, with friendly staff to help you with a wide range of questions about the area. You'll also find plenty of maps of Cannon Beach. From what to find in nearby places like Arch Cape, Hug Point or even Oswald West State Park, to hiking information about Tillamook Head and the various historical landmarks of the area.
The Cannon Beach Chamber and Visitor Center also includes the Community Hall, where weddings and receptions can be booked as well as other special events. The Community Hall is directly next to the Cannon Beach Chamber and Visitor Center, making a perfect place for meetings or retreats as well.
You'll find the Cannon Beach Chamber and Visitor Center in the heart of downtown Cannon Beach at the intersection of 2nd and Spruce. (503) 436-2623. www.cannonbeach.org.
For more travel and visitor information about Cannon Beach before you head out, including much about attractions and beaches, see the Cannon Beach, Oregon Virtual Tour, Map, and the Cannon Beach, Oregon Coast Complete Guide: List of Every Beach Access.
Latest Visitor News, Updates from Cannon Beach, Oregon
Cannon Beach Downtown and Ecola Creek - Virtual Tour of Cannon Beach, Oregon ...
The street gives way to this pretty viewpoint and access to the beach
WinterFest Warms Up N. Oregon Coast With Three Days of Music
The little town of Nehalem gushing forth the entertainment on March 6 - 8. Manzanita events, Tillamook events, Cannon Beach events
Video: Seven Fantastic Details Along 130 Miles of Oregon Coastline
Seven places with unheralded details to make your next trip an inquisitive and extra rewarding one. Seal Rock, Newport, Thiel Creek, Arch Cape, Cannon Beach, Manzanita, Rockaway Beach
N. Oregon Coast Museum Talks: Bio Systems, Washington Coast History
Two of the north Oregon coast's history museums dig deep into diverse subjects: Cannon Beach, Seaside events
N. Oregon Coast Fave Shut Down Indefinitely: Ecola State Park at Cannon Beach
Closed until further notice because the only road going into the area has been severely damaged
SOLVE Now Accepting Volunteers for Oregon Coast Cleanup, March 28
364 miles of coastline, with 45 locations needing people to give them a good scrub. Cannon Beach events, Manzanita events, Pacific City events, Lincoln City events, Newport events, Florence events, S. coast
N. Coast Culinary Fest Honors Famed Oregon Chef James Beard
Cannon Beach plays host to a weekend of culinary arts and foodie wizardry. Cannon Beach events
Variety of Varietals at Savor Cannon Beach Wine and Culinary Fest, N. Oregon ...
Savor Cannon Beach Wine and Culinary Festival brings a unique wine tasting and culinary experience to town on March 12 - 15. Cannon Beach events
Star Trek / Seinfeld Actor and Orca Talk on N. Oregon Coast
Liz Cole appears in a play, and a talk on killer whales. Cannon Beach events, Manzanita events
Coming Up: Learn About Haystack Rock or Clean Up an Oregon Coast Beach
Cannon Beach events, Newport events
Oregon Coast Road Work, Delays at Astoria, Cannon Beach
Road and bridge work on the north Oregon coast will be causing some delays for residents and travelers
Cannon Beach Events Look at Future of Oregon Coast and Its Stormy Past A lect...
A lecture on the future of the coast and one on its past. Science. Cannon Beach events
Cannon Beach Winter Top Ten: Oregon Coast Insider Tips
Winter on these beaches is a singularly intense endeavor where adventure can be found at just about every turn. Weather
S. Oregon Coast Park Begins Camping Reservations; Ecola Closes for Two Days
Bullards Beach State Park at Bandon on the south coast; Ecola State Park, Cannon Beach

More Cannon Beach, Oregon Visitor Information at the Cannon Beach, Arch Cape, Oregon Virtual Tour, Map