Covering 180 miles of Oregon coast travel and real estate: Astoria, Seaside, Cannon Beach, Manzanita, Nehalem, Wheeler, Rockaway, Garibaldi, Tillamook, Oceanside, Pacific City, Lincoln City, Depoe Bay, Newport, Wadport, Yachats & Florence.
12/30/06
Secrets to Buying a Home on the Oregon Coast
By David Timme, Real Estate Columnist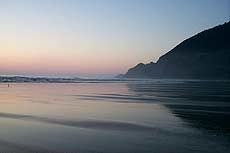 Many homes along Manzanita's shorefront have this view
So you want to buy a home on the Oregon coast? You have found the property and are ready to make it your dream. There are a number of steps going through the realtor's office, the financial institutions and the escrow services on the way to getting the keys to your new home. If you have someone to show the way, it is much easier to do properly and to get the steps in the correct order and come off looking like an expert.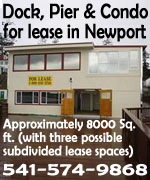 After locating the property you want, you can sit down with a realtor and make an offer by filling in the papers of the purchase offer. These start with the disclosure statement that spells out the relationship between your realtor and you, the client. You are given a Real Estate Agency Disclosure Pamphlet and a paper to sign and date indicating that you have received the pamphlet and that it has been explained to you.

Tradewinds Motel, Rockaway Beach
If expansive ocean views, close proximity to golfing, fishing tours and quick access to seven miles of pristine beaches is your thing, then this quintessential beauty in Rockaway Beach is your ticket to vacation fun for families, couples or large groups. Some rooms are pet friendly. All rooms at the Tradewinds Motel are immaculate and have TV's, VCR's and in-room phones with data ports. The oceanfronts all have a queen bed, a double hide-a-bed, kitchen, cozy firelog fireplace and a private deck. Some oceanfront units come with all those amenities but the kitchens. Both types sleep up to four people. The non-oceanfront rooms are appointed with a queen bed, small fridge, and coffee maker – sizable for a two-person romantic getaway, yet still perfect for those on a budget. There is an elaborate oceanfront Jacuzzi suite that has two bedrooms, coming with a kitchen, double hide-a-bed, fireplace and private deck, sleeping as many as six. For those wanting bigger accommodations for family reunions or large gatherings such as weddings, some rooms can connect to create two-room and three-room suites. 523 N. Pacific St., Rockaway Beach. (503) 355-2112 - 1-800-824-0938. www.tradewinds-motel.com
Then there is the Real Estate Sales Agreement. Currently, there are seven pages of legal text with blanks to fill in, letting you make the offer that you want for the property you have selected. Once filled out, this can be added to in the form of addendums that cover matters of concern that are not already covered in the sales agreement. An example is a professional inspection addendum that will let you have an expert give an opinion on the condition of the home. This lets you, the buyer, know what condition of the house you want to purchase with less chance to being surprised after the sale. There is even a home protection plan insurance available for a modest fee that insures your home will be just as you bought it for a specified period of time.
This beauty is for sale on the north coast
Typically, an earnest money check or promissory note is given by the buyer at the time of making the offer, this is somewhere around one percent of the amount being offered to purchase the property. It is also just what it says it is: money put up to indicate that you are earnest in making the offer.
If all the terms of the sales agreement are satisfied and you decide to withdraw the offer, then the earnest money could be forfeit to the seller. This earnest money is generally held at the real estate office until mutual agreement is reached, and at that time it is turned over to the escrow office and then deducted from the purchase price.
A down payment is also made at close of escrow. This is money to reduce the amount of the purchase loan to a level the lender will support. The amount of the down payment is determined by and can be quite different from lender to lender, depending on the type of loan used to finance the property purchase.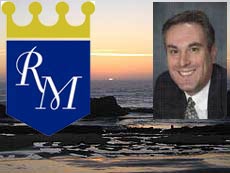 We specialize in mortgage lending on the Oregon Coast

Bruised Credit is OK!
Hard-to-do Loans – Our Specialty
Zero Down Purchases
Cash-Out Refinances
"I have 18 years experience and access to over 250 different lenders. Royal Mortgage, Inc. can successfully execute almost any loan."
- Troy Pohman, Owner
Call TODAY for current rates and programs: phone 1-877-999-7692 – ask for Troy and get fast answers.
Visit www.RoyalMTG.com

Rivertide Suites in Seaside, Oregon. A condo-hotel that offers the amenities of a fine hotel, but also includes ownership of a vacation home on the north Oregon coast. It is a unique opportunity, as condo owners have an opportunity to share in the revenues of their unit.
Units have either spectacular, nearly aerial views of the ocean and city, or they gaze out at the lush forests of the coast range mountains. There are private balconies in all rooms, which come as studios or units with one bedroom or two - as large as 850 square feet. Each is fully furnished, full kitchens, complete with fireplaces, jetted tubs, pillow top mattresses, washer/dryer and wi-fi. Fully equipped exercise room, business center, and a large indoor pool & spa. Priced from $189,000 to $449,000, (with most in the $300,000 range.) When owners are not using their units, they may be rented out as hotel rooms, and owners may sh a re in those revenues. 503-297-3910. www.rivertide.primeplaces.net
Once mutual agreement is reached, the inspections can take place and anything negative found during inspection can be a matter of negotiation. These can be entered into an addendum to the sales agreement. Once agreement is reached on a solution, it is signed and becomes part of the agreement. Or, if the offer is below the seller's asking price for the property, a sellers counter offer can be made indicating the seller's position. The negotiation process can continue with a buyer's counter offer. This process continues until an agreement between the seller and the buyer is reached or a sale fail occurs where one of the parties withdraws. When the offer made is mutually agreed to, then the process stops at that point and goes to escrow.
The escrow service acts as a neutral third party that makes sure the terms of the sales agreement and associated addendums are in place. Of course they do this for a modest fee to cover the cost of their services. They bring together all the papers and funds for the transaction from the realtors for the buyer, seller and the lender. The seller gives title of to the property to the buyer and gets his purchase price - less any deductions. The buyer gives the balance of the purchase price and gets title and keys to the property. The escrow officer ensures that all the papers are signed in the correct places and disburses checks to the involved parties to cover commissions, fees and other associated costs.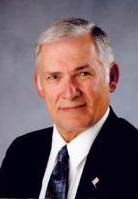 Are You Looking For Coastal Property?
Let me help you find property in Lincoln County - beach, city or country
David Timme, Owner/Broker, GRI, e-PRO, RECS cell 541-961-8025
Coastal Oregon Real Estate Sales
www.CoastalOregonRealEstateSales.com
836 SW Bay Boulevard Newport, Oregon
Office Phone 541 574 0096 x 11
Office FAX 541 574 0402
Email David@DavidCTimme.com
Once the process is complete, everyone is a winner. The seller has his sale proceeds; you the Buyer have your new home at the coast; and the service industries collect their fees. To simplify your part of the process, see a realtor to find what is available, help make the offer, and finalize your purchase.
This is an ongoing column discussing subjects of interest relating to Oregon Coast Properties. In future issues, we will be covering other home-buying subjects. Generally, we will cover anything of interest to someone looking for property in this area. If you like my column, see my web site here.
Letters to this column will be answered - or the subject matter covered - in future issues.

Back to Oregon Coast Real Estate Guide
DIVE INTO LUXURY, HISTORY AT THE TIDES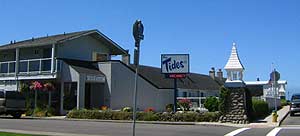 THE TIDES BY THE SEA, Seaside. For over 80 years, The Tides has been a favorite of Seaside visitors. History meets modern luxury here. 51 oceanfront condos, individually owned and decorated. Find suites for couples, small apartments with fireplaces and kitchenettes, one or two bedroom family units with fireplaces, kitchens and dining rooms. There are wonderful oceanview cottages that sleep anywhere from two to eight people, with two bedrooms, some with lofts, fireplaces and kitchens.
Meanwhile, the heated outdoor pool, enormous grounds with picnic tables and location at the quiet southern end of Seaside make for some memorable means of play and repose. 2316 Beach Drive. 800-548-2846. www.thetidesbythesea.com.
BREATHTAKING CLIFFTOP IN NEWPORT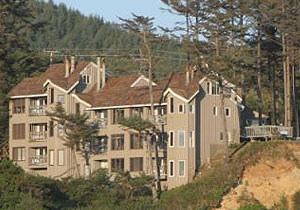 STARFISH POINT is located on the Central Oregon Coast - in Newport - and offers only the finest in luxury condominium lodging. At Starfish Point, every unit is focused on the beauty of the sea and the beach.
All of the units boast two bedrooms, two bathrooms, designer kitchens, wireless broadband Internet, fireplaces, Jacuzzi's and private decks - surrounding you in soothing relaxation. We have a friendly staff dedicated to high quality and superb customer service. 140 NW 48th Street, Newport. (541) 265-3751. (800) 870-7795. www.starfishpoint.com
Weiss' Paradise Suites & Vacation Rentals - Seaside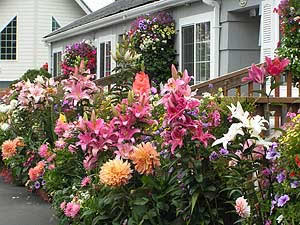 Unique Luxury Accommodations in Seaside. 1BR Suites, 1BR & 2BR Duplex Units and 3BR Houses, units for 2-8 people. Rent our entire property for 20-26. All units close to beach, river and Broadway St.
Suites are designed for two adults; vacation rental units for families. All units have kitchen and many have fireplace, deck and jetted tub. Enjoy comfy robes & slippers, luxury bath amenities, quality linens and more. See us on The Travel Channel's "Great Escapes" show in August 2006. 741 S. Downing St., Seaside. 800-738-6691. www.SeasideSuites.com

D Sands Condominium Motel, Lincoln City. Getting a free, fresh baked cookie upon check-in is just the beginning. Every room is beachfront, and it's all right up against Lincoln City's most famous stretch of beach, next to the D River. Each room, comes as a suite or mini-suite, and has a kitchen and balcony or patio. Some have gas fireplaces, while all have a DVD Players with movies available for renting (and movie rentals come with free popcorn). There's a heated indoor pool, a spa, and this fabulous beach is lit at night. Rooms sleep anywhere from two, four to six - including a deluxe fireplace suite. Gift certificates are available, and they offer special occasion packages as well. To make a reservation and see a virtual tour of the rooms, visit our website at www.dsandsmotel.com. 171 S.W. Highway 101. 800-527-3925.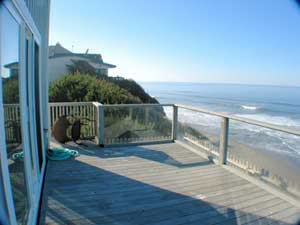 Lincoln City Vacation Homes There's something for everyone among this selection of wondrous homes: smaller homes with a view to a large house that sleeps 15. All the homes are either oceanfront or just a few steps away from the sand – all with a low bank access and fantastic views. Most are in the Nelscott area; one is close to the casino. You'll find a variety of goodies, depending on the home: fireplaces, multiple bedrooms, dishwashers, Jacuzzis, washer/dryers, hot tubs, cable TV, VCR, barbecues; there's a loft in one, and another sprawling home has two apartments. Pets are allowed in some homes – ask ahead. Each comes with complete kitchens so you'll have a home away from home. Most have the seventh night free. Prices range from winter $85 to summer $230 per night. www.getaway2thecoast.com. 541-994-8778.
RELATED STORIES
OREGON COAST VIRTUAL TOURS
Explore Every Beach Spot