Destroyed Steps at Yachats State Recreation Area

Yachats Virtual Tour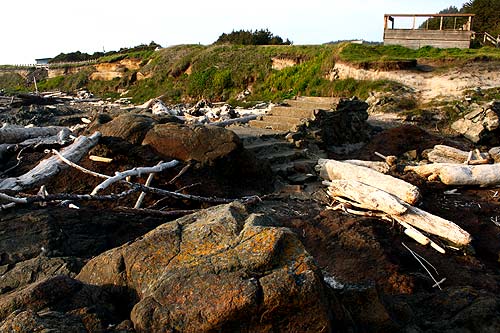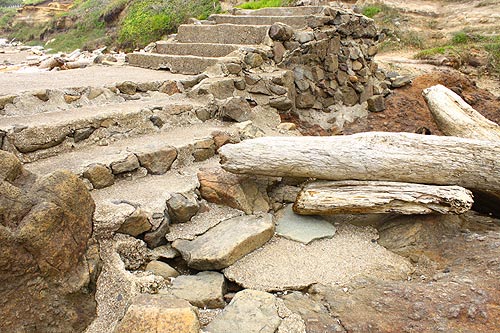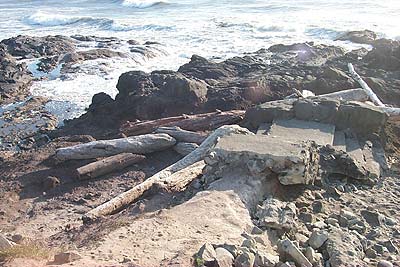 The Yachats State Recreation Area straddles the placid bay and the wild surf of the basalt ledges of the tiny town's beach. There are two sets of steps built into the black rock here, leading down to the raging surf, but one has been eaten away by winter storms of recent years. The more recent set - placed more towards the bay - still allows easy access.
Still, it's a fabulous place to sit and devour your own food while watching the oceanic drama, as seagulls inevitably hover above you, begging for scraps of whatever delicious items you've spent your hard earned money on.
The third photo shows what this stairway used to look like before it was completely destroyed by the tides.
Around the corner, you'll encounter wondrous sights like below.