Little Log Church

Yachats Virtual Tour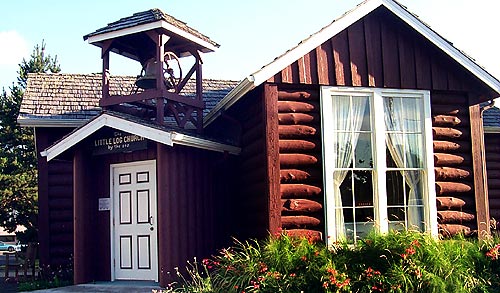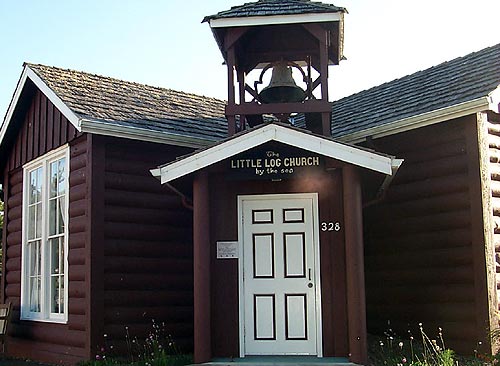 If you decide to walk about the town, shop the funky boutiques on 101, or check out attractions like the bay, or the Little Log Church, found on Third Street.
The rustic building was completed in 1930, made out of local logs hauled down the Yachats River. It was even built in the shape of a cross. It served under the Evangelical and Presbyterian banners at different points, and by 1970 it had been sold to the Oregon Historical Society and became a museum.
A complete restoration made by local volunteers in 1993 helped save numerous tidbits from the past, such as many of the original logs (although the replacement logs were from Idaho), the bell and belfry, flooring, the wavy glass windows, the organ, a painting and other items.
These days, it houses a lot of historical items and - as was tradition since its beginning - people still get married there. (Below: Yachats' waves).