Charming Shops, Million Dollar Walk On Broadway, Seaside

Virtual Tour of Seaside, Oregon Coast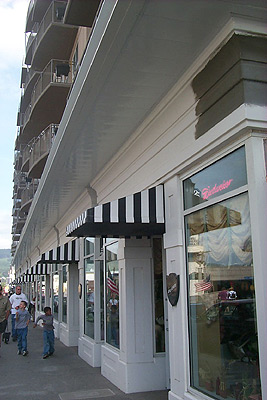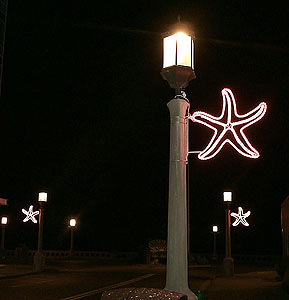 Charming shopfronts beneath the giant resort, just steps away from the Turnaround.
From bumper cars and cotton candy to curiosities and clothing of varying kinds, there is a lot of shopping to be done on Seaside's Broadway Ave. It's a heady mix of fun and true value, with the emphasis often on visitor keepsakes from the town.
Some interesting, arty options lurk here as well, including some galleries.
Much of what is found is food as well; sometimes Americana bites and sometimes foreign-influenced cuisine.
During the holidays, the town is lit up even more intensely, with creative and colorful lights in ocean-influenced shapes. Even during the rest of the year, its nighttime landscape is aglow.
Below: Seaside's downtown at night, the Broadway area just beyond the Turnaround.