Seaside Turnaround, Large Ramp, Changed Beach

Virtual Tour of Seaside, Oregon Coast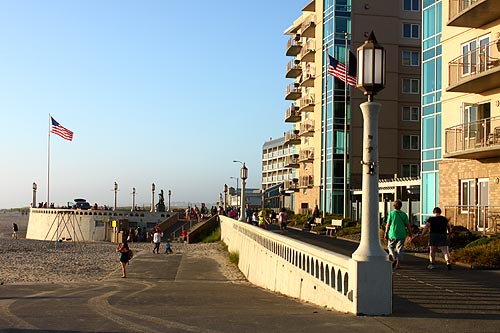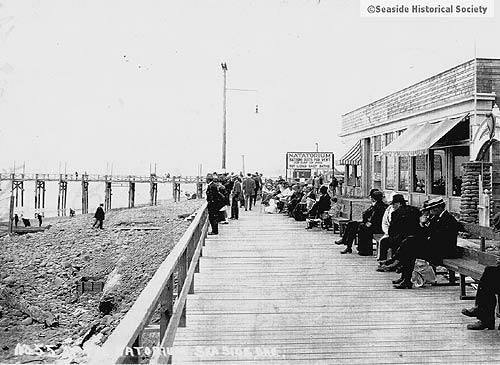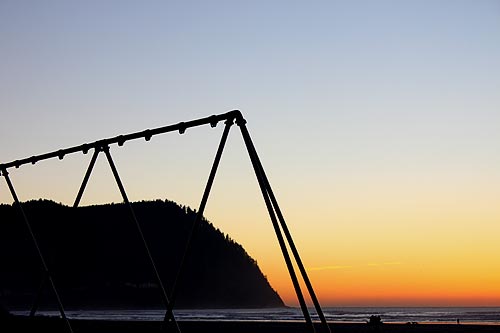 At one time - as you'll notice from various historical photographs - this beach was comprised of large stones and fine sand. Presently, it's covered only with sand and dunes. The face of the beach was changed by the construction of the jetties at Astoria to the north, which altered the tidal action in the area and thus the distribution of sand.
During busier times of the year, you can rent various pedal power-driven vehicles (called surreys) for fun on the beach or on the street. These consist of small, easily maneuverable bikes for one person, to larger, four wheel, pedal-driven vehicles designed to accommodate four.
Also notable here is the playground equipment, which is inviting for kids during the day - or adults on a nocturnal beach walk who want their inner child to remain a secret.
N. Oregon Coast's Seaside Has History of Startling Geological ChangesThe legendary tourism hotspot of Seaside has shifted and changed in some remarkable ways in recent history.