Moolack Beach, Newport, Flock of Strange Birds

Virtual Tour of Newport, Oregon Coast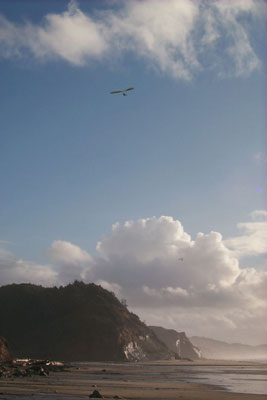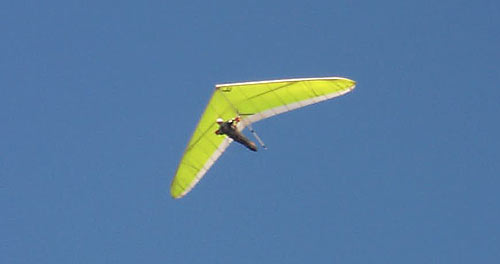 On this particular day, you would've suddenly noticed movement in the skies above these gleaming, wet cliffs to the south. Someone is using the winds and sunshine to float themselves above it all in the hang glider. Not just one hang glider is present, but several.
It's like a flock of strange, giant birds.
Parking for Moolack is found on the west side of the highway, high above the beach, with a couple of beach accesses north of the main lot for Moolack. These have some slightly treacherous trails – especially in muddy conditions – meandering down to the sand. The main lot, about MP 135 and perhaps a mile south, has an easier path. None of these accesses are marked.
More photographs of Moolack Beach below: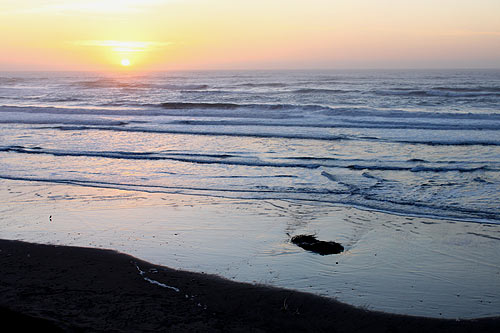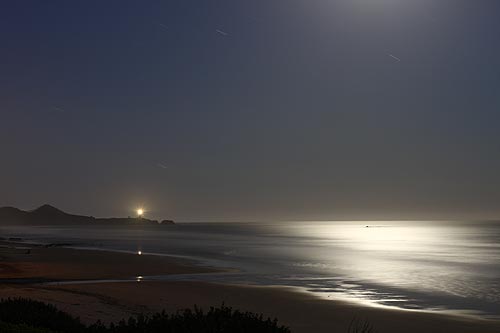 Lighthouse seen at night from Moolack Beach