View of the Sands Just north of Newport

Virtual Tour of Newport, Oregon Coast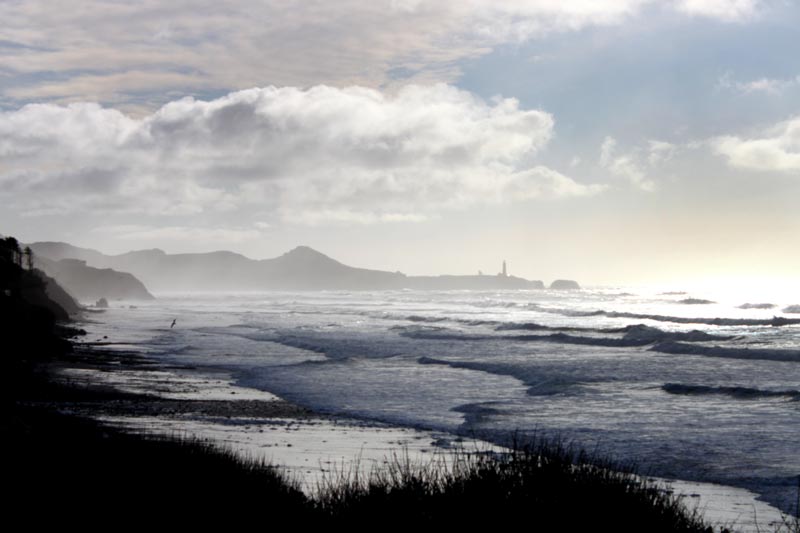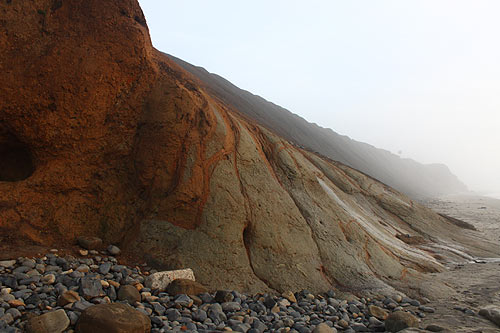 Beverly Beach: looking south towards Moolack Beach, Newport and the long stretch of headland known as Yaquina Head, which houses the lighthouse.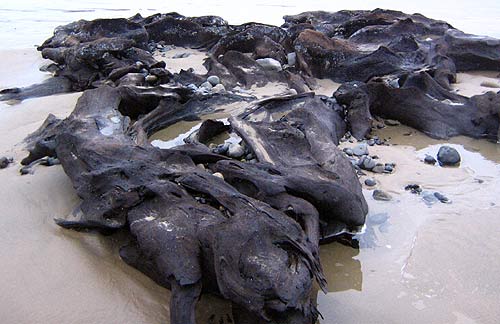 Around here, if sand conditions are right, you can spot 5,000-year-old (or so) stumps in the sand. These are extremely rare, however, popping up every few years or so. They look more like rocks at the tide line, but at closer inspection you can tell they're small petrified wood stumps (pictured above).
More about the Newport Ghost Forest Stumps from 2007 here: Mysterious Structures Reappear on Central Oregon Coast Beach
Below, above Beverly Beach, looking south towards the entrance.