Playground, Beach at Rockaway Beach Northern End

Rockaway Beach, Manzanita, Wheeler, Nehalem Bay Virtual Tour, Oregon Coast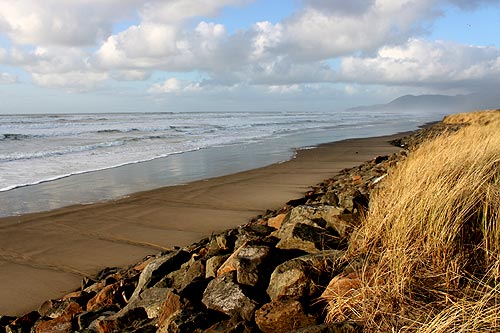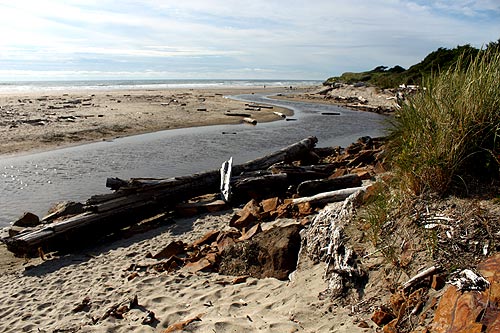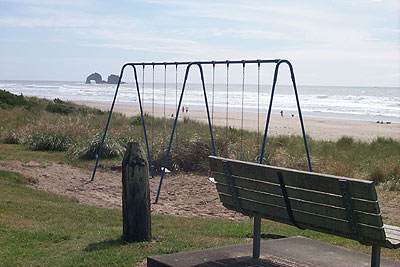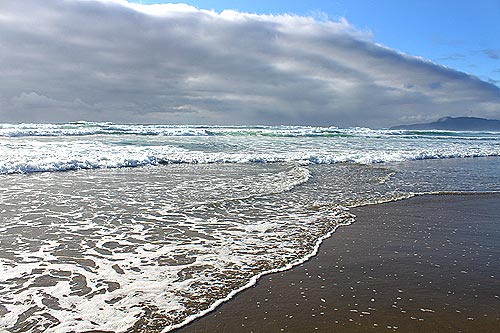 Again at the northern end of Rockaway Beach - at Nedonna Beach and Manhattan Beach -, the signature Twin Rocks is visible from this access in back of another motel, which features not only a bench but some playground equipment.
Rockaway Beach's northern beach accesses are typified by lots of rip rap - large boulders that hold back the action of the waves.
The shape of twin rocks changes as you view it from the north to the south - as you'll see.