Rockaway Beach's Main Access, Train, Oceans Edge Wayside

Rockaway Beach, Manzanita, Wheeler, Nehalem Bay Virtual Tour, Oregon Coast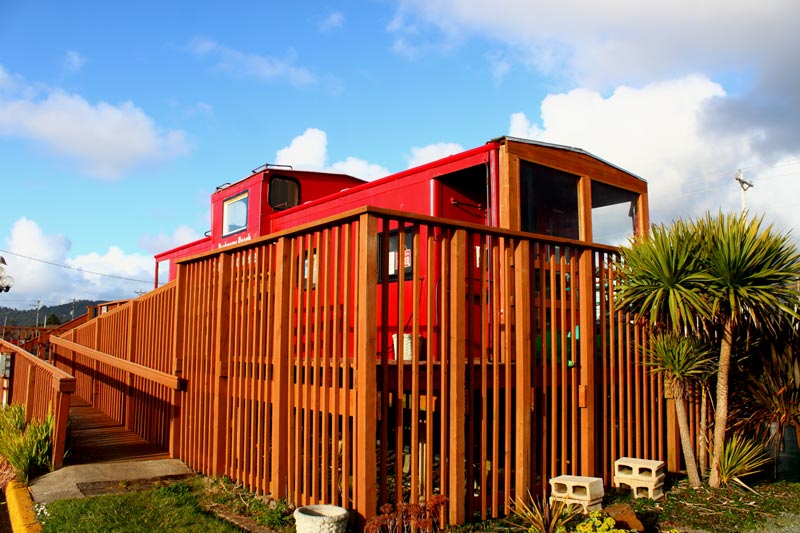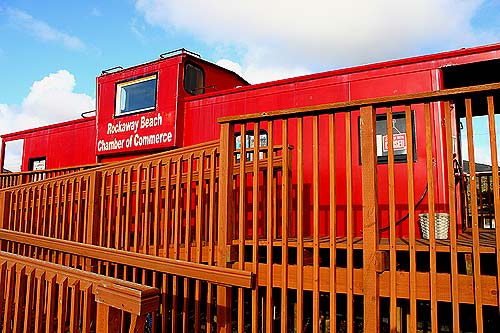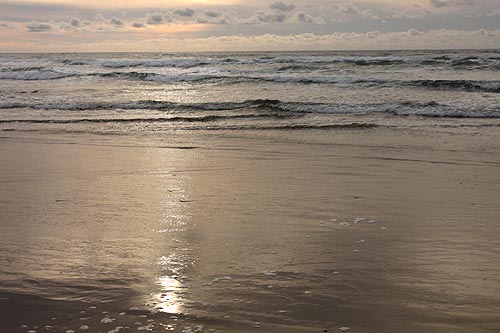 In the center of town, the main access most people are familiar with is this parking lot, complete with the Rockaway Chamber's choo-choo train for a visitors center. It's called Ocean's Edge Wayside. This famous red caboose is partially an homage to the trains which brought families to Rockaway for vacations back in the early part of the 20th century.
Rockaway Beach is a long stretch of town that has a rustic, rugged and slightly Victorian vibe in many spots. Many of the homes here look like they were built back in the late 1900's when the town was a resort bustling with wealthy and middle class Portlanders. But these have often been gussied up in interesting colors or decorated with wacky sea flotsam.
Rockaway tries to be commercial and touristy, but it doesn't always succeed - thankfully. It still retains a sleepy, rugged quality in spite of the copious lodgings and a few oddball, curio shops. The main attraction is still the beach, with about seven miles of it from end to end..