Kooky and Quaint Wheeler, Nehalem Bay

Rockaway Beach, Manzanita, Wheeler, Nehalem Bay Virtual Tour, Oregon Coast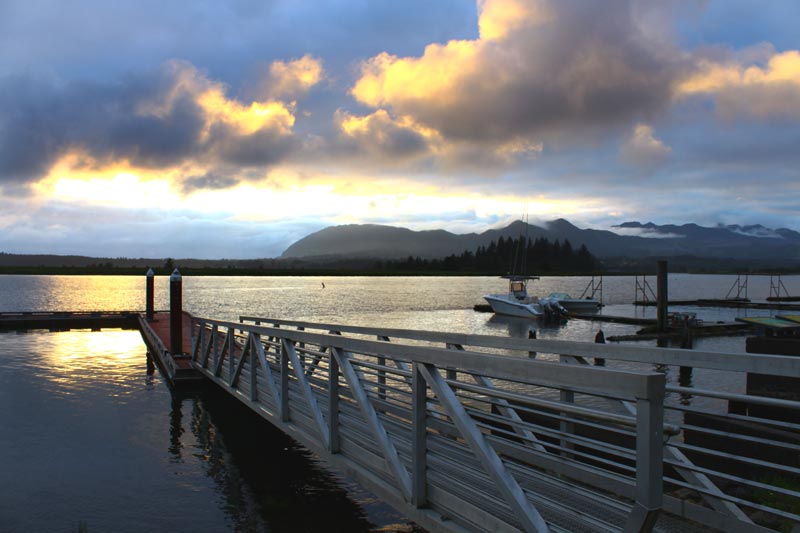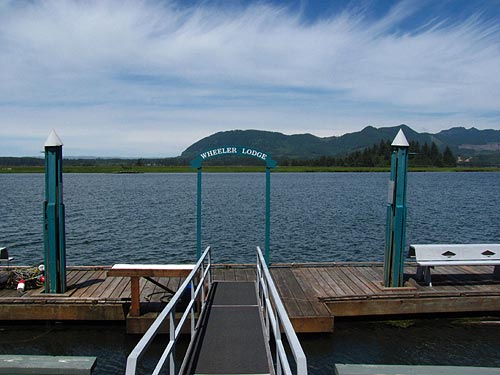 Not more than a few blocks worth of a town, Wheeler is a cajoling beauty whose graces sneak up on you and snag you to the point of addiction. Sure, it's not exactly the beach. Sure, it's not exactly a major distraction along Highway 101 and the north coast, as it meanders inland amidst the lush, green canopies and placid waters of Nehalem Bay. But the sleepy village of Wheeler has its charms, largely because there doesn't seem to be much here.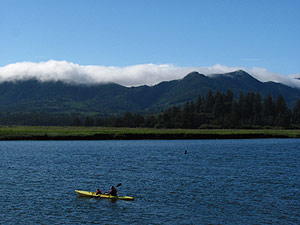 Or is there?
There's a quirky, kooky side to this quaint and tiny place. Take a closer look at the antique shops and some of the oddball impromptu events, or go hunting for the hidden artist colony. Observe the local herbal shop, that doubles as a state-run liquor store (target marketing doesn't work here).
The island area straight out west sometimes boasts incredible sights such as elk doing battle over potential mates.
Still, most obvious is that beautiful bay, with unbeatable sunsets and Neahkahnie keeping watch from the distance.
More about Wheeler, Oregon and Nehalem Bay....
Word Spreads About N. Oregon Coast Mystical Legend (Wheeler, Oregon) - If you're an addict of the ABC show "Lost," with all its strange, intertwined coincidences, you may be interested to know there's a ...
The Kooky Side of One Magical Oregon Coast Town (Wheeler, Oregon) - Sure, it's not exactly the beach. Sure, it's not exactly a major tourist distraction along Highway 101 and the north
Secrets from Beneath Rockaway Beach: Hidden Oregon Coast History In Rockaway Beach, some winters mean the emergence of incredible things