Delightfully Quirky Side of Wheeler

Rockaway Beach, Manzanita, Wheeler, Nehalem Bay Virtual Tour, Oregon Coast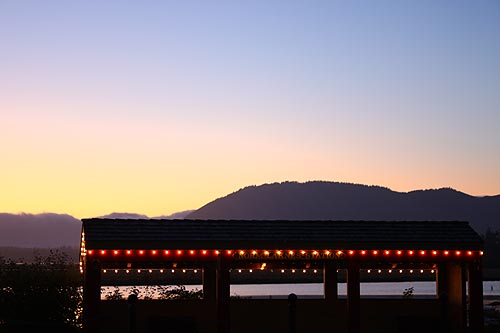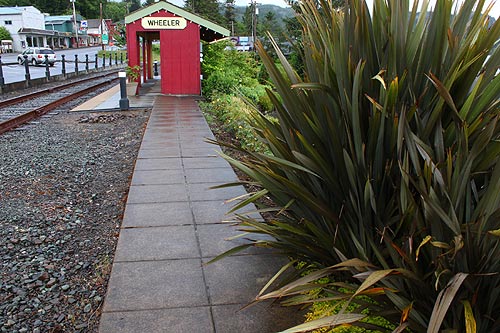 Walk these sidewalks and charming storefronts, with nearby Neahkahnie Mountain reflected in the water, and you won't notice that something's off at first. The town is filled with antique dealerships and other curiosities. One shop was proof of the quirky aesthetic that gleefully ruled the village awhile back. You could, for some time, purchase a particular MBA for nine bucks. This certificate, a "Master of Beachcombing Arts," came complete with signatures from "R. Sandy Shores" and Sir Francis Drake.
The shop was owned by locals Peg Miller and Garry Gitzen, who epitomize the wacky sense of humor you can find in this town. At one time, they hosted a variety of offbeat events, from yearly ones like the Mermaid Festival to the monthly Full Moon Party - an open mic free-for-all. At these, the wine poured freely and the social mixing between locals and tourists was a constant kick in the pants. Before finally disappearing, were held at a funky gallery, and came complete with astrology and astronomy sessions.
If you're familiar with the orginal Point Break movie, the bottom photo may look familiar. In the final scene, this very spot and train station stop was used to depict a small beach town in Australia.
Four Wonders of Nehalem Bay - Eye-popping, Even Surreal N. Oregon Coast A lot of people aren't paying attention as they zip through the tiny towns of Wheeler and Nehalem
Top Ten Winter Wonders of N. Oregon Coast's Manzanita, Rockaway Beach, Nehalem Bay Secrets of the towns that flank Nehalem Bay: Manzanita, Wheeler, Nehalem and Rockaway Beach
Four Irresistible and Unknown Aspects Around Manzanita: N. Oregon Coast Gems Oodles of surprises around every corner: Falcon Cove, Neahkahnie, Wheeler
N. Coast Time Lapse: Manzanita, Wheeler, Cannon Beach, Seaside The latest video experiment from Oregon Coast Beach Connection shows some fascinating things happening with the scenery that we see everyday
Tiny North Oregon Coast Village Packed Full of Delights Wheeler is one of the least known parts of the Oregon coast, probably because it doesn't sit by the beach but a bit inland, along the Nehalem Bay