Wheeler, Ancient Building and History

Rockaway Beach, Manzanita, Wheeler, Nehalem Bay Virtual Tour, Oregon Coast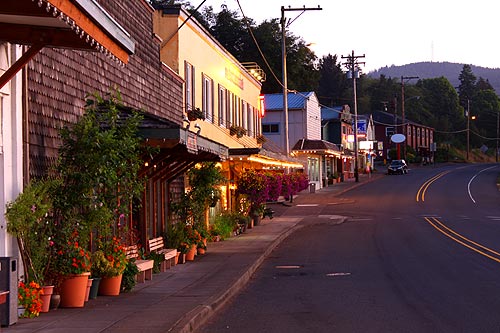 Then there's Old Wheeler Hotel, overlooking the bay and resonating with beauty and romance. From its soothing color scheme, a bay view from every room, hard wood floors and a classical decor that's warm and inviting, the former town eyesore-turned-posh mini-hotel does nothing short of impart luxury.
The story behind Old Wheeler Hotel is as interesting as its amenities. Before former owners Winston Laszlo and Maranne Doyle-Laszlo bought up the place in the early 2000's, the building housing the hotel was dilapidated and failing, verging on becoming condemned, and another example of the growing blight that threatened this tiny town's existence. About the time the Laszlo's took over, the entire town began a renaissance. The hotel overlooks not only the bay also the fiery, funky "Artisans Row" - the flagship of Wheeler's rebirth. At least it was called that for awhile in the early 2000's. It's unclear if that still exists.
There are numerous tales of hauntings in the building as well.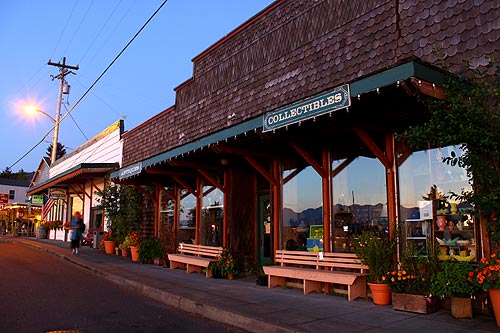 More north Oregon coast history below: the Sea Shack was a popular eatery and bar for about a decade in Wheeler (seen here about 2004).