Bob Creek Wayside, Lane County on the Oregon Coast: Leaning Rock Mystery

Upper Lane County - Florence to Yachats Virtual Tour, Oregon Coast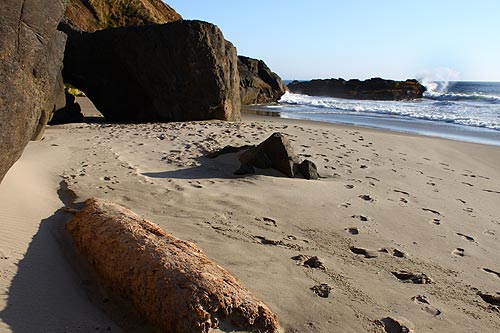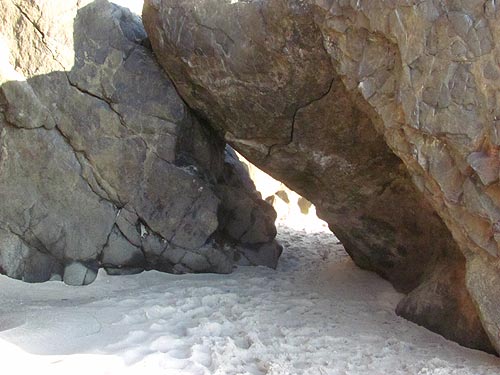 At this extreme southern end, you'll find a massive boulder leaning up against the cliff, creating an arch. Other small caves and large crevices lurk beyond here, with their accessibility depending on the tide.
Conditions change depending on season and year as well, such as sand levels. The middle photo shows the "arch" during lower sand levels; the bottom photo shows the area with higher sands.
Below: a cave-like crevice sits behind this arch, but a larger cave sits just on the other side. It's about the height of a smaller-than-average person.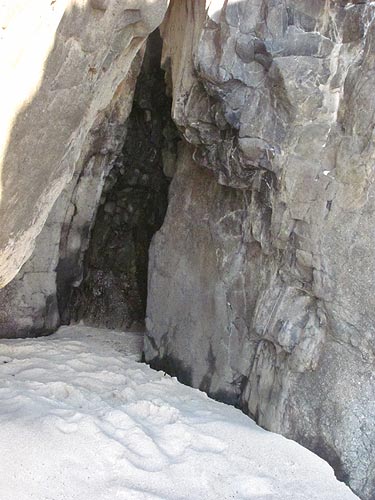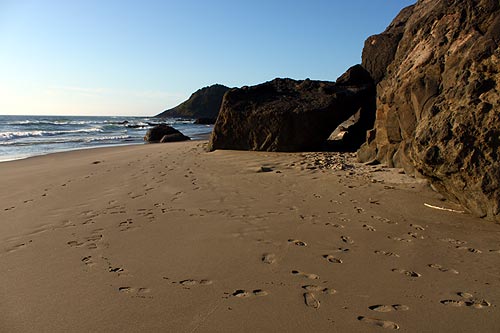 More articles on this section of Lane County
Seasonal Changes of a Central Oregon Coast Secret Spot Ten Mile Creek Secret (at MP 172)
Central Oregon Coast Secret: Magical, Time-Tripping Stonefield Stonefield Beach (just past MP 172)
Curious South Central Oregon Coast Landmarks Tokatee Klootchman (near MP 173)