Bob Creek Wayside - the secret cave

Upper Lane County - Florence to Yachats Virtual Tour, Oregon Coast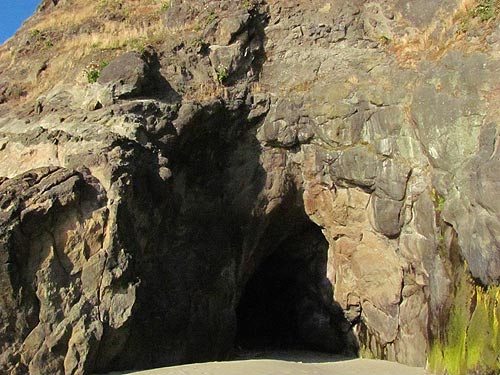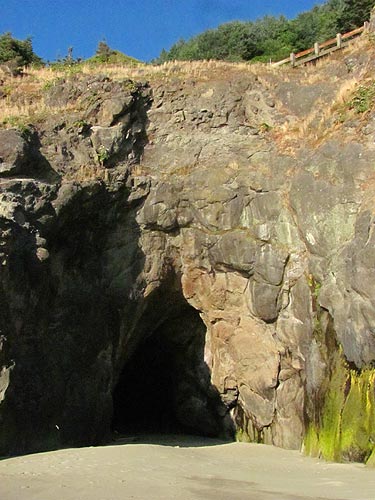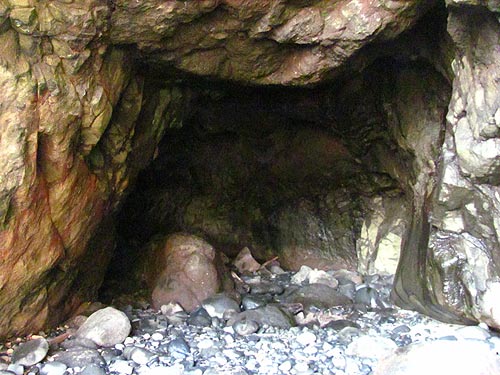 Here is where the kooky sea caves happen, with mounds of sea goo covering the outside, and the interior filled with boulders, flotsam, logs and water dripping down from the ceiling. This causes the green sea goo to become slippery, and makes the cave a slightly precarious place to traverse and explore. Still, there are some really cool things to discover.
Directly above the cave area is Bray's Point - a scenic wonder along Highway 101 with a paved pullout to allow lots of photographing of coastal memories.
Another photo shows the interior of the cave, while below is the view looking out from the cave.