Oregon Coast, Netarts Virtual Tour: Secretive Happy Camp and Its Beginnings

Three Capes Loop Virtual Tour, Oregon Coast: Oceanside, Netarts, Tierra Del Mar, Pacific City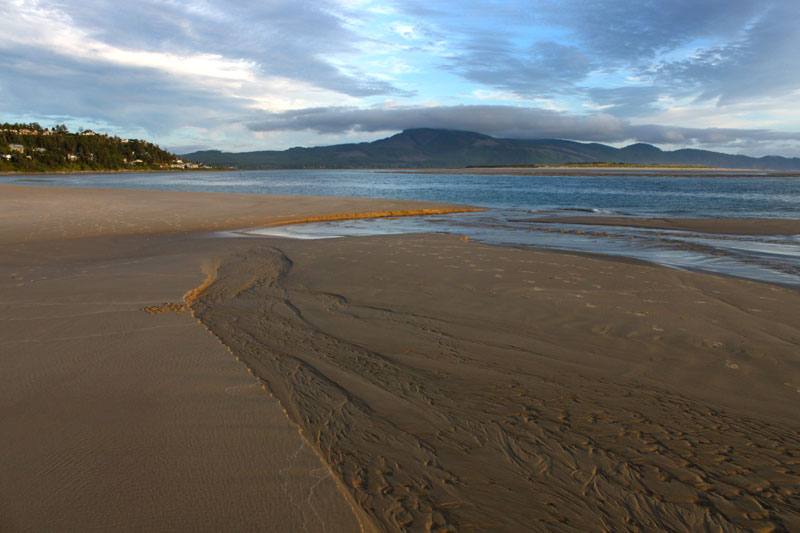 (Netarts, Oregon) - People often first discover this little place called Happy Camp quite by accident. It's not obvious there's a beach here. Just a fleeting glimpse of waters as you wind around the tight curves of the road between Netarts and Oceanside. It's only when you've risen above it all (to where a landslide blocked the road here for months in 2011) that it becomes clear there's an ocean here and a sandy stretch encircling a small bay.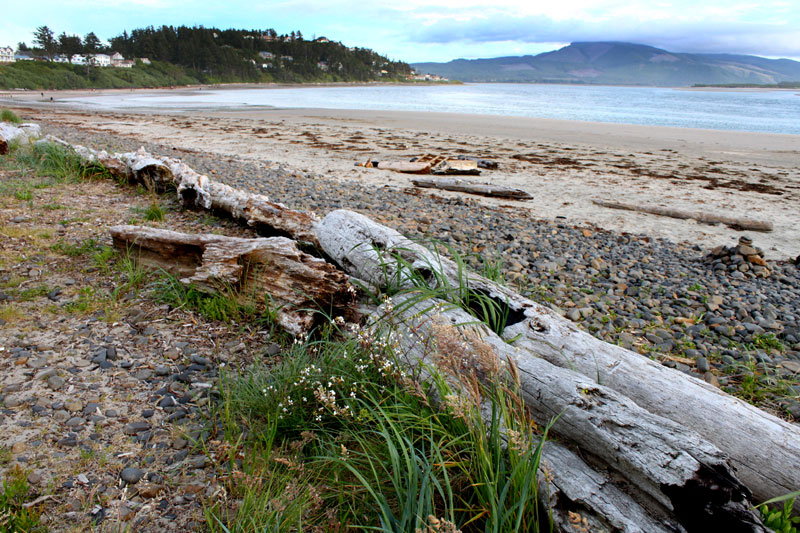 Wander down this tiny road to rustic little hamlet and it takes a minute or two to figure out it's not just a collection of homes. Indeed, a plain, somewhat rusty and certainly retro-vibed parking lot gains you access to the northern rim of the bay, where the famed Three Arch Rocks of Oceanside loom even at this distance. It's as if time sort of stopped at this beach access. It's not so much rundown as it is simply not updated in many ways, and it's not hard to imagine you're loitering on the Oregon coast of the 1950's or so before the advent of big attractions, casinos, shopping malls and high-rise hotels.
Head round the bend to the north and you'll enter the area which "downtown" Netarts hovers over. But stick to this section and you'll remain in a sleepy section of beach where little appears to happen. There's interesting flotsam of all sorts here, plenty of signs of beach stuff washing up and then getting washed back out. Maybe even a puzzling concrete item or two could be sticking out of the sand.
Trudge northward on these soft sands and a creek cuts through the beach. Around the bend it's about a mile or so walk to Oceanside.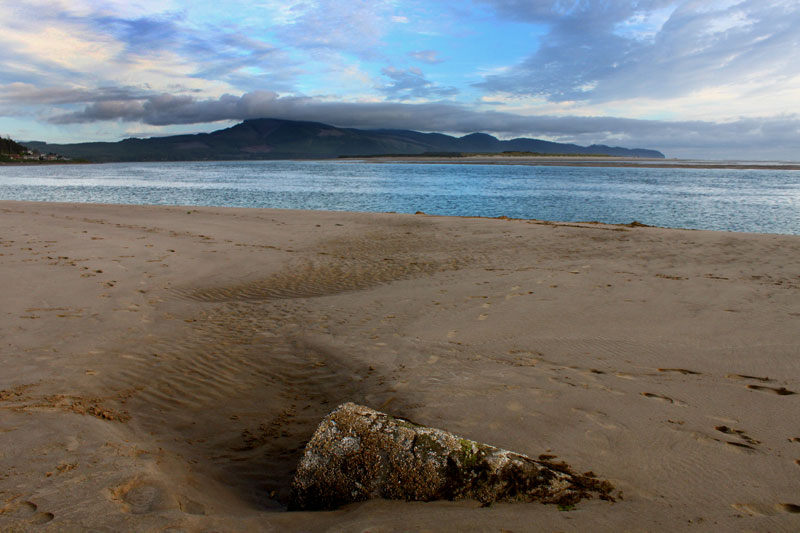 History of Happy Camp and Netarts. For a bit over a century, the tiny unincorporated village of Happy Camp has existed, even after being somewhat wiped out by a tsunami in 1896. The actual first use of the area by settlers was as far back as 1883, when a road was built in this area, ending at the proto-Happy Camp, in this then-untouched forestland with a burgeoning oyster industry. The first house was built in the 1880's, around where the boat landing is at the southern end of the Netarts. In Happy Camp itself, homes were built at least just prior to that tsunami, but the little place re-emerged after that big geologic trauma. It recovered once more in the '30s when the Bayocean Spit was breached and storm waters ravaged that place again.
Obviously, Happy Camp has prepared for this now, as all the newer homes are built up on platforms, standing high above any potential water line disasters.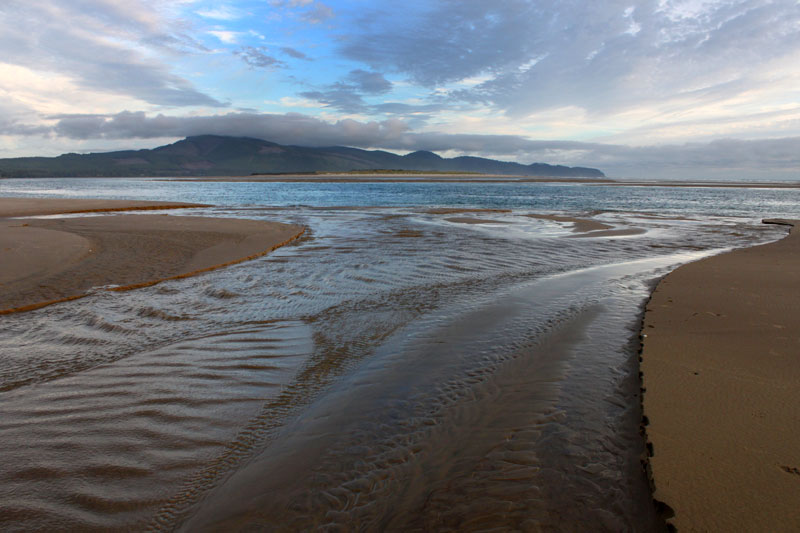 The first store in Netarts was built in 1906, and somewhere about then Happy Camp started opening itself to tourists. It even went through a considerable stint where ruddy cabins and tents were used to house summer guests – some of this lasting until around 2000.
Happy Camp is along the the Three Capes Loop, about two miles from Oceanside, and less than a mile from main Netarts. Also see: Ghost Forest Found at N. Oregon Coast's Happy Camp a Chilling Reminder  Not a ghost forest you can normally see, these came from a massive tsunami / quake, unlike beach ghost forests