N. Oregon Coast Travel Tips: Netarts, Happy Camp Surprises

Three Capes Loop Virtual Tour, Oregon Coast: Oceanside, Netarts, Tierra Del Mar, Pacific City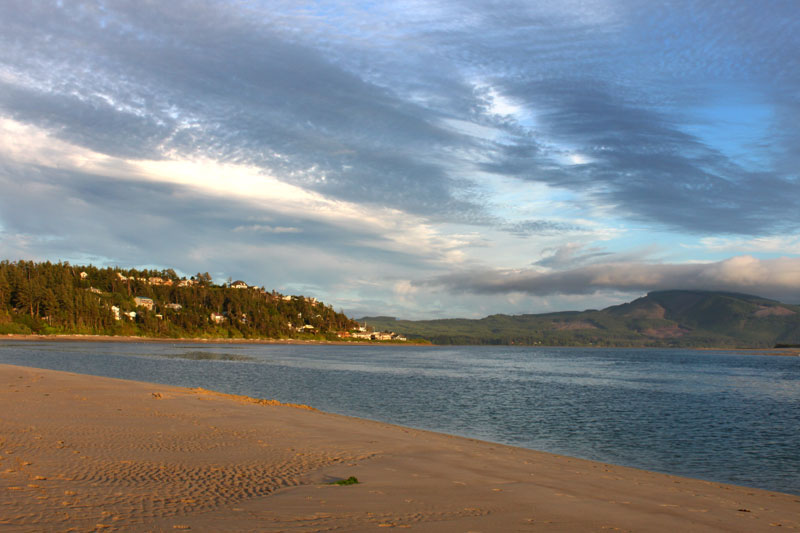 (Oceanside, Oregon) - Netarts – and its little beach neighborhood of Happy Camp – host a myriad of surprises in the sand.
Head down the tiny street going into Happy Camp and you'll notice just about everyone one the homes in the area are built up really high. This is to protect it from raging tides, exceptionally large storm conditions and maybe even tsunamis (one did hit here in the early 20th century, wiping out Happy Camp).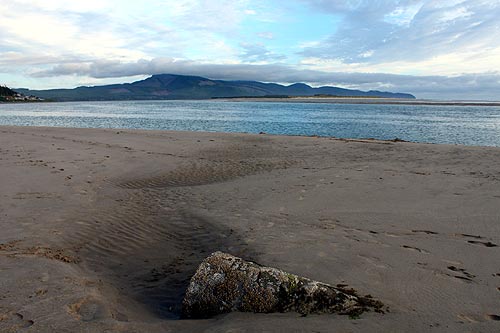 The entire beach area around Netarts hosts diminutive bits of the unexpected: from the ancient beach signs and wooden posts to objects lying in the sand. Case in point: this concrete pipe oddity.
Sometimes, the surprises are in the bigger picture. The sandy spit of Netarts and its flats form fun and interesting patterns seen only from above, which can make for quite the visual explosion and experience when paired with whatever is going on with the sky.
Grabbing clams from those flats is a big thing around here. Watching seals and various large birds can also be a highlight.
Also see: Ghost Forest Found at N. Oregon Coast's Happy Camp a Chilling Reminder  Not a ghost forest you can normally see, these came from a massive tsunami / quake, unlike beach ghost forests
You'll find Netarts about 7 miles west of Tillamook on the Three Capes Loop, and about two miles from Oceanside. See maps of the area and satellite images at the Oceanside, Pacific City, Netarts Virtual Tour, Map.