Glimpses of Fishing Rock, Near Depoe Bay

Virtual Tour of Depoe Bay, Gleneden Beach, Lincoln Beach, Otter Rock, Oregon Coast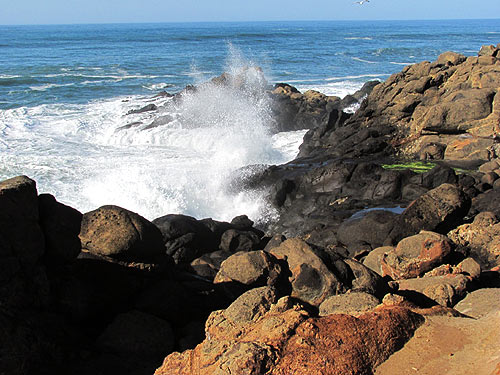 (Depoe Bay, Oregon) – The Lincoln Beach area, straddled between Gleneden Beach and Depoe Bay, is a bit of an off-the-beaten path secret in this part of the central Oregon coast. But within this stretch, there's a very hidden beach access – a kind of secret within the secret.
Fishing Rock State Recreation Site is undoubtedly one of the smaller parks in the state park system, although it winds up a somewhat sprawling experience to meander through. You find it off an obscure side road off this part of 101 – a section of the highway that doesn't afford you views of the ocean, so cool stuff can be hidden behind the trees and homes. At the end of the road, a small parking lot gives access to a short trail where you eventually emerge to views like this.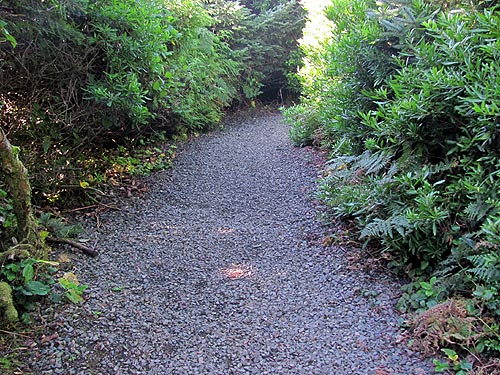 Don't be fooled by the other trails wiggling in and around the thick brush: you'll just get lost. They usually dead-end rather quickly.
Once out on this headland, you're privy to wondrous views of quite a variety: tumbling, rambunctious seas that crash on the rocks, the intricate, ocean-carved shore just to the south, and the quiet sands of Lincoln Beach to the north. And there's even more to see.