Oregon Coast Historical Virtual Tour: Downtown Depoe Bay

Virtual Tour of Depoe Bay, Gleneden Beach, Lincoln Beach, Otter Rock, Oregon Coast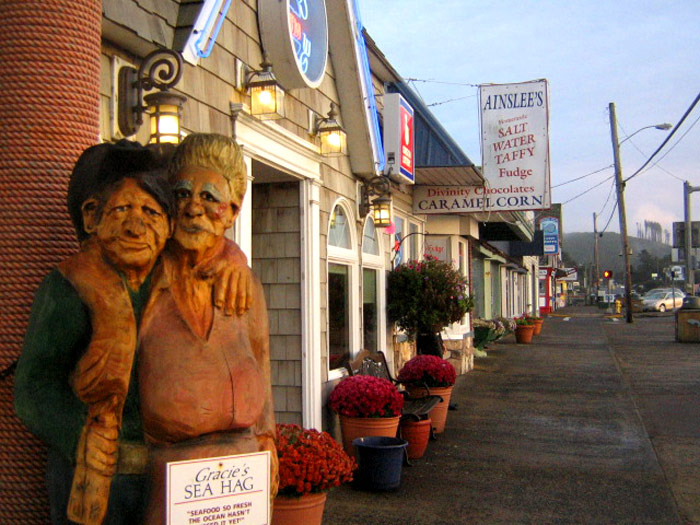 (Depoe Bay, Oregon) - It's part tourist trap and part natural spectacle, and it's an irresistible and yet tranquil stop while zipping through the central Oregon coast.
Depoe Bay's downtown area consists of about two or three blocks worth of businesses, an area crammed with curio shops, restaurants of all sizes and cost ranges, along with a stunning view of the ocean.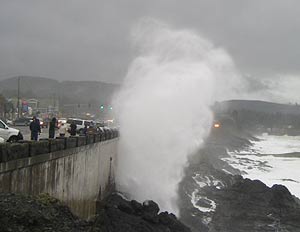 It's also where the engaging bridge resides, beneath which sits the bay, and where the famed Spouting Horn fires off with varying degrees of intensity. The Whale Watch Center is along this stretch as well.
The town essentially got its start around 1927 as Highway 101 came into existence here, along with the bridge. But it wasn't an official city until 1973, when 174 locals voted for the incorporation (and 53 voted against).
According to the city's historical documentation on centralcoastjournal.com, the name comes from a local resident:
"Evidence indicates that the first persons who were known to be actual residents of Depoe Bay were William Charles DePoe, the City's namesake, and his wife Minerva. William Charles has been described as a Siletz Indian, or due to his last name, as part French and part Indian. There seems to be no doubt that Minerva was a Siletz Indian."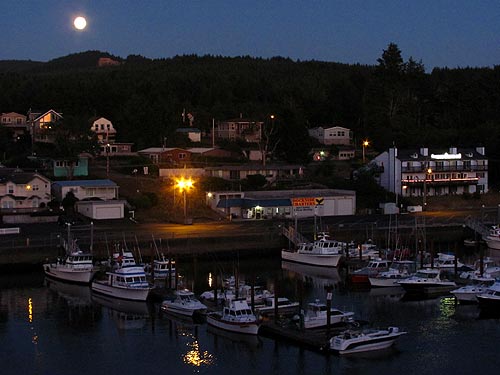 Exactly how he originally spelled his name is still a controversy. But somewhere along the line the town adopted the "Depoe" spelling.
In the mid '20s, a crowd had gathered around a dead octopus that had somehow wandered from the sea to the side of the road. This became the inspiration for the Depoe Bay Aquarium, built in 1927 by one of the city founders, H. L. Collins. It preceded even the Seaside Aquarium by a few years. The interior was filled with rock walls, which have been imitated by the Depoe Bay Winery a few doors down from the spot where the aquarium once stood.
It too featured seals, sea lions and other aquatic life, but you weren't supposed to feed these ones. There was a large oval hole in the back of the building - which is still evident today - where you could hear the seals carousing and barking. One Salem man in the early '90s recounted a tale of how he poked his head into that hole and a seal looked up at him and acknowledged him with a grunt.
The aquarium survived until Labor Day weekend in 1998. The building remains, at the corner next to the north end of the bridge, at the stop light. The oval hole is now covered by glass.
Other landmarks in "downtown" are the viewpoint landing next to the Whale Watch Center, the walkway beneath the bridge, and a sort of secretive park hiding in plain sight next to the parking lot of the Tidal Raves restaurant, just north of downtown.