Photos of Cannon Beach Chamber, Visitors Center - N. Oregon Coast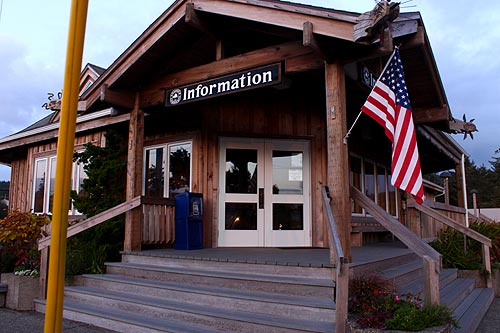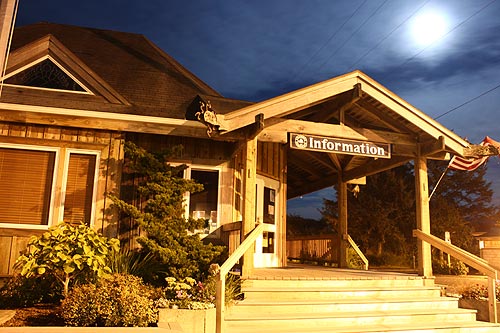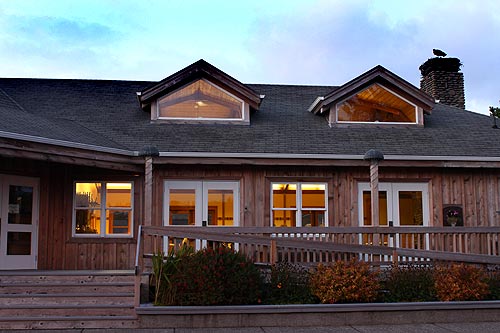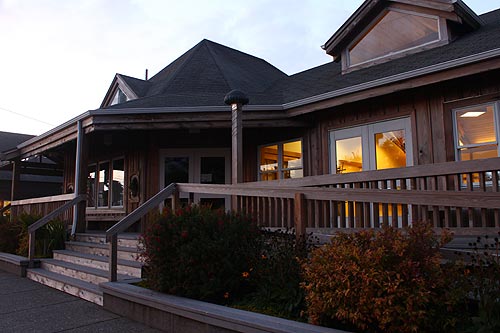 News from Cannon Beach Chamber, Visitors Center
Haystack Holidays Offers Resplendent Shopping on N. Oregon Coast
3 Dec 2013 at 9:52pm
(Cannon Beach, Oregon) - The picturesque community of Cannon Beach has started to light up with downtown holiday displays and a festive spirit all over with its annual Haystack Holidays, lasting through the end of December. The little north Oregon coast ...
Cannon Beach Chamber of Commerce
26 Feb 1995 at 8:00am
Cannon Beach Chamber of Commerce is not BBB Accredited. Businesses are under no obligation to seek BBB accreditation, and some businesses are not accredited because they have not sought BBB accreditation. To be accredited by BBB, a business must apply for ...
Cannon Beach Chamber fires leader
28 Mar 2012 at 3:54am
Other chambers in Oregon have struggled to find directors ... in an interview with The Daily Astorian following his appointment as director of the Cannon Beach chamber. Although the chamber sought $96,000 from the city?s Tourism and Arts Commission ...
Cannon Beach Sandcastle Festival celebrates 49th year
11 Jun 2013 at 10:00am
A bucket, a shovel and acres of sand. Combine those three ingredients with shaping tools and imagination, community pride and tourism and you?ve got the 49th Annual Cannon Beach Sandcastle Festival. The Sandcastle Day festival was borne out of isolation.
Race preview: Cannon Beach Benefit Run
2 Oct 2010 at 10:00am
Where: Park near the Cannon Beach Chamber of Commerce at 207 N. Spruce, the start is just west on the actual Beach at the end of 2nd. Register: Online here for $40, which includes the race shirt, a BBQ lunch, and DJ music after the race at the Cannon Beach ...
Tolovana Arts Colony offers chamber music at Cannon Beach
13 Dec 2011 at 7:22am
Tickets are on sale for a Jan. 3 concert at the Coaster Theater in Cannon Beach. The Tolovana Arts Colony presents a chamber music concert with pianist Mitchell Vines. Born and raised in Portland, Vines has lived and performed in New York City for 30 years.
New Cannon Beach Chamber director has a plan
18 May 2011 at 10:00am
CANNON BEACH - New Chamber of Commerce Executive Director Brent Dahl knows ... Prior to that Dahl was meeting and event program coordinator at the University of Oregon, executive vice president of Events Northwest, director of sales for Hilton Hotels ...

Cannon Beach Chamber of Commerce and Cannon Beach Visitors Center, Cannon Beach Community Hall - The Cannon Beach Chamber was formed in 1945 as a way to promote the area and help strengthen the business climate in this north Oregon coast tourism hotspot.
Inside, you'll find tons of visitor information about Cannon Beach, as well as brochures and printed materials about surrounding areas – from the south and central coast to other parts of inland Oregon. Brochures and information about lodging in Cannon Beach and dining/restaurants in Cannon Beach are also to be found.
Extensive information about Cannon Beach beaches and attractions is there, with friendly staff to help you with a wide range of questions about the area. You'll also find plenty of maps of Cannon Beach. From what to find in nearby places like Arch Cape, Hug Point or even Oswald West State Park, to hiking information about Tillamook Head and the various historical landmarks of the area.
The Cannon Beach Chamber and Visitor Center also includes the Community Hall, where weddings and receptions can be booked as well as other special events. The Community Hall is directly next to the Cannon Beach Chamber and Visitor Center, making a perfect place for meetings or retreats as well.
You'll find the Cannon Beach Chamber and Visitor Center in the heart of downtown Cannon Beach at the intersection of 2nd and Spruce. (503) 436-2623. www.cannonbeach.org.
For more travel and visitor information about Cannon Beach before you head out, including much about attractions and beaches, see the Cannon Beach, Oregon Virtual Tour, Map, and the Cannon Beach, Oregon Coast Complete Guide: List of Every Beach Access.
Latest Visitor News, Updates from Cannon Beach, Oregon
Biggest Freeze Since 70's for Parts of Oregon; Coast, Portland Close
More freezing weather is on tap for the Oregon coast as well as inland parts of the valley, including Portland, Eugene, the Cascade foothills, Salem, Silverton, Corvallis. Astoria, Seaside, Cannon Beach, Manzanita, Rockaway, Garibaldi, Tillamook, Oceanside, Pacific City, Lincoln City, Depoe Bay, Newport, Yachats
Haystack Holidays Offers Resplendent Shopping on N. Oregon Coast
The picturesque community of Cannon Beach has started to light up with downtown holiday displays and a festive spirit all over. Cannon Beach events
A Sampling of Wacky Oregon Coast Weather Photos
Seaside, Cannon Beach, Depoe Bay, Manzanita, Pacific City.
N. Oregon Coast Dives Into Holidays with White Christmas Musical
It's already started, this bit of holiday theatrical merriment on the north Oregon coast - but the fun continues through December 29 in Cannon Beach events
Thanksgiving Dining on Oregon Coast
What restaurants are open along the Oregon coast for Thanksgiving? Surprisingly, quite a few, even for the smaller villages. Yachats, Newport, Depoe Bay, Lincoln City, Rockaway, Manzanita, Cannon Beach, Seaside
Good Holiday Weather for Oregon, Coast - Snow Possible Later
Some nice Thanksgiving travel weather is in store for most of Oregon, including a somewhat sunny Oregon coast. Yachats, Newport, Depoe Bay, Lincoln City, Pacific City, Oceanside, Garibaldi, Rockaway, Manzanita, Cannon Beach, Seaside
Crazy Weather Coming to Oregon Coast, Portland, Valley
The towns of Astoria, Seaside, Cannon Beach, Manzanita, Rockaway Beach, Garibaldi, Tillamook, Oceanside, Pacific City, Lincoln City, Depoe Bay, Newport and Yachats
Cannon Beach's Haystack Awareness Program: N. Oregon Coast Schedule
About the Haystack Awareness Program; tide pools, science, kids, Cannon Beach attractions, Cannon Beach events
Oregon Coast Beach Safety Articles, Updates
Safety guides, warnings, advisories, debris, other issues to keep your travels happy. Yachats, Florence, Waldport, Depoe Bay, Newport, Lincoln City, Pacific City, Netarts, Oceanside, Tillamook Bay, Garibaldi, Rockaway Beach, Manzanita, Wheeler, Cannon Beach, Seaside, Warrenton, Astoria
Oregon Coast Frequently Asked Questions
Nature, beaches, wildlife, creatures, places to eat, places to stay, things to see and do. Yachats, Astoria, Seaside, Cannon Beach, Lincoln City, Newport, Depoe Bay, Pacific City, Oceanside, Manzanita, Rockaway Beach, Garibaldi
N. Oregon Coast Group Announces Haystack Science Talks
The Cannon Beach groups are announcing their lineup of the World of Haystack Rock lectures for the winter and spring. Cannon Beach events
Strong Winds Make for Remarkable Oregon Coast Beach Finds
Wild jellyfish, tsunami debris in Gearhart, a dolphin near Cannon Beach, otter at Barview, birds at Seaside. Science. Weather. Seaside Aquarium
Huge, Stormy Waves This Weekend on Oregon Coast
The NWS is sending out a weather advisory about a sizable storm bringing really big waves to the area. Science. Yachats, Newport, Lincoln City, Pacific City, Oceanside, Garibaldi, Rockaway, Manzanita, Cannon Beach, Seaside, Astoria
Late Fall on Oregon Coast: Cannon Beach, Seaside November Preview
Holidays on the north Oregon coast begin at the end of November and they seriously light up these coastal towns. Cannon Beach events, Seaside events

More Cannon Beach, Oregon Visitor Information at the Cannon Beach, Arch Cape, Oregon Virtual Tour, Map