Photos of Cannon Beach Chamber, Visitors Center - N. Oregon Coast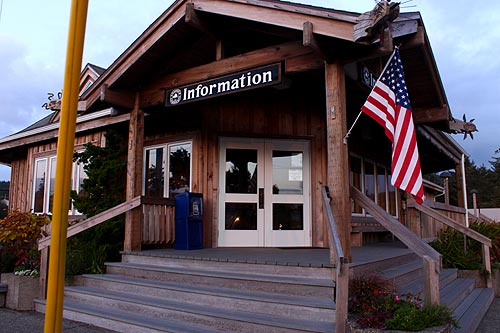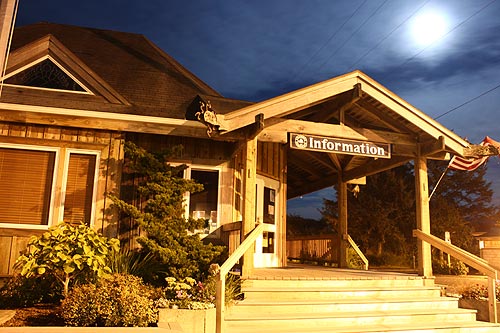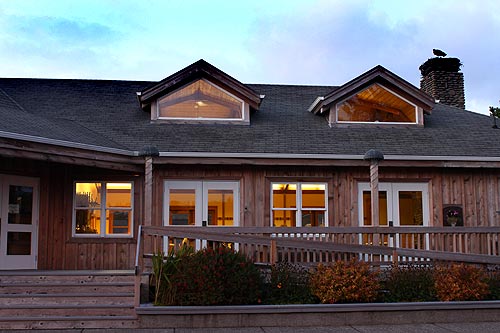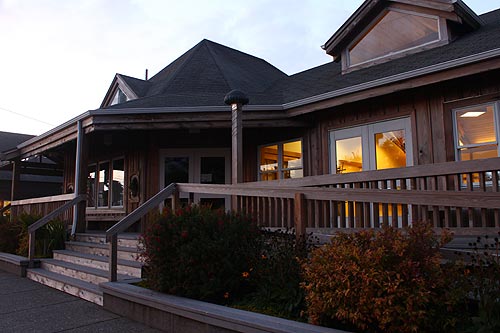 News from Cannon Beach Chamber, Visitors Center
Cannon Beach Sandcastle Contest Lights Up Oregon Coast All Weekend
11 Jun 2017 at 10:24am
(Cannon Beach, Oregon) ? What started with a scary natural disaster ... Jim Paino, executive assistant with the Cannon Beach Chamber, said the Cannon Beach Sandcastle Contest normally gets about ten thousand to fifteen thousand people each year, all ...
Celebrating a legacy
22 Jun 2017 at 3:14am
CANNON BEACH ? Cannon Beach will celebrate the 50th anniversary of the Oregon Beach Bill yet again with another day of festivities planned for July 6. On May 13, the Chamber of Commerce held an event celebrating the anniversary of when former Gov.
Cannon Beach celebrates Oregon's open beaches on historic anniversary
10 May 2017 at 9:00pm
If you love Oregon's open beaches ... an art project unveiling, beach volleyball, and a beach bonfire on the beach. For a full list of activities related to the Beach Bill's anniversary, visit the Cannon Beach Chamber of Commerce.
Cannon Beach commemorates Beach Bill signing?s 50th anniversary
8 May 2017 at 12:13pm
establishing public ownership of the Oregon Coast. In honor of the bill?s 50th birthday, the Cannon Beach Chamber of Commerce will host a series of celebratory events. Master sand sculpting team Form Finders will construct a sandcastle more than 6-feet tall.
Castles, dragons and icons of popular culture will rise from the sand as Cann...
1 Jun 2017 at 9:15am
Cannon Beach, Oregon, will host its 53 rd annual Sandcastle Contest Saturday ... Sandcastle Contest or information on how to participate, contact the Cannon Beach Chamber of Commerce at (503) 436-2623. For lodging information, visit cannonbeach.org.
Cannon Beach Chamber honors key volunteers, businesses
3 Mar 2016 at 6:41pm
The chamber now has 17 annual supporters, up from nine in the spring of 2015. ? Cannon Beach received nine new published accolades in 2015 and so far in 2016, including being ranked the Most Romantic Destination in Oregon by the Oregonian?s Readers ...
Cannon Beach Chamber of Commerce/Visitor Information Center
16 Jun 2017 at 1:01pm
Situated on the North Oregon Coast just over 80 miles west of Portland, Cannon Beach is one of the true jewels of the Pacific Northwest. Cannon Beach is known to be one of the premiere coastal vacation destinations in the Pacific Northwest. The town ...

Cannon Beach Chamber of Commerce and Cannon Beach Visitors Center, Cannon Beach Community Hall - The Cannon Beach Chamber was formed in 1945 as a way to promote the area and help strengthen the business climate in this north Oregon coast tourism hotspot.
Inside, you'll find tons of visitor information about Cannon Beach, as well as brochures and printed materials about surrounding areas – from the south and central coast to other parts of inland Oregon. Brochures and information about lodging in Cannon Beach and dining/restaurants in Cannon Beach are also to be found.
Extensive information about Cannon Beach beaches and attractions is there, with friendly staff to help you with a wide range of questions about the area. You'll also find plenty of maps of Cannon Beach. From what to find in nearby places like Arch Cape, Hug Point or even Oswald West State Park, to hiking information about Tillamook Head and the various historical landmarks of the area.
The Cannon Beach Chamber and Visitor Center also includes the Community Hall, where weddings and receptions can be booked as well as other special events. The Community Hall is directly next to the Cannon Beach Chamber and Visitor Center, making a perfect place for meetings or retreats as well.
You'll find the Cannon Beach Chamber and Visitor Center in the heart of downtown Cannon Beach at the intersection of 2nd and Spruce. (503) 436-2623. www.cannonbeach.org.
For more travel and visitor information about Cannon Beach before you head out, including much about attractions and beaches, see the Cannon Beach, Oregon Virtual Tour, Map, and the Cannon Beach, Oregon Coast Complete Guide: List of Every Beach Access.
Latest Visitor News, Updates from Cannon Beach, Oregon
Nature Walks, Talks at Oregon Coast Beach Bill Party in Cannon Beach
A special beachwalk, along with speakers and a party on Thursday, July 6. Cannon Beach events
Oregon Coast Lodging Renovation News and Eclipse Openings, Alerts
Seaside lodging, Cannon Beach lodging, Manzanita lodging, Pacific City lodging, Lincoln City lodging, Depoe Bay lodging, Newport lodging, Yachats lodging
Cannon Beach Sandcastle Contest Lights Up Oregon Coast All Weekend
Cannon Beach Sandcastle Contest returns on Saturday, June 17. Cannon Beach events
June Highlights of Oregon Coast: Music, Kites, Sandcastles
Astoria events, Cannon Beach events, Manzanita events, Tillamook events, Pacific City events, Lincoln City events, Newport events, Yachats events
Oregon Coast History: Debunking the Beach Bill Myth at Cannon Beach
What if part of that visit never happened? Details are delightful
Oregon Coast Beach Bill Party This Week Adds More Names; Son of Gov. McCall
It happens in Cannon Beach Saturday, May 13 with a growing list of dignitaries. Cannon Beach events
Five Nearly Aerial Viewpoints of N. Oregon Coast - and Their Secrets
Sensational spots to catch an eyeful from above at Oceanside, Cannon Beach, Manzanita. Travel tips, kids
Oregon Coast Beach Bill Parties Kick Off in Cannon Beach, May 13
Cannon Beach will be the first town to kick off this year's celebration of the Oregon Beach Bill 50th anniversary. Cannon Beach events
History, Music and N. Oregon Coast Culture Subjects of Intriguing Events
A famed guitarist and the north Oregon coast's past as a rock 'n' roll destination. Cannon Beach events, Seaside events
Spring Break Kicks Off with Whale Week, Astronomy Parties Around Oregon, the ...
On the first Saturday of spring break, you can catch wonders from the deep and in the universe above. Lincoln City events, Yachats events, Oceanside events, Manzanita events, Cannon Beach events
Ghosts on the Coast? Seaside, Oregon's Paranormal Fest March 31
Curiosity seekers and wannabe Ghostbusters are encouraged to manifest in Seaside. Cannon Beach events
Oregon Coast Outdoors: Tidal Tours of Cannon Beach, Lincoln City River Cleanup
Tours start March 23; river cleanup on April 8. Lincoln City events, Cannon Beach events
Oregon Coast Spring Break Highlights: Many Levels of Fun
Bundles of beautiful beaches and places filled with aspects not always in plain sight. Astoria, Seaside, Cannon Beach, travel, kids, Manzanita, Rockaway Beach, Garibaldi, Oceanside, Pacific City, Lincoln City, Depoe Bay, Newport, Yachats
N. Oregon Coast's Cannon Beach Expands Daily Beach Program
Cannon Beach now features the daily presence of the Haystack Awareness Program. Cannon Beach events

More Cannon Beach, Oregon Visitor Information at the Cannon Beach, Arch Cape, Oregon Virtual Tour, Map