Photos of Cannon Beach Chamber, Visitors Center - N. Oregon Coast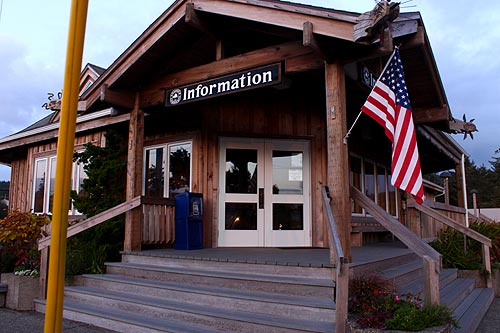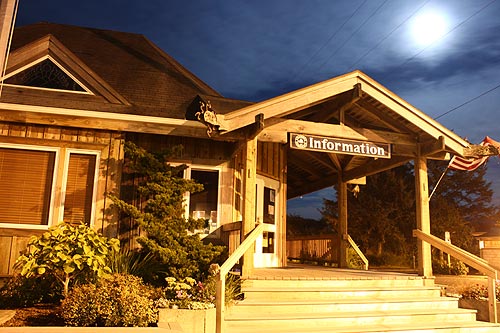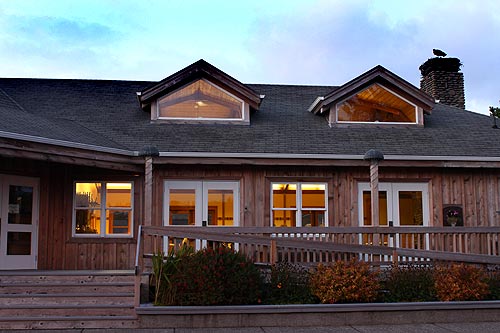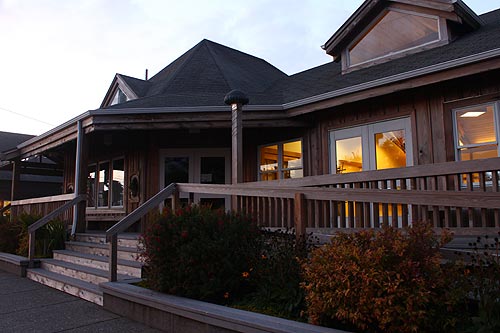 News from Cannon Beach Chamber, Visitors Center
Ural Thomas & the Pain come to Cannon Beach
12 Sep 2018 at 3:37am
Since then, the 74-year-old Thomas has returned to his rightful place among Oregon?s musical icons ... The park is located in downtown Cannon Beach, northeast of the Chamber of Commerce at Second and ...
Public invited to meet the candidates in Cannon Beach
5 Sep 2018 at 8:01am
Oregon House District 32 candidates Brian Halvorsen ... On the council, incumbent Mike Benefield, real estate agent Robin Risley, and hotelier and Cannon Beach Chamber board president Greg Swedenborg ...
New wheelchairs allow more people to enjoy Cannon Beach
28 Sep 2017 at 7:35am
Court Carrier, the executive director of the Cannon Beach Chamber of Commerce, hopes beach wheelchairs will be available all across Oregon. ?We know there?s a lot of other people that have begun doing ...
Cannon Beach looks to become more handicap accessible
19 Oct 2016 at 5:40am
CANNON BEACH, Ore. ? Groups in Cannon Beach are working to bring sand-friendly wheelchairs to the beach. The Daily Astorian reported that the Chamber of Commerce and partners Remax Coastal Advantage, ...
Cannon Beach wants to provide a lifeboat for residents in rising tide of hous...
23 Dec 2016 at 11:00am
?That's unacceptable!? Cannon Beach Chamber of Commerce Executive Director Court Carrier says short-term rentals and vacation rentals aren?t the only problem. Land is expensive, and the City?s urban g...
Oregon's Cannon Beach: Storms, sun and offseason deals
13 Nov 2011 at 8:00am
CANNON BEACH, Ore. ? If someone were to write a book about the weather in Cannon Beach, it would be part mystery, part thriller, part summer romance. A fleece vest and scarf were all I needed on a rec...
People swarm to Oregon coast trying to escape the heat
19 Aug 2016 at 12:27pm
As temperatures soared above 100 degrees in most of the Portland metro area Friday, people tried to escape the heat by going to the Oregon coast ... the Executive Director of the Cannon Beach Chamber ...

Cannon Beach Chamber of Commerce and Cannon Beach Visitors Center, Cannon Beach Community Hall - The Cannon Beach Chamber was formed in 1945 as a way to promote the area and help strengthen the business climate in this north Oregon coast tourism hotspot.
Inside, you'll find tons of visitor information about Cannon Beach, as well as brochures and printed materials about surrounding areas – from the south and central coast to other parts of inland Oregon. Brochures and information about lodging in Cannon Beach and dining/restaurants in Cannon Beach are also to be found.
Extensive information about Cannon Beach beaches and attractions is there, with friendly staff to help you with a wide range of questions about the area. You'll also find plenty of maps of Cannon Beach. From what to find in nearby places like Arch Cape, Hug Point or even Oswald West State Park, to hiking information about Tillamook Head and the various historical landmarks of the area.
The Cannon Beach Chamber and Visitor Center also includes the Community Hall, where weddings and receptions can be booked as well as other special events. The Community Hall is directly next to the Cannon Beach Chamber and Visitor Center, making a perfect place for meetings or retreats as well.
You'll find the Cannon Beach Chamber and Visitor Center in the heart of downtown Cannon Beach at the intersection of 2nd and Spruce. (503) 436-2623. www.cannonbeach.org.
For more travel and visitor information about Cannon Beach before you head out, including much about attractions and beaches, see the Cannon Beach, Oregon Virtual Tour, Map, and the Cannon Beach, Oregon Coast Complete Guide: List of Every Beach Access.
Latest Visitor News, Updates from Cannon Beach, Oregon
SOLVE Needs Volunteers for Oregon Coast Beach Cleanup, Sept 29
Since 1984, over 130,000 volunteers have removed an astounding 1.7 million pounds. Seaside events, Manzanita events, Astoria events, Cannon Beach events, Pacific City events, Garibaldi events, Lincoln City events, Depoe Bay evens, Newport events, Yachats events
Crumbling Coast of Oregon: Three Rocky Attractions That Have Gone
Here are three rocky structures that should be remembered. Pacific City, Oceanside, Cannon Beach, Arch Cape, history
Oregon Coast Videos - Coastal Video Channel
Stream Videos: the latest from the beaches. Astoria, Warrenton, Seaside, Cannon Beach, Manzanita, Nehalem, Rockaway Beach, Tillamook Bay, Oceanside, Pacific City, Lincoln City, Depoe Bay, Newport, Yachats
Portland Presentation Gives Unique Travel Tips for Oregon Coast
A talk at Noodles in Portland on Monday, August 27, called The Oregon Coast They Don't Tell You About. Lincoln events, Cannon Beach events, Oceanside events, Newport events
Ecological Disaster? Nope, Just Oregon Coast Crabs Mass Molting
Crab shells abound on the beaches, in such great numbers it's almost as far as the eye can see. Science, Astoria, Seaside, Cannon Beach, Manzanita, Rockaway, Pacific City, Lincoln City, Newport, Depoe Bay, Yachats
Oregon Coast Fall Beach Cleanup Date Announced: September 29
35th annual Beach and Riverside Cleanup. Cannon Beach events, Manzanita events, Pacific City events, Lincoln City events, Newport events, Yachats events
Real Oregon Coast Rarity: Never Before Seen Clubhook Squid Washes Up
10-foot clubhook squid washed up just south of Cannon Beach, never seen by at least one expert
Two Oregon Coast Nature Groups Celebrate In a Big Way, Including CoastWatch
Two parts of the Oregon coast will be whooping it up shortly in different areas. Lincoln City events, Cannon Beach events
North Oregon Coast Events Feature Puffins, Historical Holiday
The first few days of July are packed with some interesting fun. Seaside events, Cannon Beach events
Oregon Coast Lodging Availability for Fourth of July
Some are still reporting availability at this time, although the margin is thin and they're going fast. Manzanita, Astoria, Seaside, Cannon Beach, Lincoln City, Depoe Bay, Newport, Yachats, Waldport, Pacific City, Oceanside, Rockaway Beach
Running and Yoga Events Enliven N. Oregon Coast Towns
Two events in Cannon Beach and Manzanita create some unique recreational happenin's. Cannon Beach events, Manzanita events
N. Oregon Coast's Famed Cannon Beach Sandcastle Fest Returns June 9
The fun has been extended to other days beyond the actual sandcastle building, June 8 to 10. Cannon Beach events
Seaside Riots of '62 and '99: Crazed Oregon Coast History, Video
The Great Riot of '62 and the Spring Break Riot of '99 were anomalous. Cannon Beach, Astoria
Unusual Book About N. Oregon Coast's Cannon Beach Released
Ultimate Oregon Coast Travel: Cannon Beach Odd Facts, Fun Finds, Every Access is the first in a series of such extremely detailed guides

More Cannon Beach, Oregon Visitor Information at the Cannon Beach, Arch Cape, Oregon Virtual Tour, Map