UFO Spotted in Seaside, Oregon

Virtual Tour of Seaside, Oregon Coast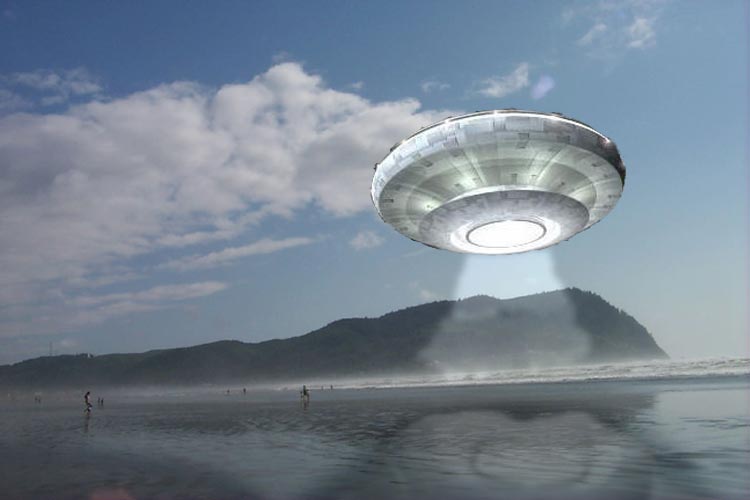 Some visitors travel a little farther to Seaside than others.
Apparently the Star Trek timeline of First Contact Day happening in 2063 is a bit off.
Would you believe this is a real photograph? OK, we didn't think so. Perhaps it's a fertile imagination. Perhaps it's having Photoshop and too much on our hands. Maybe it's both.
In any case, there are lots of interesting things in the skies above Seaside, namely when Tillamook Head is "wearing a hat," as they say. Keep going either direction on the virtual tour for pics of when clouds coalesce around the headland - and strangely around the headland only.
Among the other flying objects in Seaside: see below for pics of the always-mammoth Fourth of July celebration the town is immersed in. Easily ten thousand people pack into that town and along the Promenade.