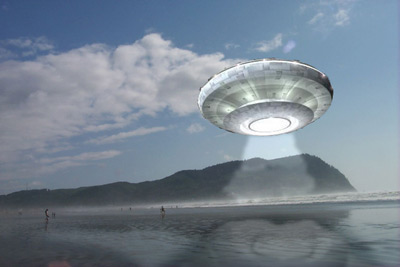 Oops. This isn't a moment. It's not even a real photograph (well, the Tillamook Head shot is real enough).
Would you believe us if we told you this really happened?? OK, we didn't think so.
For some real flying objects, check out scenes from Seaside during the Fourth of July.