Nye Beach Attractions, Landmarks, Parks (Don Davis Memorial)

Virtual Tour of Newport, Oregon Coast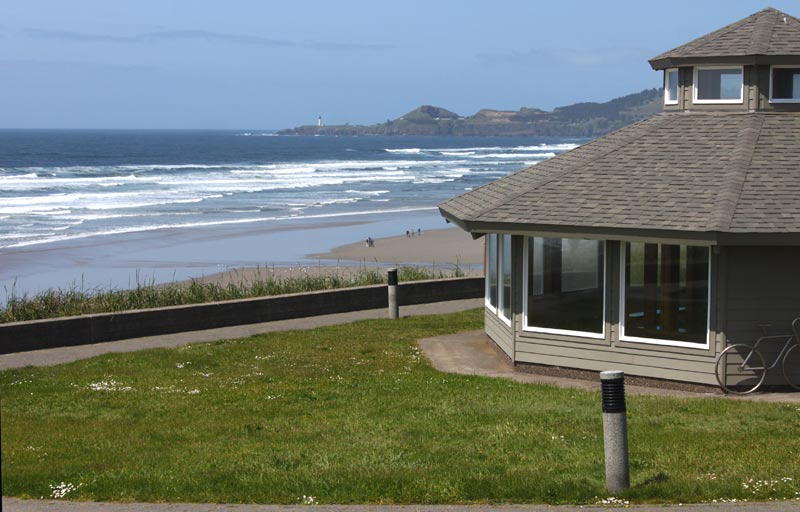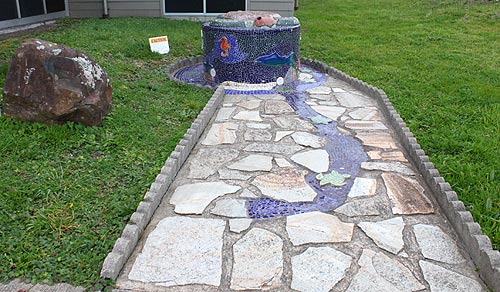 Don Davis Memorial Park and the viewing center, overlooking these stunning beaches. The park is named after a prominent citizen of the area (not the actor from Stargate: SG1).
Atop this bluff, not far from the Performing Arts Center, lies this cozy park with its quaint, paved path to the beach and the small, indoor viewing room. Some lookout points next to the building have concrete slabs jutting a tiny ways over the barrier, providing nifty spots to lounge in the sun while drinking in the ocean view.
The sands are a short walk from Nye Beach streets, and the beach features some interesting rock structures close to the Vietnam Veteran's Memorial and walkway. The paved path is lit up at night and boasts some concrete benches, adding to the romantic vibe of any nocturnal stroll you might engage in.
At the Newport Performing Arts Center, 390 seats are just the beginning. It's a beautiful and modern venue which overlooks stunning Nye Beach, and it features exceptional culinary delights.
Former "M*A*S*H" star David Ogden Stiers lived here until his death in the 2010s, and periodically made appearances at the venue as a guest conductor. (He also starred in the one of the Stargate series). At the NPAC - as it's known - you'll find shows from various genres, readings from famous authors, live broadcasts of theater or opera from around the world, and even a film series which runs in the winter. 777 West Olive, Newport. 541-265-ARTS.
The Ernest Bloch Memorial was once on these grounds (pictured below). The famous composer lived in Newport in the early 20th century and his former home is still on the north end of town. The memorial was for decades close to his house at Agate Beach, but was for a few years moved to the NPAC. It's now back in its former location.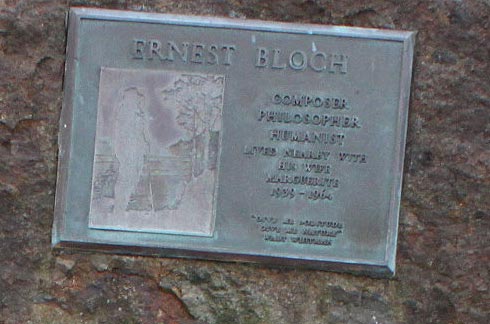 Side Trip: Other Stargate and Sci Fi connections to the Oregon coast: Wacky Places the Oregon Coast Has Shown Up on TV, Movies