Yaquina Head Lighthouse

Virtual Tour of Newport, Oregon Coast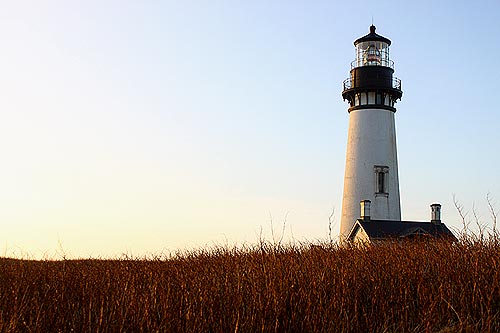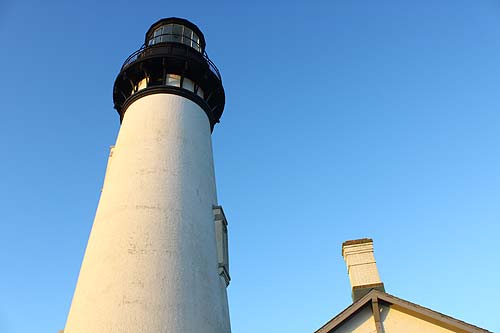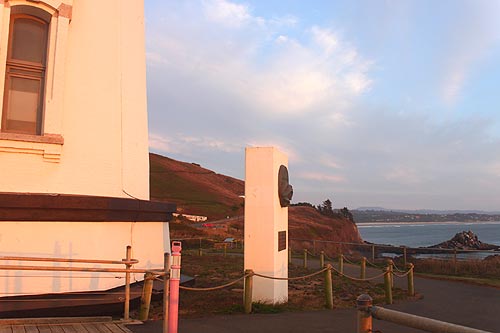 On the tip of three-mile-long Yaquina Head, sits the big one, standing at 93 feet tall. This one - Oregon's oldest and tallest - first lit up in 1873, it was automated in the '60s with the advent of new lighting technology.
From Cape Foulweather - or from any Newport beach - it's always an engaging pleasure to sit and watch the light come around with its signature flashes and spaces between the flashes.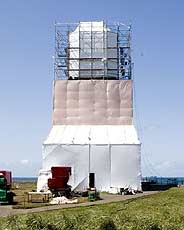 There are no keeper's quarters for this one. They were built in 1873, but demolished in 1984.
There are 114 steps up to the very top, which guides let you briefly peek into. The view from here is astounding as well - even if it's only for a second.
From 2005 to 2007, Yaquina Head Lighthouse underwent a major renovation, which included repainting it the original black. The bottom photo shows the lighter color before the remodel.
It is open for tours - often daily. Check for hours and schedule for the lighthouse and for Yaquina Head Outstanding Natural Area. 541-574-3100.
Freaky Facts About Oregon Coast Lighthouses Where was the Yaquina Head Lighthouse supposed to go in the first place? How high is it? More about this one and other Oregon coast lighthouses
Glimpses of an Oregon Coast Classic: Yaquina Head Lighthouse in Newport There has been considerable debate over the last 100 years or so whether Yaquina Head's lighthouse was accidentally built in the wrong place......