Yaquina Head - Near Tidepool Area, Viewing Platforms

Virtual Tour of Newport, Oregon Coast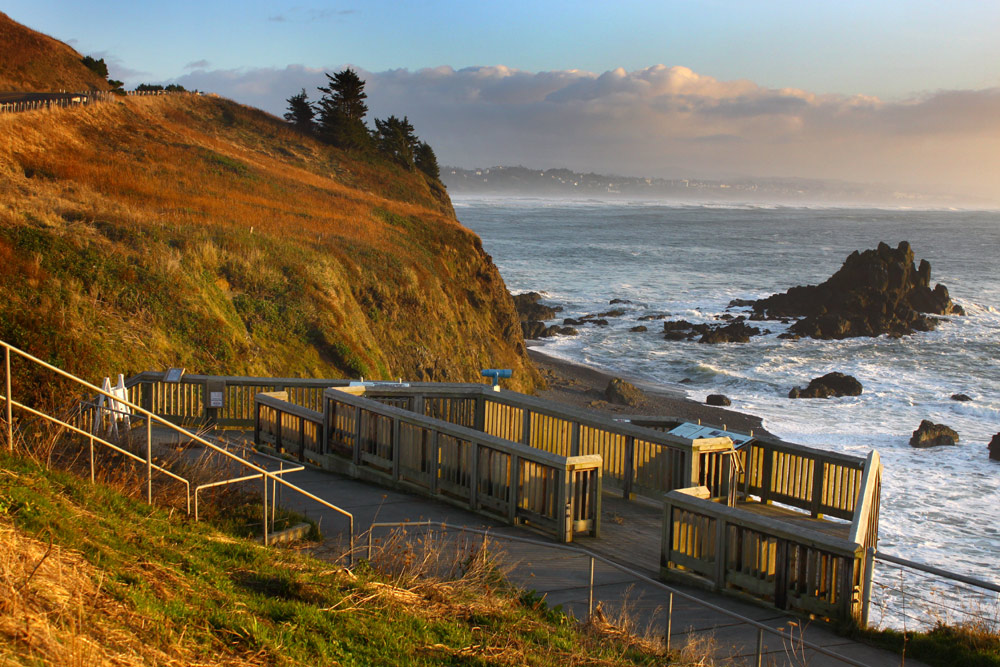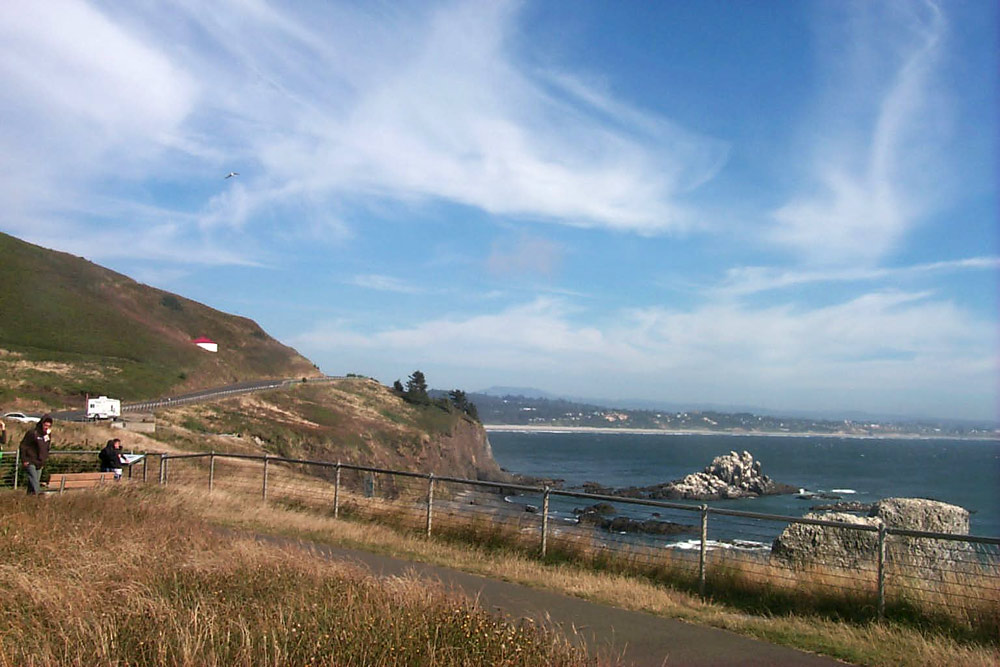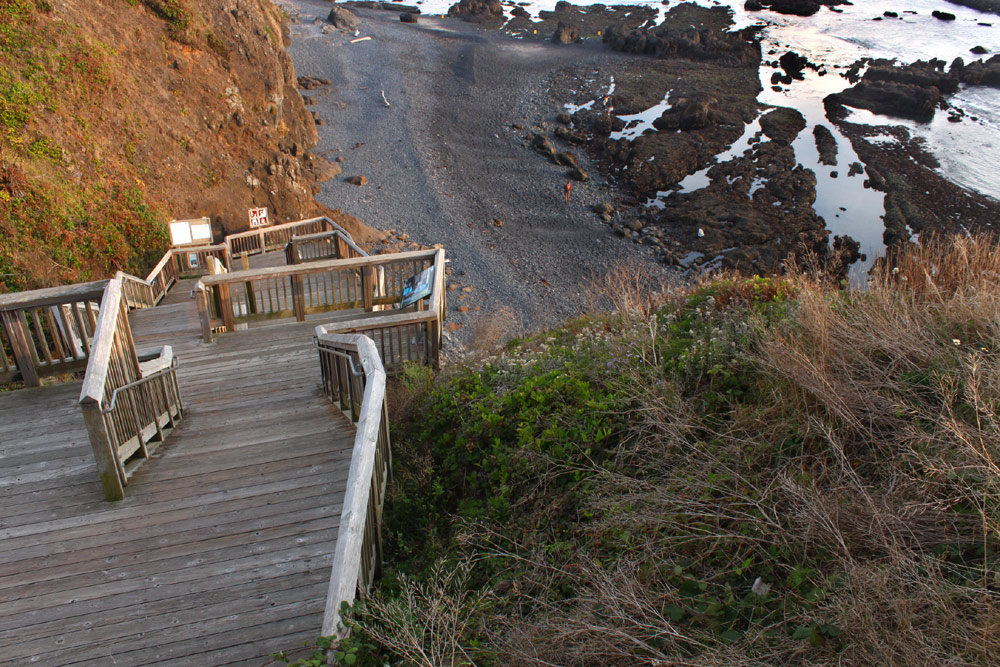 One of the many viewpoints and viewing platforms along the headland - this one close to the tidepool area and overlooking Cobble Beach. It's one helluva walk down and back up, but this Oregon coast wonder is worth it.
More information about Yaquina Head
Oregon Coast Tide Pools: The Complete GuideYaquina Head Outstanding Natural Area. Grover said this area has outstanding tide pools, along with rangers on hand to take folks on tour.
Tales of Haunted Oregon Coast LighthousesIndeed, one - the Heceta Head Lighthouse, near Florence - is the most photographed lighthouse in the world. The others are the Yaquina Bay Lighthouse and ..
Oregon Coast Beach Connection News: A Tale of Two Lighthouses On ...On the tip of three-mile-long Yaquina Head, sits the big one, ... Like Heceta Head, there have been tales of hauntings for Yaquina Head's lighthouse.
Details of the Oregon Coast Most Entrancing Jul 17, 2007 ... Not to mention the lovely views of the Yaquina Head Lighthouse. ... Just north of the entrance to the Yaquina Head Outstanding Natural Area
Oregon Coast Insiders Tips They Didn't Tell YouJul 9, 2009 ... Caldwell also says that Newport's Yaquina Head Outstanding Natural Area has the only handicap accessible tide pools "west of the Mississippi ...