Secret Beach Near Arch Cape Tunnel - Video of Falcon Cove Road Magic Rocks, Storm

Rockaway Beach, Manzanita, Wheeler, Nehalem Bay Virtual Tour, Oregon Coast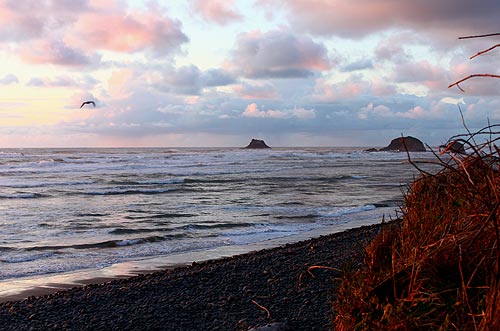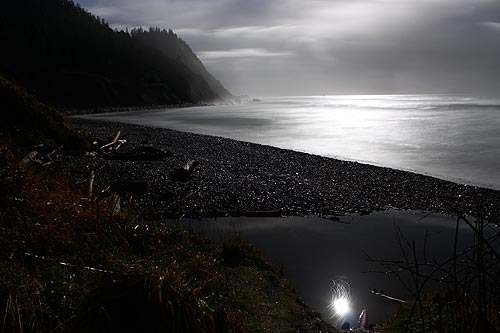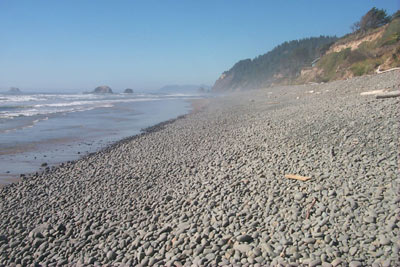 Just a wee bit south of the Arch Cape Tunnel, look for a hard to see road sign declaring Falcon Cove Road. It's perhaps one of the most hidden spots on Oregon's entire coast, with very few knowing of its existence. Be cautious and polite when parking here, however, as it's someone's quiet neighborhood.
It's nicknamed "Magic Rocks Beach" because the first chunk of this beach is covered in smooth, rounded cobblestones. When the tide is high enough to hit them, they make a strange rattling noise as the water recedes.
This section is difficult to walk on, and even open-toed footwear is not recommended, as it's easy to injure a toe on these somewhat slippery stones.
Depending on tide conditions, there's usually a decent amount of a sandy stretch at the tide line, allowing you to walk north towards the cliffs and mysterious cove areas bordering Arch Cape.
The southern part of the beach...well...you'll simply have to click on the next link.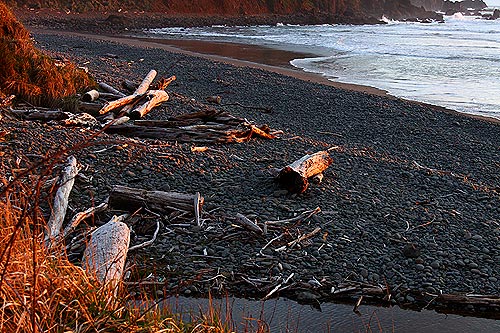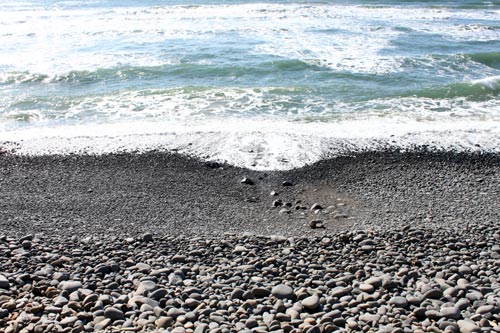 See a video of this unique place, sometimes called "Magic Rocks Beach"