Beaches at End of NW 40th, NW 21st, Night and Day

Lincoln City, Oregon Coast Virtual Tour, Inland 101, Neskowin, Corridor of Mystery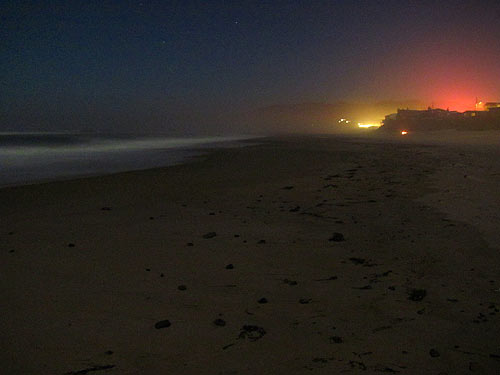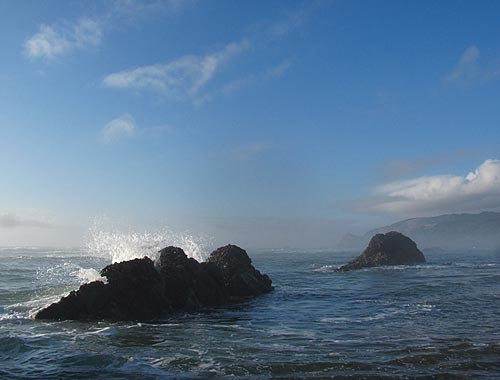 More picturesque moments at this crystalline, pristine beach at the end of NW 40th.
Late at night, this area can be amazing and otherworldly (as seen in the top photograph).
More on slightly hidden accesses in the area:
Like NW Jetty, NW Harbor and NW Inlet start and stop in places as they run parallel to the waves, but along the way they take a break and allow you access to the beach.
One of the more striking accesses is at the bottom of NW 21st (below). There's not much parking here as it's squeezed between two businesses. But a long, concrete stairway makes it way down to this beautiful beach. The sheer length of the stairs deters some, so you may find yourself alone around here (although other accesses lurk nearby).